The Cost of Sloppy Banking Habits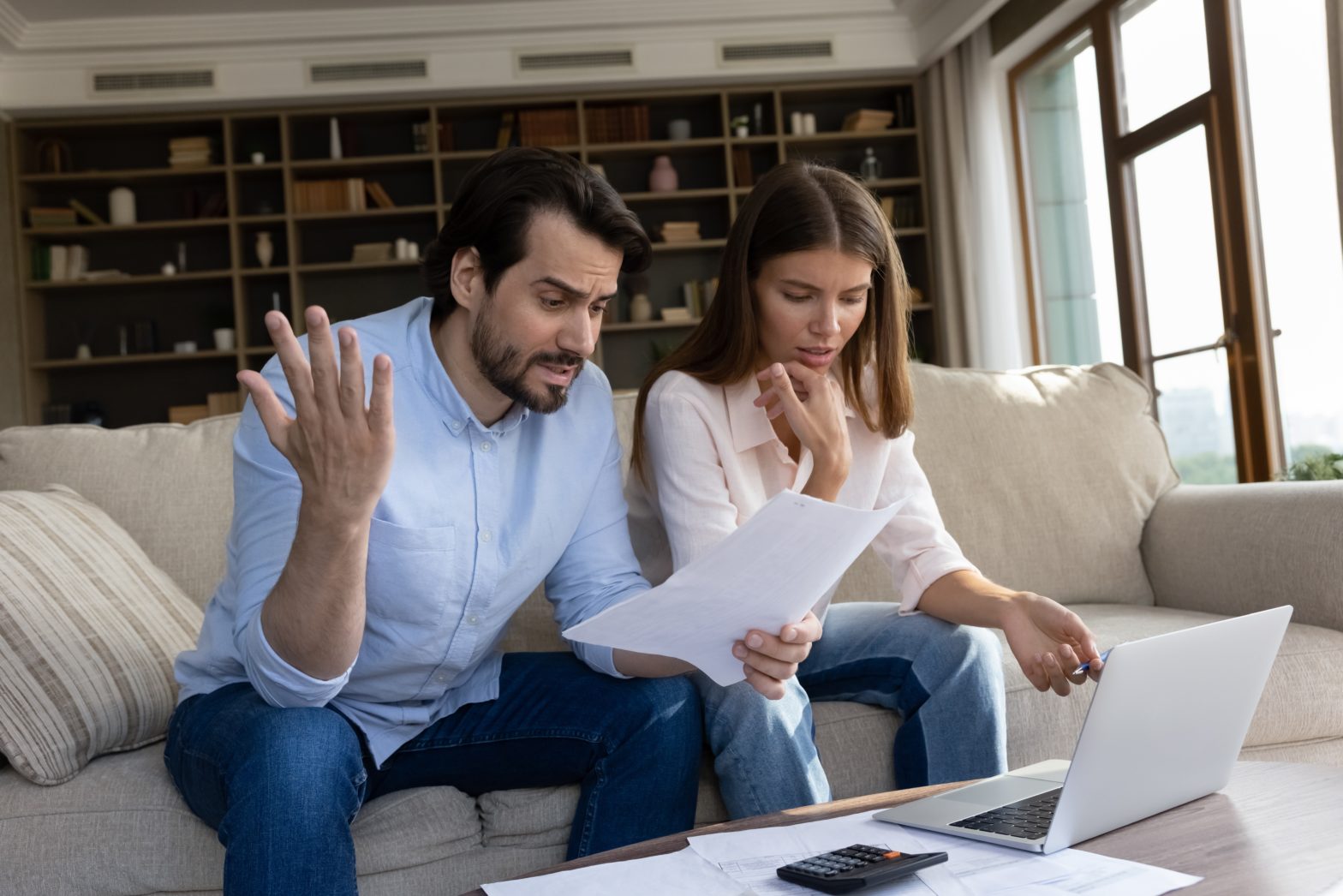 What are sloppy banking habits?
MoneyRates.com has identified four common examples:
Paying for a checking account when you don't have to
Racking up excessive bank fees because of overdrafts
Paying to use the wrong ATMs
Earning less interest on your savings than you could
MoneyRates.com devised a Sloppy Banking Habits Index as an example of what this can cost you. The latest calculation shows that sloppy banking habits could be draining $725.83 per year from your bank accounts.
This kind of loss is easy to avoid. In addition to the latest information on the cost of sloppy banking habits, this article provides tips on how even simple changes can put more money in your bank accounts.
The Sloppy Banking Habits Index
Using the methodology that is explained at the end of this article, MoneyRates.com calculated the four components of the Sloppy Banking Habits Index as follows:
$172.68 per year in checking account maintenance fees, an all-time high
$152.05 per year in ATM fees, based on a typical volume of ATM use
$321.10 per year in overdraft fees if you frequently overdraw your account
$80.00 per year in lost interest if you settle for an average savings account rate
While this cost has dropped a little in recent quarters, it's largely because low interest rates mean that bank customers earn less interest on their savings in general.
That reduced interest makes it especially important now not to give any money away through sloppy banking habits.
Cost of Sloppy Banking Habits: $725.83
Easily Compare the Best Checking Accounts Online
Compare rates, fees, accessibility, customer service, and more. Find the best checking account for your needs.
Monthly Maintenance Fees: Are You Overpaying for Checking?
The average monthly maintenance fee on checking accounts is now $14.39, which amounts to $172.68 per year. As noted above, this is an all-time high.
How to avoid monthly maintenance fees
Why is paying this kind of fee considered a sloppy banking habit?
It's simply because these fees can be avoided. Checking accounts charge a monthly maintenance fee regardless of how you use the account.
Nearly two-thirds of all checking accounts now have monthly fees, so chances are you're paying them. However, this means that just over one-third of checking accounts do not charge maintenance fees, so they can be avoided.
The best way to find a free checking account is to try online checking. The MoneyRates.com Checking Account Fee Survey found that online checking accounts are more than twice as likely as traditional, branch-based accounts to offer free checking.
What Is the Cost of Overdraft Protection?
At an average of $32.11 a pop, overdraft fees are a big-ticket item. What's worse is that a single overdraft can cost you several times that amount if you have multiple transactions while your account is overdrawn.
Paying these fees is a sloppy banking habit because participation in overdraft-protection programs is voluntary.
How to avoid overdraft fees
By law, your checking account should not subject you to overdraft fees unless you opt into an overdraft protection program.
Without overdraft protection, you might bounce the occasional check or have a debit card transaction be denied. However, if you didn't have enough money in your account, you'd soon have to come up with that amount anyway.
Better to opt out of overdraft protection so you don't pile overdraft fees on top of the cost of those transactions. This might help you develop the kind of record-keeping habits that help you avoid overdrafts instead.
ATM Fees: Paying to Access Your Money
Using an ATM can cost you if you don't use the right machine. In fact, you may have to pay twice for the privilege of accessing your own money.
Most banks charge you if you use an ATM that is not one of their own or part of a network to which they belong. Plus, you'll probably also be charged a fee by whomever operates the machine you use.
The combined average of these two fees is $4.63. That may not sound like a lot; but if you're a frequent ATM user, it could add up to a lot over the course of a year.
Choose a bank that gives you free access to ATMs in convenient locations. Some banks that don't have a huge number of their own machines belong to nationwide ATM networks that greatly expand your free access. A few banks will even reimburse customers when they use someone else's ATM.
Short-changing Yourself on Interest
There is generally a wide gap between the best savings account rates and the average. Why settle for average when you could be earning more?
According to the most recent MoneyRates America's Best Rates survey, the gap between the best savings account rate and the average rate in the third quarter of 2020 was 0.80%. That would result in a difference of $80 in interest earned over the course of the year.
How to earn more interest on savings
The interest differential is large enough that shopping around for a better rate is well worth your time. Even though savings account rates are always changing, the same banks tend to be among the leaders in study after study. This means you wouldn't have to keep changing banks to get a competitive rate.
Online accounts are a good place to look for a better savings account rate. The average online savings account rate in the third quarter was 12 times the average rate on a traditional, branch-based account.
Quick Tips: How to Keep More of Your Money
Here's a simple premise: Keeping money in a bank should be making you money instead of costing you money.
Cleaning up sloppy banking habits can help make that happen. Here are some specific tips:
Try online banking
The COVID-19 pandemic has forever changed people's habits and shown them how much they can accomplish from the safety and comfort of home. On top of that convenience, banking online can offer you more interest on savings and more free checking account choices.
Shop around
Do you compare prices when buying clothes or appliances but settle for whatever terms your bank offers?
Josh Simpson, a financial advisor with Lake Advisory Group, feels the difference is one of perception. "Most people do not equate banks with other retail purchases … shopping around for a bank is not something that was traditionally done."
Despite this, in time he feels banking will follow the model of other retail businesses: "As we saw with Amazon, as people became more comfortable with technology, they tend to embrace the higher savings and interest rates that online banks offer."
Opt out of overdraft protection
At an average of more than $30 per overdraft charge, this is not so much a helpful service as an expense you can do without.
Choose a bank with an ATM network that fits your needs
Choosing a bank with a nationwide ATM network or one that reimburses ATM fees can save you from paying out-of-network fees on your ATM transactions.
Recognize the power of information
With banking information readily available online, it's easy to find out if you could be getting a better deal on your bank account. Dr. JeFreda Brown, Financial Freedom Strategist and CEO of Provision Financial Education believes consumers settling for bad deals from banks "has a lot to do with mindset…. Many people do not want to put much effort into learning what they need to know to make good financial decisions."
Methodology
MoneyRates.com monitors banking trends by constructing an index of 100 banks that represents a cross-section of the industry. It consists of the 50 largest retail deposit institutions in the United States, plus 25 medium-sized banks and 25 small banks.
Based on savings and checking account data from this index, MoneyRates.com calculates the cost of sloppy banking habits by adding up the following four components:
Overpaying for checking accounts
This figure is based on the average cost of monthly maintenance fees totaled for one year compared to the potential savings from choosing a free checking account.
Habitual overdrafts
A white paper by the Consumer Finance Protection Board (CFPB) defined heavy overdrafters as those with at least 10 overdraft transactions per year. MoneyRates.com multiplied the average overdraft fee by 10 to calculate the annual cost of being a heavy overdrafter.
Using the wrong ATMs
This figure was based on typical annual ATM usage multiplied by the average total ATM fees incurred when using an out-of-network machine.
Settling for mediocre interest rates
Comparing the leading savings account rate from the most recent MoneyRates.com America's Best Rates survey with the average rate shows how much bank customers miss when they don't shop for rates. The cost of this was put in dollar terms by applying that rate gap to a $10,000 account for one year.
These figures have been calculated using data going back to 2013 to show how the cost of sloppy banking habits has changed over time.