Upgrade Personal Loans 2023 Review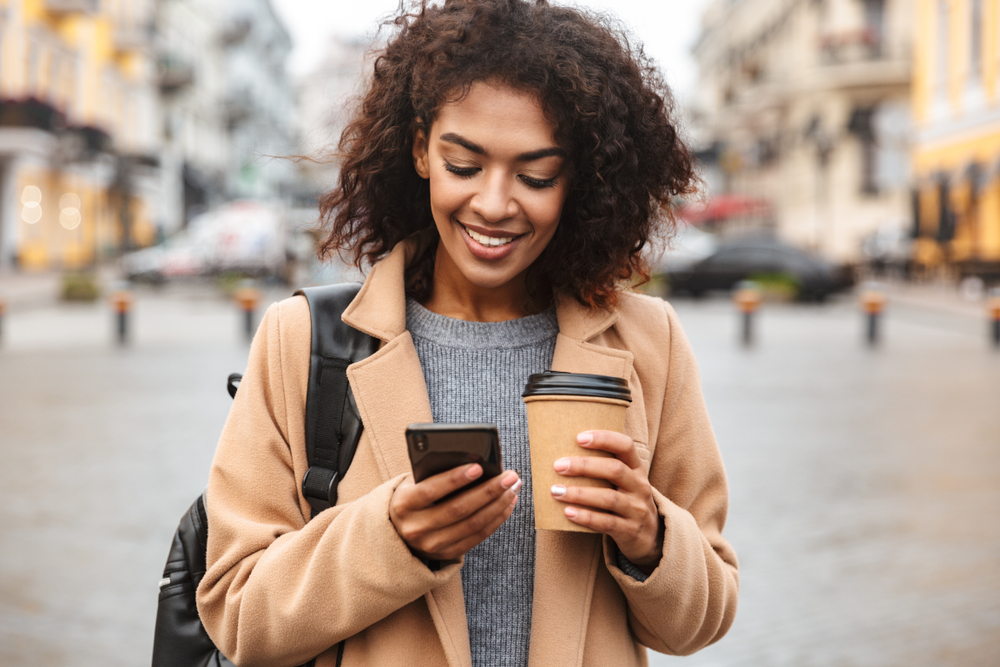 Upgrade is a personal loan provider offering loans of up to $50,000 for applicants with fair credit or better.
This Upgrade review contains the fast facts, pros and cons, and in-depth evaluation so you can confidently choose the best personal loan for your needs.
What Does Upgrade Offer?
Should you add Upgrade to your short list? See how important these characteristics are to you:
Sympathetic to borrowers with financial issues, including a low credit score (600+) or lots of existing debts.
Accepts joint applications – And that means you can apply with a more creditworthy co-signer.
Any-purpose loans – You can use the money for anything you want.
Borrow as little as $1,000 or as much as $50,000 – Though some states impose higher minimums.
High customer satisfaction – A compilation of several online sites reveals that over 8% of consumers rated Upgrade excellent or great
Quick turnaround of applications – Many get their money on the next business day, depending on how quickly the receiving bank processes transfers
You can ask Upgrade to pay your creditors directly
Has a hardship program – helpful if you have trouble making payments
The downsides? Expect to pay an origination fee of 1.5%-6% of the loan amount (deducted from your advance) and late fees if you don't make prompt payments. Also, interest rates can be high for those with poor credit.
Who Has the Best Personal Loan Rates?
Finding the lender with the best personal loan to meet your needs is as simple as using our search tool. Compare personal loans and find the best rates being offered today.
How Does Upgrade Work?
Upgrade is a peer-to-peer (P2P) lender. In other words, it introduces borrowers to individual private lenders. And you're borrowing from them rather than Upgrade itself. Think of it as the financial equivalent of a dating site.
But it's more than that. Because it will process your application, facilitate and manage your loan, and collect and pass on your payments. Chances are, you're going to receive multiple offers from different private lenders and syndicates of lenders.
What Kind of Loans Does Upgrade Offer?
Here are the headline facts you'll need to know to decide whether Upgrade is right for you:
Borrow from $1,000 to $50,000 – But that minimum may be higher in some states
Annual percentage rates (APRs) start at 6.98% and topped out at 35.89%
You can pay back over 36 months or 60 months
Your credit score needs to be 600 or higher
Your maximum DTI* is 60% – higher than most others permit
No prepayment fees – If you want to pay back your loan early, you can do so without penalty
You can have a co-signer – Or make a joint application with a spouse or anyone else
You can ask for a quote without hurting your credit score, which is a form of prequalifying
Fixed rates only – Meaning all your monthly payments will be the same, regardless of what happens to other interest rates.
Origination fee (1.5%-6% of the loan amount) is deducted from the amount you receive. And expect to pay late fees if you fail to make payments promptly
*DTI is debt-to-income ratio. It's the percentage of your pretax monthly income that you spend on servicing your existing debts and obligations
How Do I Apply With Upgrade?
Don't worry about how to apply. The application process is wholly online, though you can call an agent if you need help. And the process is straightforward, with simple questions.
Importantly, you can get quotes without affecting your credit score. Only once you've chosen to go ahead with Upgrade does the company make a "hard" credit inquiry, which will give your score a small hit. But all lenders make one of those at some point during an application.
To get final approval, you're going to have to upload some documents that prove the claims you made in your application. Expect those to include proof of your identity and address, your income (latest pay stubs or tax returns) and recent bank statements. You may be asked for other documents and to explain recently bounced checks or delinquent accounts.
How Soon Can I Get My Money With Upgrade?
How long does it take to get your money? Well, Upgrade promises, "Accept your loan offer and we'll send your money to your bank account within a day of clearing necessary verifications."
That's fast. But, as with all lenders, you can slow things up if you don't "verify" (upload the necessary documentation) quickly or respond to follow-up inquiries promptly. And, of course, the speed with which your bank processes incoming transfers will play a part.
One more thing. Assuming Upgrade is like other lenders, you can do yourself a favor by applying outside peak lending times. It may take longer to verify your application during busy periods, such as the holiday season.
MoneyRates Editorial Upgrade Rating
For those with financial issues, Upgrade can be highly attractive. And, if that's you, it's among the strongest contenders.
It's clearly more forgiving of low credit scores and high existing debt levels than many of its competitors. And it's attractive to people in that position on other grounds:
Co-signers welcome
Direct payments to creditors if you're consolidating debt
A hardship program if you get into difficulty
Small minimum loan amount of $1,000, depending on the state in which you live
However, the fact it's geared toward helping those who may be struggling financially could make it less attractive to those who are highly creditworthy. They may be able to get a lower interest rate and smaller or zero lender fees elsewhere.
Still, there's no downside to including Upgrade on your short list, no matter what your financial circumstances are. After all, your credit score won't take a hit if you request a quote. And you may be pleasantly surprised.
What Are the Alternatives to Upgrade?
No matter how much you've fallen in love with Upgrade, you still need to compare personal loans from other lenders. Quotes can vary hugely between companies and even on different days from the same company. So who else should you consider? Here are some ideas:
LendingClub
If you like Upgrade, you may well wish to check out LendingClub. Because it's quite similar. No, strike that. Its offering is remarkably similar. And it too doesn't harm your credit score when you request a quote. So getting one from both is a no-brainer.
Payoff
Payoff specializes in consolidating credit card debts. And it's very good at that. But you won't be able to bring in a co-signer or ask it to pay your creditors directly. Still, you might qualify for a slightly lower origination fee and interest rate.
Best Egg
We're moving up a bit in creditworthiness requirements here. And you're going to need a score of 640 or higher. But reaching or beating that threshold may buy you a somewhat lower origination fee and rate. Again, you can get a quote from Best Egg without affecting your credit score. So why not?
Prosper
Most Prosper borrowers have high credit scores and incomes together with low existing debts. Those aren't requirements (they aren't dissimilar to Best Egg's) but they may point to this lender being more comfortable with – and offering better deals to – the more creditworthy. Still, you can make a joint application with a co-signer. And, if you have a credit score to be proud of, you could be in line for a great deal.
Sofi
SoFi could be great if you hate fees (there aren't any) and want to borrow big – up to $100,000. Yes, you'll need good credit (680 or higher) to get approved. But that could buy you a low rate. And joint applications are accepted.
Lightstream
Like Sofi, you can borrow up to $100,000 and you shouldn't pay fees. And Lightstream's rates start at just 3.49% for those who make auto-payments. Expect to need a long and solid credit history to be approved at all. And to be an exemplary borrower to get an ultra-low rate.
How to Find Your Best Personal Loan
If you were paying attention earlier, you'll have picked up on an important point about lenders. Namely, different ones specialize in borrowers with different profiles. So you need to find one that's comfortable dealing with someone like you.
You're likely wasting your time applying to Sofi or Lightstream if your credit's shot. But you may pay too much for your loan if you're an attractive borrower and you only get quotes from lenders who specialize in unattractive ones. The solution? Get multiple quotes from those you think value your characteristics. We hope these reviews will help you identify those.
If your need for cash isn't urgent, you can make a big difference to how attractive you are to lenders by acting during the months leading up to your application. Build your credit score. Get down your card balances. And pay off any installment loans with low balances — providing those don't charge prepayment fees. Each of those could earn you a lower rate and fees.
And try to avoid long-term borrowing to cover short-term pleasures. Chances are you'll be cool about still paying for a bathroom remodeling or a debt consolidation in years to come. But you could grow to resent still paying for home theater equipment long after you've replaced it.