Happy Money Personal Loan Review 2023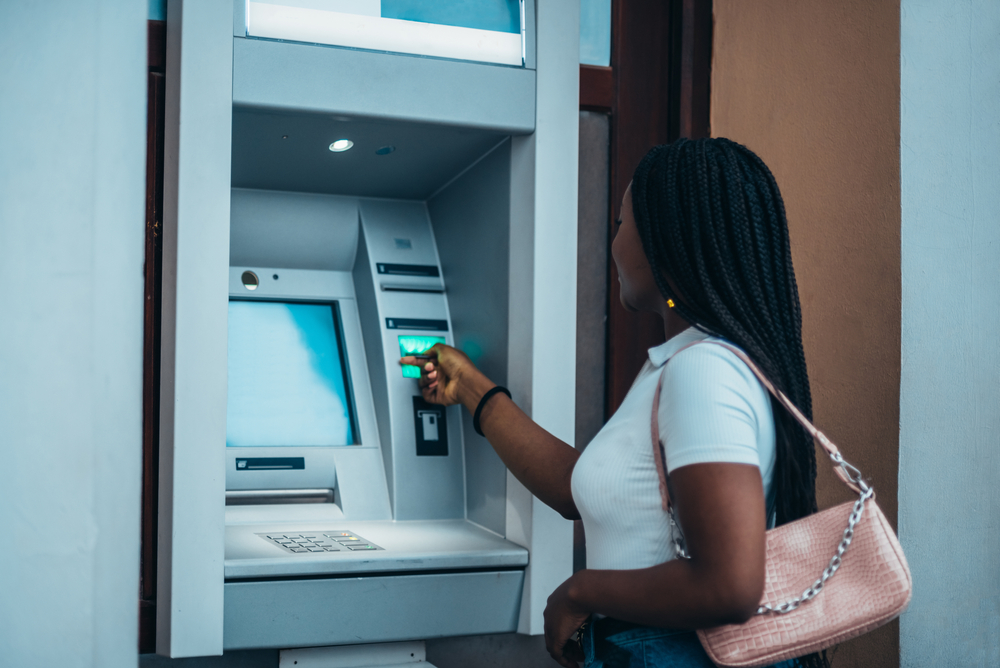 Happy Money, formerly Payoff, is a peer-to-peer (P2P) lender offering credit card consolidation loans in amounts ranging from $5,000 to $35,000. This Happy Money personal loan review contains the fast facts, pros and cons, and an in-depth evaluation so you can confidently choose the best personal loan for your needs.
Why Should I Apply With Happy Money?
Happy Money's business is centered on helping consumers to consolidate their credit card debt. And you may well be drawn to it because doing that can certainly improve your financial well-being. As its website points out, you could:
See your credit score get a boost
Pay lower interest rates than on your plastic
Provide yourself with a clear path to eliminating or reducing your card balances: one fixed payment a month with a definite end date
Of course, those benefits can accrue no matter which lender you choose. So what's special that you might like about Happy Money's offering? Here are some headline benefits:
Competitive interest rates – an annual percentage rate (APR) between 5.99% and 24.99%, depending on how creditworthy you are.
You don't harm your credit score when you ask for an initial quote. Happy Money starts the process with a "soft" inquiry, which doesn't affect your score. There should be a single "hard" inquiry if you complete the process, but that's inevitable regardless of your lender.
Continuing telephone access to US-based advisers who can help with debt issues, plus plenty of online advice.
No late fees, though you can expect an origination fee.
Happy Money is very clear on its web site about its underwriting guidelines, so you know if you qualify before you apply.
Are there downsides? None that seem important. But if there are some small issues:
You have to accept the loan money and consolidate (pay off) your debts yourself. Some consolidators offer to make payments directly to your creditors.
Only one applicant per application – so no co-signers or joint applications.
For most applicants, these Happy Money quirks won't pose a problem.
As of this writing, the Happy Money Loan is not yet available in Massachusetts, Mississippi, Nebraska, Nevada, and West Virginia.
How Does Happy Money Work?
Happy Money is a peer-to-peer lender, aka a P2P provider. So what does that mean?
Well, P2P lenders don't lend their own money. Instead, they introduce willing borrowers to willing lenders. The latter are individual investors who hope to make a better return by lending directly to another consumer than they can get from so-called high-yield savings accounts and the like.
Each lender can see key facts about you and your creditworthiness. And you should typically get multiple offers at different interest rates, usually from syndicates of several lenders. You then pick the deal that suits you best.
What Kind of Loans Does Happy Money Offer?
Here are the answers to common FAQs about Happy Money's loans:
Loan amounts from $5,000 to $35,000 (minimums of $5,100 in New Mexico and $6,100 in Maryland)
Rates between 5.65% (5.99% APR) and 22.59% (24.99% APR) – as of this writing
Loan terms of 24, 36, 48 or 60 months
Minimum credit score of 640
Maximum debt-to-income ratio of 50%. That's "the percentage of your gross monthly income (before taxes) that goes toward your monthly payments for housing, credit cards, and other debt," in the words of Happy Money's website
No prepayment fee – So no penalty if you want to pay down your loan earlier than scheduled
No co-signers – One applicant per application
Fixed rates meaning fixed monthly payments
Happy Money charges fewer lender fees than many of its competitors. But you may have to pay an origination fee of between 0% and 5% of the sum you borrow
To be clear, Happy Money doesn't charge late fees, application fees or prepayment fees.
How To Apply With Happy Money?
You can apply online, but if you need assistance, you can contact Happy Money's call center, which is open 13 hours a day on Monday through Friday and 10 hours a day at weekends. But you're expected to make applications online.
This is straightforward, with basic questions that should be easy to answer. At some point, you're going to be asked to verify some information with documentary evidence. And you're likely to need:
A bank statement or bank credentials to securely link your bank account
A driver's license, passport or state-issued ID to verify your identity
Your two most recent pay stubs or most recent tax return if self-employed to confirm your income
You may be asked for additional documents or information based on your initial application and documents.
How Soon Can I Get My Money With Happy Money?
Happy Money says, "Most approved loans are funded within two to five business days after the verification process is completed." But, of course, that's an average.
You can keep your personal lead time to a minimum by:
Applying outside peak borrowing times, such as the holiday season
Being ready to supply the documents listed in the last section
Preparing to answer any queries that might arise. For example, if you've bounced a check or been delinquent on a payment within the last year, be ready to explain why
The good thing about averages is that reality is better as often as it's worse. So how long does it take to get your money? Not long, providing you play ball.
Consumer Financial Protection Bureau and Happy Money
During the calendar year 2019, consumers filed only four complaints against Happy Money as Payoff Inc. with the Consumer Financial Protection Bureau, a federal regulator. That was among the smallest numbers of any of the lenders we've reviewed.
Of course, that may be because the company originates fewer loans than some of its competitors. Still, it's an impressively small number.
MoneyRates Editorial Happy Money Rating
We expect to give Happy Money even more stars in future years. And the only reason we can't do so now is that there's too little information about its customer service in the public domain.
But, based on what we have read, the lender seems structured to deliver a valuable service to those whose goal is to take back control of their credit card debt. It seems to provide genuine support and assistance to those with that ambition. And its lack of late fees indicates some empathy for those who are struggling.
However, you shouldn't wait until you're in real trouble before you apply for a loan. That minimum credit score of 640 means you need to act before your card debt shoots too many holes in your credit history.
One last thing. Consolidating credit card debt can bring huge benefits. But it can only work if you don't run up the balances on your plastic again. Do that, and you'll end up with more debt – not less. So make sure you always zero your card balances each month after you consolidate.
If necessary, cut up your cards and close your accounts – but only after your consolidation loan is in place. Do so before, and your credit score could take a small hit just when you need it to be high.
What Are the Alternatives to Happy Money?
If your objective is to reduce or eliminate your credit card debt by consolidating it, Happy Money is likely to be a strong contender for your short list. But here are some alternatives when you compare personal loans:
LendingClub
If you'd be better off making a joint application or having a co-signer, LendingClub could be a better bet. It's fine with those. And, as with Happy Money, you won't hurt your credit score when you make an initial application.
Best Egg
Good lender, renowned for its fast turnaround of applications and competitive rates. But watch out for late fees, and you may not get the specialist advice and help that Happy Money provides debt consolidation customers.
Upgrade
Like LendingClub, this lender accepts joint applications and co-signers, something that can be important for some borrowers. And, also like LendingClub, it charges late fees.
Prosper
This lender is especially helpful to those with good or great credit. If that's you, you may get a really good deal. But, if it's not, you may be better off looking elsewhere
Sofi
Again, this is one of those lenders that provide great deals to creditworthy borrowers. But less great ones to others. On the plus side, it's pretty much a fee-free zone, which should make it attractive to many.
Lightstream
Another lender that reserves its best deals for borrowers with good or excellent credit. And you may struggle to get approved at all if you have a troubled credit history. Still, you can borrow up to $100,000 if you're financially strong — and can afford the payments.
How to Find Your Best Personal Loan
Lenders, especially those in the unsecured loan business, consider your creditworthiness, income, assets, other debts, size of the loan you want and sometimes why you want it.
And different lenders look for different characteristics in their preferred borrowers. So some actually welcome those with lower credit scores while others shun them. Others focus mainly on the relationship between your income and debt. All this means that you need to find a lender that likes borrowers like you. So shopping for a loan is essential.
Having said that, pretty much every lender offers lower rates to low-risk borrowers. And, if you have time, you can make yourself a lower risk during the months leading up to your making your application. Do your best to drive up your credit score, pay down existing debts and build up your savings. You might be surprised by how much you can save.
Finally, try to match your loan term to the expenditure you're making. It's one thing to be paying down a home improvement or debt consolidation over five years. They both provide long-term benefits. But it's quite another to still be paying for a weekend in Vegas five years after your hangover has faded.