Things You Must Know About Credit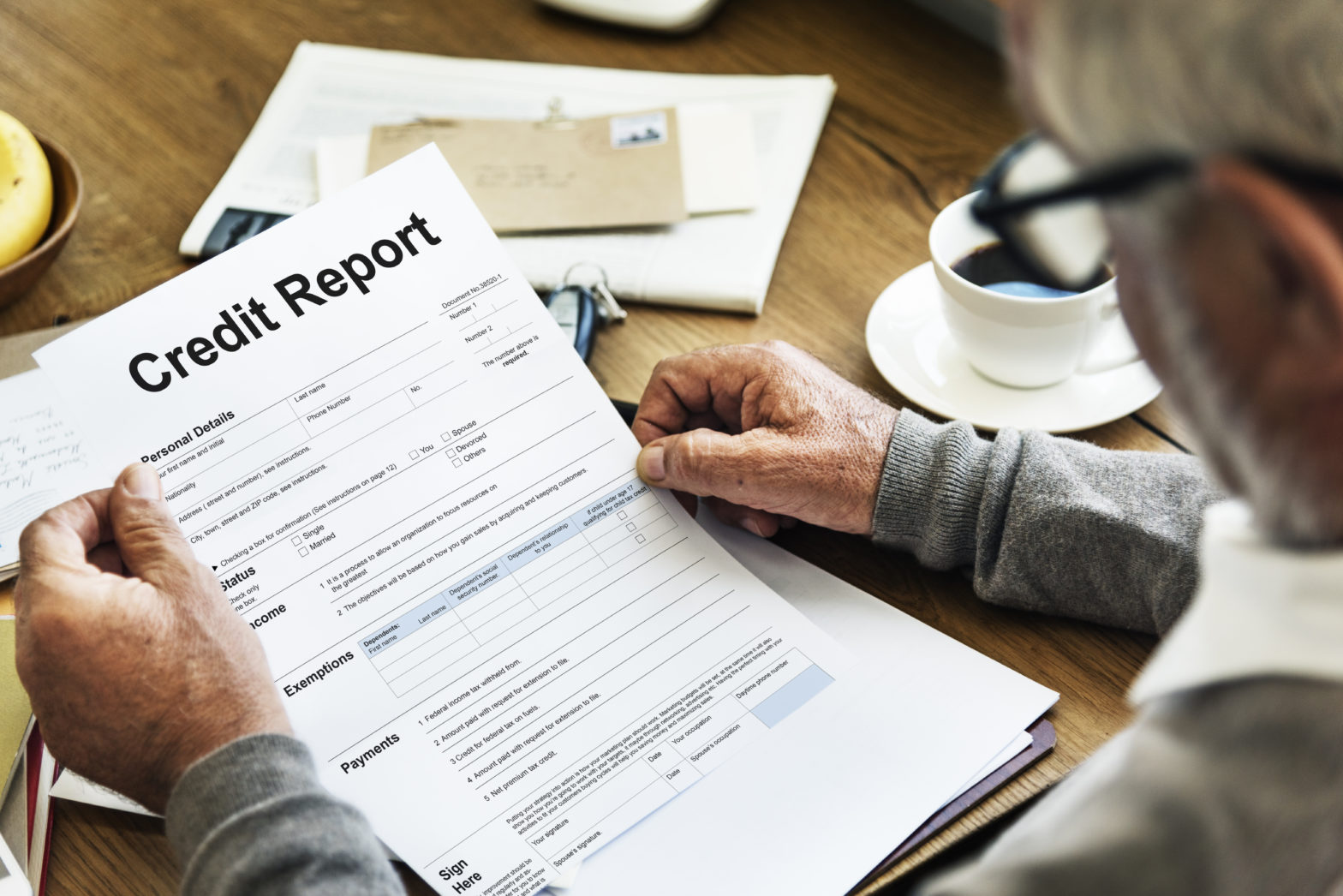 It's important to know how to check your credit report for no cost.
Also, it's smart to learn how to check your credit score for free.
See personal loan interest rates
Why Check Your Own Credit Report?
Why should you check your own credit report? So you can spot potential identity theft or find opportunities to boost your score before applying for a loan, insurance, or job.
You want a head start on lenders, insurers, landlords, credit card companies and other businesses. These companies and people will scrutinize your credit report and credit score after you apply for an account or product. You want to be able to see what they'll see. And you want the peace of mind knowing that your credit looks good. If it doesn't, you'll have time to resolve a problem and raise your credit score.
How Often Can You Get a Free Credit Report?
The days of being required to pay for a credit report are long gone. Today, you can access one of your three credit reports for no charge once a year. All you have to do is visit AnnualCreditReport.com.
And no; that's not a misprint. You actually have three different credit reports – one created by TransUnion, one by Equifax, and one by Experian. These are the three major credit bureaus.
UPDATE (per the Federal Trade Commission): Starting in 2020, everyone in the U.S. can get 6 free credit reports per year through 2026 by visiting the Equifax website or by calling 1-866-349-5191. That's in addition to the one free Equifax report (plus your Experian and TransUnion reports) you can get at AnnualCreditReport.com.
You can get a free copy of your credit report if you are denied financing, credit, insurance, or employment, and you ask for your report within 60 days of that denial. The notice will give you the name, address, and phone number of the credit reporting company. You can get one free report a year if you're unemployed looking for work within 60 days, are on welfare or are a victim of identity theft.
What Is on Your Credit Report?
Banks, lenders, landlords, employers and insurers use credit reports when you apply with them. Your credit reports indicate the health and history of your finances and debt management ability. These reports suggest your creditworthiness and their information determines your credit score.
All three reports list accounts you've opened and closed and provide the details your payment history, as long as the creditor reports to credit bureaus (most do). If you make a payment more than 30 days late, it will probably show up there. Note that payments to utilities, most landlords, rent-to-own outfits and payday lenders don't usually show up on credit reports.
You're entitled to retrieve your three credit reports for free every 12 months. But you don't have to access all three at once. It may be helpful to view a different report every four months so that you keep track of your credit throughout the year.
Are All Free Credit Reports the Same?
Only annualcreditreport.com is government-authorized and guaranteed free.
Clicking the wrong link can infect your computer with malware or invite identity theft. The Federal Trade Commission (FTC) warns about what it calls "imposter" sites. It says:
Other websites that claim to offer "free credit reports," "free credit scores," or "free credit monitoring" are not part of the legally mandated free annual credit report program. In some cases, the "free" product comes with strings attached. For example, some sites sign you up for a supposedly "free" service that converts to one you have to pay for after a trial period. If you don't cancel during the trial period, you may be unwittingly agreeing to let the company start charging fees to your credit card.
Some "imposter" sites use terms like "free report" in their names; others have URLs that purposely misspell annualcreditreport.com in the hope that you will mistype the name of the official site.
There are a lot of other misleading sites that may look like or have a web address similar to AnnualCreditReport.com. But they may end up charging you money to access your credit reports, marketing or selling your information, stealing your identity, or infecting your browsing device with malware.
Your best bet is to type www.annualcreditreport.com into the address bar of a web browser and navigate there yourself. While the links we've provided in this article are safe and legit, avoid clicking on links provided in another site or email that promise to take you to AnnualCreditReport.com.
What Should You Do About Credit Report Errors?
Accessing your three credit reports is only the first step. Once you have them, it's important to review them carefully for mistakes or inaccuracies. Look for these errors, as suggested by the Consumer Financial Protection Bureau:
Wrong name, phone number or address
Accounts belonging to another person with the same or a similar name
Incorrect date of last payment, date opened, or date of first delinquency
The same debt listed more than once
Accounts incorrectly reported as late or delinquent
Accounts appearing multiple times with different creditors listed
Closed accounts reported as open
Incorrect accounts due to identity theft
Incorrect reporting of account status
Reinsertion of incorrect info after it was corrected
Accounts with an incorrect current balance or credit limit
The good news is that these and other issues can be cleared up. Dispute these errors by getting in touch with TransUnion, Equifax, and Experian. They'll contact the source of the information to confirm its accuracy. If that info can't be confirmed, the credit bureau will delete it from your credit report.
It's also wise to bring the error to the attention of the company that reported the info to the credit bureaus. Email or snail mail a dispute letter to this source.
Can You Check Your Credit Score for Free?
Your FICO credit score is another important tool that reflects your creditworthiness and ability to repay what you borrow. It's a three-digit number ranging from 300 to 850. The higher the number, the better you look as a borrower candidate to banks, lenders, credit card companies, and other creditors. The lower the score, the higher the interest rate you may be charged. Many lenders encourage a score of 740 or above.
Note that FICO isn't the only credit score out there; there's also VantageScore, for example. Different lenders use different credit scores. Lenders may also use different formulas, such as FICO Score 9 or FICO Score 8.
Getting your educational credit score through annualcreditreport.com is not free. The report is; the scores come at a nominal cost.
Fortunately, there are ways to check your credit score with no charge. Ask your bank or credit card company – many, like Chase, USAA, American Express, Discover, U.S. Bank, and Capital One – let you check your FICO Score credit score monthly for free. You can also search the web for other free options.
What Are Educational Credit Scores?
Did you know that you might have as many as 50 different FICO scores? Different creditors/companies use different scores and different scoring models. You may have dozens of credit scores attached to your name. Not only do creditors use different versions (FICO updates its model periodically) when they check your credit; they may use a variation specific to their purpose. So a mortgage credit score might not be the same as an insurance score or employment score.
The scores you get from annualcreditreport.com and the other free options are all "educational." They give you a good idea of the range or credit grade in which you fall, and can show you if your score is rising or falling That's good for credit shopping or tracking your credit score over time, but it won't necessarily be the exact score that a lender, landlord, employer or insurer sees.
Use Your Free Credit Report to Get Better Loans
Here's why accessing your free credit report and credit scores is worth it: Because you can use this knowledge to get better financing deals.
Case in point: You review your three credit reports. Everything looks up to snuff. You see no errors. Then, you access a few of your credit scores for free from your credit card and bank. Those scores are consistently high. Armed with this knowledge, you can apply for a coveted credit card reserved for only those with high scores — a card that offers many perks like free airfare or generous cashback.
The same is true of a loan. Eager to refinance your home? With stellar credit, you'll likely get offers for the lowest interest rates possible. That can save thousands in interest over the life of your mortgage loan.