Found Small Business Checking Account Review 2023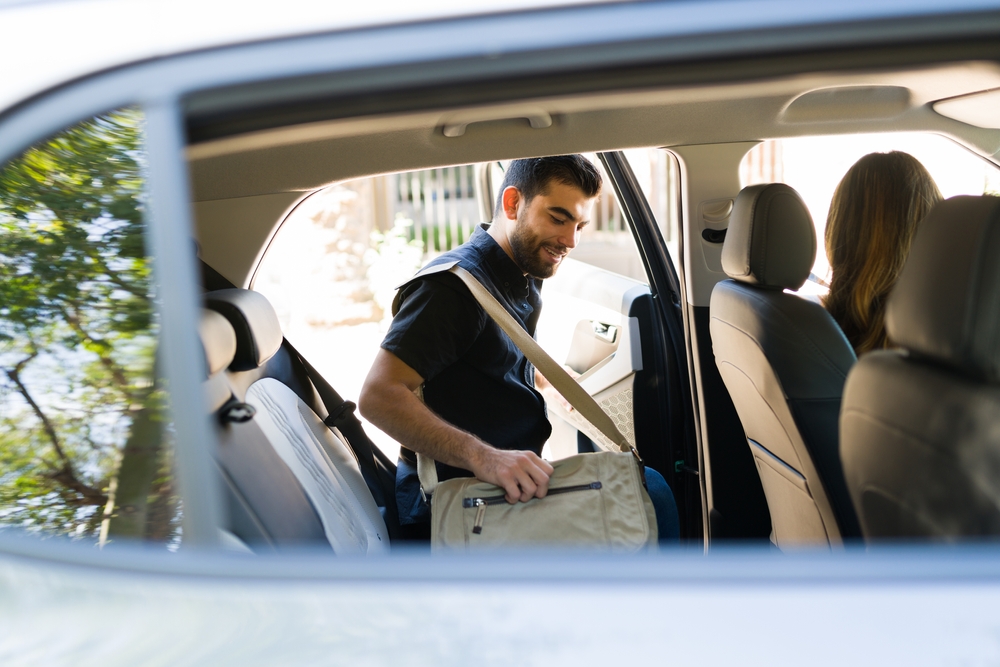 If you're looking for a one-stop shop to handle your business finances, Found might be the answer. This new banking institution caters to freelancers and single-owner businesses only, with a platform that is designed to put your unique needs first.
Rather than get lost in the shuffle with a big bank and even bigger businesses, you can look to a smaller option that puts you front and center. Let's look at Found and what it can do for you.
Found At-a-Glance
Designed for freelancers and one-person businesses
Automatically categorizes business expenses
Updates tax estimates over time
Use the app to file quarterly taxes
Compare to Others
Found is a financial technology company, backed by Piermont Bank, that aims to take on the checking account competition by providing digital banking to solo gig workers and freelancers.
Grasshopper is another company that hopes to do the same and provides some perks you don't get with Found, such as a rewards debit card, but also some downsides, like the minimum $100 balance.
Another potential option is Citi. Its priority checking account allows for all sorts of perks but has one big downside: A minimum of $30,000 average monthly balance must be maintained in deposit, retirement, and investment accounts, otherwise a $30 monthly account fee is charged.
That might price out gig workers who are trying to put together a living out of different apps and have a little less financial uncertainty.
Another option is Axos, which charges no fees at all with the exception of a paper statement fee of $5. However, needing that statement will be a rare occurrence.
Compare rates, pros and cons, fees, and more from the top checking accounts.
Who Is Found For?
Found is a unique company in that it only offers services to freelancers or sole proprietors.
If you need a simple, day-to-day tracking of income and expenses, including a way to accept credit card payments, Found might be for you.
It's great for rideshare drivers, app-based gig workers, e-commerce businesses, and those who offer unique products, from handmade goods to writing for clients. If you want an automated way to handle invoicing, bookkeeping, tax planning, and accepting funds, this is the place for that.
Top Features of Found
If Found sounds like the right option for you, it's a good idea to dig into the features and understand exactly what you're getting. Here are some of the top features designed to make banking easier:
Categorizes Expenses and Receipts
Preset categories help you keep track of expenses and write-offs. Take photos of your receipts and upload them to the account to keep the records straight and then run an expense report that has all the details.
This integrated bookkeeping service can save you money and hassle by cutting out the middleman and keeping all your records in one convenient place.
Allows for Tax Updates and Filing
If you file quarterly taxes, Found provides a way to do that without going through the hassle of pulling all your information together; if you bank exclusively with Found, all the information you need is right there in the app.
The system updates your income information over time and makes the tax implications clear, so you are well informed about how much you need to pay Uncle Sam and when that needs to happen.
Unlimited Transactions with No Fees
Those who transact via apps can deposit and withdraw as often as they like with no penalty.
The built-in invoicing allows you to request money as often as necessary. There are no fees for moving your money around through the Found app. (However, keep in mind that Found can't accept physical deposits, like checks or cash, or wire transfers.)
Easy Integration With Popular Apps
Speaking of apps, those who work with a variety of popular apps can integrate their work life seamlessly into their financial life.
If you have an Etsy store, use Stripe or Paypal, get paid through Uber or Lyft, or even work with Instacart, these apps work with Found to make sure your money stays right where you want it to be.
No Minimum Balance or Deposit
You can open an account with no minimum deposit. You don't have to keep a minimum balance in the account. But unlike with other banks, you don't have to worry about overdraft fees; Found declines any transaction that would cause your balance to go into the red.
How to Get Started
You can open an account with Found via the app or the website.
To open an account with Found, you will need to provide your legal name, home address, and cell phone number.
You will need to verify your social security number and date of birth — the social security number is required as this is an account for sole proprietors. If you have an EIN number, you can add that to the account after it is open.
Found will need basic information about your business, including the industry you work in and when you launched your business.
For bookkeeping purposes, you will also need to provide your tax filing status, estimated business income, and total expected income. Once the account is open, you can begin integrating a variety of different apps for payment, such as Stripe or Paypal.
Applying for an account takes only a few minutes.
You will receive a Found debit card within one business week. But in the meantime, you can use the virtual card provided for you on the app.
Rating the Features
Found offers many good options for those who are running a business solo, but there are also some downsides. Here's what to expect when you open a Found account.
User Experience
Setting up an account with Found is easy and straightforward, and the integration with payment apps is seamless. However, deposits can only be made through those apps, which makes it tough for those who get income via checks or other sources.
The tax tools, however, can provide incentives to find ways to work around the check deposit issue.
Fees
There are no monthly fees, no minimum requirements for balance, and no minimum deposit. There are no overdraft fees, as Found will decline transactions that might put the account in the red.
If you choose to upgrade to Found Plus, expect a fee of $19.99 per month or 149.99 per year for custom bookkeeping, reports, customized expense categories, direct quarterly tax filing, and more.
There is a 2.9% fee charged on debit and credit card payments, as well as a 1.75% transaction fee for instant withdrawals with your debit card.
Rates
With Found Plus, you can earn a modest interest rate on balances of up to $20,000. This allows you to make sure the money set aside for taxes can earn you a bit of cash before you send it to the IRS.
Variety
There are currently two options with Found: The basic account and Found Plus. With Found Plus, you can customize your expense reports, tax preparation, and other points of bookkeeping. The checking account (with an attached debit card) is currently the only banking product Found offers.
Customer Support
Customer service is available via phone during weekdays from 9:00 a.m. to 5:00 p.m. Pacific Standard Time, and 7:00 a.m. to 7:00 p.m. on weekends.
You can also reach out via email or chat message on the website. This has improved in recent years, as there was once a time when phone support wasn't available at all.
Access
Found offers their FDIC-insured checking account via app or website. That means you can access and use your account at any time if you have an internet connection.
There are no branches, but you can withdraw money from any ATM that accepts Mastercard. Found also offers cash and check deposits and receives domestic wire transfers.
Pros and Cons of the Found Business Checking Account
As with any account, there will be advantages and disadvantages. Deciding how important each one is to you is the key to finding the account that works best for you. When looking at Found, we narrowed the features down to these pros and cons:
Frequently Asked Questions (FAQs)
Is Found a real bank?
Found is a financial technology company. It works in conjunction with Piermont Bank. That's why the checking account offered by Found is backed by FDIC insurance. Though everything can be handled through the Found website and app, the debit card is issued by Piermont Bank.
Is there a cap on how much you can transact with your debit card?
Yes. You can currently spend up to $4,000 in purchases in a single day, as well as withdraw only $550 in cash from ATMs via your debit card. There is a $2,000 cap on the money you can send via payment apps per day, but there is no limit to the money you can have coming in. You can, however, request a limit increase on all of these points.
Do I need a good credit score to be approved for an account?
No. In fact, there is no credit check when you sign up for Found.
What if I have other accounts and need to combine my tax information?
Though you can't transfer other tax information into Found or vice versa, you can generate reports via Found that will form a complete picture of your financial life on that platform. This can be helpful for your tax preparer. Though you do have the option of handling taxes through Found, that is not a requirement for using the services.
Bottom Line
Found is an excellent option for those who work on their own.
Solo gig workers, freelancers, and small business owners will find that Found pairs well with the payment platforms they use most often, gives them a great option for accepting credit card payments at a reasonable price, and offers the opportunity to keep up with tax information with every uploaded receipt and transaction.
If you want to make banking in one place easier than ever when you have a variety of revenue streams coming in, Found is an ideal solution.