Fidelity Financial Advisor Services Review 2023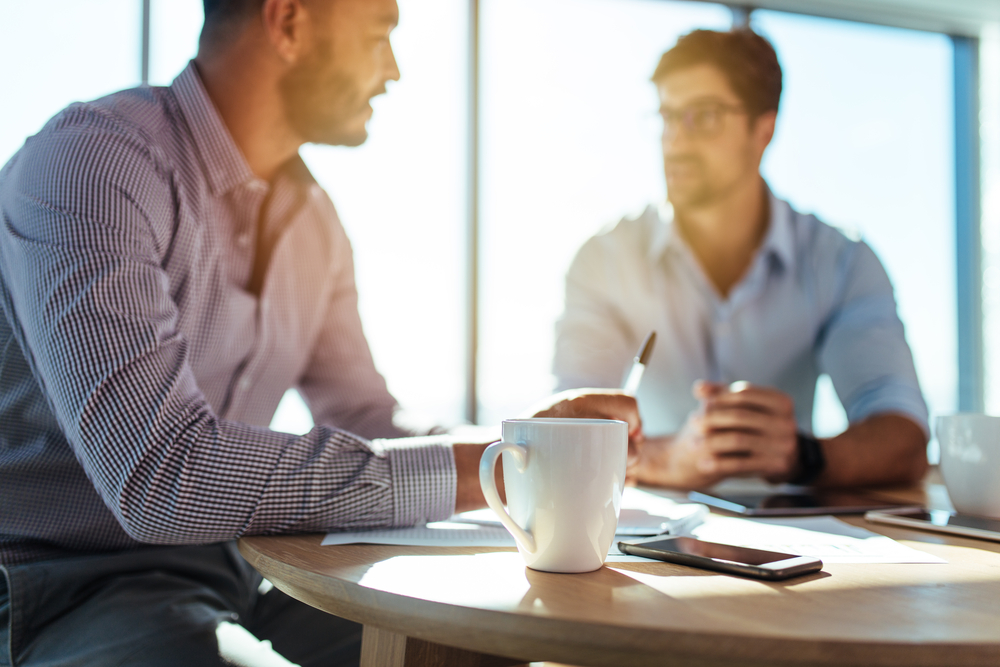 The best online brokerages offer extensive account services including portfolio management, planning, and investor education.
Clients should expect tight account security, low fees, and responsive customer service departments. This online broker review details the pros, cons, costs, and services of Fidelity.
Fidelity at a Glance
Minimum balance needed to access advisory services: $0
Cost per stock trade: $0
Cost per options trade: $.65 per contract
Promotions: None as of this writing
The number of commission-free mutual funds or ETFs: 300+ Fidelity mutual funds, 3,300+ Fidelity FundsNetwork® funds, and 500+ETFs
Which Financial Advisor Is Best?
What are the best investments for you right now and which advisor should you choose? Where can you find someone who will work with you to help design your investment strategy?
The specialists below are ready to help you get started. Compare brokerages, find the lowest fees, and more.
Who Is Fidelity Best For?
Fidelity is a full-service brokerage offering commission-free, online stock, mutual fund, and ETF trades with no account setup fees and no minimum balance requirement.
Fidelity is renowned for its efficient trading execution, low-expense mutual funds, top-notch research, and tools including several mobile platforms for advanced traders and DIY investors.
Fidelity also supplies free advice to all clients, affordable robo-advisor services, and dedicated investment advisors for high-net-worth clients. This makes Fidelity ideal for:
Beginners
Day traders
Retirement planning
Value-fund investors
Fidelity also offers affordable banking services with zero account setup and maintenance fees.
Compare Other Advisors Online
Investment advice, services, and costs vary widely among online brokerages, and it's important to find the right combination of features and fees for you. Your best online broker depends on what type of investor you are:
Very active trader desiring efficient execution and low commissions
Small investor looking for affordable fees and no minimum balances
DIY investor desiring abundant research resources
Margin investor comfortable with risk
Mobile investor wanting a great interface
At MoneyRates, it's easy to compare and choose among the best online brokers.
Is Fidelity Personal Advisor Services Right for You?
Fidelity offers a completely free trading platform and zero-fee banking. DIY investors can access the brokerage's comprehensive research and trade commission free. But Fidelity also offers a full range of services at various price points.
All Fidelity clients, including those in employer-sponsored retirement plans, get free access to financial advice – by phone, online, or in person. Fidelity's highly efficient trade execution and fund management help its clients earn higher returns.
The Fidelity Go® robo-advisor service is available with no minimum balance and at no charge to those with balances under $10,000.
Investors with balances of at least $25,000 can choose a hybrid robo-service that also includes one-on-one appointments with financial advisors. There are additional levels of premium service for investors with a higher net worth.
Fidelity is unique in that it does not accept payment for order flow (PFOF), which results in improved pricing for clients who place stock trades.
Another advantage, the ability to purchase fractional shares, makes diversification easy even with a smaller portfolio. Fractional shares also facilitate dollar-cost averaging, a strategy in which investors buy the same dollar amount of stock at regular intervals without regard to its price.
Portfolio Management Account Services at Fidelity Personal Advisor Services
Financial planning services start with Fidelity Go®, a free robo-advisor that allocates your portfolio according to your risk tolerance, timeline, and goals. You can apply this service to brokerage and retirement accounts.
Investors with balances between $10,000 and $49,000 pay just $3 per month for Fidelity Go®, while the annual fee for larger accounts is .35%. There are no additional expenses or management fees.
Premium-level services:
Fidelity® Personalized Planning & Advice is a hybrid robo- and personal-advisor service. The minimum balance is $25k and its annual fee is .5%.
For a dedicated financial advisor, high-net-worth individuals can select from two plans:
Fidelity Wealth Management requires a minimum balance of $250,000 and the fee runs from .5% to 1.5%.
Private Wealth Management requires a minimum balance of $2m and its fee ranges from .2% to 1.04%.
How Fidelity Personal Advisor Services Invests Your Money
Your Fidelity Go® account invests in Fidelity Flex funds with their zero expense ratios and zero management fees. This limited array of products has a couple of downsides: There is no tax-loss harvesting, and you can't transfer other assets like stock shares into the plan.
Advantages include human portfolio oversight, automatic rebalancing daily, and higher returns on cash balances (cash goes into the Fidelity Government Cash Reserves fund instead of low-paying bank deposits).
The specific funds in your Fidelity Go® portfolio depend on your answers to a short questionnaire that assesses your goals, timeframe, tax-handling preference, and risk tolerance.
Here are some of the funds your portfolio might contain:
Fidelity Flex 500 Index Fund (U.S. Large-Cap Stocks)
Fidelity Flex Mid Cap Index Fund (U.S. Mid-Cap Stocks)
Fidelity Flex Small Cap Index Fund (U.S. Small-Cap Stocks)
Fidelity Flex International Index Fund (Foreign Stocks)
Fidelity Flex Municipal Income Fund (Muni Bonds)
Fidelity Flex Cons. Income Municipal Bond Fund (Short-Term Bond)
Fidelity Government Cash Reserves (Short-Term Bond)
Fidelity Flex 500 Index Fund (U.S. Stocks)
Fidelity Flex Mid Cap Index Fund (U.S. Mid-Cap Stocks)
Fidelity Flex Small Cap Index Fund (U.S. Small-Cap Stocks)
Fidelity Flex International Index Fund (Foreign Stocks)
Fidelity Flex U.S. Bond Index (Bond (Taxable))
Fidelity Flex Gov't Money Market Fund (Short-Term Bond)
Fidelity Government Cash Reserves (Short-Term Bond)
Fidelity's pricing is very transparent. After you complete the questionnaire, you see a breakdown of how your investment will be allocated, a projected future balance for weak and normal markets, and the monthly cost to manage your account.
Getting Started with Fidelity Personal Advisor Services
It's easy to open a new account online with Fidelity. Simply start at the home page (Fidelity.com) and click the "Open an Account" button in the upper left corner. You'll need these items:
Identifying information (Social Security number, date of birth, etc.)
Contact information (legal/mailing address, email address, phone number)
Employment information, if applicable (occupation, employer's name, and address)
And to fund your account online, you'll provide:
An account number and routing number (if moving money from a bank)
A brokerage account number and account type (if moving assets from another brokerage firm)
Once you've opened an account (which takes just a few minutes), Fidelity verifies your information and you'll probably be able to trade the next day.
Fees at Fidelity Personal Advisor Services
Fidelity fees start at zero. Here's a schedule of common fees with Fidelity:
Fidelity charges zero account service, maintenance, low mutual fund balance, account transfers out, reorganization, late settlement, bank wire, non-sufficient funds, stop payment, bill payment, or ATM fees.
Mobile Trading at Fidelity
Many traders prefer mobile apps to trading at their desks. Fidelity offers mobile apps for multiple platforms including Apple, Android, and Amazon.
The comprehensive app incorporates many useful functions and tools including banking, trading, financial and tax planning, podcasts, and news.
You can monitor your personal portfolio and your workplace accounts, trade and bank 24/7, set up custom alerts, and access research.
Fidelity's mobile services garner high ratings from editorial reviewers as well as individual investors.
Fidelity Research
Fidelity's research is widely considered tops in the business – great for beginners looking for an education as well as advanced traders who prefer to be self-reliant. The most popular research aids include:
Mutual Fund Evaluator
Options Screeners
Fixed-Income Screeners
Tools and Calculators
Trading Idea Generators
News and Research
Technical Analysis and Charting
Fidelity clients have access to integrated third-party research from Standard & Poors, Hightower, Ned Davis Research, and Zacks. You can check out a suggested allocation strategy in Sectors and Industries. Quantitative and qualitative measures on each stock research page include MSCI data and standing against peers.
Fidelity trading tools and charts display technical analysis events as measured by Recognia. You'll see additional proprietary and third-party research on each stock or ETF page. Advanced frequent traders can access Fidelity's Active Trader Pro from their desktop for real-time updates and live-streaming from Bloomberg TV.
FAQs
Fidelity's advisory services are suitable for beginners, small investors, active traders, buy-and-hold investors, and high-net-worth investors.
It is a full-service value brokerage offering free robo-advisor portfolio management for balances up to $10,000. All investors can take advantage of free advice, free online trades, and accounts with no opening or maintenance fees and no minimum balances.
Fidelity also offers dedicated financial advisors and premium management services at various price points for investors with minimum balances ranging between $25k and $10m.
Fidelity is particularly suited for DIY investors, day traders, value investors, and beginners.
Fidelity's robo-advisor service, Fidelity Go®, allocates your portfolio depending on your answers to a series of questions about your goals, timeframe, and tolerance for risk. The program rebalances your account daily if necessary.
You can also upgrade to a premium management service that combines robo-investing with one-on-one telephone sessions with a financial advisor. This way, you can customize your portfolio with the help of a human professional.
Fidelity offers zero-fee robo-advising and no-cost banking. Fidelity commissions are zero for many products. There is no Fidelity trade fee for most transactions.
But Fidelity is not a charity. Fidelity earns banking, management, and brokerage fees, for example, for trading options or non-Fidelity mutual funds. The company also gleans interest income by investing its customers' banking deposits. And broker-assisted trades come with a $33 price tag. Fidelity also earns interest by lending on margin to its clients.
Fidelity Investments is a full-service value brokerage. Its products and services include:
Mutual Funds
ETFs
Money market accounts
Retirement accounts
Brokerage accounts
Stocks
Fixed-income bonds and CDs
Options
Health savings accounts
529 college savings accounts
Sector investing
Credit cards
Annuities
Life insurance and long-term care
Charitable
Managed accounts
Fidelity Investments reviews from its clients are among the highest in the industry, and justifiably so. Fidelity provides as much or as little guidance as you want, and the account-opening process is very efficient. The accounts are free to open and have no maintenance fees, so you can try Fidelity's tools, research, and advice risk-free.