Linqto Review 2023: How It Works & Who Can Invest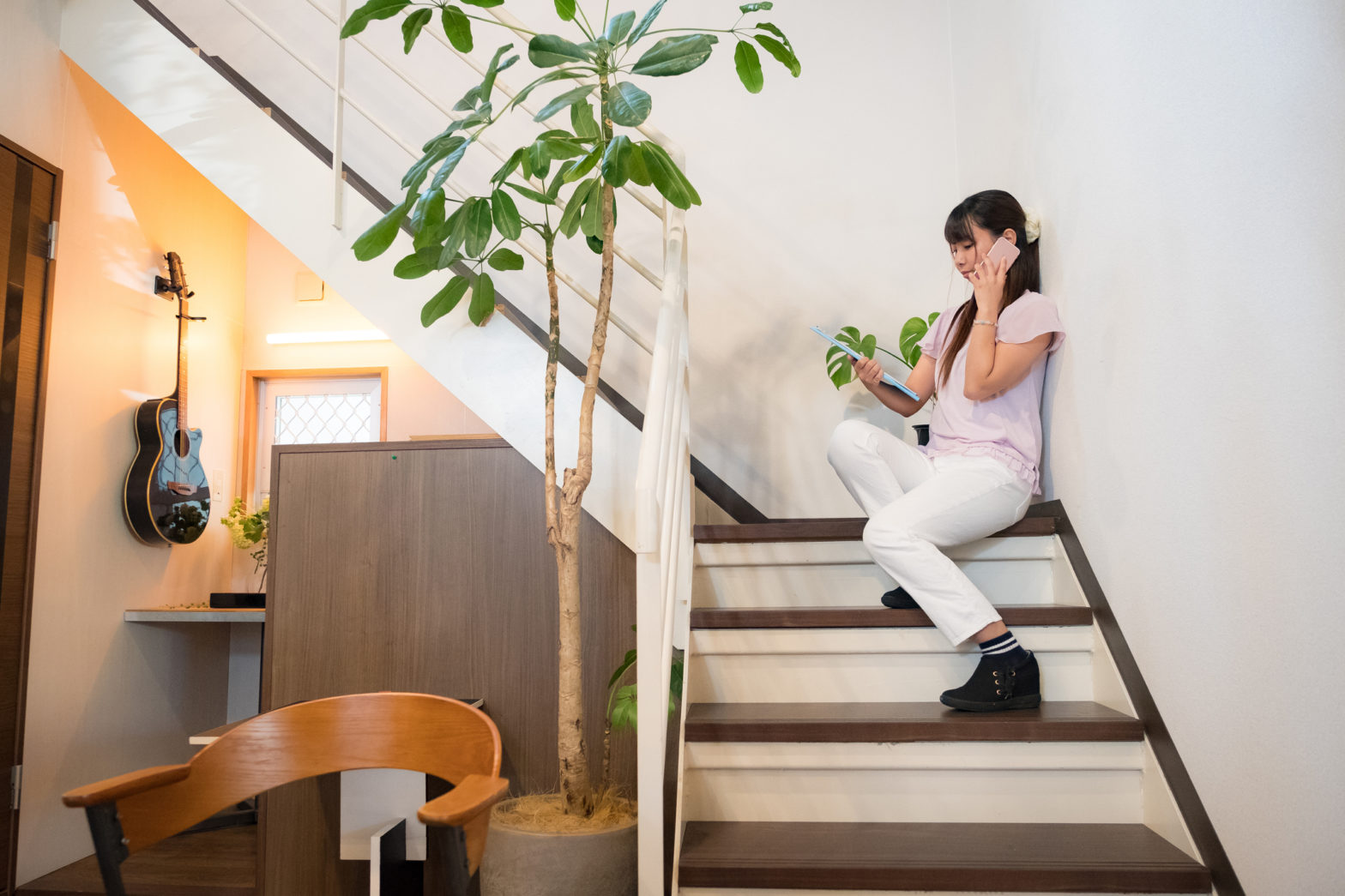 Private investments have long helped people build wealth, but it hasn't always been easy to find these opportunities. That's changing thanks to the digital investment company Linqto.
Linqto provides accredited investors with a low-cost and accessible way to invest in some of the hottest private companies. This is one way people were able to get their foot in the door with businesses such as Coinbase and NerdWallet before they became publicly traded.
What Is Linqto?
Linqto is an online platform that makes it simple to invest in private companies. Unlike traditional brokerages which offer investments in public companies, Linqto is focused on private securities.
That means it offers investors access to start-ups and pre-IPO opportunities. Linqto only offers investors shares it has already purchased so every offering in the company's portfolio is guaranteed to close.
What's more, with a minimum investment of only $10,000, Linqto is more accessible than other private investment sites which might require as much as $100,000 to begin.
Explore Robo-Advisors and Online Investors
Wondering how Linqto stacks up against other investments platforms? Checkout the chart below to compare.
Compare Linqto to Others
Linqto is one of several platforms providing people with access to asset classes that were previously considered off-limits to all but the most sophisticated investors. Here's how Linqto compares to other options currently available.
RealtyMogul
While Linqto specializes in private investments with pre-IPO firms, RealtyMogul is all about real estate investing. Both sites have options for accredited investors, but RealtyMogul also works with non-accredited investors by allowing them to invest in real estate investment trusts (REITs). The minimum investment on RealtyMogul is $5,000 while it is $10,000 on Linqto.
Republic
As a crowdfunding site, Republic doesn't require users to be accredited investors although there may be SEC limits on how much one individual can invest. The platform features start-ups that have gone through a vetting process, and you can invest as little as $10 in some companies. With Linqto, there is a uniform process by which investments are made, but with Republic, start-ups can create their own investment requirements.
Yieldstreet
Both Linqto and Yieldstreet require users to be accredited investors. With Linqto, investors have access to pre-IPO companies, but Yieldstreet has a more diverse range of investment options. These include real estate, art, and legal finance. The minimum investment with Yieldstreet is lower than that of Linqto – only $5,000.
Who Is Linqto For?
You'll need to be an accredited investor to use Linqto. That isn't a rule created by Linqto but rather a requirement of the federal Securities and Exchange Commission.
There are three ways to become an accredited investor on Linqto:
Financial certification: Available to those who work in finance, are fully licensed with a financial services employer, and have passed series 7, 65, or 82 exams.
Net worth test: Applies to those with total net assets of at least $1 million, not including a primary residence.
Income requirement: Requires a $200,000 annual income as an individual or a $300,000 annual income with a spouse. The income requirement must be met for the previous two years and expected to be met in the current year.
Linqto verifies accredited investors using a simple online process that takes approximately 10 minutes to complete.
If you are eligible to become an accredited investor, there are several investment platforms available to you. However, Linqto might be best for those seeking the following:
Diversification through private investments not available on the stock market.
Ability to invest with as little as $10,000.
Security of knowing a sale won't fall through since Linqto has already purchased shares.
The convenience of a user-friendly app that streamlines the sales process.
Of course, you'll also need to understand and accept that there is a certain level of risk involved in private investments that might not be present in other asset classes. Only those who understand and are comfortable with that risk should be using Linqto or similar sites.
What Other Accounts Does Linqto Offer?
Unlike some online brokerages that offer CDs, money market accounts, and other investments, Linqto is laser-focused on its mission. It offers private investments in vetted companies and nothing more.
Linqto does allow investors to link their account to Uphold, a digital wallet that supports cryptocurrency, commodities, equities and more. That makes it simple to transfer money and complete Linqto investments using a variety of assets.
The platform also has a rewards program in the form of Linqto Bucks. When a friend signs up with your referral, they will receive $250 in Linqto Bucks. Once they complete their first investment, you'll get $750 in Linqto Bucks.
Top Features of Linqto
Linqto offers an innovative way for eligible investors to tap into private investments. The following are among its top features:
Vetted private investments
Linqto uses a proprietary analysis to locate the companies in its portfolio. They promise these aren't just random companies but vetted high-valuation start-ups and unicorns worthy of your investment dollars.
Guaranteed sales
Investors don't have to worry about deals taking months to complete or falling through. That's because Linqto isn't a basic broker. The platform has already bought company shares so every deal they feature is guaranteed to close.
Simple verification process
Becoming an accredited investor may sound like a complex process, but Linqto boils it down to about 10 minutes of your time. Signing up on the company's website or app is a relatively easy process.
Daily market insights
If you are interested in unicorns, Linqto has market insights on more than 1,000 of them, and investors get access to all that information.
Linqto bucks
It's always nice to be rewarded, and Linqto will do just that if you refer a friend to their platform. Upon sign up, your friend will get $250 in Linqto Bucks while you'll be given $750 Linqto Bucks once they make their first investment.
How to Get Started
First, you need to be verified as an accredited investor, if you haven't already. Linqto can help with this process, and while they don't outline the steps on their website, they promise it can be completed in 10 minutes on your end.
As with any financial product, you should be ready to provide the following information:
Name and contact information
Proof of identification, such as a driver's license
Social Security Number
Details for any accounts to be linked
If you have to upload documents to become accredited, be aware that it could take 48 hours for Linqto to review them.
Rating the Features
Before you take the plunge and start investing in Linqto, let's take a closer look at some of its features.
User experience
With a simple sign-up process, Linqto makes it easy to access what has traditionally been thought of as complex investments.
You can access Linqto via its website or an Apple or Android app. In fact, the company says its service works best via the apps. Users will find they have a clean interface with which to manage their accounts and review investment options.
Fees and rates
Linqto prides itself on being a zero-fee investment platform. It doesn't charge management fees, brokerage fees or interest. There may be an introduction fee when certain activities, such as the purchase of an investment, occur though.
Transparency
Visitors to Linqto will find a minimalist web design that makes it easy to find investment options and videos that explain the basics of private investing and how to become an accredited investor.
You'll have to head to the bottom of the page to find a link to the FAQs though. While helpful, this section isn't as robust as we've seen elsewhere. For instance, it would be helpful to hear more details about what documentation may be needed during the verification process.
Flexibility
Depending on how you define flexibility, you may not find a lot of it here. Linqto is 100% focused on private investing in pre-IPO companies and doesn't offer other products and services. If you want a company that will bring together investing and banking in one place, you'll have to look elsewhere.
Customer support
Linqto's app is user-friendly, but if you run into trouble, there are limited options for customer support. Most likely, you'll need to send an email or fill out a web form for assistance.
Pros and Cons of Linqto
Linqto gets high marks for being innovative and accessible. Still, as with any brokerage or investor service, there are some things about using Linqto you should be aware of.
Frequently Asked Questions (FAQs)
Why do I have to be accredited to invest in Linqto?
That's a government requirement for private investments such as the ones offered on Linqto. Since these investments come with a greater level of risk, they are restricted to those who are deemed to have adequate income, assets, or financial knowledge.
What does it take to become an accredited investor?
Most people will qualify through either their income or assets. They must either have a net worth of at least $1 million, excluding their primary residence, or earn $300,000 annually for a married couple filing jointly. Single taxpayers must earn at least $200,000 per year. To use income to qualify, people must have this level of income for the two preceding years and expect to earn that much in the current year as well. Individuals holding certain financial professional licenses are also considered accredited investors.
Can I liquidate my shares on Linqto before a company exits?
Yes, Linqto makes it possible for investors to liquidate their positions prior to an exit, and the company envisions a future in which some sort of stock exchange for private companies exists. However, that will require extensive regulatory changes so don't expect to see that any time soon.
Bottom Line
Linqto is in a class of its own when it comes to making private investments in pre-IPO companies more accessible. With its low $10,000 minimum and easy-to-use interface, it is bringing these investments to a whole new audience.
Of course, private investing does come with its own set of risks, and it's always smart to confer with a financial planner before making a purchase. And if you don't qualify as an accredited investor, check out other top investment options to find the right platform for you.