PNC Bank Savings Review 2023: Pros & Cons, FAQs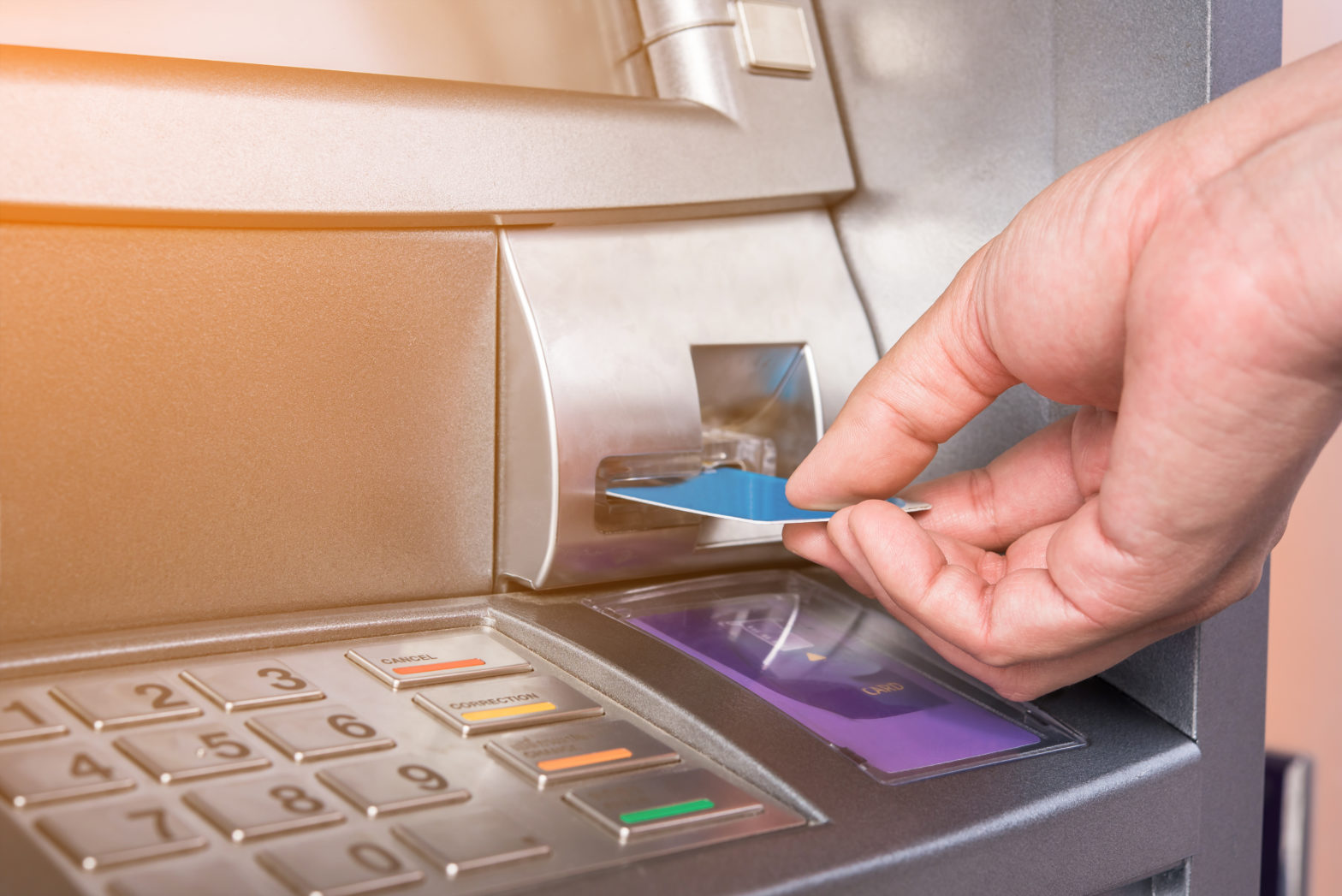 Opening a savings account can provide you with a safe place to keep your money while potentially earning some interest on your deposits.
When deciding where to keep your savings, PNC Bank is one option you might consider. PNC offers several savings options designed to meet different needs with convenient branch banking access.
The Bottom Line
PNC Bank is a trusted name in banking and for many savers, it's their financial institution of choice.
You might choose PNC over another bank if you'd like to be able to bank online, through a mobile app, at a branch, or at an ATM.
PNC makes it easy to apply for an account online.
Who Is PNC Bank For?
PNC Bank offers banking products and services for a variety of customers, including everyday consumers and small business owners. You might consider banking with PNC if you:
Are interested in having access to both online and in-person banking
Live in an area where PNC Bank has branch locations
Want a comprehensive suite of banking options, including savings accounts, checking accounts, loans, and credit cards
Want access to reliable customer service when you need help or have questions
Regularly visit ATMs to withdraw cash
If you're comfortable banking with a "big bank" then PNC could be a good choice.
Having the option to go to a branch and make deposits, purchase cashier's checks or certified checks, apply for loans or just ask questions is something you might appreciate if you'd rather not do all of your banking online.
Find the Best Online Savings Accounts
Compare interest rates for these and other banks with PNC and find your savings account.
Compare PNC Bank to Other Banks
PNC Bank is just one possibility for opening savings accounts and other deposit accounts. If you haven't weighed online banking as an option yet, here are three savings accounts you might consider.
SoFi
SoFi offers online savings accounts and checking accounts as well as investment accounts. SoFi members have access to their money online and at more than 55,000 fee-free ATMs with no monthly fees and a competitive APY when enrolled in direct deposit.
Varo
Varo Bank offers one of the most competitive rates for savers among online banks, with no monthly fees. You'll need to maintain a minimum balance requirement and enroll in direct deposit in order to qualify for the highest rate on savings deposits.
Citi
Like PNC Bank, Citi is a traditional bank that offers savings accounts and other deposit options. This account does earn interest but a monthly fee applies if certain requirements are not met.
Top Features of PNC Bank Savings
PNC Bank offers several savings options, including:
Standard savings accounts
Money market accounts
Certificate of deposit (CD) accounts
Kids' savings accounts
Virtual Wallet
Understanding the features can help you to decide which of these savings accounts might be right for you.
Standard savings
Standard Savings is a basic savings account that you can use to set aside money for virtually any goal. Here are the main features of the Standard Savings option:
$0 minimum deposit to open an account online
Potential to earn relationship rates
Unlimited deposits and transfers into the account
Automatic savings tool to grow your balance faster
Link Standard Savings to PNC checking for overdraft protection
FDIC-insured
Standard Savings accounts earn interest, with different rates applied to different balance tiers.
Premiere money market
You might consider a Premiere money market account if you'd like a chance at earning higher rates on your savings. Here are some of the highlights of this account:
Enjoy relationship rates when you link your account to a PNC checking and meet transactional requirements
Earn higher rates on higher balances
No fees at PNC ATMs
Unlimited deposits and up to six free withdrawals per month
Free PNC Banking card
Automatic savings feature
FDIC-insured
There's no minimum deposit to open a Premiere money market account but you will need a balance of at least $1 to earn interest.
Certificate of deposit
PNC Bank offers CD accounts with terms ranging from seven days to 10 years. CD features include:
Fixed rate of return
Flexible maturity term options
Automatic renewal
IRA CD option
The minimum deposit to open a regular CD is $1,000. If you'd like to open an IRA CD, the minimum deposit is $250. An IRA CD works like a regular CD but follows IRS contribution limits and tax rules for traditional and Roth IRAs.
Savings for kids
If you have kids, you might consider opening an 'S' is for Savings account at PNC Bank to give them a head start on learning about money management. Here are the key features of this account:
Interactive online banking experience
Online and mobile banking access
Automated savings
FDIC-insured
There's no minimum deposit to open a kids' savings account online. There's a monthly service charge of $5 unless the account holder is under 18, an average monthly balance of $300 is maintained, or at least one automatic savings transfer of $25 or more is made each statement period from a PNC checking account.
Virtual wallet
Virtual Wallet combines checking and savings together into a single banking product. You might choose this option if you want to be able to spend and save all in one place.
Here are the top benefits of Virtual Wallet:
Spend with checking
Earn interest with savings
Waive monthly service fees when certain requirements are met
Mobile and online banking access
Two layers of overdraft protection
PNC also offers foreign ATM fee reimbursement with Virtual Wallet accounts.
How to Get Started
If you'd like to open a PNC Savings account you can fill out the application online and it takes just a few minutes. To open a new account, you'll need to share some personal information, including your:
Name
Date of birth
Address
Phone number and email address
Social Security number
If you're opening a child savings account, you'll also need to share your child's name and date of birth. Before your account can be opened you'll also need to link an external funding source. You can do that by adding the routing number and account number for the bank account you plan to use to make your initial deposit.
If you live near a PNC branch, you could choose to open an account in person. The process is more or less the same, only you'll fill out the forms by hand and you'll be able to deposit cash to open the account if you prefer.
Rating the Features
PNC Bank might appeal to you if you prefer banking with a traditional bank. Before opening an account, it's helpful to consider how the features compare.
User experience
PNC's website and app are both user-friendly and easy to navigate. You can compare accounts online, apply for a new account and get information about other PNC banking products. If you need help, you can visit a nearby branch, reach out to PNC via Twitter or call customer support seven days a week.
Fees
PNC savings accounts do have fees to be aware of. For example, the Standard Savings account charges a $5 monthly service fee unless you meet certain minimum balance or deposit requirements. You'll pay a $3 surcharge for transactions at non-PNC ATMs in the U.S., Canada, Puerto Rico and the Virgin Islands. Overdraft items are subject to a $36 fee.
Rates
PNC Bank does offer savers interest on deposits so your money could grow here. But compared to the rates that online banks offer, PNC's accounts fall short. You can get slightly higher APYs with Relationship Rates. To qualify for Relationship Rates, you'll need to have another eligible PNC checking account that's linked to your savings account.
Transparency
The PNC Bank website does a good job of offering up the most important information someone would need to know about opening a savings account or other types of accounts. Fee schedules for PNC Bank accounts are available online as well, so you can see what you might pay for savings or checking before you apply. There's also a Learning Center that includes helpful articles on topics like saving, budgeting, and money management.
Flexibility
PNC Bank offers flexibility in how you can open an account. You can complete your application online or go to a branch if you prefer. There are multiple savings options and checking options to choose from, so you can select an account that best fits your needs.
Customer service and support
If you need help with your account or have questions, you can visit a PNC Branch, reach out to PNC support on Twitter or call customer service. For help with personal accounts, the support number is 1-888-PNC-BANK (762-2265). Help is available Monday through Friday from 7:00 a.m. to 10:00 p.m. ET and on Saturday and Sunday from 8:00 a.m. to 5:00 p.m. ET.
Access
You can manage your accounts online and through the PNC Bank mobile app or visit a branch if you need to talk to a teller. Currently, PNC Bank has branch locations in 29 states.
PNC has a decent-sized ATM network numbering 19,000+ machines that you can access fee-free. Remember that if you use another bank's machine, fees may apply. Mobile check deposit is available so you can deposit checks with the snap of a button and you can also get details about your accounts via phone banking.
Pros & Cons of PNC Bank Savings
Before opening any bank account, it's important to consider the pros and cons. To round out this PNC Bank review, here are some of the key takeaways to know.
The biggest drawback of a PNC Bank savings account is the interest rate. The rates are typical of what most traditional banks pay, but they're well below what you could earn at an online bank. If getting the best rate is your primary goal for opening a savings account then you may want to look elsewhere. You may also consider another savings option if you'd rather avoid paying a monthly maintenance fee.
Frequently Asked Questions (FAQs)
What is PNC Bank?
PNC Bank is a traditional bank that's been in business for more than 160 years. More than 12 million people use PNC Bank's personal and small business banking services.
The bank has locations across the Mid-Atlantic, Midwest, Southeast, and Southwest. In addition to consumer banking services, PNC also offers asset management services and corporate and institutional banking.
PNC Bank has $367 billion in assets under management, underscoring its reputation as a trust and legitimate banking operation.
Is PNC a good bank for savings?
PNC could be a good fit if you want to open a savings account at a brick-and-mortar bank and you don't mind the possibility of paying a monthly service fee. PNC Bank savings accounts earn interest, though you may want to compare rates from other banks to see which one offers the best APY.
How much do you need to open a PNC savings account?
If you're opening a PNC savings account online, the minimum deposit is $0. There may be a higher minimum deposit required if you're opening a PNC account at a branch.
Does PNC have a minimum balance?
Depending on the account, you may be required to maintain a minimum balance in order to avoid a monthly service fee. You may also be able to avoid the fee by scheduling an automatic transfer to savings from a linked PNC checking account each month.