BlueVine Business Banking Review 2023: Features & Comparisons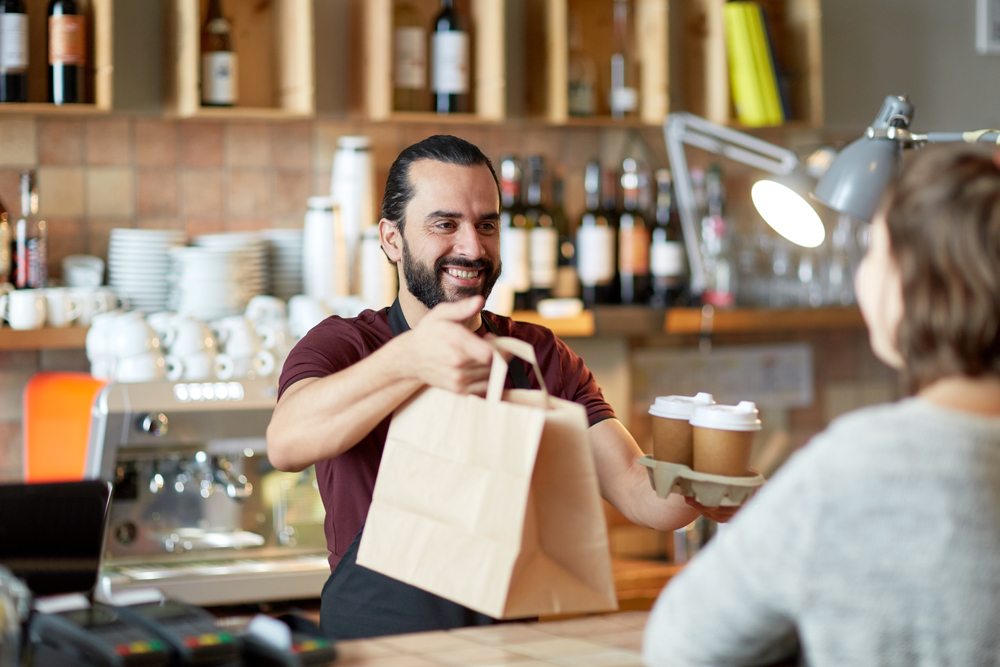 Running a business means you need a steady supply of capital to pay day-to-day expenses and fund expansion plans. If you need a loan or line of credit, BlueVine is one option you might consider.
BlueVine offers business loans as well as business checking to help you keep your business running. If you're looking for a business banking account, here's a closer look at how BlueVine works.
Who Is BlueVine For?
BlueVine could be better suited to some types of business owners than others. You might consider a line of credit, invoice factoring, or business checking with BlueVine if you:
Need a line of credit and have had difficulty qualifying for loans elsewhere.
Are looking for fast loan approval and funding.
Don't mind offering a personal guarantee for a line of credit.
Are interested in leveraging outstanding invoices for invoice factoring.
Want a free business checking account that earns interest on balances.
Don't need access to a physical branch for business banking.
Want a business debit card with access to fee-free ATMs.
BlueVine lines of credit can give you access to a revolving credit line of up to $250,000. You can draw on your credit line as needed and pay the money back with interest. There are no prepayment fees, monthly maintenance fees, or account closure fees for BlueVine lines of credit.
If your business has a high volume of outstanding invoices you could use invoice factoring to get an advance on capital. BlueVine offers factoring lines of up to $5 million with low interest rates and fast approval and funding.
On the banking side, you may prefer BlueVine if you want to avoid steep banking fees. You can also earn a competitive APY on balances, up to $100,000.
Which Banks Have the Best Business Checking?
Finding the bank with the best checking account to meet your needs is as simple as using our search tool. Try it now and find checking accounts tailored to your unique needs.
Top Features of BlueVine
BlueVine is a top business lender. But what gives it an edge over the competition? Here are some of the best features this platform has to offer.
High credit limits
Compared to other business lenders, BlueVine offers generous limits for lines of credit and invoice factoring. So it's possible to borrow larger amounts when you need working capital to cover expenses or fund an expansion project.
Easier qualification
Getting a loan with BlueVine could be attractive if you're run into obstacles getting approved elsewhere. Minimum qualifications for a loan include six months of operating history, a credit score of 600+ and $10,000 in monthly revenue. Applying for a loan won't affect your credit score.
Low rates for invoice factoring
BlueVine offers low weekly rates for invoice factoring so you can calculate how much you'll pay in interest based on how long it takes you to pay back your loan.
Business checking with no fees
BlueVine doesn't charge any monthly fees for business checking. There are no non-sufficient funds (NSF) fees and no minimum deposit requirements. Your account comes with a debit card which you can use to access 37,000+ MoneyPass ATMs with no fees.
Earn interest on business checking balances
Business checking accounts with BlueVine earn a competitive interest rate on balances up to $100,000. The current APY is in line with what you can earn with some of the top high yield savings accounts.
Compare BlueVine to Other Business Banking Options
BlueVine isn't the only option for getting a business line of credit or opening a business checking account. If you're looking for a loan or checking option, here are a couple of other possibilities to consider.
FundBox
FundBox offers fast and flexible lines of credit and term loans up to $150,000. These loans are designed to help owners smooth out cash flow bumps. FundBox doesn't offer any banking options other than loans.
OnDeck
OnDeck offers lines of credit up to $100,000 and term loans up to $250,000 for business owners. You'll need a business bank account to apply for either one, but OnDeck doesn't offer business checking at this time.
Pros and Cons of BlueVine
Finding the right business loan or business checking account to fit your needs matters. If you're considering BlueVine, here are some of the top pros and cons to know.
How to Get Started
To get started with BlueVine you first need to decide which type of account you want to open. If you're interested in a loan, you may want to open a BlueVine business checking account as well.
Having the checking account won't necessarily improve your approval odds but it could make paying on your loan easier if you qualify for funding.
You can apply for an account with BlueVine online. The type of information you'll need to provide can depend on whether you're filling out a loan or business checking application but generally, BlueVine will ask for your:
Name and business name
Address and business address
Phone number
Date of birth
Social Security number or tax ID
Business type
Business revenue
Number of employees
If you're approved for a loan you'll need to tell BlueVine where to send the money. Likewise, you'll need to give BlueVine the bank account number and routing number for an external account you want to link in order to make your initial deposit into a business checking account.
Rating the Features
BlueVine has some interesting features but it's important to take a closer to ensure that they match what you're looking for. Here's a rundown of BlueVine's best features and benefits.
User Experience
The BlueVine website is easy to get around. You can simply toggle back and forth between the various account options in the main menu.
There's also a mobile app available in the Play Store and the App Store, though neither one has stellar ratings. So you may be better off managing your account from your laptop instead.
Fees and Rates
BlueVine doesn't charge a lot of fees for business checking but it's transparent about the ones that it does. It's easy to see at a glance how much you'll pay and how much interest you can earn on deposits.
You can also see the minimum rates and fees associated with BlueVine lines of credit and invoice factoring which makes it easier to compare it to other lenders.
Transparency
It's easy to see the details of BlueVine's checking account and loan options right on the homepage. If there's something you have a question about you can visit the Help Center online, which includes answers to the most frequently asked questions.
If you need help or have a question that can't be answered online, BlueVine support is available via email or by phone.
Flexibility
BlueVine's lines of credit offer flexibility in that you can draw against them as needed. That means you only pay interest on the amount of your credit line that you actually use.
You can't choose your loan due date. Instead, loan payments are deducted from your bank account automatically weekly or monthly. But that means you won't have to worry about missing a payment or paying late.
Customer Support
As mentioned, BlueVine does offer a mobile app but it doesn't have great reviews for usability. If you need to contact customer support you can send a secure message online or call them Monday through Friday at 888-216-9619.
Bottom Line
Business loans can help you get closer to your business goals, or just stay in the black when it comes to cash flow.
BlueVine is one option you might consider if you're looking for flexible financing options or invoice factoring. And a BlueVine checking account could make it easier to keep track of spending and deposits.
If you're interested in what BlueVine has to offer you can take the next steps to open an account today.