Western State Bank Money Market Account Review 2023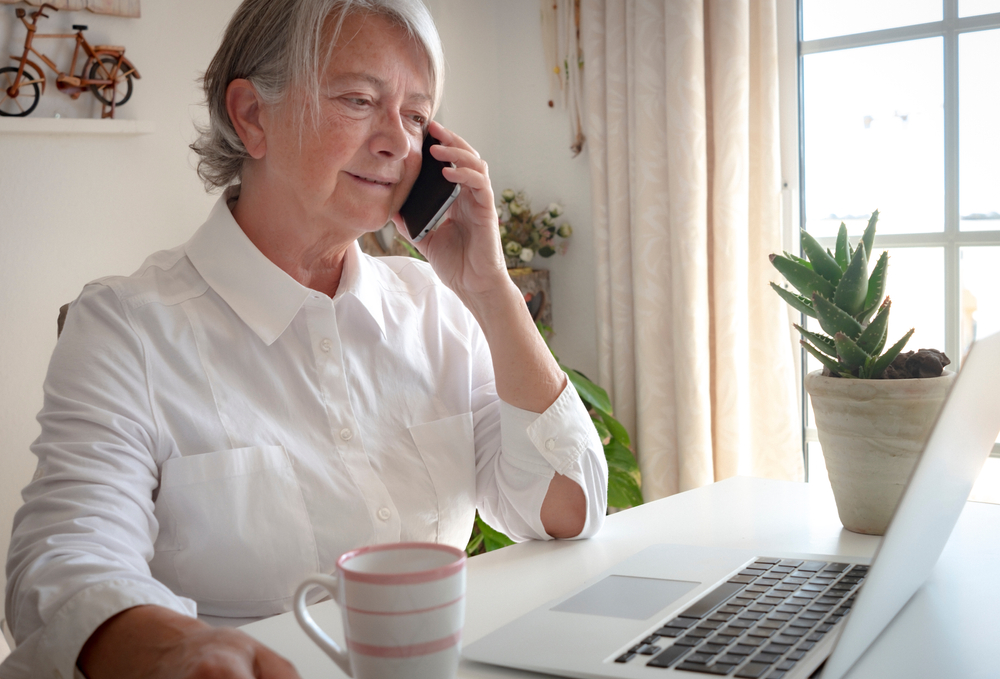 Western State Bank makes opening a high-yield money market account easy. In as little as five minutes, you can complete the online application, and then quickly speak directly to a banker who will ensure you have all you need to get started.
With higher-than-average interest rates and no minimum balance requirement, this could be the money market account you need to make the most of your cash.
Western State Bank Money Market Account At-a-Glance
Compare to Other Money Market Accounts
Comparing money market accounts is a good way to ensure your money is in the right place.
Some points will immediately be deal-breakers for you, such as a high minimum balance or a large opening deposit.
There will be factors that matter more, such as U.S.-based customer service or being able to open an account quickly and easily.
For instance, consider the opening deposit requirement. Western State Bank requires a $5,000 minimum to open the account (though there is no minimum balance required after that).
By contrast, Axos Bank requires only a $1,000 minimum opening balance. First Internet expects users to maintain a $4,000 balance in the account or face a $5 monthly fee.
Sallie Mae Bank is a good option for those who want to put in higher amounts of money to take advantage of tiered interest; however, this means that those who put in smaller amounts don't get as much back on their money.
Western State Bank keeps their earned interest rates the same across the board, putting everyone on a more level playing field.
When choosing the best bank for you, consider what matters most to you. Do you have a great deal of money to pour into the account? Do you want freedom from fees? Do you want to open an account with a lower balance and take your time to see how your money performs before you put more into it?
Look at your financial situation and choose the bank that best fits your needs. Compare MMA rates, fees, minimum balances, and more.
Who Is a Western State Bank Money Market Account For?
If you have more than $5,000 to invest in a money market account and you're okay with handling it all online — with the help of a real banker in North Dakota during normal business hours — Western State Bank might be right for you. It's also great for those who:
Want to earn excellent interest
Need flexibility in how to add funds
Want to their money around the clock through an online site
Don't want to worry about maintaining a minimum balance
Want an account insured by the FDIC
Prefer an account that allows for a very high balance
Top Benefits of the Western State Bank Money Market Account
While there are many features available to you at Western State Bank, these stand out:
Funding
There are five different ways to fund the account: through ACH, wire transfer, check, external transfers from an existing account at Western State Bank, or visiting the bank to handle banking in person.
The bank pays for both sides of a wire transfer and covers the overnight costs of sending a check to the bank for deposit.
Rates
Rates are well above average for the typical money market account.
Those rates are available to anyone of any investment level, from the bare minimum to the maximum of $10 million. Interest is compounded and credited monthly.
Opening
Though this account takes a bit more time to open than one might with a solely online bank, the extra step — verification with a banker at the North Dakota bank — is an extra layer of security that could give you a good feeling about the competent bankers handling your money.
Customer Service
There's never any need to worry that you're getting a representative who works for a call center and knows little about your personal account.
You can call to speak to a banker in North Dakota at any time during normal business hours.
Fees
While there are fees assessed for anything over 10 transactions out of the account each month, there are no fees assessed if you drop below a minimum balance.
How to Get Started
Getting started with an account at Western State Bank is easy and takes less than five minutes online.
You must be a U.S. citizen and at least 18 years old.
Provide your social security number, a government-issued ID, and basic information such as name, address, and phone number.
Provide a recent phone bill that reflects your address for verification purposes.
A banker will call you to confirm your details before the account goes live.
If you have any questions before opening an account, you can call to speak directly to a banker and get the answers you need.
Rating the Features
As you explore the best options for a money market account, it's a good idea to compare the features of each bank to make sure you're getting exactly what you need.
Account Opening
Signing up for the account takes a little more effort than it might with other banks, but that's because Western State Bank is serious about preventing fraud.
After giving the proper information, including a copy of your government-issued ID and phone bill for verification, a banker will call you to verify the details.
After that, you are free to deposit a minimum of $5,000 into your account and begin earning interest immediately.
Account Costs
There is no fee for dropping below a minimum balance. There are other fees, however, such as a fee for more than 10 withdrawals or debits per monthly cycle. These fees can reduce your earnings.
Rates
The rates for this money market account are significantly higher than the average, but variable rates can change quickly.
There is no tiered interest, so those who are earning interest on $100 can earn at the same rate as those who are earning interest on $10,000 or more.
Variety
The money market account through Western State Bank is unique in that its slate of products can be opened and maintained fully online.
Those who want to use other bank services, such as savings accounts or checking accounts, must be local to the bank's area in North Dakota.
Customer Support
Those who need assistance with their account can speak directly to a banker at one of the North Dakota locations during normal banking hours. Email is also available for those who prefer to write out their concerns rather than wait for a phone call. You can access your account online 24/7.
Access
As a money market customer, you'll have online access to your money at any time.
However, the full array of banking products offered by Western State Bank is only available to those in the bank's local area.
There is also a branch in Arizona if you happen to live there.
Pros and Cons of the Western State Bank Money Market Account
Any bank will have advantages and disadvantages. Here's what to expect from Western State Bank.
Frequently Asked Questions (FAQs)
How safe is my money in a money market account?
A money market account is insured by the FDIC for up to $250,000. Anything over that is invested at your own risk. Keep in mind that money market funds are different than money market accounts; a money market fund carries more risk.
Are money market accounts more expensive to maintain than savings or checking?
They might be. Many banks will charge higher fees for money market accounts, as well as higher minimum balances or opening deposits. If the fees worry you, look for a bank that offers no fees.
What is a promotional period?
Many banks will offer a promotional period for their money market accounts or other types of savings and investments. This usually means that they will have a period of no fees or higher interest rates that new account holders can take advantage of. Keep in mind that promotional periods are just that – promotional – and that the higher interest promised will end when the promotional period does.
Bottom Line
If you're looking for a money market account that offers highly competitive interest rates, customer service that connects you with a banker, the potential for using branches (if you live in South Dakota or Arizona), and no minimum balance requirement, Western State Bank might be for you.
The money market account is the only account it offers that is available entirely online, so you can enjoy growing your money while never having to visit a bank to do so.