Increased Digital Banking Should Push More Consumers to Online Banks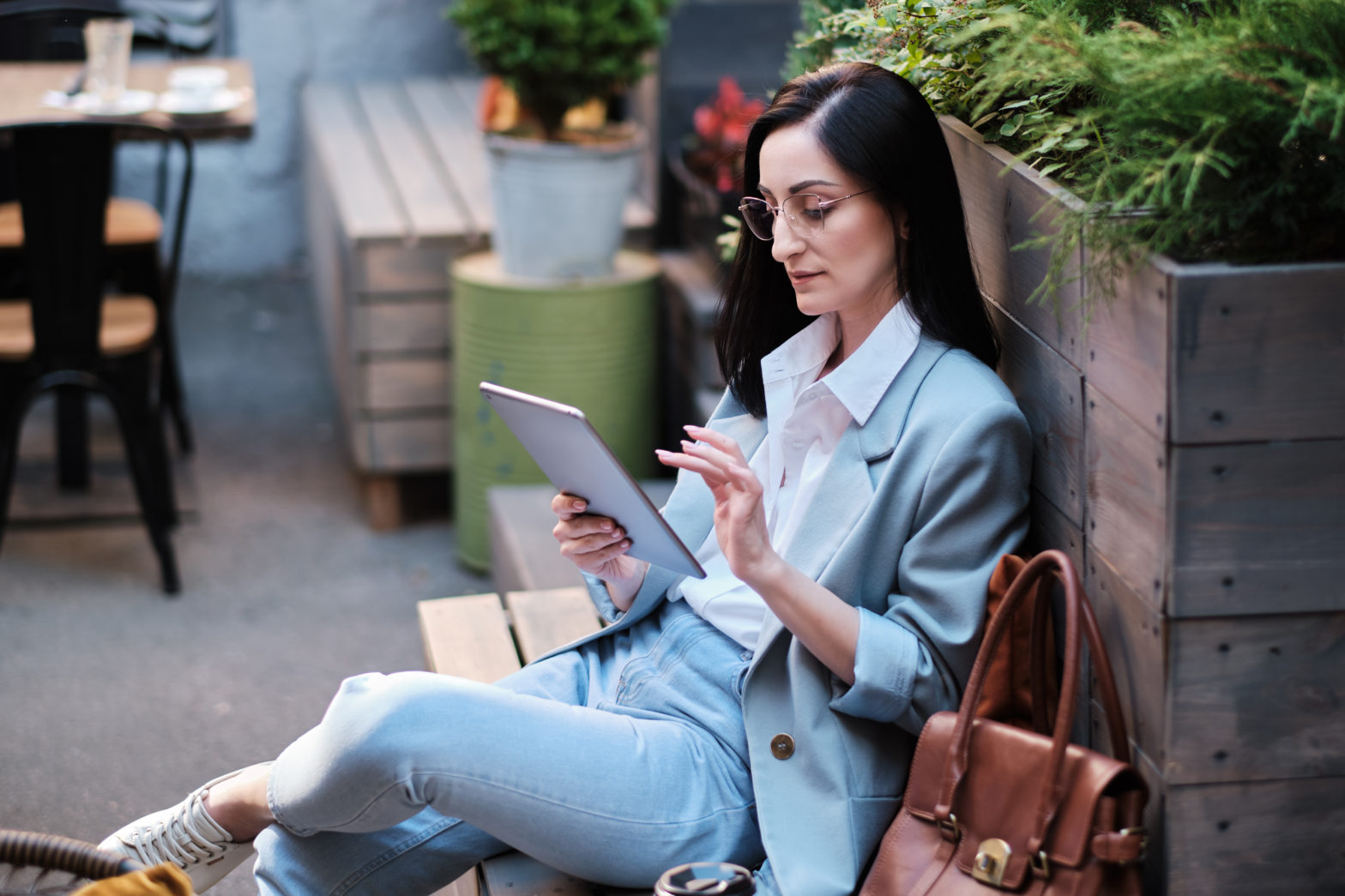 The COVID-19 pandemic drove consumers to embrace digital tools for managing their money as branch access was restricted and customer service wait times became unbearable.
Being forced to adopt digital banking, consumers get to experience the ease and convenience that comes with interacting with their money through a computer, mobile device, or ATM.
With months of money management through these platforms, the shift in banking habits means they should look to online banks to reap the benefits that come in the form of lower fees and better interest rates.
Online Banks vs. Banks With Branches
To understand why online banks are able to provide more attractive accounts than the competition, you don't have to know any complex financial jargon.
Simply, online banks don't have to deal with the hefty costs of running expensive physical locations. They don't pay for, among many other operating expenses:
buying or leasing branch location
staff salaries
utilities
insurance
With the millions of dollars saved every year, online banks can offer products and services with lower (or fewer) fees and higher interest rates on deposits.
Checking accounts
For comparison's sake, a basic checking account from a brick-and-mortar bank may come with a monthly fee ranging from $7 to $15 (criteria may be met to waive this fee).
From a typical online bank, a checking account will have no monthly fee.
Savings accounts, money market accounts, and CDs
When it comes to deposit accounts that pay interest, online banks also stand out due to their higher rates – whether that is a savings account, money market account, or certificate of deposit (CD).
The typical basic savings account from a big-bank savings account will pay an extremely low rate – usually 0.01% APY. That's interest earnings of $1 per $10,000, which is quite insignificant. With such low rates, such a savings account is just a place to keep your money, not to grow your money.
Online banks are able to offer much higher rates – some of the best available nationwide.
Again, for example, CIT Bank's Money Market Account offers an interest rate which is many times higher than the rate on a traditional savings account. Furthermore, the account has no minimum balance requirement or monthly fees.
Essentially, your money is going to be growing much faster with an online bank.
FDIC-Insured Too
For many consumers, there's discomfort with having their money entirely with an online bank. There's a sense of security when you can see the physical building that supposedly houses your cash.
The reality is that bank branches don't hold that much cash and the physical location is the biggest difference.
Online banks are FDIC-insured financial institutions just like the banks with brick-and-mortar locations. Deposits are insured up to $250,000 per account ownership type per depositor per bank.
Accessing Your Money
Online banks know that digital banking tools are the primary ways that customers will manage their money. So, it's not surprising that emphasis is placed on online and mobile banking platforms.
Standard online banking features allow customers to view account details, transfer funds and pay bills.
Some online banks also offer additional features on mobile devices. For example, CIT Bank allows free remote check deposits and the ability to locate nearby ATMs with their mobile banking apps.
For the typical, everyday banking transactions, such digital banking tools get the job done.
Are You Ready for the Switch?
Review your existing banking habits to determine whether an online bank is right for you.
In the past year (even before the pandemic), ask yourself:
How many times have you needed to go to a branch to speak to a banker or teller?
Have you used any financial services available at a branch that cannot be found elsewhere?
More likely than not, you're already conducting your banking digitally and are ready for the change.
Understandably, switching banks can be quite a hassle if you have an account established as the financial hub of your personal finances.
Fortunately, with online checking and savings accounts from online banks such as CIT Bank, you can open them and use them alongside your existing bank accounts without worrying about monthly fees or minimum balance requirements.
Over time, you might realize that you can make the transition entirely to take full advantage of the consumer-friendly fee policies and better interest rates.
*Money Market Annual Percentage Yield (APY) is accurate as of October 23, 2020. Interest Rates for the Money Market Account are variable and may change at any time without prior notice. Fees will reduce earnings.