Axos Bank Reviews: Savings, Money Markets and CD
Our articles, research studies, tools, and reviews maintain strict
editorial integrity;
however, we may be compensated when you click on or are approved for offers from our partners.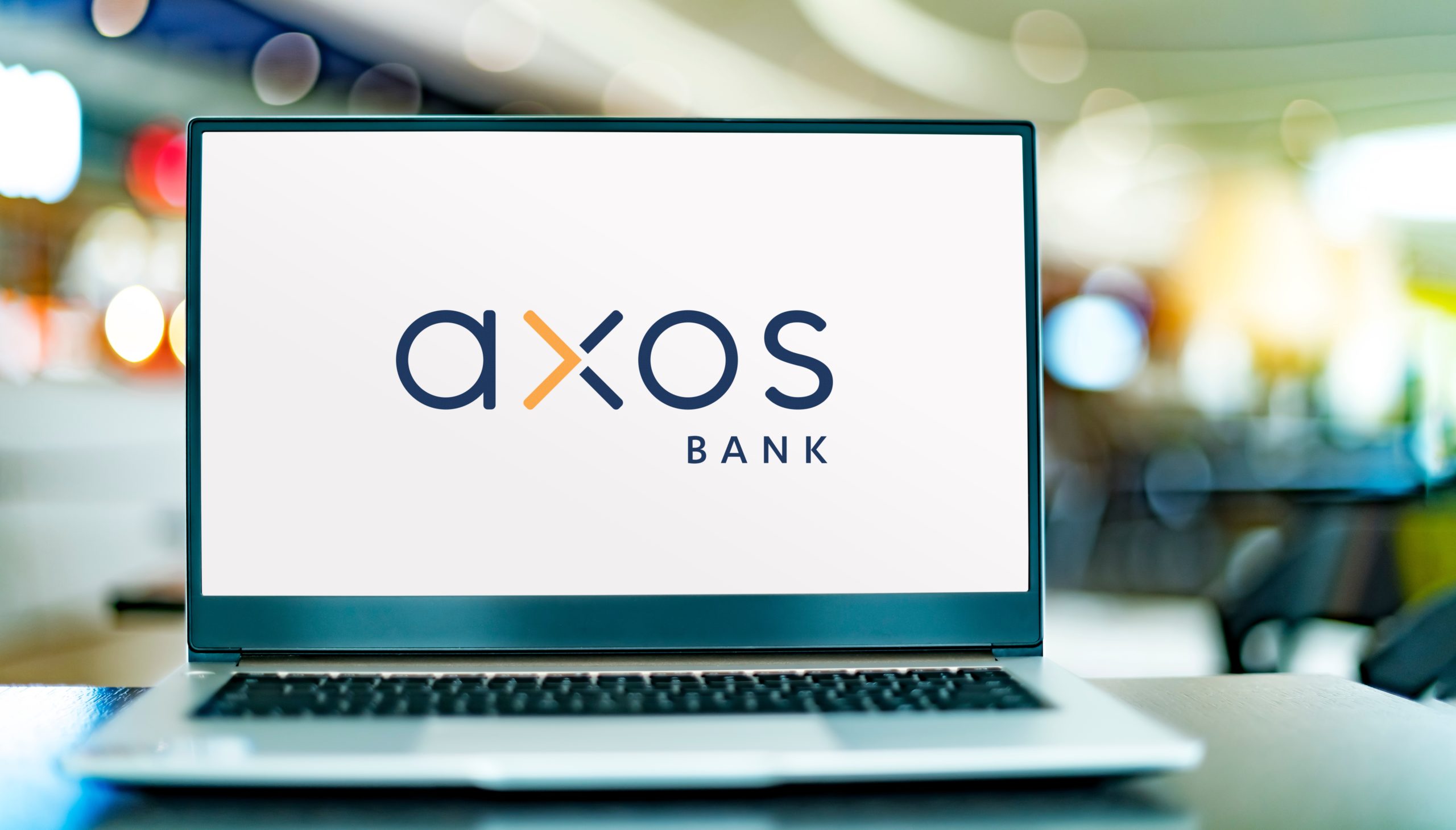 When looking for the right place to save money, you might weigh the pros and cons of an online bank against other banks or credit unions.
Axos Bank is a direct bank offering both personal and business banking products and services, including high yield savings accounts, certificates of deposit and checking accounts. Reading Axos Bank reviews can help you decide if it's the right bank for you.
What is Axos Bank?
Axos is an online bank founded in 2000 by holding company Axos Financial. The bank's headquarters are located in San Diego, California and it has a handful of office locations in California, New York and the midwest. Customers can access Axos Bank nationwide through the company's online-banking and mobile-banking options.
Axos Bank offers high yield savings accounts, high yield money market accounts, certificates of deposit and checking accounts, including rewards checking accounts. The variety of accounts and banking services Axos offers could make it a good choice when saving for short-term or long-term financial goals.
As with regular savings accounts and other deposit accounts at traditional banks, Axos Bank is an FDIC member bank – so its deposits are covered up to the legal limit of $250,000 per depositor, per account type.
Jump To:
Popular Axos Bank Accounts
Axos Bank offers several different account types. Here's a brief look at what you can choose from if you decide to save money with Axos.
How Axos Bank Works
Choosing the right bank means taking a closer look at its features, benefits, products and services. Compared to other banks or credit unions, Axos offers some advantages. Here are some of the most important things to know about how Axos Bank works.
Maintenance fees
An advantage of choosing an online bank is that, quite often, they charge fewer fees than other banks or credit unions. That includes monthly maintenance fees, which can easily be anywhere from $5 to $10 for a regular savings account.
At Axos, you pay no monthly maintenance fees when you open a high-yield savings account or a high-yield money market account. Likewise, you pay no monthly maintenance fees when opening checking accounts with Axos Bank.
Account minimums
At some banks, you may need to meet a minimum deposit requirement to open an account. This is more common at traditional banks or credit unions, but online banks can also have them.
There are minimum deposit requirements to open a savings account, money market account or CD account. You need at least $250 to open an Axos Bank High Yield Savings Account. The minimum deposit for CDs and money market accounts is $1,000.
But there is no minimum balance requirement for the high-yield savings account and money market account. So you won't be penalized if your balance dips below the amount originally needed to open an account.
Can you open multiple accounts?
Yes, you can have more than one bank account with Axos Bank. For example, you might open a rewards checking account and a high-yield savings account – or you may prefer to open a high-yield money market account and one or more CD accounts.
Opening more than one savings account or CD account can help keep funds separate if you have multiple goals you're saving toward. Just keep in mind that you'd have to meet the minimum deposit requirements for each one.
Account access and customer support
Axos Bank offers 24/7 account access through its online and mobile-banking applications.
If you need help with your account, customer service is available via a secure message through online banking. Or you can call Axos at 1-888-502-2967 24 hours a day, 7 days a week, excluding Thanksgiving Day and Christmas Day. Axos also offers virtual assistant chat help through Evo.
If you have checking accounts or money market accounts with Axos, you can access funds by writing checks, making purchases with your debit card or withdrawing cash at an ATM. A free ATM card is available upon request for the high-yield savings account.
Mobile and online banking experience
With online and mobile banking, you can manage your Axos Bank accounts from virtually anywhere. With either one, you can:
Check your balances
Transfer funds between accounts
Schedule bill payments
Set up account alerts
You can also use the Axos mobile app to deposit checks to your accounts using remote deposit capture.
Axos Bank High Yield Savings Account
Opening a high yield savings account could make sense if you want to earn a great rate on money you're setting aside for the short or long term. Axos Bank offers competitive interest rates to savers and its savings account APY ranked in the top 10 of the America's Best Rates Survey. This savings option has no minimum balance requirement or monthly maintenance fees, though you do need $250 to open an account.
Axos Bank Money Market Account
Money market accounts can help you save money while earning interest. And some, like the money market account offered by Axos Bank, come with additional benefits such as:
Check-writing privileges
Debit card access
No minimum balance requirement
You need $1,000 or more to open a high-yield money market account with Axos. In terms of interest rates, Axos rates as one of the best money market accounts overall for savers.
Axos Bank CD Rates
Certificates of deposit (CDs) are another way to save money that you may not need right away. At Axos, you can open CDs with terms ranging from three to 60 months. All CDs require a $1,000 minimum deposit and there are no set-up or maintenance fees.
Interest rates for CDs aren't quite as impressive as they are for the High Yield Savings Account or money market account. Axos Bank didn't fare as well in the America's Best Rates Survey for CD rates. Rates aren't tiered either; you earn the same APY, regardless of your CD balance or term.
Axos Bank Checking Accounts
In addition to savings accounts, money market accounts and CDs, Axos Bank offers five checking accounts to help you manage your money. Options include:
Essential Checking, for people who need a basic account
Rewards Checking, for people who want to earn interest on checking balances
CashBack Checking, which pays cashback on signature transactions
Golden Checking, for seniors aged 55 and up
First Checking, for kids aged 13 to 17
Axos checking accounts have no monthly maintenance fees and they offer reimbursement of third-party ATM fees. Another key highlight is that Axos Bank doesn't charge overdraft fees for its checking accounts.
Axos Bank Personal Loans
Taking out a personal loan is something you might consider if you need to borrow money for a planned or unplanned expense. Axos offers personal loans in amounts ranging from $5,000 to $35,000, with terms of 12 to 60 months.
There's no collateral required to get a personal loan from Axos, and the bank charges no prepayment penalties if you pay your loan off early. Axos offers personal loans for debt consolidation, home repairs and improvements, as well as other large expenses.
Axos Bank Pros & Cons
If you're trying to decide whether to open an account with Axos, it helps to put the pros and cons side by side.
Locations – Branches & ATMs
Axos Bank locations are limited to the company headquarters in San Diego and the other office locations mentioned earlier, which is not unusual since this is an online bank. Customers can, however, access their money at more than 91,000 ATMs without paying Axos any ATM fees. Third-party ATM charges may apply, however.