Axos Invest Review 2023: FAQs & Top Features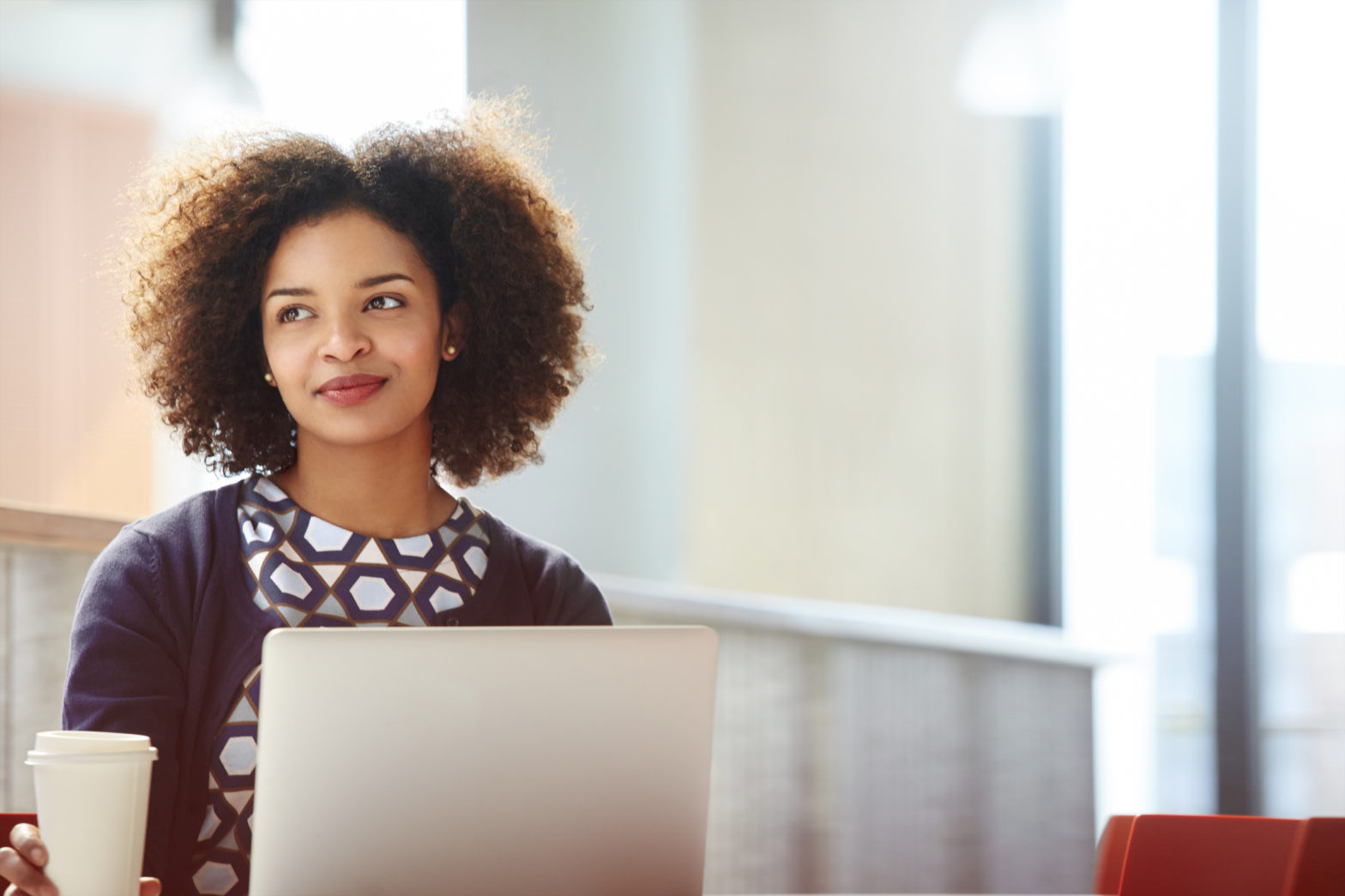 While high-yield savings accounts are good for emergency funds and other cash that needs to remain liquid, even the best accounts don't pay much interest. If you really want your money to grow, it's time to find the right investment platform and start investing.
Axos Invest is part of a new generation of investment options that come with low fees and flexibility. Keep reading for a review of everything you need to know about investing with Axos Invest.
What Is Axos?
You won't find an Axos branch in your neighborhood, and that's because the company was born as a digital bank in 2000. Known as Bank of Internet USA at the time, it was one of the pioneers in online banking.
While the bank began with a single checking account product, it has expanded to become one of the top online banks in the country. It is a publicly traded company with headquarters in San Diego, California.
Its high-yield savings accounts are often lauded as some of the best in the country, and now its investment options are garnering attention too.
Compare Online Financial Advisors
The best advisors and investment platforms make it possible to invest in various financial products, including real estate, cryptocurrency, stocks, and bonds. Shop and compare online brokerages to find the lowest fees and opening balances.
Who Is Axos Invest For?
Axos Invest is designed to meet the needs of both hands-on and hands-off investors. The company offers investment options in the following categories:
Managed accounts
Self-directed trading
IRAs for retirement savings
As a robo-advisor, Axos Invest can keep its fees low while still providing customized investment recommendations. It also provides access to a wide range of securities including individual stocks, ETFs, options, and mutual funds.
Because it offers multiple investment accounts, Axos Invest can be a good choice for a variety of investors. The following are a few reasons people may invest with Axos:
Hands-off passive investing through managed portfolios
No-commission trading in self-directed accounts
Access to tax-advantaged retirement plans
Use of real-time research and market data tools
Easy sign-up process
Opportunity to invest for both short and long-term goals
There are few restrictions on who can open an Axos Invest account. All that's required is for you to be 18 years old, have a permanent U.S. address, and have a Social Security number.
Compare Axos Invest to Other Robo-Advisors
If you're looking for hands-off investing, Axos Invest is just one of many robo-advisors available today. Here's a look at a couple of other popular options.
SoFi Automated Investing
Both Axos Invest and SoFi Automated Investing offer tools to help customers identify goals and quickly set up their accounts. They both also feature automated portfolio rebalancing to ensure your account retains the right mix of funds.
However, the two differ in terms of costs and minimum balance requirements. With Axos, you'll need $500 to open a managed account and pay a 0.24% advisory fee for the account management. At SoFi, the minimum investment amount is $5 and there is no management fee.
Wealthfront
Wealthfront is another firm that offers robo-advisor investing as well as other financial services. Like Axos, it has a $500 minimum required to open an account and its advisory fee is similar at 0.25%.
Both companies make it easy to open a curated portfolio, but Wealthfront offers some options may not be available through Axos Invest. These include socially responsible portfolios and cryptocurrency trusts.
Stash
If you're a first-time investor, Stash was created with you in mind. Its Beginner account features some perks not offered by Axos Invest, such as $1,000 in life insurance and a Stock-Back Card, which is a debit card that rewards users with stocks whenever they make purchases.
Stash Growth accounts offer the same features as the beginner account plus a Smart Portfolio. These portfolios have automated investing and rebalancing features that are similar to what you get with an Axos Invest account.
Curious to see how these and other investment accounts and online brokerages stack up? Compare now.
What Accounts Does Axos Invest Offer?
Within its investment arm, Axos offers three types of accounts: managed accounts, self-directed trading, and individual retirement accounts (IRA). Here's what you can expect from each one.
Managed accounts
For those who prefer a "set it and forget it" approach to investing, Axos Invest can set you up with a managed account. These use robo-advisor technology to automate the process of selecting and managing a portfolio based on your goals.
Axos customers can build as many unique portfolios as they'd like and then allocate a percentage of their money to each one. Managed accounts also come with the following features:
Quick deposits and an auto-deposit scheduler
Tax-loss harvesting
Automatic portfolio rebalancing
IRA automation for those who want to save for retirement within their account
Self-directed trading
If you prefer to choose your own stocks, you can use Axos Invest for self-directed trading. This means you buy and sell securities on your own, with no commissions charged for most transactions. Axos has two account tiers for self-directed trading.
Basic: Basic accounts for self-directed trading are free on Axos Invest. There are no trade fees, but options cost $1.00 per contract. Trades occur during normal New York Stock Exchange hours.
Elite: An Axos Elite account costs $10 a month, but you'll get access to extended trading hours, reduced cost options, margin trading, and real-time market data. Plus, Elite accounts come with access to TipRanks research reports.
Self-directed trading accounts can be opened individually or have joint owners. They can also be used for an IRA.
IRAs
Also known as individual retirement accounts or arrangements, IRAs provide a tax-advantaged way to save for retirement. At Axos Invest, the following IRAs can be opened:
Roth IRA
Traditional IRA
Rollover IRA
IRAs are subject to the same fees as other managed portfolio and self-directed trading accounts. They also have a $40 annual custodial fee, $50 termination fee per plan, and $75 fee per transfer.
Before opening an IRA, be sure you understand how the accounts work. The IRS has restrictions on annual contributions and there may be a tax penalty if you withdraw funds prior to age 59 ½. However, they also come with valuable tax benefits that can make the restrictions worthwhile for long-term investors.
Top Features of Axos Invest
Axos Invest is a top pick for many people and for good reason. Its managed accounts come with the following features that will be appreciated by new and experienced investors alike.
A portfolio built to your specifications
Axos Invest doesn't use a cookie-cutter approach to investing and instead customizes accounts based on your financial goals and time horizon. Investors can choose multiple goals – such as buying a house or building an emergency fund – and divide their deposits among them.
Automatic account rebalancing
It's natural for some funds to do better than others at different times. If left unchecked, that could mean your portfolio becomes unbalanced and doesn't perform as expected in the long run. Axos Invest takes care of this problem by automatically rebalancing accounts to ensure you maintain the right mix of securities.
Tax-loss harvesting
Tax planning can sometimes be overlooked within an overall investment strategy, but Axos Invest incorporates tax-loss harvesting into its managed accounts. This could mean savings on your annual income tax bill.
Quick set-up
Opening a managed account with Axos isn't a long or complicated process. Instead, the company says it takes most people fewer than 10 minutes.
User-friendly interface
Axos Invest accounts can be managed online or via an app. Either way, the company uses charts and graphics to make it easy to monitor your account balance and track progress toward financial goals.
How to Get Started
Opening a managed account on Axos Invest is quick and simple. The company first asks you to review and agree to an electronic consent form before asking for your personal information. You should be prepared to provide the following:
Name
Date of birth
Email address
Phone number
Social Security number
Axos notes that if you have restricted creditor access to your credit report, you will need to contact the credit bureaus and unfreeze your account prior to applying for Axos Invest.
Once you have entered your personal information, the company will walk you through a series of questions designed to learn your financial goals and risk tolerance. Based on your answers, Axos Invest will select a portfolio for you although you can make adjustments.
This initial process should take less than 10 minutes to complete. However, you will also need to link a bank account to fund your investments, and this may take between 1-3 days to finalize. Once your initial deposit has been made, it could take Axos Invest another day to build your portfolio.
Rating the Features
Before you invest your hard-earned money into a robo-advisor, you'll want to know how the experience rates. Here's a review of Axos Invest features.
User experience
Axos Invest gets high marks for ease of use. The sign-up process is quick and simple, and the site's interface makes it easy to track progress and see how your money is growing.
One drawback, however, is that there is no option to connect with a human advisor. Some robo-advisors will include a consultation with a financial planner either as a complementary or paid feature, but that isn't an option here.
Fees and rates
You'll find Axos Invest fees to be competitive with similar companies and far less than what you'd pay for a full-service financial advisor. The company charges an advisory fee for managed accounts. If your balance falls below $500, your fee will be $1 per month. Fees are auto-deducted from account balances.
If you have a basic self-directed trading account, there are no fees unless you are purchasing options, which cost $1 per contract. Elite self-directed accounts charge $10 a month and come with additional features and research tools.
Transparency
It's not hard to find information on the Axos Invest website. It has a comprehensive FAQs section for both managed accounts and self-directed trading. These include sections that cover opening an account, pricing, using your account, and more.
Flexibility
Flexibility is another strong point for Axos Invest. It offers multiple accounts and features to meet the needs of diverse people. Whether you want to make your own trades or invest passively, Axos has you covered.
As mentioned under user experience, there is no option to connect with a live financial representative though. This may be one area in which Axos Invest could improve in terms of offering customers a flexible investment platform.
Customer support
While Axos offers multiple account options, customer support is more limited. If you have a problem with your account, you can log in and send a secure message through the Axos app or website. If you are not a member, there is a support email address for inquiries. However, there doesn't seem to be an option to call or chat online with a customer service representative.
Pros and Cons of Axos Invest
It goes without saying that no investment platform is perfect, but Axos Invest has a lot going for it. Here are some of the reasons why we like Axos Invest:
Ability to create multiple goals within a managed account and allocate funds to each.
Fee-free trading for self-directed trading accounts.
Opportunity to invest in an IRA with either account.
Easy sign-up process and simple account management.
Value-added features in managed accounts such as tax-loss harvesting and automatic portfolio rebalancing.
Banked by a company with a long history in digital banking.
However, we do see some areas in which Axos Invest seems to fall short:
$500 minimum to open a managed account.
No ability to consult with a live financial advisor.
Limited customer service options.
Frequently Asked Questions (FAQs)
Is Axos Invest free?
It depends on which account you chose.
If you open a self-directed trading account, you won't pay any fees except when trading for options. If you open a managed account, Axos will charge a percentage of the account balance as a custodial charge. For balances less than $500, the fee is $1 per month.
Is Axos Bank legit?
Yes, it has been in existence since 2000 and was one of the nation's first online banks. It is also a publicly traded company, and its shares are traded on the stock market using the symbol AX.
What is a robo-advisor?
A robo-advisor relies on algorithms to make portfolio recommendations. By using technology, these companies can provide their services at a cost that is far less than that charged for investment advice from a human financial planner.
Bottom Line
Axos Invest offers simple and low-cost options that work for both hands-on and hands-off investors. What's more, Axos has a long history as a digital financial institution so you know your money is in good hands.
Don't let your money languish in a savings account. Learn about how you may be able to earn more with Axos Invest today.