Pacific Western Bank Money Market Account Review 2023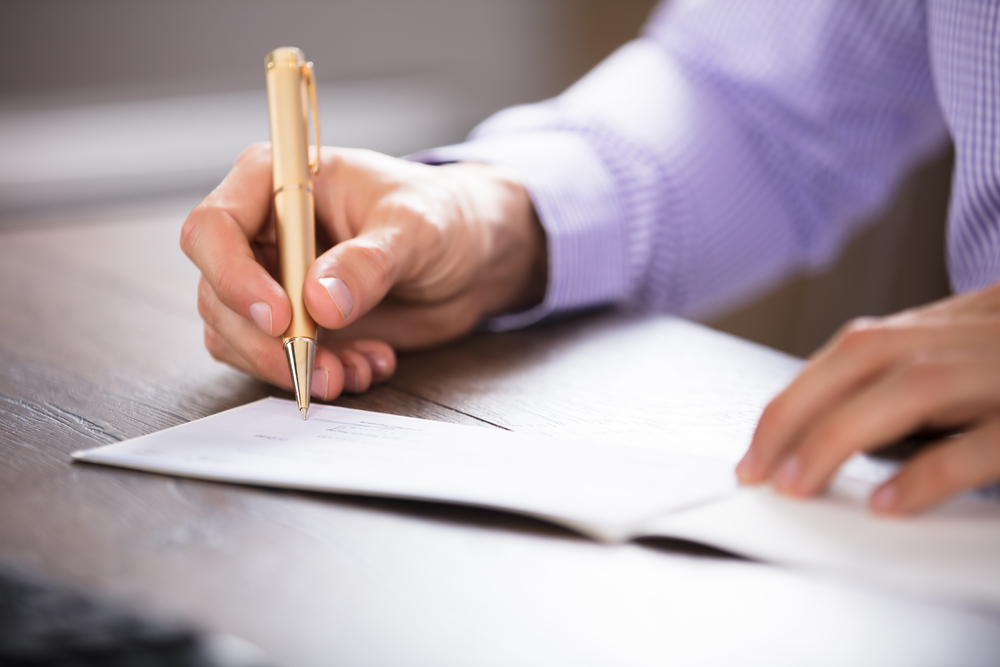 Money market accounts can combine the interest-earning potential of a savings account with the spending capabilities of a checking account.
Pacific Western Bank offers personal and business money market accounts to help savers grow their money while maintaining convenient access.
Although the bank is located in California, these accounts are available nationwide through a partnership with Raisin. If you're looking for a new money market option, keep reading to learn how Pacific Western compares.
Pacific Western Bank Money Market Account at a Glance
When considering a money market account, it helps to know what makes one bank stand out compared to another. Here are some essential aspects to know about banking with Pacific Western.
Overall Impression
Pacific Western could be a good fit for savers who don't mind banking online and want to earn a generous annual percentage yield on deposits.
Suppose you're looking specifically for a personal money market account. In that case, it's one of the best options available regarding both the APY and the fees you'll pay, assuming you're setting up your account through Raisin.
Pacific Western partners with the Raisin platform to offer the best rates to savers nationwide.
Pros & Cons of Pacific Western Bank Money Market Account
When considering a new bank account, looking at what is good and bad about it is essential. While there are some things to like about Pacific Western, there are some potential downsides to keep in mind.
Where to Find the Best Money Market Accounts
Finding the bank with the best money market account to meet your goals is as easy as using our money market explore tool. With rates so high, now is the perfect time to find the best money market account for you.
How Pacific Western's MMA Compares to Others
Plenty of banks offer money market accounts, and it can be helpful to shop around and see what else is out there.
To make your comparison easier, we've rounded up a few other money market accounts you might want to consider.
Quontic Money Market Account
Quontic is a national digital bank that offers loans, CD accounts, savings accounts, and money market accounts. The APY is competitive, though it might be lower than what you can get with Pacific Western.
You'll need at least $100 to open this account, and you get the benefit of a debit card for convenient access.
You can use your card to withdraw money up to six times a month without paying a fee.
Quontic also features a robust mobile app that can make managing your account easier.
First Internet Bank Money Market
First Internet Bank is an FDIC-insured bank offering savings accounts, money market accounts, checking accounts, CDs, and IRAs.
Money market account rates are competitive, and you can easily open an account online with a $100 minimum deposit.
Deposits are FDIC-insured, and thanks to a tiered rate structure, keeping more money in your account can help you unlock higher rates.
At a minimum, you'll want to maintain at least a $4,000 balance in your money market account to avoid a monthly maintenance fee.
CIT Bank Money Market
CIT Bank consistently ranks as one of the best online banks for savers who want to open money market accounts, high-yield savings accounts, or CDs.
This account requires a $100 minimum to open, and no monthly maintenance fees exist.
However, considering what Pacific Western offers, you may not be able to match CIT's rate with that. It's still worth it to compare.
CIT Bank is FDIC-insured, so your savings balances are protected up to the maximum coverage limits.
UFB Direct Preferred Money Market Account
UFB Direct offers a high-yield money market account with an APY that's among the best of any online bank.
That's a plus if you're hoping to earn a great rate, but there are a few things to know.
For one, you'll need to deposit at least $5,000 to open a money market account with UFB Direct, which may not be ideal if you're just getting started with savings.
You'll also need to maintain a $5,000 minimum balance to avoid a $10 monthly maintenance fee.
How Pacific Western Bank's Money Market Account Works
Pacific Western's money market account is designed to help you earn interest on balances.
When you open an account, you can do so online (for business accounts), at a branch (for personal accounts), or through Raisin.
Raisin is a marketplace that partners with banks to offer higher rates to savers while charging fewer fees.
If you decide to open your account through Raisin, you'll need $1 to get started, and you can complete the application online in minutes.
Once your account is open, you'll continue managing it through the Raisin website, not the Pacific Western one.
Who Is Pacific Western Bank's Money Market Account For?
You might consider opening a money market account with Pacific Western if you're interested in getting a generous rate but don't have a lot of money to start saving.
The $1 minimum deposit you'll need to open your account through Raisin makes it convenient and accessible, though you will need to be comfortable managing your savings online.
If you'd prefer branch banking access but don't live near a Pacific Western location, this money market account may not work well for you.
Rating the Features
Our Pacific Western Bank money market review is complete with an in-depth breakdown of the benefits and features.
Here's what you can expect if you decide to open a money market account here.
User Experience
Pacific Western Bank makes it easy to open business accounts online or personal accounts if you're setting them up through Raisin.
The bank's website is easy enough to navigate. However, a limited amount of detailed information is available for things like money market interest rates or the fees you might pay.
If you're opening your account through the Raisin platform, the process takes just a few minutes, and you can easily see at a glance what rate you'll earn and the fees you'll pay.
Fees
As mentioned, Pacific Western Bank offers limited transparency about its fees.
There is no monthly maintenance fee if you're opening a personal money market account through Raisin.
There are no fees of any kind. That could make it an attractive option if you're tired of handing money back to the bank just to have an account.
Rates
Pacific Western advertises its online CD rates, which are competitive by any banking standards.
Discerning the rates for money market accounts or savings accounts opened directly through the bank is more challenging.
For money market accounts opened through Raisin, the rate is solid. It's one of the highest money market APYs offered by any bank, traditional or online.
Minimum Deposit
Minimum deposit requirements can put some bank accounts out of reach if you have a limited amount of money to start with.
One good thing about opening a Pacific Western money market account through Raisin is that you only need $1 to make your initial deposit.
Meanwhile, you might need $500, $1,000, or even $5,000 at other banks to open a money market account.
Tools, Extras
As mentioned, the Pacific Western website is easy to navigate, with individual pages for different banking products and services.
Both online and mobile banking are available so you can manage your money on the go.
The bulk of the bank's products appear to be geared toward business owners, so there aren't a lot of tools like savings calculators or budget calculators.
But if you run a business, Pacific Western offers several tools and services to help you stay on top of cash flow and money management.
Customer Support
You might need customer support from time to time, and it's helpful to know when and how you can access it.
A quick check of the Pacific Western website turns up an online contact form you can use to contact customer service, but no phone number. There isn't a live chat function, either.
Of course, if you need in-person help, you can also visit a Pacific Western branch location.
Access
As mentioned, Pacific Western offers both online and mobile banking access. If you're opening your account through Raisin, then you'll access it through the Raisin platform instead of the Pacific Western app.
The bank has more than 90 branch and ATM locations, which are all located in California. So even though accounts are offered nationwide, in-person banking is not.
Safety and Security
Pacific Western takes customer safety and security seriously, including using several measures to encrypt your information.
Remember that the measures Pacific Western uses may differ from those used by Raisin to secure customer information.
How to Get Started
If you'd like to open a money market account with Pacific Western, you'll first need to decide if you want to open a personal or business account.
Business accounts can be opened online, while personal accounts must be opened at a branch unless you set up your account through Raisin.
In that case, you'll need to visit the Raisin website and locate the Pacific Western money market page.
You can then submit an online application and link a bank account to make your initial deposit.
You'll need to share some personal information, including your:
Name
Mailing address and phone number
Email address
Social Security number
Date of birth
You must also share your routing and account numbers to link an external bank account to Raisin. Once you've done that, you can make your initial deposit of $1 or more.
Frequently Asked Questions (FAQs)
What's the difference between a money market account vs. savings account?
Both money market accounts and savings accounts can pay interest on balances, but the difference lies in how you can access your money. A savings account typically doesn't come with a debit card, ATM card, or paper checks. However, banks can offer those things with a money market account so that you can conveniently access your money when needed.
Which bank offers the best money market account rates?
Money market account rates can change from one day to the next, making it difficult to pinpoint just one bank that tops all others. Generally, online banks offer higher money market account rates than traditional banks. Because online banks tend to have lower overhead costs, they can often afford to pass those savings on to their customers through higher APYs and lower fees.
Do money market accounts allow unlimited withdrawals?
The answer depends on the bank, but in most cases, withdrawals from a money market account are not unlimited. Instead, you might be able to make up to six withdrawals per month before your bank charges a fee. In some cases, continuing to make excessive withdrawals from a money market or savings account could lead the bank to close your account or convert it to a checking account.Do money market accounts allow unlimited withdrawals?