7 Tips for Managing Alzheimer's Costs
Our articles, research studies, tools, and reviews maintain strict
editorial integrity;
however, we may be compensated when you click on or are approved for offers from our partners.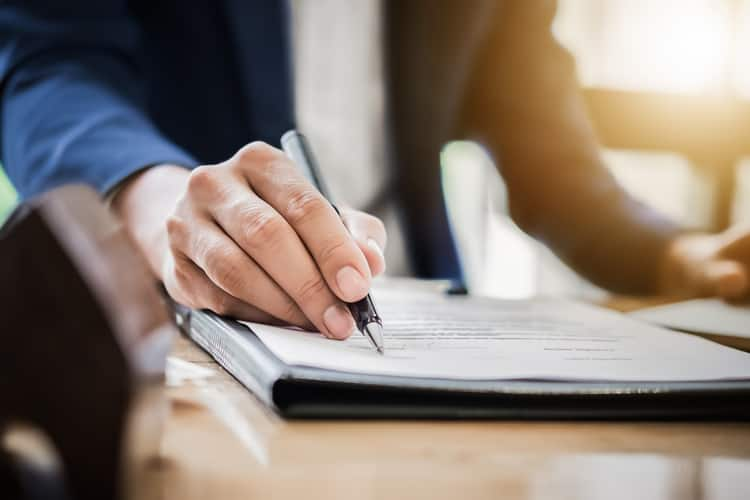 Today one in three seniors dies with Alzheimer's disease or another form of dementia, according to the Alzheimer's Association. Yet Alzheimer's — which can last anywhere from two years to two decades — is rarely at the center of most discussions on retirement finances.
How can you help a stricken loved one cope financially with this chronic and often long-term disease? Here are seven tips that can help ease the process.
1. Avoid denial

With Alzheimer's disease, patients and their families can face a long, difficult journey as the disease progresses. Mary Barnes, executive director of Alzheimer's Community Care in West Palm Beach, Florida, says that acceptance of the disease is a crucial first step to dealing with it.
"(Alzheimer's) disease can last two to 20 years, with the average being 10," says Barnes. "It is so important for family to reach out and learn what the resources are and not be in denial."
2. Tap local resources
Reaching out to local support groups, senior resource hotlines and the Alzheimer's Association can help you find the best care for a loved one.
Alzheimer's Community Care runs nine dementia-specific day centers in South Florida. Family nurse consultants are available to counsel families, and social workers visit the families of every Alzheimer's patient enrolled in the day centers. Scholarships are available to Alzheimer's patients of limited means.
"It's an ongoing process because we not only have to go with the progression of the disease with the patient, we have to worry about what's going on with the caregiver," Barnes says.
There are many care and financial decisions to make for an Alzheimer's patient as the disease progresses, but qualified professionals can help guide patients and their families through these difficult choices.
3. Plan ahead
Don't wait to create a financial plan for caring for a loved one with Alzheimer's disease. Because of the potential length of the disease, it's important to minimize expenses from the beginning to limit the disease's overall cost.
"One of the best tips is don't wait until something happens," advises Mari Adam, a financial planner based in Boca Raton, Florida. "We urge people to plan ahead and think ahead. First, what can (Alzheimer's sufferers) still do? What are they having difficulty doing that they shouldn't be doing?"
Planning for future needs in the early stages of the disease can help prevent financial shortfalls down the road.
4. Check for spending irregularities
Review an Alzheimer patient's recent financial records carefully. These documents can reveal errors or signs of fraud that have previously gone undetected.
"Is someone paying for magazine subscriptions 10 times? Did they pay homeowner's insurance twice? (Alzheimer's sufferers) can be very vulnerable to fraud," Adam says.
"You want to pull together a list of what they own, what they pay," she continues. "Step into their shoes. Take a close look at monthly income and expenses. Add them up and see what needs to be paid. Make sure all the bills are legitimate."
5. Carefully compare care options

"You want to think strategically of where (an Alzheimer's sufferer) can receive care. Because (all options) all have different price tags," Adam says. "The most common mistake is not thinking ahead. What is Plan B and Plan C?"
Adams recommends consulting a geriatric care manager for advice on care and living options in your area.
"If someone doesn't have any money at all, it's figuring out how to pay for it. Do they have VA benefits? Do you have to go on Medicaid right away?" she says.
While home care may seem like an attractive option, it's not always a viable choice, says Adam.
"Don't assume home care is the best option. It's not always the best and it's often financially difficult," she says.
6. Get family members involved
Whenever possible, involve family members in the care-giving decisions for an Alzheimer's patient.
Skip Fleming, a financial planner at Lodestar Financial Planning in Colorado Springs, Colorado, drafted several care plans for his mother-in-law, who recently passed away from Alzheimer's disease, by having many discussions with her and her adult children.
"We were fortunate in that all family members cooperated in drafting each of the care plans and were able to reach a consensus before her faculties started to diminish," Fleming explains. "Up until a year ago, she was an active participant in most of the decision-making, (including) interviewing the caregiver we hired to assist during the daytime."
7. Be prepared to change your care plans
Caring for a loved one with Alzheimer's disease is a challenging and time-intensive job. Be sure to give family caregivers a break when needed and be willing to change care options if a family member feels overburdened.
"You have to be careful not to burn out. When you do that care-giving, you have to put yourself first," Adam advises. "You can wear yourself down. You have to step back."
You might also like:
The best savings account rates: What savers should know