Charles Schwab Financial Advisor Services Review 2023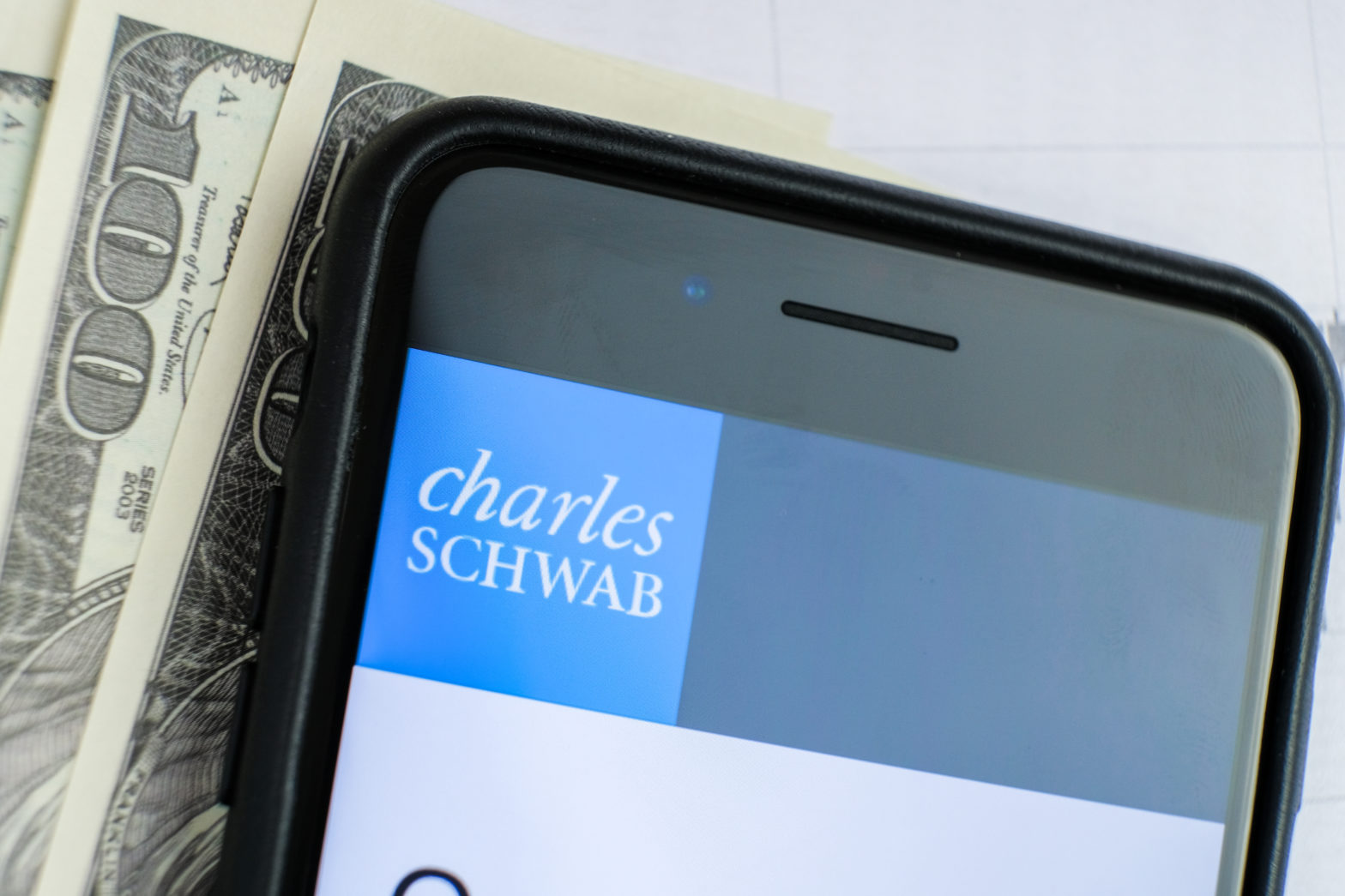 The best online brokerages offer extensive account services including portfolio management, planning, and investor education. Clients should expect tight account security, low fees, and responsive customer service departments. This 2021 review details the pros, cons, costs, and services of Charles Schwab.
Charles Schwab: Best For
Full-service discount brokerage Charles Schwab is a powerful player among online brokers. It does many things exceptionally well.
Beginners can open accounts with no minimum balance and zero fees. Everyone can take advantage of the company's commission-free stock, options, and ETF trades. Schwab also offers top-notch research capabilities, a comprehensive set of investing and financial management tools, robo-advisory services, personal portfolio management, and a choice of trading platforms. Charles Schwab is great for:
Beginners
Active traders
People who want no-minimum index funds
Investors who want premium-quality research
Charles Schwab offers a wide range of products and services at varying price points. Whether you're a beginner with a small portfolio or an established player with $500,000 or more, Schwab has you covered.
Charles Schwab at a Glance
| | Charles Schwab |
| --- | --- |
| Minimum balance needed to access advisory services: | $5,000 for Intelligent Portfolios® Services. |
| Cost per stock trade:$0 | $0 |
| Cost per options trade: | $.65 per contract (100 shares) |
| Promotions: | Referral bonuses of up to $500. If a friend with Schwab refers you and you open an account, you get a deposit into your account. |
| The number of commission-free mutual funds or ETFs: | Over 4,000 funds are commission-free. Over 500 have expense ratios of .5% or lower. All ETFs are commission-free. |
Is Charles Schwab Personal Advisor Services Right for You?
Charles Schwab offers a completely free trading platform and zero-fee banking. DIY investors can access the brokerage's comprehensive research and trade commission-free. But Schwab also offers a full range of services at various price points. One singular benefit is 24/7 access to investment advisors.
Schwab Intelligent Portfolios® is a free, professionally managed, fully automated investment service (robo advisor) requiring a minimum balance of $5,000. After you complete a questionnaire, the program designs a portfolio incorporating your goals, timeline, and risk tolerance. It rebalances daily when necessary to keep you on track. Tax-loss harvesting is available on accounts with a minimum balance of $50,000.
Schwab also offers premium advisory services for clients who want one-on-one guidance from a Certified Financial Planner (CFP).
Charles Schwab
Pros
Cons
No fee trading
$5,000 minimum for advisory services
No minimum account balance
No cryptocurrency trading
24/7 access to professional help
Exceptional research capabiiities
Charles Schwab recently completed its purchase of TD Ameritrade. TD Ameritrade does process cryptocurrency trades, so this may be made available to Schwab clients in the future.
Financial Planning Services at Charles Schwab Personal Advisor Services
Financial planning services at Charles Schwab start with a free robo advisor that allocates your portfolio according to your risk tolerance, timeline, and goals. You can apply this service to brokerage, retirement, custodial accounts, and more.
Those with at least $25,000 invested can upgrade to a premium service for a fee. You get unlimited access to a Certified Financial Planner (CFP) and can schedule phone or video appointments online. The premium service also allows you to customize your portfolio and includes a suite of interactive tools to let you test-drive various scenarios.
Other options are available for investors with account minimums of $100,000, $250,000, and $500,000.
How Charles Schwab Personal Advisor Services Invests Your Money
Your Intelligent Portfolios® account may be diversified with up to 20 individual ETFs. These include stocks and fixed-income investments.
But Schwab also includes investment vehicles most robo advisors don't offer. These include real estate investment trusts (REITs), precious metals, bank loans, high-dividend stocks, commodities, and Master Limited Partnerships (MLPs).
The stock portion of your portfolio may include:
Large U.S. company stock
Small U.S. company stock
Developed large company international stock
Developed small company international stock
International emerging markets
Schwab Intelligent Portfolios' fixed-income allocation includes the following general categories:
U.S. Treasuries, investment-grade corporate bonds, securitized bonds, inflation-protected bonds, and corporate high yield
International developed corporate bonds, emerging markets bonds
Investment-grade municipal bonds and California municipal bonds (for California residents)
Preferred stock shares
Bank loans
Anywhere from 6% – 30% of your investments will be in cash earning zero interest. Studies have shown that keeping 10% to 20% of a portfolio in cash provides the maximum return for a given amount of risk. However, if you have a sufficient cash cushion in other accounts, this allocation might not be in your best interest. You might need to reduce the amount of cash you keep elsewhere to maximize your returns overall.
Getting Started with Charles Schwab Personal Advisor Services
Charles Schwab is very speedy and efficient at getting new clients on board. To open a new account, navigate to the home page (Schwab.com) and click the "Open an Account" button in the upper right corner.
Choose a Schwab account type.
Add your personal information, like Social Security Number, residency, and employment status.
Set your desired account features, like adding margin or options trading.
Acknowledge the terms and conditions.
Verify your identity by uploading an ID or driver's license.
Once you've opened an account (which takes just a few minutes), Schwab verifies your information and you'll probably be able to trade the next day.
When you've transferred money to your account, it's easy to get started with Charles Schwab's Intelligent Portfolios®. Once you click "Get Started," you'll answer a series of 14 questions covering your investment amount, goals, time frame, and risk tolerance. The program automatically builds a portfolio from over 80 variations of cash, commodities, fixed income, and stock allocations.
You can apply this service to many types of accounts including brokerage and retirement. You can choose to self-direct some of your investments while letting Intelligent Portfolios® manage others.
Fees at Charles Schwab Personal Advisor Services
Fees at Charles Schwab start at zero. Intelligent Portfolios® with a minimum balance of $5,000 cost nothing to start and nothing to maintain. Those with at least $25,000 who want premium service pay a one-time planning fee of $300 and a monthly fee of $30. Here's a partial schedule of common fees with Charles Schwab:
Stock and ETF trades: $0 online, $25 broker-assisted
Options trading: $0 commission, $.65 transaction fee per contract, add $25 if broker-assisted
Schwab One Source mutual fund trades: $0 commission, $25 for broker-assisted
Other mutual funds: Up to $49.95 per purchase plus $25 if broker-assisted (no fee to sell)
Futures and futures options: $1.50 transaction fee per contract
Treasuries, preferred stocks and REITs: $0 online, $25 for broker-assisted
Bonds: $1 per with a $10 minimum and $250 maximum
Margin loans: Interest rates at 6.575% to 8.375%
Schwab Brokerage, Trading Services, IRA, and High Yield Investor Checking accounts have no opening fees, no minimum balances, and no maintenance fees.
Mobile Trading at Charles Schwab
Many traders prefer mobile apps to trading at their desks. Charles Schwab's mobile trading platform has a simple interface and offers just about everything an active trader needs to trade away from home – with the conspicuous exception of alerts and quotes.
You can't set a stock price alert in the mobile app, and you have to manually refresh the screen to get real-time pricing. However, tools like Idea Hub for options traders and Schwab Assistant let you use voice commands to check quotes, get news or speak to a representative.
Charles Schwab Research Tools
One thing that really sets Charles Schwab apart is the research it makes available to clients.
Schwab's in-house market commentary in the Schwab Insights portal is interesting and useful. Schwab goes far beyond recycling third-party data. Schwab's proprietary stock ratings are located throughout the platform.
Schwab also offers Morningstar and other third-party ratings, reports and in-depth screening for mutual funds and ETFs. With its Beta Research tool, you can research stocks, ETFs, and mutual funds at the same time.
Compare Other Advisors Online
Robo investment offers vary widely among online brokerages, and it's important to find the right combination of fees and services for you. The best online broker for you depends on what type of investor you are:
Very active trader desiring low commissions
Small investor looking for affordable fees and good advice
Serious investor desiring abundant research resources
Margin investor comfortable with risk
Mobile investor wanting easy trades from multiple platforms
At MoneyRates, it's easy to find the best online brokerage and to compare and shop for brokers.
FAQs
Charles Schwab's advisory services are suitable for beginners, small investors, active traders, buy-and-hold investors, and high-net-worth investors. It is a full-service discount brokerage offering free robo-advisor portfolio management with a $5,000 balance.
All investors can take advantage of free online trades and accounts with no opening or maintenance fees and no minimum balances.
Charles Schwab also offers dedicated financial advisors and premium management services at various price points for investors with minimum balances ranging between $25,000 and $500,000.
Schwab is particularly suited for investors who like to do their own research, active traders and beginners. The company has about $3 trillion under management, and its size allows it to scale up services while keeping costs down.
Schwab's robo-advisor service, Intelligent Portfolios®, allocates your portfolio depending on your answers to a series of questions about your goals and tolerance for risk. The program rebalances your account as often as once a day.
You can also upgrade to a premium management service that combines robo-investing with unlimited advice from a Certified Financial Planner. This allows you to customize your portfolio with the help of a human professional.
Here is an in-depth description of the process according to Schwab's advertiser disclosure:
"Clients will receive a diversified portfolio composed of exchange-traded funds (ETFs), as well as an FDIC-insured cash allocation (the "Cash Allocation") that is based on the client's stated investment objectives and risk tolerance. The portfolio of ETFs includes up to 20 asset classes across stocks, fixed income, real estate, and commodities.
"The Program is designed to monitor a client's portfolio daily and will also automatically rebalance as needed to keep a client's portfolio consistent with their selected risk profile unless such rebalancing may not be in the best interest of the client.
"Clients use a web or mobile application to determine whether the Program is appropriate for them and, if so, are asked a series of questions that the Algorithm uses to determine their investment risk profile, receive a recommended portfolio, and select an investment strategy. Clients complete their investment profile online and are asked to carefully consider whether their participation in the Program is appropriate for their investment needs and goals prior to enrollment.
"Clients can change their investment strategy by going online and completing a new web- or mobile-based investment profile. Clients should periodically review their existing investment risk profile and update it when their goals, risk tolerance or other aspects of their financial situation change."
Charles Schwab offers a variety of free and paid services. It derives income from banking, management, and brokerage fees. The company also earns a small percentage from its proprietary funds (although Schwab's expense ratios for its funds are among the lowest in the business).
Schwab also earns money by investing deposits from its banking customers. It sometimes adds a markup on purchases or a markdown on sales. And broker-assisted trades come with a $25 price tag. Charles Schwab also earns money from its margin loans.
Charles Schwab is a full-service brokerage. It offers banking, retirement, brokerage, custodial, education, and estate planning accounts. Fractional shares ("Stock Slices") are offered to investors who wish to purchase less than one share or who want to dollar cost average, buying the same dollar amount of one or more stocks at regular intervals. Available investments include:
Mutual funds
Exchange-traded funds (ETFs)
Money market funds
Stocks
Bonds and fixed-income products
Options
Futures
Margin loans
Annuities
Insurance
Charles Schwab provides as much or as little advice as you want, and the account-opening processes very user-friendly. The accounts are free to open and have no maintenance fees so you can try them risk-free.