Things to Pay for By Changing Your Bank
Our articles, research studies, tools, and reviews maintain strict
editorial integrity;
however, we may be compensated when you click on or are approved for offers from our partners.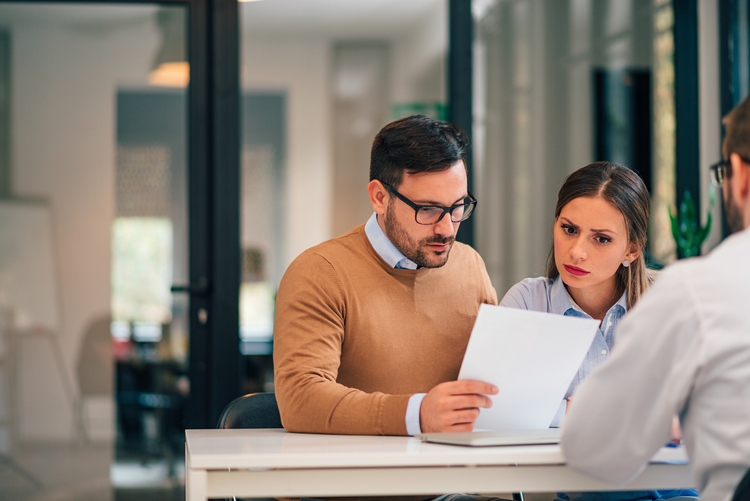 Think about the fun side of switching banks.
Is there a fun side? At first glance, it might seem like one of those tiresome chores that you know is the right thing to do, but never feel like getting around to. However, among things to consider when changing banks is whether or not you have a CD due to mature. In that scenario and others, the financial benefit of changing banks can earn you enough money to splurge on any one of several appealing options.
According to the Federal Reserve's Survey of Consumer Finances, the typical CD holder has a balance of $20,000. The FDIC lists the national average rate for a five-year CD at 0.99 percent, which would produce $198 a year in interest on a $20,000 deposit. However, MoneyRates.com has identified several CDs yielding 2.75 percent or more. That would produce $550 in annual interest on a $20,000 CD, or $352 more than the average CD.
Here are some things you could do with that extra $352:
See Hamilton
This remains one of the toughest Broadway tickets ever, but even if you have to resort to StubHub, you should find that $352 does the trick.
Indulge in a spa day
It depends on where you go, but $352 could get you a massage, hot stone treatment and a facial at a luxury spa.
Savor a gourmet dinner
Want something a little more special than a typical restaurant meal? Some high-end eateries are offering tasting meals, a set multi-course meal of expertly-prepared dishes. With your $352 in extra interest, you could get a 7-course dinner for two and have enough left over for a decent bottle of wine.
Go for Boba
If designer teas are your thing, your extra CD interest should be enough to treat you to a couple fixes a week for a full year.
Enjoy a concert with friends
Jack White has a spring/summer tour underway, and $352 gets you and three friends tickets, and each ticket comes with a copy of his latest CD. You should even have enough left over to get yourself a concert T-shirt.
Buy some Bitcoin
With the price of the cryptocurrency having recently tumbled beneath $7,000, you could buy 1/20th of a Bitcoin with your extra CD interest. Whether or not that is a good idea is another matter….
Get that IKEA bookcase
The tall one with the glass doors? That will fit comfortably within your $352 budget, with some money left over for a coffee table and some Swedish meatballs.
Take in a baseball game
Your $352 gets you a couple lower-level infield seats to see the World Series Champion Houston Astros, plus leave enough left over for hot dogs and beer.
Get out of town
Sometimes you just need to get away, and $352 should get you airfare to just about anywhere in the continental U.S.
Make an extra student loan payment
Sure, it's not everyone's idea of fun, but this is a financial advice site – there had to be one boring-but-sensible idea on the list.
How to switch banks
Perhaps the best part of all this is that CDs are much easier to change than checking accounts, so just a minor effort can allow you to benefit from higher CD rates for years to come.
Things to consider when changing banks, especially your checking account, include:
Make sure all your payments have cleared
Change your direct deposit instructions
Update your automatic payment instructions
This typically entails setting up the new account before closing the old one and letting them overlap while you wind down the old account. Our guide on how to switch banks provides detailed information on making a smooth transition from an existing bank to a new one.
With CDs, the issue of how to change banks is less complex because you do not have transactions in and out of the account and there is a defined maturity date when you gain access to your money. That allows you to shop for the best CD rates in advance, and have your paperwork ready to go at the new bank when the CD matures at the old bank.
The one thing to watch out for is the fees that may be incurred at either the old or the new bank depending on how you transfer the money. For example, a wire transfer can be the most efficient method of transfer, but may incur a fee. Sometimes the cheapest way to affect a transfer is to get a check for the CD proceeds from your old bank, and use that check to deposit in the new bank.
Once you've done that, your work is completed, and you can start looking forward to what you will do with the extra interest you've got coming.