Marcus Invest Review 2023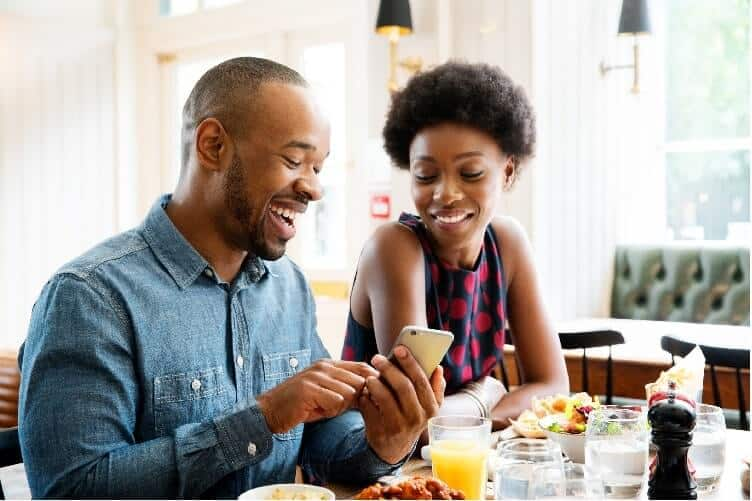 Automated investing can make growing a portfolio easier and more convenient. Robo-advisors are increasingly competing with human financial advisors to help people manage their money.
The coronavirus pandemic sparked rising interest in getting financial advice. According to a Hearts and Wallets survey, 36% of Americans said they were open to the idea of paying for professional money management due to pandemic-related financial worries.
Marcus Invest offers one possible solution for people who want to build wealth on a budget. With Marcus Invest managed portfolios powered by Goldman Sachs, you can get the benefit of professional expertise without steep advisory fees.
What Is Marcus Invest?
Marcus Invest is a low-cost robo advisory service that operates an offshoot of Goldman Sachs. You may be familiar with Marcus already if you've opened one of their high yield savings accounts.
As a robo-advisor, Marcus Invest offers managed portfolios for investors. Managed portfolios are tailored to fit your needs, risk tolerance, time horizon, and goals. In exchange for Marcus's professional expertise, investors pay a flat advisory fee that's well below the typical 1% that human advisors often charge.
This is not a traditional brokerage, as it's not designed for active traders. Rather than buying and selling stocks or exchange-traded funds, you get the benefit of investing with professional guidance.
How to Find the Best Investment Advisors Online
The best investment advisors online make it possible to invest in various financial products. Shop and compare online advisors to find the lowest fees and opening balances.
Who Is Marcus Invest For?
Like other robo advisors, Marcus Invest is designed with the hands-off investor in mind. Marcus Invest could be good for investors who:
Want a managed portfolio option, versus picking and choosing investments themselves.
Are comfortable paying a flat annual advisory fee.
Have at least $1,000 to invest.
Want to open an investment or retirement account online.
Are interested in automatic rebalancing and smart tax management.
Prefer exchange-traded funds (ETFs) to other investment options.
Marcus Invest is less suitable for active traders and DIY investors who want to buy and sell individual securities. It may also be a mismatch if you're looking for securities beyond ETFs, such as stocks, bonds, cryptocurrency or options trading.
Top Features of Marcus Invest
Marcus Invest offers convenient all-in-one investing through managed portfolios. There are two types of accounts you can open here:
Individual investment accounts.
Joint investment accounts.
Traditional IRAs.
Roth IRAs.
Simplified Employee Pensions (SEP IRA).
The minimum deposit requirement for either one is $1,000. You can have both a taxable account and an IRA.
When you invest with Marcus, you can choose from one of three investment strategies. Here's how the three strategies compare:
Goldman Sachs Core: This strategy is designed for people who prefer an index investing approach, rather than trying to beat the market.
Goldman Sachs Impact: The Impact strategy is designed for investors who support sustainable business practices and want to avoid environmental and social harm. This also uses an indexing strategy.
Goldman Sachs Smart Beta: Smart beta is designed for investors who are comfortable taking more risk to potentially produce higher returns. Smart beta is only an option in Marcus Invest taxable investment accounts, not IRAs.
All portfolios are automated. That includes automatic rebalancing to help you stay aligned with your investment goals.
Marcus Invest also offers tax smart management. This means they sell off assets with the lowest taxable gains first to help you minimize your investment tax bill.
Since this is a robo advisor, one-on-one professional financial advice isn't available through Marcus Invest. But if that's something you're interested in, you can get help through Goldman Sachs Personal Financial Management. There is a separate fee for this service.
How Marcus Invest Works
Marcus Invest works by investing your money into a custom portfolio that's based on your needs and goals, then managing it using an algorithm-based strategy. Marcus designs its portfolios with two objectives in mind:
Keeping investor costs as low as possible.
Helping investors achieve their individual goals.
When you open a Marcus Invest account, you'll answer some questions to start. Marcus uses your answers about your age and investment goals to help shape your portfolio.
Next, Marcus will offer you a customized investment strategy based on the answers you shared. If you're comfortable with what Marcus recommends the next step is easy. You fund your account and Marcus does the rest.
Again, that includes automatically rebalancing to keep your portfolio on track and implementing smart tax management strategies. You don't have to do anything, other than making additional deposits to your account. You can automate that step or make deposits when it's convenient for you.
Getting Set Up
Getting started with Marcus Invest is easy. Here's what you'll need to do:
Visit the Marcus Invest website.
Click Let's Go and agree to the terms and conditions.
Choose an account type.
Answer questions about your financial situation and investment goals.
Select an investment strategy.
Create your profile.
Fund your account.
Altogether, the set-up process can be completed in under five minutes.
Rating the Features
Before you get started with Marcus Invest or any other robo-advisor investing app, it helps to know what's good and perhaps not so good about it. This Marcus Invest review wouldn't be complete without a detailed overview of the platform's features.
User Experience
The Marcus Invest website is user-friendly and easy to navigate. The account creation process is simple. Once you're logged in, you have access to a personalized dashboard. This dashboard lets you see your investments at a glance and it doesn't overwhelm you with lots of unnecessary extras. Likewise, the Marcus Invest mobile app is designed to make it as easy as possible to keep tabs on your portfolio on the go.
Goal Setting
The mission at Marcus is to help you reach your investing goals while making it easy for you to do so. In terms of goal setting, that's at the core of how Marcus shapes your portfolios. You tell Marcus Invest what you need and hope to achieve and the platform does the rest. From there, you can track your progress online or through the Marcus app.
Services
Automated investing is the core service Marcus Invest offers and this is where it really shines. It's easy enough for even the most beginning investor to start building wealth and saving for retirement here. In terms of customer service and support, the Marcus team is available by phone Monday through Friday. You can call 1-833-720-6468 between 9 am and 6:30 pm ET for help. Support is also available through social media channels, though there is no live chat option offered on the website.
Safety and Security
Marcus Invest takes the same measures that many other robo advisors do to protect customer information. That includes encrypting data and using secure networks. Marcus is also an SIPC member, which means your money is protected in the event that the investing platform fails. The current SIPC coverage limit is $500,000. Note that this is not the same as FDIC coverage that protects your bank accounts.
Education
Marcus Invest is suited for investors who want to grow wealth automatically, but it doesn't skimp on education. Marcus offers a number of resources to help improve your financial education and manage your money, including:
Marcus Insights (available through the Marcus Invest app).
Financial calculators.
Educational articles on retirement, investing, and other financial topics.
There are no webinars or courses offered. But overall, Marcus does a good job of giving investors the tools they need to feel more confident about their money.
Commission and Fees
Marcus charges a flat annual advisory fee of 0.35%. While this is below the 1% fee that many human financial advisors charge, this is not the lowest fee around. There are other robo advisors that go as low as 0.25% with their annual advisory fees. Still, Marcus Invest is competitively priced for what you get. And it uses low-cost ETFs to build its portfolios, which can yield additional savings for investors.
Pros and Cons
As you wrap up this Marcus Invest review, here's a quick recap of the platform's highlights and a few potential cons to keep in mind.
Pros
Invest in managed portfolios and benefit from professional expertise.
Grow wealth on autopilot with automatic deposits.
Open an investment account or IRA with as little as $1,000.
Choose from core, impact, and smart beta strategies, based on your goals and risk tolerance.
Take advantage of automatic account rebalancing and tax smart management, which can help you make the most of your money.
Get access to professional financial advice through Goldman Sachs Personal Financial Management.
Cons
Annual advisory fees are slightly higher than what you'll pay at other robo advisors.
Tax smart management is not the same as tax loss harvesting, which is not included with these accounts.
You'll pay extra to use Goldman Sachs Personal Financial Management services.
Bottom Line
Marcus Invest could be a good robo advisor option if you're interested in indexing strategies, impact investing or smart beta. The $1,000 minimum investment is pretty reasonable, though it's possible you may be able to open accounts elsewhere with $500 instead.
Overall, managed portfolios can take the stress and hassle out of building wealth, something that Marcus does well. And having access to professional advisors through Goldman Sachs is a plus. Just keep the fees in mind when comparing robo advisors if you're a cost-conscious investor.