HSBC Bank – Blending Direct and Retail Banking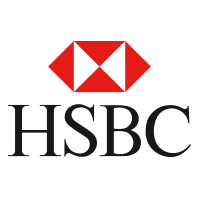 The HSBC name is a relative newcomer to the world of retail banking, but the institution is no stranger to finance. The company has roots in financial services that extend back to the 19th century and span the globe.
While the initials HSBC refer to the Hong Kong Shanghai Bank Corporation, the company traces much of its history back to the U.S. Its oldest founding organizations include The Marine Trust Company, which was formed in 1850, and The Manhattan Savings Institution, which was formed in 1851.
During the years that followed, these companies underwent a series of mergers, acquisitions and name changes before the Hong Kong Shanghai Bank acquired a majority share in what was then known as Marine Midland in 1980. Then, in 1998, the company consolidated all its services and products under the HSBC banner.
Today, the company not only serves as a retail bank to millions of Americans, but also offers loans, credit cards, business products and online-only savings accounts.
HSBC deposit accounts

Customers of HSBC have access to all the accounts you would expect to find at a major financial institution. Among the deposit accounts offered by the bank are:
Checking accounts
Savings accounts
Certificates of deposit (CDs)
Checking accounts can be served by the bank's branch network, and these accounts may come with debit cards, overdraft protection and numerous other features.
HSBC online savings accounts
For those seeking an online savings account, there are three choices at HSBC: Everyday Savings, Advance Savings and Premier Savings. These options offer free personal online banking so customers can manage their accounts without ever visiting an HSBC branch.
Certificate of deposit options at HSBC
In addition, customers can open HSBC CDs online with terms ranging from 6 months to 4 years. There is a minimum deposit requirement of $1,000 for all CD terms offered by HSBC and the minimum to earn APY is also $1,000. 
HSBC customers can manage their accounts through the company's Personal Internet Banking service. This service allows customers to review transactions, transfer funds and pay bills. HSBC Advance and Premier Personal Internet Banking customers also have access to Money Management Tools, which allow them to see all of their personal online accounts – both HSBC and external accounts – in one spot. 
Retail banking across the nation
While HSBC offers online savings accounts, customers will have to visit one of its branches for investments, insurance and mortgage products.
The bank mains more than 400 branches across the U.S, with the vast majority located in New York state, with the HSBC North America Holdings, Inc. headquarters found in New York City. There are retail banking locations in several other states and the District of Columbia.
As a worldwide institution, HSBC has a proven track record of stable finances and a broad array of financial products to meet most consumer needs. With the introduction of its online bank accounts, HSBC may even be a sensible choice for consumers who don't have an HSBC branch nearby.
For more on current HSBC rates and terms, please review the tables below.