Sallie Mae Bank – From Students Loans to Savings Accounts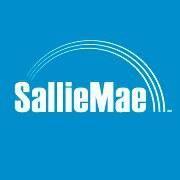 For many consumers, Sallie Mae may be best known as a provider of student loans. However, the organization, formed by the government in 1972 and privatized beginning in 1997, has steadily expanded its financial offerings in recent years. Sallie Mae Bank was formed in 2005 to offer online savings account options, and the bank has continued to develop new banking products ever since.
While Sallie Mae still specializes in serving students and their families, non-student customers can open accounts with Sallie Mae Bank too. From its original mission of providing student loans, the bank has grown to offer a variety of deposit accounts and college education funds that offer competitive rates and terms to all types of savers.
Sallie Mae Bank deposit accounts
Sallie Mae Bank currently offers the following savings products:
High-yield savings accounts
Money market accounts
Certificates of deposit (CDs)
Upromise GoalSaver account
Historically, Sallie Mae has offered some of the nation's best CD rates, and its savings and money market rates have also been highly competitive. The bank has been among the top performers in several of MoneyRates.com's America's Best Rates features. All of its deposit accounts have FDIC insurance.
In addition, those with high interest savings accounts can sign up for Sallie Mae's Upromise Rewards program to increase their savings potential. The Upromise program allows members to earn money for college through purchases in categories such as grocery, dining and online shopping. The rewards earned can then be redeemed by check or deposited into a 529 college savings account or a Sallie Mae high interest savings account. A portion of Upromise earnings placed in an eligible savings account may qualify for an annual match from Sallie Mae.
Sallie Mae banking evolution
During its 40-year history, Sallie Mae has steadily evolved to meet the financial needs of students and other customers. While the company was once limited to student loan servicing, consumers can turn to the institution today for a wide array of products.
Like many of today's online banks with high interest savings accounts, Sallie Mae has focused on using the money it saves from not having a traditional branch structure to provide higher rates and more attractive terms to savers. Between its student loan servicing, online bank and other ventures, Sallie Mae has serviced about 30 million customers.
While its name may remind many of student loans, consumers who value excellent CD, savings and money market rates may want to take a second look at Sallie Mae. The bank's online savings accounts currently feature strong rates and favorable terms that can make them an ideal place to set aside funds for college — or to save for an emergency, retirement or other financial goal.
For more on the latest Sallie Mae banking rates and terms, please review the tables below.