Marcus No-Penalty CD Review: Is It Right for You?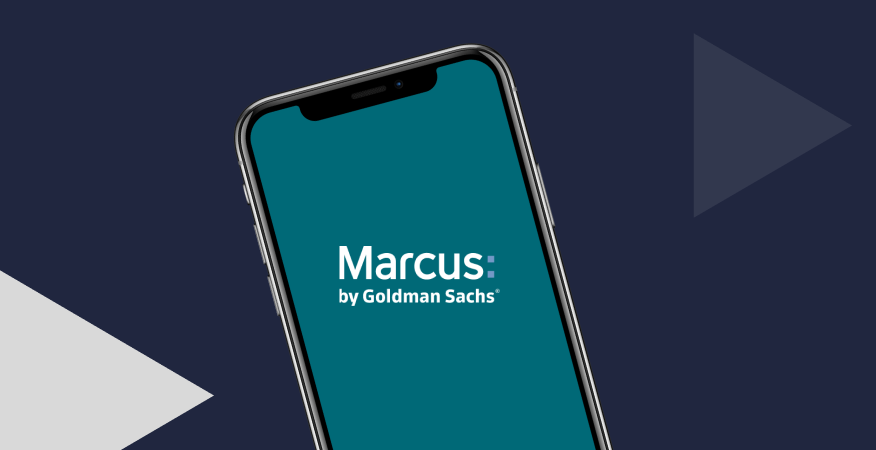 Marcus by Goldman Sachs offers savers numerous ways to grow their money, including savings accounts and certificate-of-deposit accounts with no penalty.
The no-penalty CD offers a competitive rate with a low minimum deposit and no early-withdrawal fee.
This review explains the most important things to know to open and fund a CD with Marcus by Goldman Sachs if you're interested in a no-penalty option.
No-Penalty CD Essentials
The No-Penalty CD from Marcus is designed for savers who want to lock in a great fixed rate on savings or grow their money over time toward a specific financial goal.
This CD requires a $500 minimum deposit to open and there are three CD terms from which to choose: seven months, 11 months, or 13 months. That provides flexibility for people who want to save for a short-term versus long-term goal.
With this no-penalty CD, you have the option to withdraw the money you deposited beginning seven days after account opening. Unlike other CDs which may require you to forfeit some of the interest earned, doing so won't trigger any early-withdrawal penalties with the Marcus No-Penalty CD.
Which Banks Have the Best CD Rates?
Hundreds of banks offer CDs, and there's fierce competition among them to offer the best rates. Use our comprehensive listing below to find a CD that fits your financial goals.
MoneyRates Editor's Analysis: Pros & Cons
When considering where to save money, it's important to look at both the benefits and potential drawbacks. Here's how the No-Penalty CD from Marcus by Goldman Sachs measures up:

Pros
Annual percentage yield is competitive compared to other online-bank CDs.
Rates on no-penalty CDs are guaranteed, offering predictability when estimating savings returns.
Savers pay no early-withdrawal penalties and keep all interest earned on CD deposits.
The $500 minimum deposit to open a CD is relatively low.
It takes just a few minutes to open an account online.
Cons
The same APY doesn't apply to all no-penalty CD terms.
As an online bank, savers don't have access to their money at a branch or ATM.
Transferring money from a CD to a checking or savings account at a different bank could take a few days.
Marcus No-Penalty CD Rates
As mentioned, the Marcus No-Penalty CD does offer a competitive rate for savers. There are three rate tiers and each one corresponds to a different CD term. Rates may change at any time, so visit the Marcus website for current rates.
With these CDs, savers benefit more by choosing a short-term savings option rather than a longer-term one. That's different compared to other banks, which may assign higher rates to CDs with longer terms.
Overall, these rates are in line with what you might expect to see at another online bank. They're also well above the national average rates for CDs with similar terms.
Marcus No-Penalty CD Fees
The Marcus No-Penalty CD has no early-withdrawal penalties for savers who want to withdraw both principal and interest from their accounts. The only caveat is that savers must wait at least seven days after opening their account to make a withdrawal.
It's also important to note that, if you do decide to make an early withdrawal, you're required to withdraw the entire amount and close your CD. No partial withdrawals are allowed.
There are no fees to open an account and no monthly maintenance or service fees. That's good for savers who want to maximize interest earnings without paying some of that money back to the bank in fees.
Marcus No-Penalty CD Features & Benefits
As CD options go, the No-Penalty CD from Marcus is fairly basic. There are no extra bells and whistles – the most attractive feature is the ability to withdraw money early without a penalty.
That's a good thing for two reasons. First, it makes this type of CD more liquid compared to CDs that require you to pay a penalty for early withdrawals.
If you have a financial emergency, for example, you could access the money in your no-penalty CD with minimal hurdles if necessary.
The other positive has to do with interest rates. If interest rates rise and you want to lock in a better rate on CD savings, a no-penalty CD can make that easier. You could simply close your CD account without a penalty, then open a new one to take advantage of the increase in rates.
Other Ways to Save with Marcus by Goldman Sachs
In addition to opening a no-penalty CD account with Marcus, there are a few other ways to save. You could also open a high-yield savings account or a high-yield CD.
High-yield savings accounts
The Marcus high-yield Online Savings Account offers a competitive rate on all balances. There's no minimum deposit required to open an account and you can start earning interest right away.
These accounts are FDIC-insured and you can link them to an account at a different bank for easy transfers. In terms of cost, the high-yield savings account has no fees.
High-yield CDs
Marcus also offers high-yield CD accounts with terms ranging from six months to six years. These CDs have the same $500 minimum deposit to open, but the rates are higher compared to the no-penalty CD.
High-yield CDs also come with a 10-day rate guarantee. If your CD rate goes up in the first 10 days after opening your account, Marcus will automatically raise it to reflect the increase.
How the Marcus No-Penalty CD Compares to Other No-Penalty CDs
This CD is on par with other no-penalty CD products, in terms of not penalizing savers for early withdrawals. The rates are competitive, though not necessarily as high as what you might get with a traditional CD from an online bank. The trade-off is that you might sacrifice a slightly higher rate to avoid forfeiting any of the interest earned if you have to make an early withdrawal.
How to Open a No-Penalty CD Account
To open a no-penalty CD account with Marcus, you first need to choose which term you'd prefer: seven months, 11 months, or 13 months.
From there, you just need to give Marcus your personal and banking information, including:
Your first and last name
Date of birth
Country of citizenship
Social security number
Street address
Email address
Phone number
Employment status
Bank details from where you want to transfer your opening deposit
If you're opening a No-Penalty CD with someone else as a joint account, you'll need to provide the same information for the joint account owner. Once you've done that, you can specify how much you want to deposit and complete the account opening.
Final Verdict: Should You Open a Marcus No-Penalty CD?
The Marcus No-Penalty CD offers a solid rate for savers, especially if you want to hold your money in a CD for the short term. The flexibility this type of CD offers is good if you anticipate needing the money you're saving sooner rather than later. That could make it a good choice for holding your emergency fund, for example.
If you are more concerned about getting the highest rate possible on CD savings, however, you may want to compare the rates you can earn with one of Marcus's traditional CD options.