Old Line Bank No-Penalty CD Review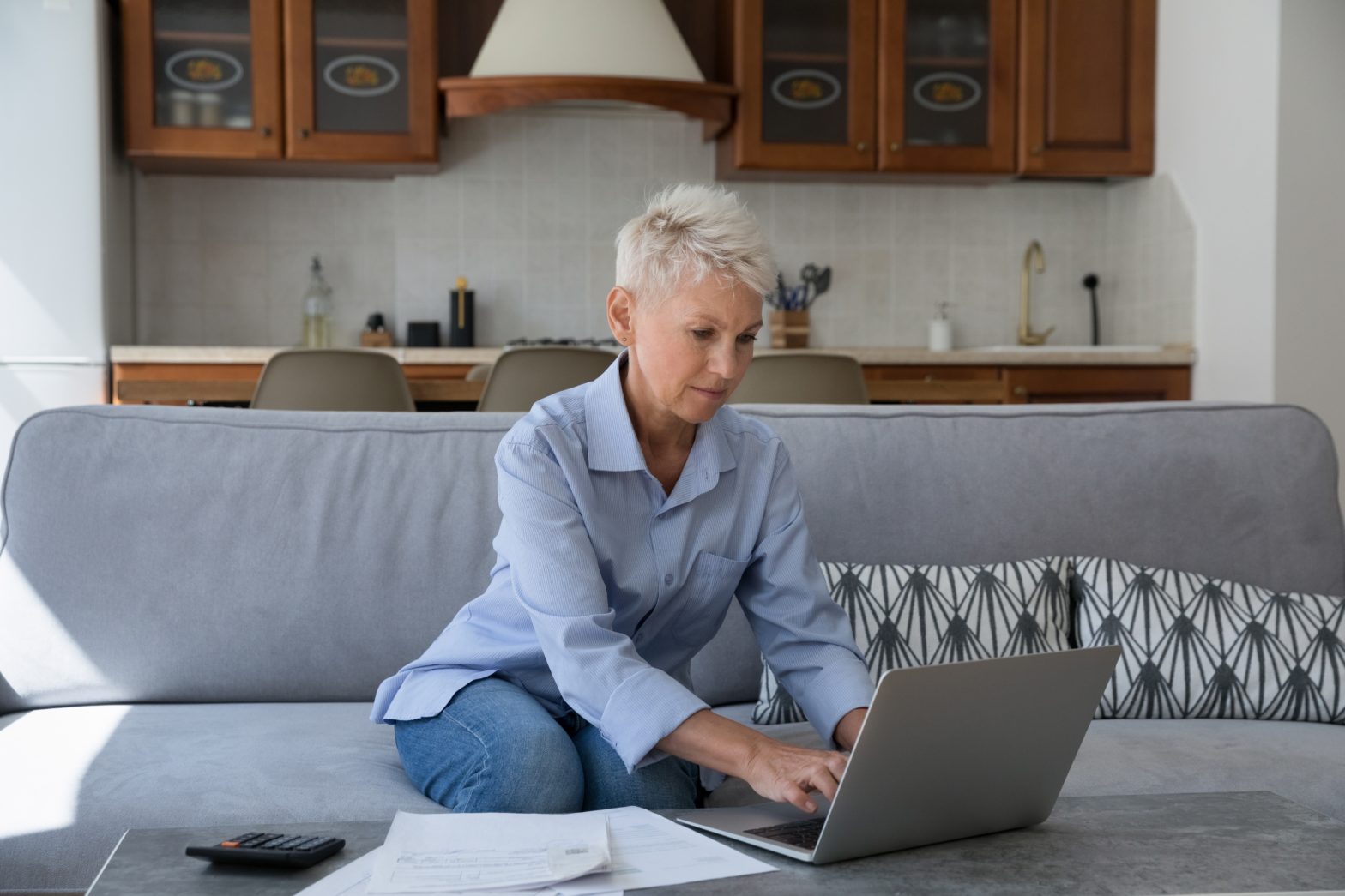 Old Line Bank is a community bank headquartered in Bowie, Maryland.
In addition to offering checking and savings account options, Old Line Bank also offers a no-penalty CD for savers who want to avoid early-withdrawal penalties.
Learn how these no-penalty CDs work and what is required to open an account.
Old Line Bank No-Penalty CD Essentials
Old Line Bank's No-Penalty CD features a 13-month maturity term and offers a competitive interest rate. The minimum amount required for opening this type of certificate of deposit is $5,000.
These CD accounts, along with the other deposit accounts offered by Old Line Bank, are FDIC-insured. A special promotional rate may apply to new deposits.
The Best CD Rates Are at Your Fingertips
Finding the bank with the best CD rates and terms to meet your needs is as simple as using our search tool. Try it now and find today's best rates.
MoneyRates Editor's Analysis: Pros & Cons
When considering a no-penalty CD or any other type of CD, it is important to consider the advantages and any potential disadvantages. With that in mind, here is a comparison of the pros and cons for Old Line Bank's no-penalty CD option.
Pros:
Savers pay no early-withdrawal penalty for taking money out of their CD before it matures.
Branch-banking and in-person customer service assistance is available.
The APY for this CD product is competitive compared to other no-penalty CD options.
Cons:
Savers need at least $5,000 to open a No-Penalty CD account, which is much higher than the $500 required to open other Old Line Bank CDs.
There is only one maturity term from which to choose, which may limit flexibility in saving for shorter or longer term goals.
These accounts require you to deposit new money only. So to open a 13-month No-Penalty CD, you can't use money you already have in a deposit account at Old Line Bank.
Having access to 35 branch locations is something you might appreciate if you like being able to manage your account in person. That's a feature you wouldn't have if your CDs are held at an online bank.
Compared to some banks that offer no-penalty CDs with a deposit as low as $500, the $5,000 minimum to open an account is a bit steep. That is something to keep in mind if you have a smaller amount to start saving or you'd like to spread your savings out over multiple CDs to form a CD ladder.
It's also important to note that you'll need to transfer money from an account at a bank other than Old Line Bank as a condition of opening your account. You couldn't, for instance, take money from an Old Line Bank savings account to fund your CD.
Old Line Bank No-Penalty CD Rates
Since there is only one maturity for this CD, there is only one rate. The APY for this account is well above the national average rate for CDs of comparable maturity terms. It's worth noting, however, that it's possible to find higher rates on no-penalty CDs elsewhere.
That's important, considering the effect that inflation could have on your savings growth. When inflation increases, earning the best rate on a CD becomes important to offset the impact of rising prices.
Old Line Bank No-Penalty CD Fees
With a standard CD account, banks can charge an early-withdrawal penalty for taking money from the CD before it matures. This can be a flat fee or a percentage of the interest earned.
Old Line Bank offers these 13-month CDs with no early-withdrawal penalty. That could make this a good way to save for emergencies. You could earn a higher APY than you might with a traditional savings account but still have the money accessible to you if an unexpected expense pops up.
Additional Old Line Bank No-Penalty CD Features & Benefits
What you may find most attractive about this CD is the lack of an early-withdrawal penalty. Aside from that, there are no monthly fees or maintenance fees, which is a plus if you don't like to pay unnecessary fees.
You can manage your CD account online once it's open. You do, however, have to talk to an Old Line Bank banker to open your account.
Other Ways to Save With Old Line Bank
In addition to the 13-month No-Penalty CD, Old Line Bank offers a number of other CD options.
CDs are available with terms ranging from three months to five years.The longer the CD term, the more the APY increases.
There are also IRA CDs with terms from 12 to 60 months. These CDs, as well as the standard CDs, require $500 to open.
Money Market, Statement Savings and Minor Savings accounts round out the other ways to save with Old Line Bank. The minimum to open a Statement Savings account is $50; the minimum for a Minor Savings account is $25. You need at least $2,500 to open a Money Market account.
ATM access is available for both Statement Savings and Money Market accounts, with up to six withdrawals allowed per month.
How Old Line Bank's No-Penalty CD Compares to Other No-Penalty CDs
The key ways in which no-penalty CDs typically differ lie in the term and interest rates. Old Line Bank offers just a single maturity term for no-penalty CD savers, but other banks can offer multiple terms. Other banks can also offer higher rates for these types of CDs.
Marcus by Goldman Sachs, for example, offers a 7-month no-penalty CD. The difference, however, is that this is an online bank. Online banks mean a trade-off, in that you don't get branch banking but you may be able to get higher savings rates.
So when comparing no-penalty CD options, it is important to consider what kind of convenience and access to your money you need along with the kind of rate you hope to earn.
How to Open an Old Line Bank No-Penalty CD Account
To open a no-penalty CD at Old Line Bank, you can either fill out the contact form online to have a representative call you or you can call or visit a local branch. You need to provide some basic information to open your account, including:
Your name
Street address
Email address
Phone number
Date of birth
Social security number
Remember that, if you're already an Old Line Bank customer, you'll also need to provide funding for your CD that comes from another bank. Once you provide your funding, your Old Line Bank banking specialist can help finalize the account-opening process.
Final Verdict: Should You Open an Old Line Bank No-Penalty CD?
If you prefer community banking to an online bank, then you could get a solid rate on a no-penalty CD at Old Line Bank.
This account is better suited to someone who has at least $5,000 to save and is interested in a longer CD term. If you don't live near an Old Line Bank branch, you have less than $5,000 to open a CD, or you're looking for higher rates with a no-penalty CD, you may be better off considering the options at a different bank.