Cash Advance Apps Unveiled: Pros, Cons, and Alternatives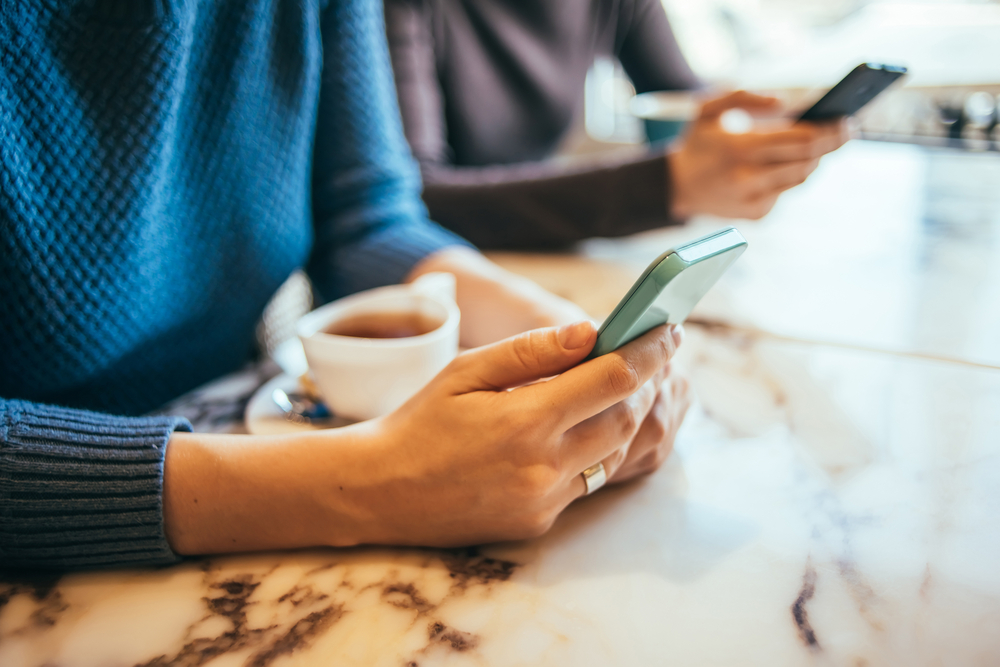 Have you ever had a surprise bill pop up, or an emergency occurs just a few days before payday?
You know certain the money is coming, but it's just not there yet, and you need the cash right now.
That's when it might be tempting to go with a payday loan, but with an APR of a whopping 400% or more, that should be your last resort.
Enter the cash advance app, which can allow you to get an advance on your paycheck when you need cash in hand today, not a few days from now. Here's how it works.
What Is a Cash Advance?
A cash advance is "borrowing" from your upcoming paycheck. If you get a regular salary, you can use a cash advance to take the money out of the bank before that paycheck is deposited. You can also get a cash advance from a credit card. In either scenario, you will usually have to pay a high-interest rate for the privilege.
Find the Best Personal Loan Rates
Finding the right lender could help you save hundreds or even thousands of dollars on a personal loan. Your personal loan interest rate depends on many factors, including your credit score and income.
The smartest way to know if you're getting the best personal loan interest rate is to compare offers from competing lenders below.
Cash Advance App Pros and Cons
Depending on your financial situation, a cash advance app might be good or dig you into a deeper financial hole.
Here are the pros and cons to consider.
Pros
You can get ready cash for emergencies that might pop up before payday.
The money is taken directly from your paycheck with no hidden fees or surprises.
Depending on the app, you can borrow up to $750 or more.
The fees can be much lower than credit card interest rates or bank overdraft fees.
You can get funding almost immediately (depending on the app).
There is no credit check.
Cons
You might get caught in a cycle of taking out cash advances to "catch up" on bills.
You might have to open a new bank account.
Some apps require that you always hold a minimum amount of cash in a bank account.
A membership fee is often charged even when you don't use the month's cash advance.
If you overdraft on the cash advance app, you are hit with fees from the app and your bank.
What Is a Cash Advance App and How Does It Work?
A cash advance app uses the principle of a cash advance but does it through the ease of an app right on your phone. The app allows you to get the money you need right now, and you pay it back through an automatic debit from your checking or savings account after your next payday rolls around. In most cases, you can only borrow a few hundred dollars, no matter how much money you expect in your next paycheck.
Who Is a Cash Advance App For?
A cash advance app works well for those with a steady income and regular paycheck. It allows you to borrow a little bit of money for a short period, so it works great for emergencies, such as unexpected vehicle repairs. It's great for those who want to avoid using their credit cards for a purchase or payment (and thus incur interest fees).
Why a Cash Advance App?
These apps provide an easy way to get the cash you need, especially if it's only a few days before your next paycheck. It's fast, easy, and gives you the money immediately or within a business day, which can be a lifesaver in a serious emergency. The fees are often much less than what you might be charged in an overdraft fee or credit card interest rate.
How to Get a Cash Advance App
There are a variety of cash advance apps available for download through the usual online store on your phone. The downloads are free, but using the app for cash often leads to some fees. Let's look at what you can expect from a cash advance app.
Cash Advance Apps in Detail
Before you download a cash advance app, it's essential to know precisely how you can use it and what to expect when you do. By understanding how it works, you can take stronger control of your financial future and decide if this is the best option for you. Let's dive in.
Maximum Amount
What's the maximum amount you can borrow?
Most companies will allow you to borrow several hundred dollars, and some of the most popular ones allow you to borrow up to $500 or $750, depending upon how much money you have coming in on your regular paycheck.
Though it is rare, some companies will allow you to take a cash advance for almost all of your incoming paycheck (which will necessitate a higher fee).
Fees
Some charge no fees, but most charge a monthly subscription fee of up to $20 per month. This fee, however, allows you to use the app as often as you want. If you choose the express option, there might be a small transaction fee and a higher fee – this usually allows you to get your cash advance almost immediately.
Tips
Some apps will ask if you want to tip for the service. The tip is optional and often limited to a certain percentage of the amount you choose for your cash advance. This is more common with cash advance apps that don't require a fee; the idea is that if you are using a cash advance app, you might be in a financial bind and unable to afford the fee, so the tip allows you to pay what you can afford to part with at the time.
Funding Time
In most cases, funding takes a matter of one business day. If it's your first use of the app, it might take a bit longer. But if your cash advance app is with a bank at which you have a checking or savings account, the funds transfer to your budget might be immediate.
Repayment Terms
Your cash advance repayment is almost always taken in full out of your next paycheck.
Some companies will allow up to 60 days for repayment, offering you more flexibility, while some will enable you to choose your repayment date.
The membership fee (if there is one) is taken out of your account on the same day each month to allow for better financial planning.
Setting Up the App
Most apps are connected to a bank that requires you to open an account and keep a minimum balance to ensure you can pay back the advance. That minimum amount varies from bank to bank, but a minimum balance of $500 is not uncommon.
Cash Advance App Alternatives
What if a cash advance app isn't right for you? You can try some alternatives to get the funding you need. Here are some of them and how they stack against cash advance apps.
Personal Loan
A personal loan requires a credit check and potentially a high credit score.
The company will require proof of steady income, just as a cash advance app does. You can take out more money with a personal loan and pay it off over time, but you will also pay a higher APR in exchange for that convenience.
However, if you need a large amount of money and want more time to pay it off, this might work better for you.
Debt Consolidation Loan
A debt consolidation loan could work for you if you are taking out a cash advance because you need to pay on a high-interest credit card.
Like a personal loan, it requires a credit check, and how much you are eligible for depends upon your income and credit score, among other factors.
As the name suggests, this works only for certain debts, so you can't take out a small amount of money for emergencies.
Balance Transfer Credit Card
 Sometimes, you can find financial breathing room with a balance transfer credit card. Look for one that offers an introductory APR of 0% for the first several months. This allows you to get out from under your high interest rate and provides an opportunity to pay that debt off without seeing it go up every month.
Getting a balance transfer credit card requires a credit check and certain other factors, such as steady income and low levels of revolving credit. 
 Home Equity Line of Credit
A home equity line of credit taps into the equity you have in your home to provide you with a line of credit that you can use for various expenses.
However, this often takes a great deal of time, as getting that line of credit requires working with your mortgage lender and going through a process of appraisal and other factors.
This can mean that it takes weeks, or even months, to get the money you need. Because of that, it's probably not worth tapping into that equity unless you need substantial money.
Buy Now, Pay Later
This service allows you to buy something with one up-front payment and then spread the rest over time, usually four to six months. At the end of that period, the purchase is paid off.
Buy Now, Pay Later can work well for a purchase that requires ready cash you don't have. However, missing subsequent payments can lead to high interest rates and fees. On the positive side, this immediate option works at most retailers.
Bottom Line
If you need quick cash and your payday is too far away, a cash advance app could work well for you.
Remember, you might wind up paying a membership fee each month, and you must be careful not to get sucked into a cycle of taking our money before your paycheck. This is best for taking out cash for the occasional emergency.
Frequently Asked Questions (FAQ)
What else do I get with the cash advance app?
In some cases, the app offers a wealth of financial information, such as budgeting services or the ability to take out small loans to build your credit.
Are there restrictions on income?
Many cash advance apps will not accept those who do freelance work (and thus have irregular paydays), those with unemployment benefits, or those with income from more than one employer.
Why do I have to sign up for a membership?
Many cash advance apps don't charge fees, but they charge for membership – that's how they make money. In some cases, that membership is in the hopes that you will return to use the app often, eventually leading to more money for the company. Before you sign up for membership, look closely at the fine print to figure out how to cancel the fee when you no longer need the service.