RealtyMogul Review 2023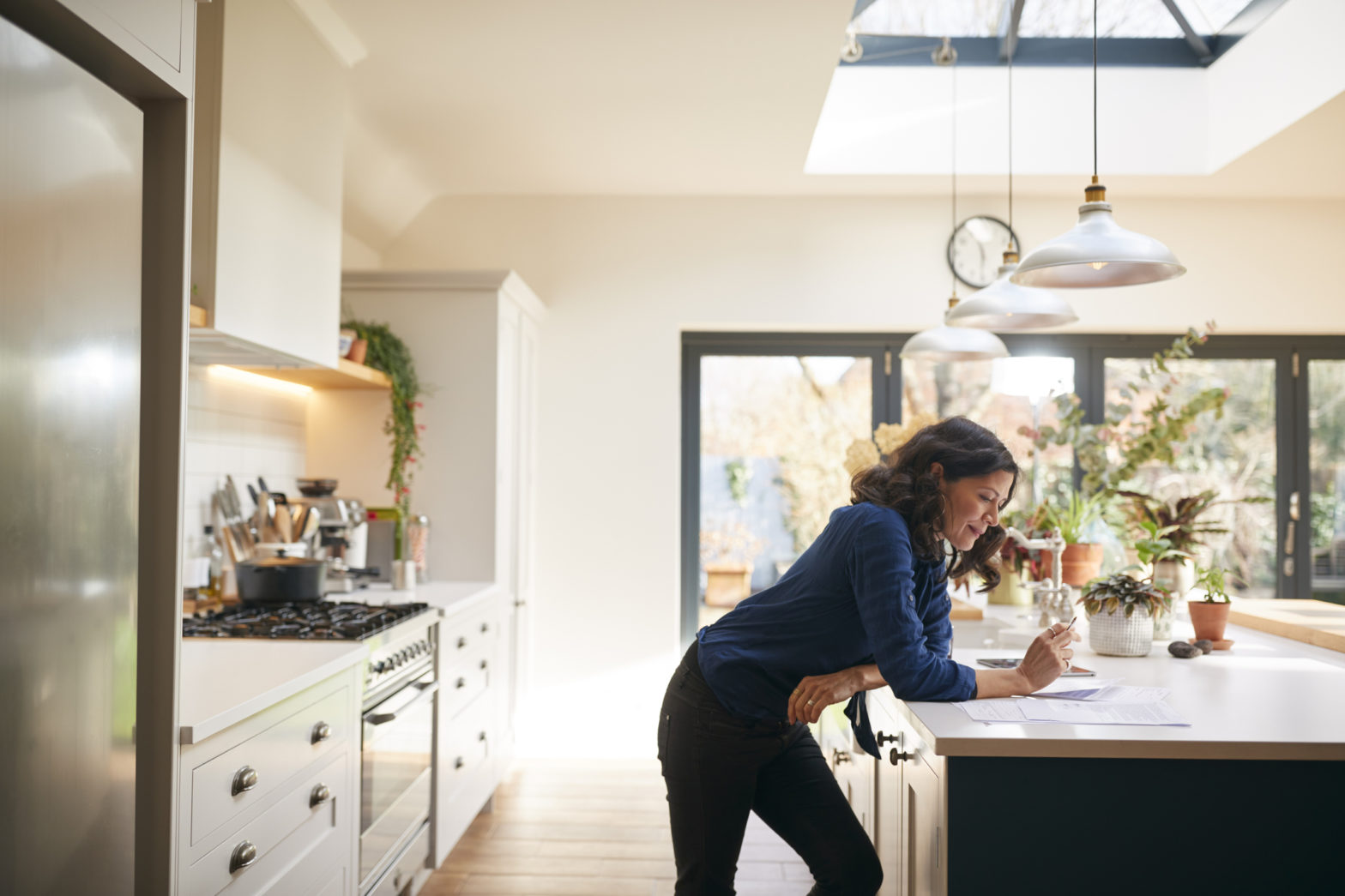 Real estate investments can add diversification to a portfolio but buying and managing rental properties can be time-consuming and expensive. Thanks to real estate crowdfunding platforms, it's easier than ever to invest in property without having to play the role of landlord.
RealtyMogul is a top real estate crowdfunding platform, offering access to institutional-quality investments. Over $4 billion in deals have been posted to the platform to date, so it's a legitimate way to invest in real estate. But is it right for you? Here's a closer look at how RealtyMogul works.
Who Is RealtyMogul For?
RealtyMogul is an online investment platform that connects everyday investors with commercial properties. Deals are fully vetted by RealtyMogul before they're made available on the platform, saving investors the time and effort of performing due diligence.
You might consider investing with RealtyMogul if you:
Are an accredited investor looking for convenient access to a wide variety of real estate offerings
Are a nonaccredited investor who's interested in adding a real estate investment trust (REIT) to your portfolio
Want to earn a rate of return on real estate investments that potentially outpace the stock market
Don't mind a longer holding period for property investments
Are comfortable paying investment fees in the 1% to 2% range
Have at least $5,000 to start investing in real estate online
Find the Best Online Brokerages
The best investment brokers online make it possible to invest in various financial products, including mutual funds, stocks, and bonds. Compare online brokerages to find the lowest fees and opening balances.
How Does RealtyMogul Work?
RealtyMogul works with both accredited and nonaccredited investors. Under SEC rules, an accredited investor is someone who has a net worth of more than $1 million (excluding their home's value) or has an annual income of more than $200,000 for each of the last two years. The income threshold increases to $300,000 for married couples.
Accredited investors who qualify based on income must also expect to earn that same income going forward. Nonaccredited investors don't have to meet these requirements.
Accredited investors have access to private placement investments through RealtyMogul, including opportunity zone-eligible properties. Investment minimums for these deals can start at $25,000 and have a typical holding period of between three to seven years.
Nonaccredited investors can invest in real estate investment trusts (REITs) only. A REIT is a legal entity that owns and manages real estate investments. There are two REIT options: RealtyMogul Income REIT and RealtyMogul Apartment Growth REIT. Both are public, non-traded REITs. The former invests in commercial properties and debt assets, including multifamily, office, self-storage, retail and industrial space. The latter focuses on investments in multifamily properties. Both pay dividends to investors, just like any other REIT is required to do.
Compare RealtyMogul to Others
RealtyMogul is one of many investment platforms that offer crowdfunded real estate. Here are two other possibilities for investing in property online.
Fundrise
Fundrise is open to both accredited and nonaccredited investors access to commercial real estate, with minimum investments ranging from $1,000 to $100,000. Fundrise charges the same low management fee of 0.15% across all of its account tiers.
CrowdStreet
CrowdStreet offers real estate investing through individual deals, real estate funds, and tailored portfolios. The typical minimum investment at CrowdStreet is $25,000 and this platform is available exclusively to accredited investors.
See how these and other investment opportunities stack up by browsing through the robo-advisors and apps below.
Top Features of RealtyMogul
RealtyMogul has some interesting features that may appeal to one type of investor more than another. Some of the key highlights include:
Nonaccredited investor options. Some real estate crowdfunding platforms only cater to accredited investors. But RealtyMogul allows nonaccredited individuals to add real estate to their portfolios and earn dividend income through REITs.
Lower investment minimum. RealtyMogul aims to keep its platform accessible to a wide range of investors. Instead of requiring $10,000, $25,000 or $50,000 the way some real estate crowdfunding platforms do, you can get started here with as little as $5,000.
Free to join. Joining RealtyMogul is free and won't cost investors anything. Individual investments offered through the platform can, however, charge their own fees.
High return potential. RealtyMogul has a shorter track record compared to some crowdfunding platforms. But according to the website, private placement investors may see returns as high as 10% while REIT investors may notch returns in the 4% to 8% range.
Customer service. The platform offers a detailed FAQ section that makes it easy to find answers to your questions. Customer support is also available by phone and email Monday through Friday.
How to Get Started
You can join RealtyMogul online. The first step involves sharing your name, phone number, and email address. You'll also need to tell RealtyMogul whether you're an accredited investor. You can then create a secure password to login.
RealtyMogul will verify your accredited investor status if you select that option when creating your account. You'll need to answer some questions about your income and assets. Someone from RealtyMogul will also reach out by phone to verify your status.
Once your account is open, you can decide which investments you'd like to invest in. The platform walks you through the steps involved, which include electronically signing documents and connecting an external bank account. You can transfer up to $100,000 to your RealtyMogul account per ACH transaction.
Rating the Features
RealtyMogul has a lot of outstanding features but it's important to understand how they compare before opening an account.
User Experience
The signup process at RealtyMogul is relatively easy to navigate. Verifying your accredited investor status involves an extra step or two since you have to talk to someone over the phone as part of the signup process. Customer support is on standby to help by phone or email if you run into issues.
Fees and Rates
RealtyMogul doesn't charge a fee to join the platform but you will pay fees associated with individual investments. The amount you'll pay can vary, based on the details of the deal, but overall they're typical of what you'd expect from a crowdfunding platform.
Transparency
The RealtyMogul website is easy to navigate and information about how the platform works is readily available. It's easy to find answers to the most commonly asked questions in the Help section. You'll need to create an account in order to review the finer points of individual offerings on the site and the RealtyMogul REITs.
Flexibility
Investing in crowdfunded real estate typically offers less flexibility than buying stocks or exchange-traded funds through a brokerage or robo-advisor. That's because these properties tend to have longer holding periods. Accredited investors with RealtyMogul do, however, have the ability to choose individual properties they want to invest in based on their needs and goals.
Customer Support
RealtyMogul's investment products are accessible online and again, the platform is fairly easy to use. If you need customer support you can get help by phone or email Monday through Friday. There's no live chat option available at this time.
Pros and Cons of RealtyMogul
Like any other real estate investment platform, RealtyMogul offers some advantages and some disadvantages. Here are some of the main pros and cons to be aware of before opening an account.
Bottom line
Real estate can be a good addition to a portfolio if you're interested in diversifying your investments and creating a hedge against inflation. RealtyMogul can make it easier to get started with real estate investing without having to buy a rental property. If you're a nonaccredited investor with at least $5,000 to invest or an accredited investor looking for private placements, you can take the next step and open an account with RealtyMogul today.