Where Do Your Finances Stand This Holiday Season?
Our articles, research studies, tools, and reviews maintain strict
editorial integrity;
however, we may be compensated when you click on or are approved for offers from our partners.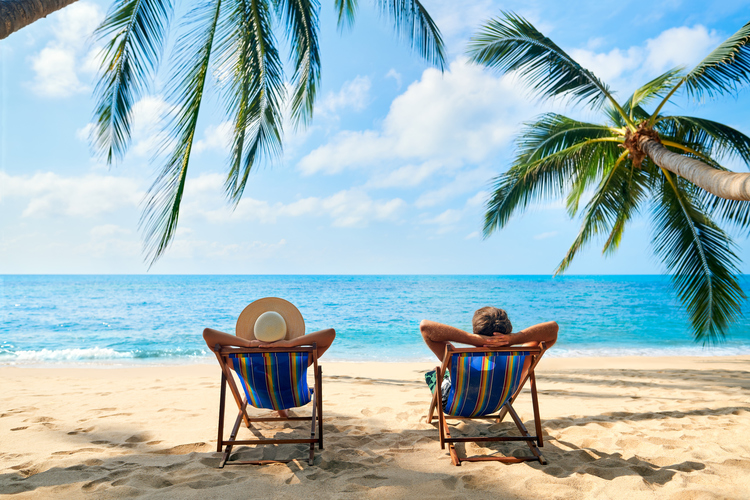 Thanksgiving is a traditional time for Americans to count their blessings, but since it represents the kick-off to holiday shopping season and a reminder that year-end is fast approaching, it is also a good time to take stock of your finances.
The following questions explore some fundamental elements of your finances, to help you assess whether these parts of your financial picture are blessings or turkeys this year:
1. Are your bank rates competitive?
Just like Thanksgiving leftovers, bank accounts can get outdated. You signed up expecting a tasty savings account rate, but now those rates have grown as stale as last year's stuffing bread.
MoneyRates.com recently found that the average savings account rate these days is 0.231 percent, but individual banks differ greatly. The highest bank rates for savings accounts are up around 1 percent, while the lowest are less than a tenth of that. If you take the time to find a rate that is closer to the higher end of that range, you will have more interest in your account to be thankful for next year.
2. How are your CD maturities structured?
So those nice slacks you wore to last year's Thanksgiving dinner no longer fit. You might also find that, over time, the structure of your CDs are no longer a great fit either. With bank rates remaining stubbornly low, this may be a good time to push CD maturities toward the longer end of the range. You may find the difference between 5 year CD rates and 1 year CD rates to be quite a blessing.
3. Have you made a holiday budget?
Do you go to bed on Thanksgiving with your alarm set so you can get an early jump on the Black Friday sales? That's fine, but remember it can get rough out there. Maybe bring a helmet and a flak jacket – and don't forget a budget. After all, bruises from over-aggressive shoppers may heal in a few weeks, but it can take months or even years to recover from holiday overspending.
4. Are your credit card balances in shape for holiday shopping?
Americans have a bad habit of running up credit card balances in the holiday season, and then struggling to pay down that debt over the year ahead. You may have seen diets that recommend slimming down in preparation for holiday bingeing, and you would be similarly wise to work down your credit card balances before Thanksgiving, or else those balances will leave the holidays feeling bloated.
5. Have you checked your credit card rates lately?
The thermometer may be dropping, but credit card rates have been rising over the past year. Since some amount of credit card debt is inevitable for many families during the holiday season, this would be a good time to shop around to see if you can get a better rate.
6. Should you be raising your retirement contributions?
You know how the turkey always seems to take forever to cook? Experienced Thanksgiving chefs know that the key is to get an early start. Saving for retirement is a bit like cooking a 25-pound turkey – it's a big job, so you'd better start early. Many 401(k) plans and other employer-sponsored retirement plans have enrollment windows at this time of year during which you can adjust how much of your paycheck goes into the plan. That makes this a good time to check what you need to do to get on track to meet your goals for retirement savings.
7. Do your investment accounts need rebalancing?
Of course, you can't just leave the turkey in the oven all that time without giving it some attention periodically to baste it, check the internal temperature, and perhaps adjust the oven. Your 401(k) or other retirement investments are much the same. Even though you're investing for the long term, you can't just set your investments and forget them. Especially given how much the stock market has climbed over the past years, it's important to make sure your mix of stocks and other investments is still in the right proportion.
8. Are your trading commissions competitive?
Finally, you can stuff your turkey and you can stuff yourself this Thanksgiving, but why allow your brokerage firm to gorge itself on commissions from your account? A recent MoneyRates.com study found that the average online stock trading commission was just $6.05 per trade. If you're paying more than that, find a discount broker that will give you a better deal.
If some of the above look more like turkeys than blessings for you this year, don't despair. Get to work on turning these elements of your finances around, so that you will have more blessings to count by next Thanksgiving.