Wysh Savings Account Review 2023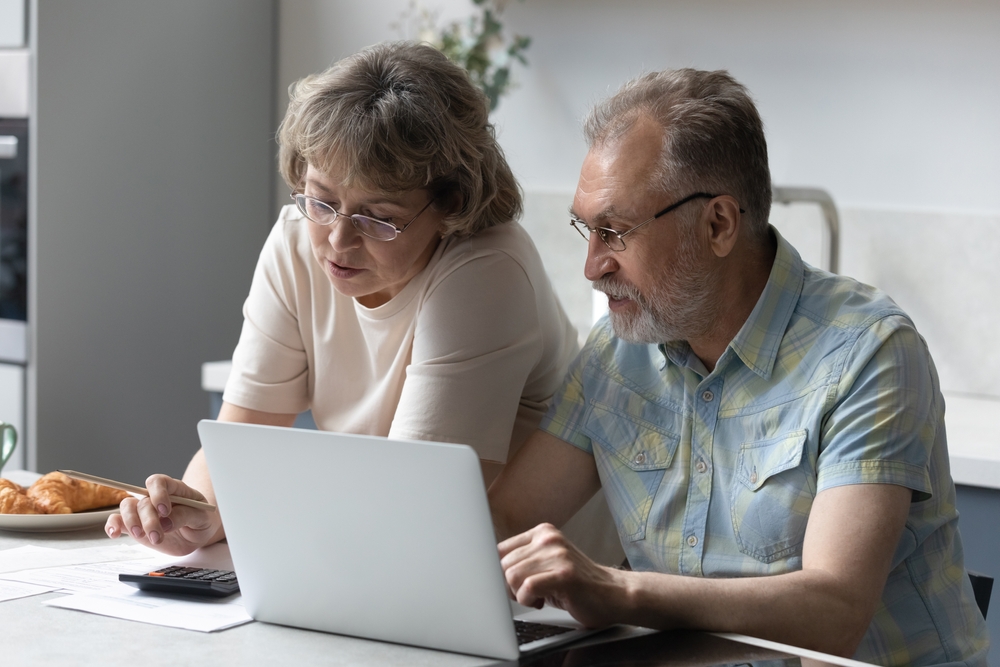 The value proposition of a Wysh savings account is two-fold: Not only do you have the opportunity to grow your money faster thanks to the competitive savings interest rate this online financial institution provides, but you can further protect your family's financial future through the life insurance offered with this savings account.
Wysh is designed so that the more money you save, the more life insurance coverage you can receive — which is a great incentive to make putting money away a priority.
Continue reading to learn more about the Wysh savings account, including the benefits you'll receive when you open an account and how it compares to other options.
Wysh Savings Account At-a-Glance
Overall Impression
A Wysh savings account is a unique way to save money, so if you're thinking about protecting your loved ones with life insurance, it's worth considering.
However, if you're uncomfortable with online banking and prefer to make deposits in person, there are no brick-and-mortar locations to visit.
Also, it's essential to consider how much life insurance you'll need. Since the maximum payout from Wysh is only $10,000, you may want to consider other options or use this account along with other policies.
Pros and Cons
Does a Wysh savings account sound intriguing? Although opening an account may sound like a great idea, some pros and cons come with any financial institution. Let's take a look at the positive and not-so-positive things consumers experience when they work with Wysh.
Pros and Cons
Does a Wysh savings account sound intriguing? Although opening an account may sound like a great idea, some pros and cons come with any financial institution. Let's take a look at the positive and not-so-positive things consumers experience when they work with Wysh.
Pros
Easy application process you can complete on the company's website or mobile app. Fill out the information and submit your application, which takes about 10 minutes to complete.
No medical exam is required for the life insurance. You will, however, be asked health-related questions when you apply.
High APY. Wysh offers a healthy interest rate well above what you'd find with traditional accounts.
Robust life insurance coverage. After three months of opening a savings account with Wysh, you can begin to earn a life insurance benefit based on a percentage of your savings and your age.
No minimum deposit or fees. Begin your account with a deposit of $1. Wysh doesn't charge any monthly fees.
FDIC-insured NBKC bank provides accounts through Wysh. You can receive protection for up to $250,000 per depositor, as with any other financial institution.
Account access through Wysh's website or mobile app, available through Apple iOS and Google Android platforms.
There is a help center on Wysh's website that has the answers to common questions.
Cons
No in-person service. If you feel comfortable with online banking, Wysh is a good option. However, if you prefer to do some of your transactions in person, unfortunately, there are no branches to visit.
No ATM or debit cards. Although you can make transfers through the mobile app and website to access your money, you can't get cash directly from your account since there are no ATM or debit cards provided.
Life insurance is limited based on age. Account holders over 64 earn less on life insurance than those below that age. While consumers aged 18 to 64 can receive a life insurance benefit of 10% of their savings, those aged 65 to 79 earn 1%.
All customers can only earn a $10,000 life insurance payout.
Compare to Other Savings Accounts
A Wysh savings account does have many benefits, but to make an informed decision about whether or not to start an account with the company, it's a good idea to find out what other companies are offering. Here is how Wysh compares with some of the competition.
Synovus 
Although you can't earn money toward a life insurance policy when you open an account with Synovus, you still have choices of different types of accounts to handle your financial needs — such as certificate of deposit, money market savings, and personal savings accounts.
Also, unlike Wysh, Synovus charges monthly fees and requires a $100 minimum to open an account. Both companies allow you to manage your accounts online and have a mobile app for convenient access, though Synovus customers have more access to their funds because the company has branches and ATMs.
TAB Bank
Like Wysh, TAB Bank offers a high-yield savings account that does not require a minimum deposit or balance and does not incur monthly fees.
Also, both companies are entirely online, so you can't do in-person transactions. However, TAB Bank does have account offerings that Wysh does not, so that you can choose a money market and CD account in addition to a regular savings account there.
Also, the company offers e-mail and text alerts to keep you abreast of your account activity, which is a service Wysh does not provide.
Chime
Chime offers savings accounts like Wysh. However, customers are also able to get checking accounts through the company.
Additionally, you have more access to your money with Chime because you can receive an ATM card for your account. Like Wysh, Chime does not charge monthly fees.
However, there are overdraft fees charged on checking accounts, as well as ATM fees when customers make out-of-network withdrawals.
Bread
Bread is also an online company that offers savings accounts, so there are no branches or ATMs like Wysh.
Also, both companies charge no monthly maintenance fees and have a mobile app to give customers easy access to their account information. However, Bread offers CD accounts, unlike Wysh.
Who Is Wysh For?
If you're looking for a unique way to manage your finances, a Wysh savings account is a good option. Since you're able to enjoy a high interest rate, you can build your savings more efficiently, as well as look out for the financial future of your loved ones through the account's associated life insurance policy.
Additionally, if you've never had a life insurance policy, the company provides educational resources to help you understand how these benefits work.
Also, this savings account is for those comfortable banking online and don't need to make transactions at a branch or ATM. But that doesn't mean you're left on your own: Wysh still has customer service through its online chat feature and by phone, so you can still speak to someone about your account as needed.
Rating the Features
Before you choose to open any savings account, you want to get as much information about the experience as possible. To give you a well-rounded view of Wysh, below we describe the features customers enjoy.
Mobile Banking
There is an app available for Apple and Android users, so you can easily gain access to your account when on the go. Also, you can use the company's website to check your account information, transfer funds, and schedule automatic deposits. If you want to discuss your account on the phone, you can speak with a customer service representative at Wysh as well.
Customer Service and Experience
Signing up for an account is easy. All you need to do is fill out an application, which only takes about 10 minutes, on the Wysh website or mobile app.
Once you start your account, you can get answers to your questions through the company's Help Center on the website. However, if you're not able to find the information you need, there are customer service representatives available to help through the online chat or by phone from 9 a.m. to 5 p.m. EST on Monday through Friday.
Fees
Wysh does not charge any fees for its high-yield savings accounts. There is no minimum amount to open your account, so you can begin with as little as $1.
Rates
Wysh offers a very competitive interest rate, so you can have your money work for you when you open an account.
Tools, Extras
Wysh's website offers resources to educate people about term life insurance, so if this is your first time getting a policy, you can learn what to expect. Also, the Wysh Builder tool on the site allows you to determine how much life insurance is right for you.
Access
There are no ATMs or physical branches, so if you don't feel comfortable with only online transactions, Wysh won't work for you. However, you can easily make transfers, so you can still access your money.
Safety and Security
Accounts are FDIC insured through NBKC Bank, so your deposits are covered up to $250,000.
Minimum Deposit or Balance Requirement
There is no minimum deposit when you open a Wysh savings account, so you can start with $1. Also, there is no minimum balance required.
Frequently Asked Questions (FAQs)
What is life insurance?
Life insurance is a benefit paid to the family of a policyholder when that person dies. For the policyholder's beneficiaries to receive a payout, a premium — paid monthly or in one upfront amount — must be paid.
Can I use my life insurance while alive?
Depending on the policy, you may be able to use your life insurance funds while you're still alive, such as if you use living benefits to pay for long-term care. Also, you may be able to withdraw from the policy to consolidate debts, make a down payment on a house, or add to your retirement income.
At what age does life insurance not pay? 
Many life insurance policies have a maturity date of 100, so when people live to be 100 and older, the policy coverage ends.