Where The Jobs Are – 5 States Leading The Recovery
Our articles, research studies, tools, and reviews maintain strict
editorial integrity;
however, we may be compensated when you click on or are approved for offers from our partners.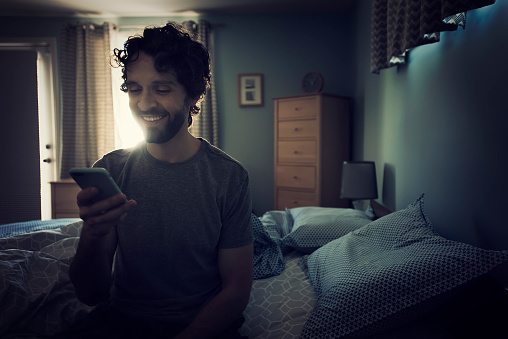 Last Friday the Bureau of Labor Statistics (BLS) released a report showing that the unemployment rate declined in 30 states during March, compared with just eight states that saw unemployment increase (the unemployment rate was unchanged in the remaining 12 states). But while the actual employment situation is not as strong as those statistics would suggest, there are some states that are showing genuinely strong job markets.
A number of things are riding on job growth — and not just for the unemployed. Retailers must anxiously watch to see if new jobs give the consumer sector a boost. Anyone stuck in low savings account rates should also be rooting for job growth, because that would bring conditions that are likely to lead to higher interest rates.
Getting a handle on the job market
Unemployment rates can be deceptive, because they are affected not only by the number of new jobs, but also by whether people enter or leave the labor force. For example, while the unemployment rate in March increased in only eight states, a total of 20 states saw net losses in the total number of jobs during the month.
The best sign of strength in the job market is when the unemployment rate is relatively low, but new job growth is what creates fresh opportunities. The top five states in terms of job growth over the past year also have below-average unemployment rates, making them good examples of places where the job market is thriving.
5 states with strong job markets
According to BLS data, the following are five states with especially strong job markets:
North Dakota. North Dakota saw a 6.55 percent increase in the state's total number of jobs over the past year, and its 3.0 percent unemployment rate is lowest in the nation.
Oklahoma. This state saw the second-highest rate of job creation over the past year, at 2.44 percent, and Oklahoma's unemployment rate is a moderate 5.4 percent.
Utah. At 2.42 percent, Utah's job creation for the past year ranked just behind Oklahoma's, and its unemployment rate is only 5.8 percent.
Texas. Texas grew its employment total by 2.34 percent over the past year, a rate that should help it improve on its 7.0 percent unemployment rate in the near future.
Louisiana. At 7.1 percent, Louisiana's unemployment rate isn't a great deal better than the average state's, but with 2.31 percent job growth over the past year, this could improve soon.
The upside of an uneven recovery
While it would be great if all areas could share in this recovery, having some areas of exceptional growth can act as a real catalyst for the economy. With any luck, where these areas of dynamic growth lead, more jobs, stronger sales and higher savings account rates will follow.