Can You Pay for Legal Fees With a Personal Loan?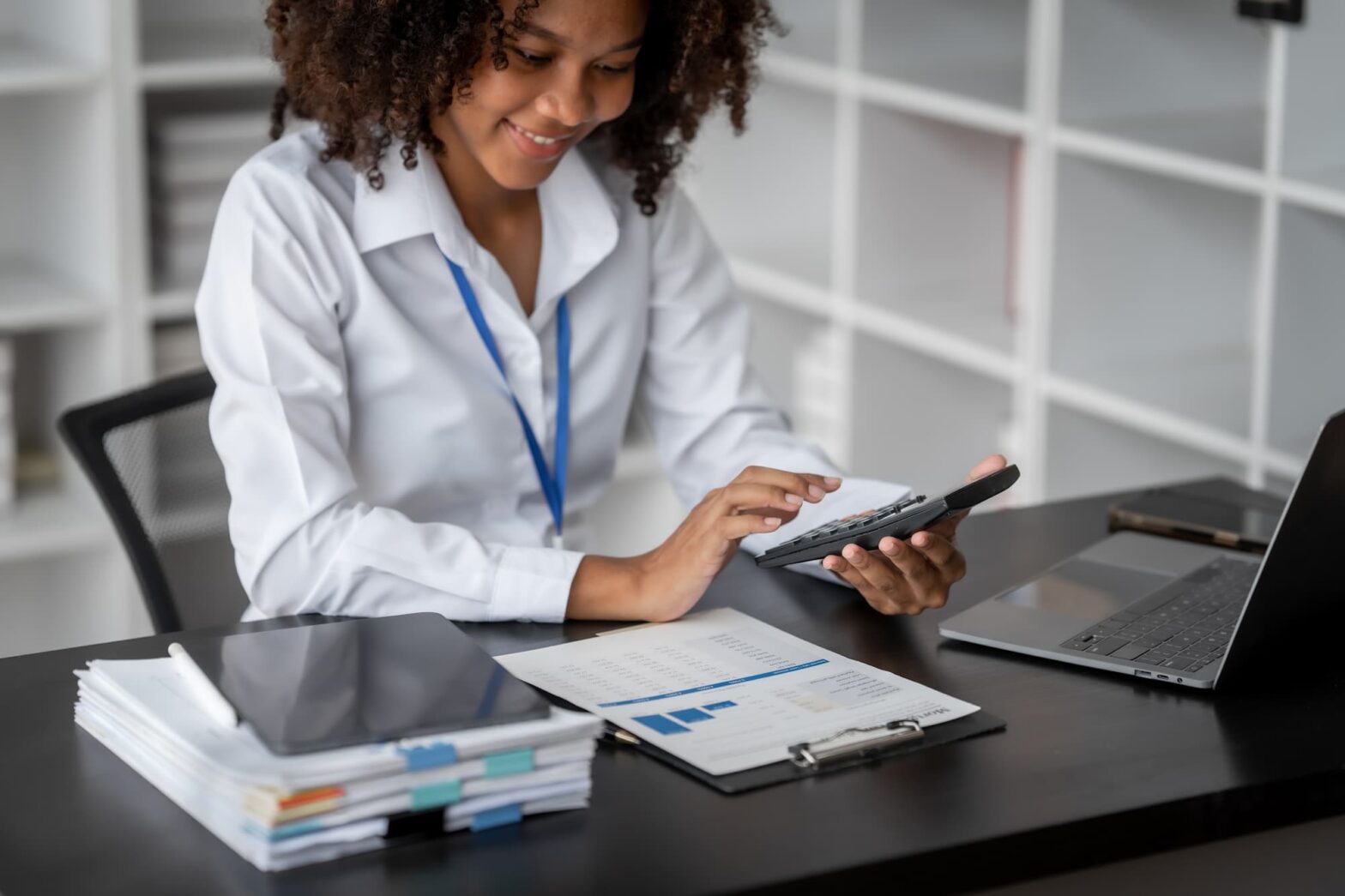 Legal expenses are often unexpected. And when you need a lawyer, you may have to pay upfront, quickly. A personal loan for legal fees might be your best option to get yourself out of such a jam.
Pay for Legal Fees with a Personal Loan
You may need a personal loan for legal fees if you run into problems with the law. Lawyers are expensive and court cases are entirely common.
How common? According to the National Center for State Courts, there are more than 83 million court cases at the state level.
Traffic: 52.6%
Criminal matters: 20.9%
Civil matters: 19.2%
Domestic relations: 5.5%
Juvenile problems: 1.5%
To handle this massive workload, the country is filled with lawyers who earn a lot of money. The Bureau of Labor Statistics estimates that the nation's 824,000 attorneys earn an average of $121,000 per year – $58.13 per hour on average. That's $99.7 billion in legal earnings every 12 months.
But legal bills are actually higher. What lawyers earn is less than what lawyers charge. They have expenses for paralegals, office space, investigators and other costs.
Lawyers can charge a flat fee, a contingency fee based on settlement or judgment amounts (common with personal injury suits), or an hourly rate.
"The hourly rate," explains Lawyers.com, "depends on each attorney's experience, operating expenses, and the location of his or her practice. In rural areas and small towns, lawyers tend to charge less, and fees in the range of $100 to $200 an hour for an experienced attorney are probably the norm. In major metropolitan areas, the norm is probably closer to $200 to $400 an hour. Lawyers with expertise in specialized areas may charge much more."
If you're involved with the legal system, you may face big expenses. Even if you "win," the costs can be overwhelming.
Related: How to Apply for a Personal Loan
Which Lenders Have the Best Personal Loan Rates?
Finding the lender with the best personal loan to meet your needs is as simple as using our search tool. Compare personal loans and find the best rates being offered today.
How to Reduce Attorney Fees
There are a number of ways to obtain – and lower – the costs for legal services.
Initial Consultations
Many attorneys offer free initial consultations. That may be all you need to solve your problem.
Pro Bono Services
Many states require or at least encourage attorneys to offer pro bono (free) services to those who qualify. Some Legal Aid departments also provide paralegal services, which may be all you need. Contact your state or local chapter of the American Bar Association for more information.
Court-ordered Legal Services
If you cannot afford an attorney in a criminal proceeding, the court provides one. However, public defenders are often overworked and underpaid.
Pre-paid Legal Services
This is similar to buying medical insurance. Normally, you pay a monthly fee for access to an array of common legal solutions. Insurance brokers can provide information regarding legal insurance costs and coverage in general.
Indirect Legal Insurance
Auto insurance, as one example, often provide legal services to defend you. And credit monitoring programs sometimes cover legal bills required to resolve identity fraud and credit card theft cases.
Discounts
Attorneys often quote hourly rates that seem stratospheric. But some charge flat fees for routine matters like real estate purchases, wills and business filings. Don't be afraid to ask about costs upfront and compare.
Legal Clinics
Not all legal situations require the most expensive lawyer in town. A non-profit legal clinic can provide needed services in many cases. Local law schools often operate legal clinics as a way to give students practical experience.
Online Services
Millions of people prepare their taxes using online services and software. The same concept is also available for those with a need to prepare wills and other paperwork.
Paying Attorney Fees
Whether you pay full freight or get a discount, attorney fees can be expensive. There are a number of ways to pay the bill.
Invoices. Pay by check for services as they are completed.
Payment plans. Allow you to stretch payments over a period of months or years. Ask about interest rates, late fees, etc.
Retainers. Attorneys in some types of practice routinely require a retainer. That's payment upfront. "A retainer," explains Lawyers.com, "typically operates as an advance payment on an attorney's hourly rate to handle a specific case. The lawyer puts the retainer in a special trust account and deducts from that account the cost of services as they accrue. During the course of legal representation, clients should review periodic billing statements reflecting amounts deducted from the retainer."
Retainers can be large. Clients without ready cash may need to borrow to fund such arrangements.
Financing Legal Bills
Not everyone has the cash needed to pay legal bills from a checking account. You may need to borrow. The fastest ways to borrow include home equity lines of credit (HELOCs) and personal loans. For very large amounts, fixed home equity loans and cash-out refinancing may be good options.
Related: How to Get a Personal Loan with Bad Credit
Home Equity Lines of Credit
A HELOC is a second mortgage secured by your home. HELOCs offer several advantages:
Because they are secured by property, interest rates may be very low.
HELOCs can be set up fairly quickly and at low or no cost.
You can stretch out your repayment over a long term (15 years is common)
You tap your line of credit when invoices come in. Borrowing just what you need and paying interest only on what you use.
And there are some disadvantages:
HELOC interest rates are almost always variable.
Your borrowing is limited to the amount of home equity you have. Most lenders lend up to 80% or 90% of your home's value. So if you owe $180,000 and your home is worth $205,000, you'd only be able to borrow $4,500 ($205,000* 90% = $184,500).
HELOCs are mortgages. If you lose your case and can't repay the loan, you might lose your home.
Mortgage applications ask if you're involved in a lawsuit. If you are, your application could be denied.
Personal Loan for Legal Fees
If you can't or don't want to borrow against your home, a personal loan for legal fees might be a better fit. Here are the pros:
Personal loans usually come with fixed interest rates.
Personal loans may fund in just days or even hours.
Lenders don't care what you're using the money for and don't ask about lawsuits.
Your home is not at risk.
You don't need home equity.
And personal loans also have drawbacks:
If your credit isn't outstanding, the interest rates can be much higher than those of secured loans.
The repayment term is shorter (five to ten years tops), which means your payment is higher.
Second Mortgages
Fixed home equity loans (second mortgages) combine some of the characteristic of the cash-out refinance and the personal loan:
Interest rates are usually fixed.
Because the loan is secured, rates are almost always lower than personal loan interest rates.
Closing costs are higher than for personal loans or HELOCs. You pay title, escrow, appraisal and lender fees.
Closing takes longer — days to weeks.
You need home equity to qualify.
Your home is on the line.
Lawsuits can cause application denial.
Longer repayment terms are available, which keeps payments lower.
Cash-out Refinancing
Cash-out refinancing means replacing your existing home mortgage with a larger one and taking the difference in cash to pay for legal fees. It comes with its own set of pros and cons:
The fees and processing time are the highest of these options.
The interest rate is the lowest of these options.
Cash-out refinancing only makes sense if you can improve on the terms of your existing mortgage, and it would cost less to take the cash out than it would to refinance the mortgage and just add a second mortgage or HELOC.
Cash-out refinance surcharges apply to the entire mortgage amount, not just the additional cash. That's why it's not the cheapest choice except when you need very high amounts of cash.
Your home is on the line if you can't pay the loan.
For many legal needs, the personal loan offers the right combination of speed, budgeting ease and risk to the borrower. Click below to see if a personal loan is the right choice for you.