Medical Loans for Healthcare Expenses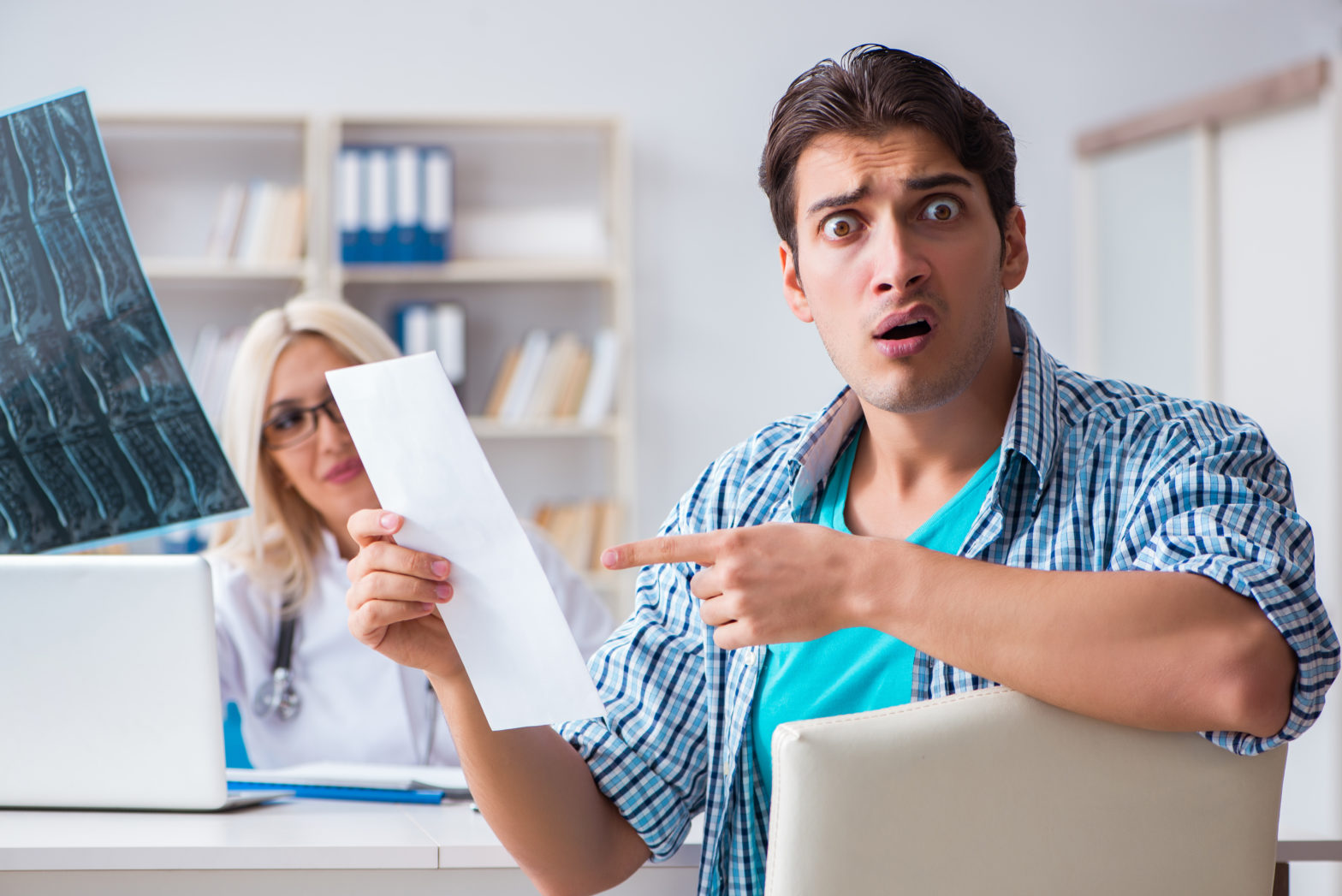 What are medical loans?
Medical loans include any financing used to pay for medical bills.
You can take them out for emergencies, to pay for elective or cosmetic surgeries or to refinance higher-interest medical loans. There are many kinds of medical loans, including:
Personal loans for healthcare
Medical credit cards
Loans from doctors' offices
Medical payment plans
Any financing used for medical purposes including traditional credit cards, home equity loans and lines of credit
Loans for medical bills can be crucial to your well-being if you have a condition that requires expensive care.
See medical loan interest rates
Why Take a Medical Loan?
Medical providers consider many procedures elective if they don't involve an emergency.
As a result, you may not have access to an operation that would eliminate severe back pain or allow you to walk or work comfortably until you prove that you can pay for it.
You may desire a procedure that isn't covered by insurance, or the deductible might be more than you can cover with your savings.
To get the best medical care, then, you might need to apply for a medical loan before undergoing your procedure.
Potential Risk of Medical Payment Plans from Your Doctor
Many doctors, especially those that specialize in elective procedures, offer payment plans in their offices.
As long as you make every payment on time and repay the entire balance within a specified period, you'll usually pay no interest.
However, these payment plans come with significant risk.
If you miss a payment or fail to repay the loan within the contracted period, the office then charges you interest on the entire amount financed from Day One – not just the amount remaining unpaid at the end of your repayment term. This is called "deferred interest," and it can be very dangerous.
So worst-case scenario, suppose that you finance a $10,000 procedure at zero interest for 12 months. If you have even just $1 remaining at the end of that 12-month period that isn't paid for some reason, you'd have to pay interest on the entire $10,000. And rates are often high. At 27%, you could owe thousands in additional payments to clear the debt.
Potential Risks of Medical Credit Cards
Medical credit cards work similarly to medical payment plans.
Banks and providers like CareCredit offer most of these products. Most also have deferred interest, with a promotional zero-interest period of three to 24 months.
What makes medical credit cards different from traditional credit cards?
While either card allows you to charge healthcare expenses, you can only use medical credit cards to pay for certain qualifying medical expenses – and only with a provider that accepts medical credit cards.
If you can qualify for a traditional credit card with a zero percent introductory interest rate, that's better than getting a medical credit card at the same rate.
How a traditional zero-interest credit card works

With a traditional zero-interest credit card, you charge your procedure and then make monthly payments.
At the end of the introductory period, which is usually six to 18 months, your interest rate increases to the rate stated on your card agreement.
Only the remaining balance at that time will be subject to the higher interest rate.
How a medical credit card works
Medical credit cards have deferred interest. Like medical payment plans, medical credit cards charge you interest on the entire original balance if you don't pay them off completely by the end of the introductory period.
The sneaky thing with medical credit cards is that they often display a minimum payment on the monthly statement. But if you only pay the minimum, you won't clear the debt within the zero-interest promotional period. And then your entire balance is – you guessed it – subject to retroactive interest at a high interest rate, typically.
The advantage of medical credit cards is that qualifying is easier than it is with zero-interest traditional credit cards. And as long as you repay it in time, you won't be charged interest.
Personal Loans for Medical Procedures
A personal loan, on the other hand, is a straightforward way to pay for medical procedures.
Most personal loans are unsecured, meaning you don't need to put up an asset like your home or car to get financing.
You can find and apply for personal loans online and use them for any purpose, including healthcare. You can take a single personal loan for multiple purposes – for instance, a medical procedure, debt consolidation and home improvement.
Another way to use a personal loan for medical bills is to go ahead and get a medical payment plan or medical credit card with a zero-interest promotional period, then use a personal loan to clear any remaining balance before the deferred interest kicks in.
It's smart to get preapproved from a personal loan provider or take out a personal line of credit before undergoing your procedure – so there is nothing to foul up your exit strategy from your loan.
You might also consider taking out a personal loan for multiple purposes like consolidating higher-interest debt and making home improvements as well as paying medical bills.
Applying for Grants for Medical Bills
There are many sources of grants to pay medical bills. Grants are not loans, and you don't have to pay them back. Here are a few sources of grants for medical bills:
Pharmaceutical companies, if you meet income criteria and need help paying for prescription drugs.
Non-profits and charities often serve as a bridge between the federal government and individuals.
Organizations dedicated to studying and curing specific conditions may have grants programs for eligible individuals who need help paying for treatment.
Healthcare providers like hospitals and clinics also offer help with medical bills to eligible applicants.
How do you find grants for medical bills?
You can search online using terms like "medical grants for (insert your disease or name of medication or procedure or hospital or location)" and look up the eligibility requirements.
Note that very few organizations give you cash outright. You might get medical supplies or equipment free or at a discount, low-cost medications, or treatment at certain clinics. Hospitals can arrange treatment and payment plans.
Are There Medical Loans for Bad Credit?
Sometimes you may have to apply to several sources to get a medical loan.
Bad credit can make financing healthcare more difficult. However, it is often possible to pay for healthcare with a combination of financing, grants for medical bills and medical payment plans.
Some lenders like Avant offer more options for medical financing with bad credit. Its minimum FICO score is just 580. Expect to pay about double the interest rates charged by prime-grade lenders like LightStream and Sofi.
Secured personal loans, home equity financing and reverse mortgages
Ask about secured personal loans for medical financing.
Bad credit is less of an issue when the lender has an asset (called "collateral" or "security") it can repossess if you fail to repay the loan. You may be able to secure loan approval by applying with a co-signer or co-borrower.
If you have home equity and enough income to qualify, home equity financing might be the cheapest bad credit financing for medical bills. That's because your credit is less of an issue when the lender can foreclose on your home if you fail to repay the loan.
If you're over 62 and have enough home equity, you may be able to pay your medical bills with a reverse mortgage. Because reverse mortgages don't require you to make payments, bad credit is less of an issue to the lender.
Medical Bills Before and After the Procedure
If you incur emergency medical bills, you have an advantage. You get the treatment whether you can pay for it up front or not. And then you have to pay the provider back. This gives you a lot more leverage.
Most medical providers do not want to send your account to a collection agency because the agency takes significant percentage of whatever it recovers from you. Providers are usually willing to offer you a repayment amount you can afford as long as you follow through and make the payments.
Credit bureaus also treat medical debts differently because they understand that you did not willfully get sick and choose to run up accounts that you could not repay. For this reason, repaying medical collections removes their impact from your credit score.