How to Get A Personal Loan to Start Ebay Business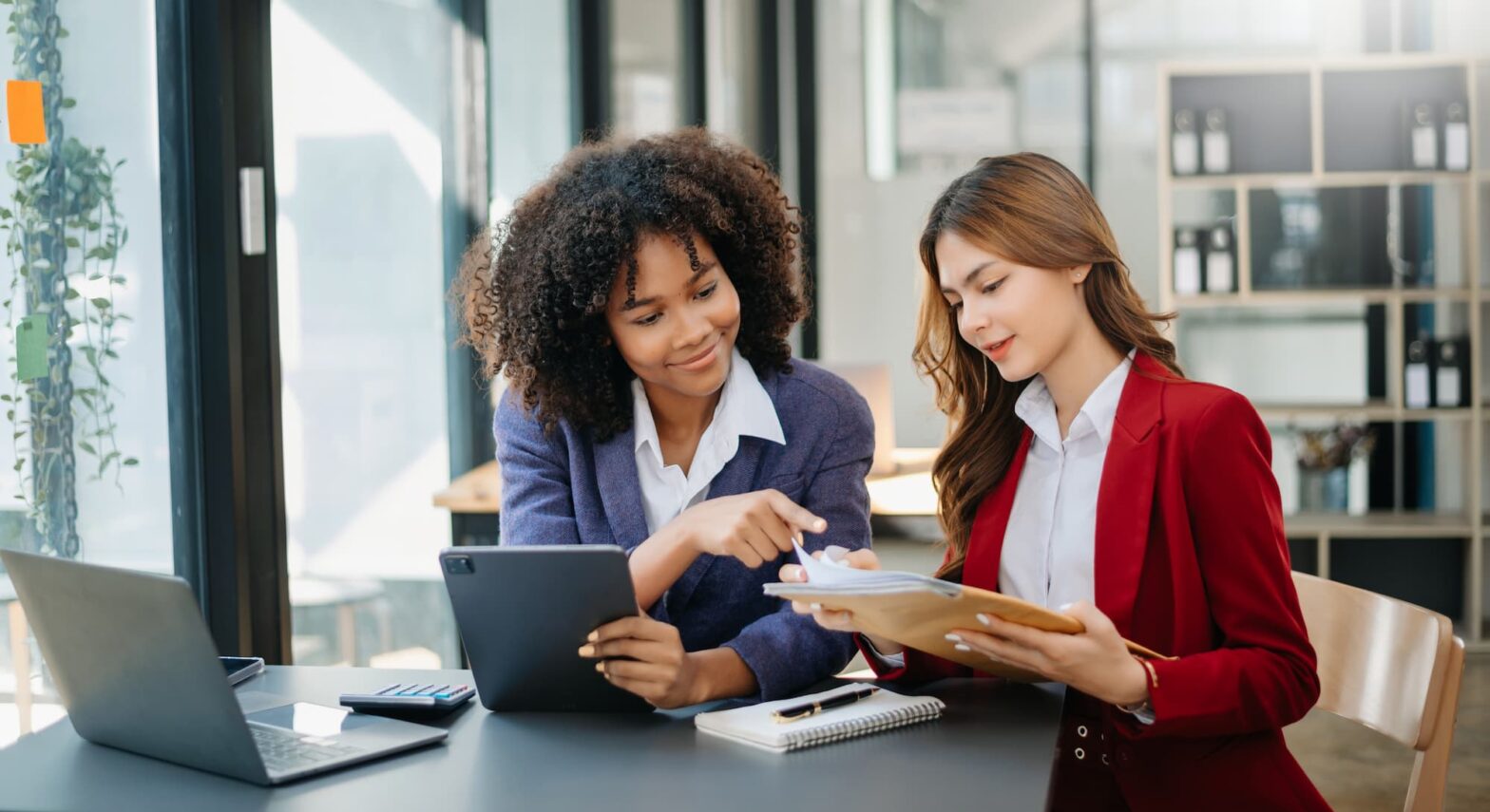 Start an eBay business and what comes next can be anything from an occasional sale to a full-time occupation that generates enough money to fully finance your household. Either way, eBay is a quick and proven way to market goods nationwide.
See today's personal loan interest rates
How Do eBay Businesses Work?
Understand that eBay is somewhat similar to a local garage sale. It's a way to offer things for sale but with some important distinctions.
First, eBay is nationwide and even worldwide. This means things that may not be salable locally may well be salable to the larger market served by eBay. There may be nobody within a 5-mile radius of your home who wants old cameras. Online, you may find entire groups devoted to such equipment, including people who scour eBay listings looking for the best possible deals.
Second, forget about selling only on Fridays and Saturdays. With eBay, the market is open seven days a week and all day long. The good news is that you don't have to physically be there.
Third, while a yard sale is a local event, marketing goods on eBay is likely to involve a long-distance delivery. This means when pricing goods you have to not only think about your cost to acquire something but also the expense of shipping and who will pay for it.
Find Today's Lowest Personal Loan Rates
Finding the lender with the best personal loan to meet your startup needs is as simple as using our search tool. Compare personal loans and find the best rates being offered today.
The eBay Guarantee
Buying goods at flea markets and garage sales can be an iffy process. What you see isn't always what you get, so it's buyer beware. However, with eBay, there is the "eBay Money Back Guarantee." According to the company, this guarantee "means you're protected if the item you ordered didn't arrive, is faulty or damaged, or doesn't match the listing. You'll get your money back."
The Advantages of an eBay Business
One reason eBay is a multi-billion-dollar business is that it makes transactions easy. You can start small with just a single item. This means you don't need a lot of upfront capital. Another big advantage is that you don't need an actual storefront. eBay is your storefront, so there's no need to worry about monthly rental costs, deposits, inventory, or utilities.
One of the joys of flea markets and garage sales is the number of surprising odds and ends that can be found. There's a lot of fun finding a prized item, but if your goal is to find a particular object, a good search engine can be a great advantage. Once your item is listed on eBay, it can be easily found. In effect, by using the eBay search function, buyers can create their own marketplace where they can see 26 versions of what they want from all over the country.
eBay benefits when sellers are successful. eBay gets a fee for each item that sells and the entire system is set up to make sales as transparent and seamless as possible. This system must be working pretty well; in the third quarter of 2019, eBay had a $310 million net income.
How to Start an eBay Business
You can start an eBay business by beginning as an eBay buyer. For just a few dollars you can bid on or buy a small item and see how the system deals with pricing, payment, shipping, and rating the seller.
Another important question concerns how best to sell your goods. You can choose to auction, have a reserve auction where sale prices either reach a certain amount or don't sell, or offer items on a fixed-price basis. Each approach has different pros and cons , which is best depends on your sales goal.
To make eBay easier to understand, there are numerous help pages on the system. T here is an eBay sellers group on Facebook with some 27,000 members where you can raise questions and get practical advice from experienced sellers.
What Are the Best Things to Sell on eBay?
The eBay search system makes items easy to find while also creating competition among sellers to hold down prices. To figure out what to charge and other information, eBay introduced "Terapeak " in 2019.
"Terapeak Research," says eBay, "is a marketing tool that provides insights on what to sell, when to sell, and how to sell on eBay." The service is free for Basic, Premium, Anchor, and Enterprise Store subscribers. All other sellers using eBay.com can pay for a yearly or monthly subscription.
"With Terapeak Research, you can see how products and categories are performing across all of eBay's marketplaces. Easy-to-understand reports indicate which products and categories are popular, and which strategies are successful in attracting buyers.
"For customized and targeted insights about markets you're interested in, simply search by keyword or product, and apply filters such as Listing type, Start price, Buyer country, and Time of day."
We live in an era of big data and artificial intelligence. With Terapeak, eBay has created a system that gives sellers data access that otherwise would be difficult if not impossible to duplicate.
Getting Your eBay Business Off the Ground
One of the reasons for eBay's great success is that it's open to everyone. You don't need a big bank account to start or a history of retail success to benefit from the eBay system.
An easy way to start is to look around your household, find something you don't want, and offer it for sale on eBay. To make the entry-level process easy eBay has a start page for sellers.
Keep Your Eye on Business Feedback
eBay is about more than selling and the exchange of goods for money. An important aspect of the system is that buyers get to rate sellers. Treat buyers well and you can get great ratings. Alternatively, bad ratings are a flashing red flag which say "stay away" to purchasers.
To get good ratings be sure to describe items accurately and fairly. Ship immediately. Tell buyers when goods have been shipped and provide the shipping information so they can track packages. It can make sense to have items boxed and ready to ship so that when an order comes in the only things needed are a shipping bill and a label.
Financing Your eBay Business
$5,000 Personal Loan for eBay Business
Payment and Loan Term in Years
Rate
1 Year
2 Year
3 Year
4 Year
5 Year
6%
$430.33
$221.60
$152.11
$117.43
$96.66
9%
$437.26
$228.42
$159.00
$124.43
$103.79
12%
$444.24
$235.37
$166.07
$131.67
$111.22
15%
$451.29
$242.43
$173.33
$139.15
$118.95
18%
$458.40
$249.62
$180.76
$146.87
$126.97
The easy way to start an eBay business is to begin without cash for inventory. If you've got an item around the house to sell, you've got inventory that can be put on the system.Most eBay sellers likely start off with individual accounts. These are the accounts that allow you to sell items from your own inventory. In contrast, with a business account, you can sell your goods as well as inventory obtained from suppliers and wholesalers.In fact, you can sell inventory from others without first buying it, a process called "drop shipping." In this situation, you sell an item on eBay and when you get a buyer the item is sent directly from the supplier to your purchaser. This saves you the hassle of packing, labeling, etc. For more information go to the eBay drop shipping help page.CashTo start selling on eBay, you can bootstrap your way to more sales and a bigger inventory by using the profit from one sale to finance the next one or two. And gradually grow your business. As sales increase, you will need more cash simply to be in business and buy inventory. As the business grows further you will likely need other forms of financing.Credit cardYou can use a credit card to buy inventory. Credit cards are fast, easy, and – if not paid off every month – expensive. Credit card interest rates can top 18% and carry an assortment of additional fees and charges.The use of credit cards can also be expensive indirectly. How you use a credit card impacts your credit score. Too much use – say more than 30% of your available credit – may harm your credit score. That can lead to higher costs when you borrow for a home or car.
Related: How to Apply for a Personal Loan
Personal loanWhen you start selling on eBay, it can make sense to look at a personal loan. This is a form of financing defined by simplicity and common sense.With a personal loan, you borrow a set amount of money, say $5,000. You repay the debt over a specific period, say one to five years – the shorter the loan term the bigger the monthly payments. The interest rate is fixed.A personal loan is a type of unsecured financing. It's not a claim against your home or car. Because a personal loan is not secured there is more risk for the lender. This means the interest rate is higher than you will pay for a mortgage or car loan.Personal loans are available from banks and credit unions. Sometimes friends and family can also chip in. To find the best personal loan rates be sure to shop around. Look for the best combinations of rates and loan terms to hold down monthly payments.Start Your eBay Business TodayNow you know how to start an eBay business. And how to finance it. Understand that financing a small startup is different from borrowing to operate or expand your established business. As your eBay business grows, consider business lines of credit for inventory, to provide cash flow during a slowdown or add equipment and warehouse space when (hopefully) your business takes off.Compare personal loan offers now