Personal Loans Prequalification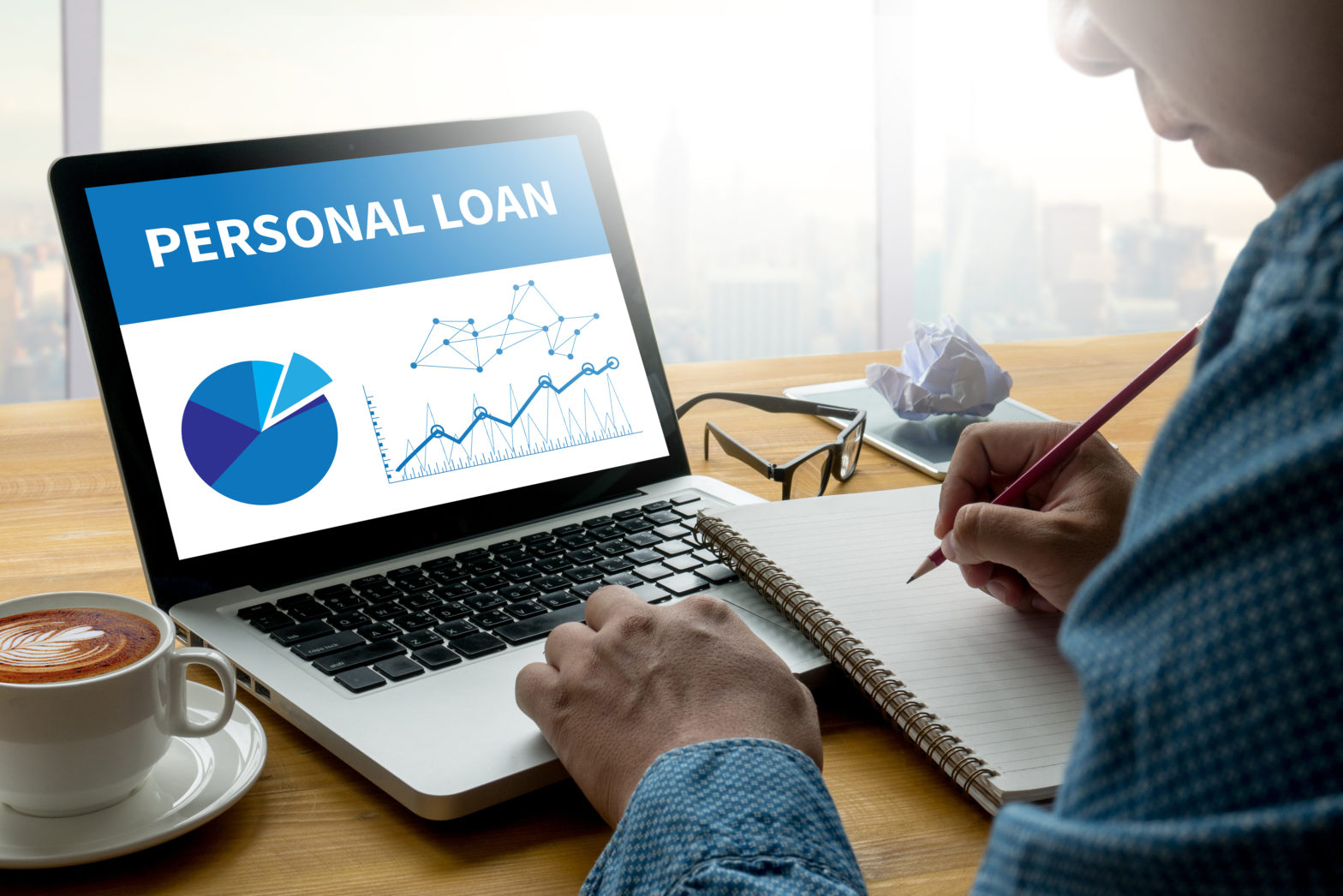 Personal loan prequalification or preapproval is a good step to take if you don't need a loan today, but you think you might in the near future. Prequalify for a personal loan today or apply for loan preapproval. This way, you can make better spending decisions and borrow confidently.
See current personal loan interest rates
What Does it Mean to Prequalify for a Personal Loan?
You don't have to prequalify before applying for a personal loan. But it's smart to prequalify for several reasons:
Personal loan prequalification forces you to look at your debts and understand what you can afford.
Prequalifying for a personal loan shows you what your debt-to-income ratio is and your credit grade. This helps you shop for the best deal. You can only get accurate personal loan quotes if you can provide complete information.
Prequalifying if you think you might need a personal loan helps you close faster when you decide to complete the process. This is similar to the way homebuyers apply for loan preapproval before home shopping.
If you're considering a large purchase, prequalifying for financing tells you what your monthly cost will be and helps you budget for the expense.
The prequalification process is relatively quick and easy. You simply complete a prequalification form, answering questions about your job or business, wages and earnings, assets and debt.
See Which Lenders Have the Best Personal Loan Rates
Finding the lender with the best rates and lowest fees is as simple as using our search tool. Compare personal loans and find the best rates being offered today.
Credit Inquiries for Personal Loan Prequalification
Next, the lender checks your credit. If you are shopping for a loan and have not settled on a lender, make sure every lender does a "soft" pull, which does not add an inquiry to your credit history. "Hard pulls" cause your credit score to drop several points.
This is important because personal loan credit pulls get different treatment from those for mortgages and auto loans. For those products, all inquiries within a short period are combined and treated as one. But for personal loans, that's not the case. Every hard pull generates an inquiry and drops your credit score.
Preliminary Decision
Based on your application and credit information, you're either granted prequalification or denied. If you do prequalify, the lender supplies details about the personal loan you're eligible to apply for – such as the maximum loan amount and interest rate.
If you accept this prequalified loan offer, the next step is to officially apply for the loan. For an application, you'll provide documentation proving your income and assets. This may involve recent pay stubs for employees or tax returns for self-employed or commissioned individuals. The lender may want copies of bank, investment and retirement account statements.
If you reject the prequalification loan offer, the process ends. You can always try to get prequalified with another lender and see if they provide a better loan offer.
Understand that being prequalified is not the same as being approved. If your documents support the information on your initial prequalification – for instance, your pay stub proves that your income is what you indicated – you will likely obtain loan approval. But at this point it's not guaranteed.
Those who want a more solid offer can seek personal loan preapproval.
What Is Personal Loan Preapproval?
The terms personal loan preapproval and prequalification don't have legal definitions. For many lenders, prequalification and preapproval mean and involve the same things. One personal loan lender may require that you be preapproved, while another may require you to be prequalified. But the questions asked and the process involved could be nearly the same for both lenders.
That is not always the case, however. Some lenders prequalify you by just asking a few simple questions about your income and debts, getting an estimated credit grade (fair, good, etc.) and telling you what you "should" be able to borrow.
Others conduct a full review of your credit and verify your income and assets. You'd complete an application with your personal information, income, employment, financial references and debts. You would also indicate how much you want to borrow and why you want it. (Personal loans can be for any purpose, but lenders almost always want to know why you want the money).
How do you know if your preapproval or prequalification is solid or just a marketing play? The process. If you don't complete an application and supply documentation proving your income and assets, the decision you get from the lender isn't worth much. Unless the lender checked your credit report before issuing a recommendation, the result may only be good for lining a bird cage.
If you're just shopping and comparing offers, and you know the information you're supplying is accurate (you know your credit score and gross monthly income), the minimal prequalification is probably okay. But if you want an approval that you can count on in the near future, go through the more rigorous screening.
What Documents Do You Need for a Personal Loan?
Ready to seek prequalification/preapproval or formally apply for a personal loan offered to you? You'll need to have important information and documents handy. These can include:
Proof of identity like a driver's license, state ID, Social Security card, passport, or military ID
Proof of income, as evidenced by paycheck stubs, W-2 tax forms, bank statements, or tax returns and supporting documents / schedules
Statements for banking, investment and retirement accounts
Proof of residence/address, as indicated on your insurance policy, utility bill, voter registration card, or copy of your lease
Sometimes, items on these documents trigger a request for more information. Be prepared to provide that quickly.
What Is an Adverse Action?
An "adverse action" is a notice that you are not getting exactly what you want from the lender. It might be denying your application altogether. Or it might be offering you a lower loan amount than you want. Your application might have been suspended for being incomplete.
You don't normally get an adverse action notice if you fail the prequalification process. But the Fair Credit Reporting Act and the Equal Credit Opportunity Act obligates lenders to issue adverse action notices when your credit application is denied or less-desirable terms are offered. Anything less than a full approval for the terms you requested can trigger the release of this form.
You may receive the adverse action in writing, in person, or over the phone. It should provide details about why you were turned down. It may list your current credit score and offer tips on how you can obtain a complimentary copy of your three credit reports. The name, address, and phone number of the credit bureau that gave the lender your credit report should also be included.
Appealing an Adverse Action
You don't have to respond if you receive an adverse action notice. However, if you don't agree with the reasons stated in the adverse action notice, you can. The lender has to give you the contact information to appeal its decision. Or you can choose to prequalify with other lenders and apply with them instead.
Finalizing Your Personal Loan
You've been given a personal loan offer. You've formally applied for the personal loan and supplied all the requested information. So what happens next?
At this point, you're waiting for the lender to approve the loan and issue loan documents. This could happen quickly or take a few days, depending on the lender (online lenders may approve you more quickly).
Be aware that this is often when a hard check on your credit occurs. If any derogatory items pop in between your prequalification and your final approval, your loan could be derailed. Never increase spending or miss a payment when you have a loan in process. If you must use your credit cards (to make a purchase online, for instance), you might want to immediately make an online payment to the credit card issuer to keep your balance down.
You'll be granted final/full approval on the personal loan after all your information has been checked and all the requirements have been met. Once that happens, it's a matter of waiting for the funding to arrive in your chosen bank account. This can occur within hours or days of approval, depending on the lender. You may get the money faster if you already have a different account with that lender.
Shopping and Prequalifying for a Personal Loan
You may want to shop around and try to get prequalified from several different loan providers at the same time so that you can compare loan offers and find a better deal. That way, you can narrow down your decision and be ready once it's time to apply for a personal loan officially.
Overall, the entire process – from prequalification to funding – can take a couple of days to a couple of weeks. Online lenders can often complete the process more quickly, while brick-and-mortar banks, credit unions, and other lenders may require more time.