What Types of Personal Loans Are Available?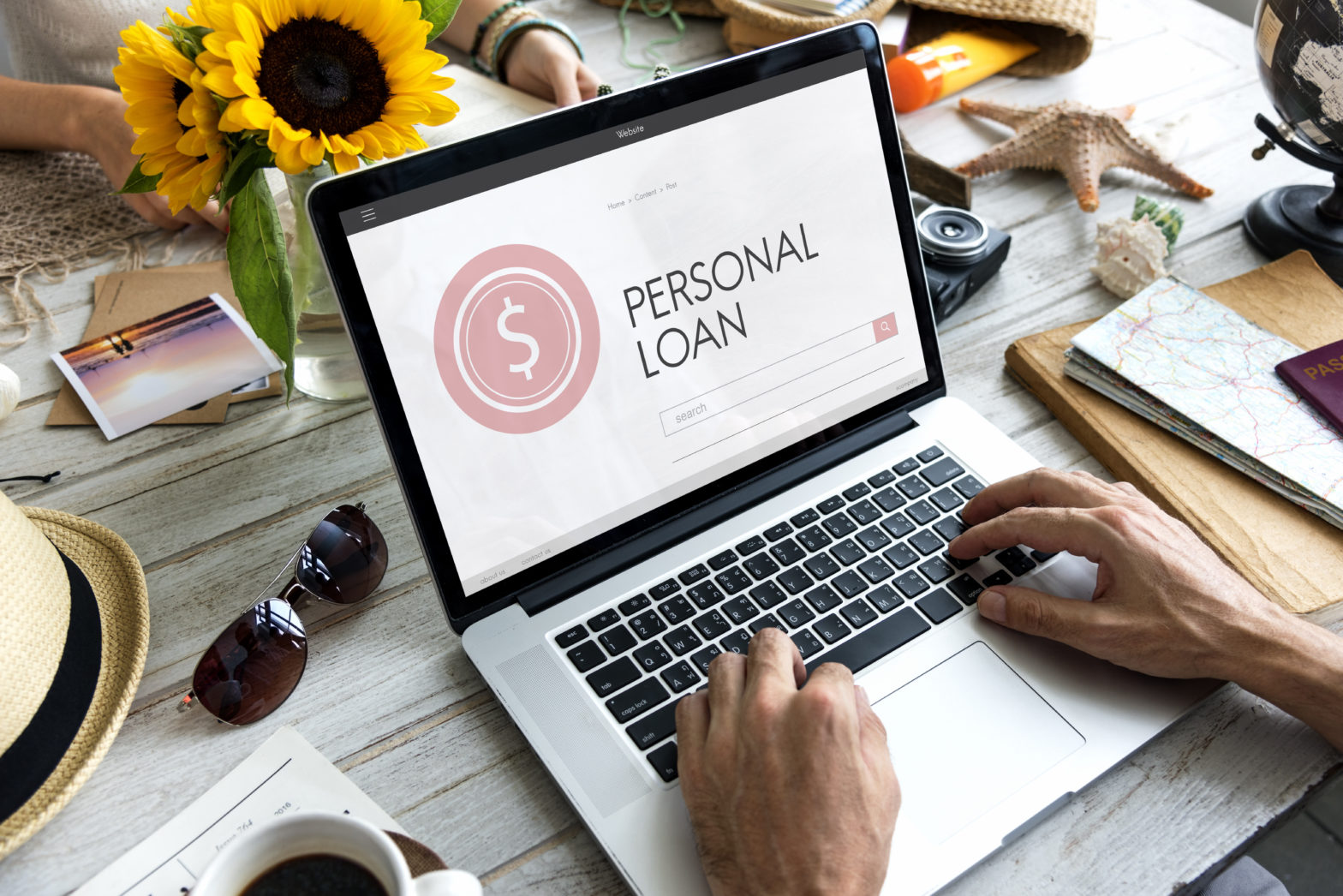 Most personal loans are unsecured with fixed interest rates and steady payments. But personal loans actually come in a variety of financial flavors. These include loans secured by collateral, loans with variable interest rates and lines of credit. The best personal loan for you depends on your purpose, income and credit rating.
It may seem that all personal loans are pretty much alike. However, there are big distinctions among personal loans.
It's important to know the differences to hold down interest costs and avoid surprise terms and big expenses.
Types of Personal Loans
While some personal loan types can be extremely specific (race horse loan, anyone?) and we can't cover them all here, most have some of the features listed below.
Unsecured personal loans
Unsecured personal loans are the most common type of all-purpose personal loan financing. This means you don't pledge an asset (property the lender can take if you don't repay the loan). Personal loans are installment loans, which means you borrow a lump sum and repay it in monthly installments. Most personal loans have fixed interest rates and payments. For instance, if you borrow $5,500 at 10% interest over four years, the monthly payment is $139.49. Unsecured personal loans are widely available and sources include banks, credit unions, friends, and family.
Secured personal loans
Secured personal loans are also installment loans. The difference between secured personal loans and unsecured personal loans is that the borrower must pledge an asset. That asset is collateral. If you take a secured personal loan and put up your collateral (like a car or artwork), the lender can take it if you don't repay the loan. Secured personal loans can have lower interest rates because the lender assumes less risk.
Fixed-rate loans
Most personal loans have a fixed interest rate. The attraction of a fixed rate is that there are no monthly payment surprises and borrowers can easily budget. The term fixed rate just means that the interest rate you start with does not change during the term of the loan. Your payment does not normally change either, and this can make budgeting easier.
Variable-rate loans
Variable-rate personal loans have interest rates than can change. These are less common than fixed-rate loans. It can be harder to budget with a variable rate loan because the payment can change. Variable rates are more common with personal lines of credit than they are with installment loans. The only reason to accept a variable rate installment loan over a fixed rate loan is to get a lower interest rate. In exchange for you taking on more risk, the lender should pass on some interest savings to you.
Debt consolidation loans
It often happens that individuals have more than one debt. As well, it may be that some of that debt has an unacceptably high interest rate, such as credit card financing. You can consolidate debt with a personal loan, home equity loan, balance transfer credit card, or a debt management plan with a credit counseling service.
Debt consolidation can lower your interest rate, reduce your payments, and/or simplify your budgeting. Debt consolidation can be an attractive strategy to reduce outstanding loan balances and is often very workable if you budget and don't rack up additional bills. Undertaking debt consolidation if you continue to spend more than you earn results in disaster. If you need help managing debt, get it before consolidating debt.
Loans with co-signers
It often happens that individuals have bad credit, insufficient credit or too little income to qualify for financing on their own. They may not be able to get financing. Or they may face high interest rates and stiff loan terms. One way to get a better deal is to apply for a loan with a co-signer, someone with strong credit, solid income and a willingness to help you out.
If you have a loan with the backing of a co-signer, both parties should be aware that if you do not make your payments on time, it also harms your co-signer's credit history and score. If you don't repay the loan, the cosigner is 100% responsible for the debt. Borrowing with co-signers is something to take very seriously because you want to protect the individual who is trying to help you.
Personal lines of credit
Personal lines of credit are personal loans. But unlike most personal loans, they are not installment loans. Instead of signing your papers and getting a lump sum delivered to your checking account, for example, you get the right to borrow up to a preset limit any time during the loan's term. You may be able to request a transfer to your checking account, write a check from the line of credit, or use a card.
You make payments based on the amount of credit that you've used, and the interest rate. Note that personal lines of credit nearly always have variable interest rates. Because you use your account, pay it and reuse it, the personal line of credit is a revolving account. Credit cards are also revolving accounts.
Miscellaneous loans
Miscellaneous loans are available to finance items not normally covered in typical banking situations. For instance, if you want to finance a tractor, computer equipment, or dental expenses, there is probably a loan for that. Essentially, such financing is really just a personal loan in which the lender asks you to explain why you need the financing. In some cases, the item itself serves as security for the financing.
Deciding which type of personal loan is best depends on the amount you need, your financial profile and the lender's willingness to make a loan. The important point is to shop around and to see which form of financing best meets your needs.
Which Lenders Have the Best Debt Consolidation Loan Rates?
Finding the lender with the best debt consolidation loan to meet your needs is as simple as using our search tool. Try it now. Compare rates, fees, and more.
What About Payday Loans?
Also called check advance loans, payday loans are a notoriously expensive way to obtain short-term financing.
"Payday loans are typically structured with a single balloon payment of the amount borrowed and fees, timed to coincide with the borrower's next payday or other receipt of income," says the Consumer Financial Protection Bureau (CFPB).
"Loans are repaid at the storefront or – in the event the borrower does not return to the storefront – repayment may be initiated by the lender by presenting the consumer's personal check or effecting a pre-authorized electronic debit of the consumer's deposit account."
In other words, the borrower gives the lender a check to be cashed in the future when money from a payroll deposit is in the account. Things get dicey if the payment is delayed or is insufficient. The typical payday loan is for about $400 and by the time fees and interest costs are added up the cost of borrowing is "391% on a typical 14-day loan" according to a CFPB study.
How can you avoid a payday loan? Put aside cash every week for deposit in a savings account. Even small amounts – say $10 or $20 – add up and can help you avoid payday lenders.
What Are Auto Title Loans?
Auto title loans are an example of secured personal financing to avoid. One reason is the cost, but another is the potential for disaster in the event of a late or missed payment.
According to the Federal Trade Commission (FTC) interest rates for auto title loans are sky-high.
"Lenders often charge an average of 25 percent per month to finance the loan," says the FTC. "That translates to an APR of at least 300 percent. It could be higher, depending on additional fees that the lenders may require. For example, if you borrow $500 for 30 days, you could have to pay, on average, $125 plus the original $500 loan amount – $625 plus additional fees – within 30 days of taking out the loan." (Emphasis theirs)
That puts auto title loans in the same interest rate ballpark as payday financing, not a great place for borrowers. Even worse, many auto title loans require borrowers to install devices in their cars so the lender can track the location of their security. Such devices can also have the ability to simply shut off the car in the event payment is delayed or not made.
"As auto lenders reach out to those with poor credit," according to The New York Times, "they are increasingly using starter interruption devices, technology that allows them to remotely disable a car, to spur timely payment."
Imagine that you have a late payment with an auto title lender and that your vehicle comes to a dead stop on your way to work or while taking your kids to school. The disruption will be immense.
Cash Advance From Your Credit Card
Most credit cards allow you to get a cash advance from an ATM. This means that if you have an emergency need for money, there are thousands of nearby places where you can get the cash that you need.
Lender policies regarding credit card cash advances very extensively. Several standards are common, however.
First, the amount you can take out per day is generally limited. For example, maybe you can take $200 at a time in cash from an ATM. This may not be enough to resolve all emergency cash needs, but in a lot of cases it will take care of immediate expenses.
Second, lenders charge for the convenience of credit card cash advances. Not only is there interest, there can also be a flat fee from the lender for the cash advance as well as an ATM charge.
While credit card cash advance fees can be expensive in an absolute sense, they may be a bargain in some situations. For instance, it may be cheaper to get a credit card cash advance than to pay overdraft fees for a checking account or to miss a payment for an auto title loan.
Find Your Best Personal Loan
As always, the best way to find a personal loan is to shop around. Not only should you look for the best rates and terms, but also look for the type of personal loan which best meets your interests. Different lenders have different fees and charges so shopping around can be a real money saver.