Aspiration Savings & Checking Review 2023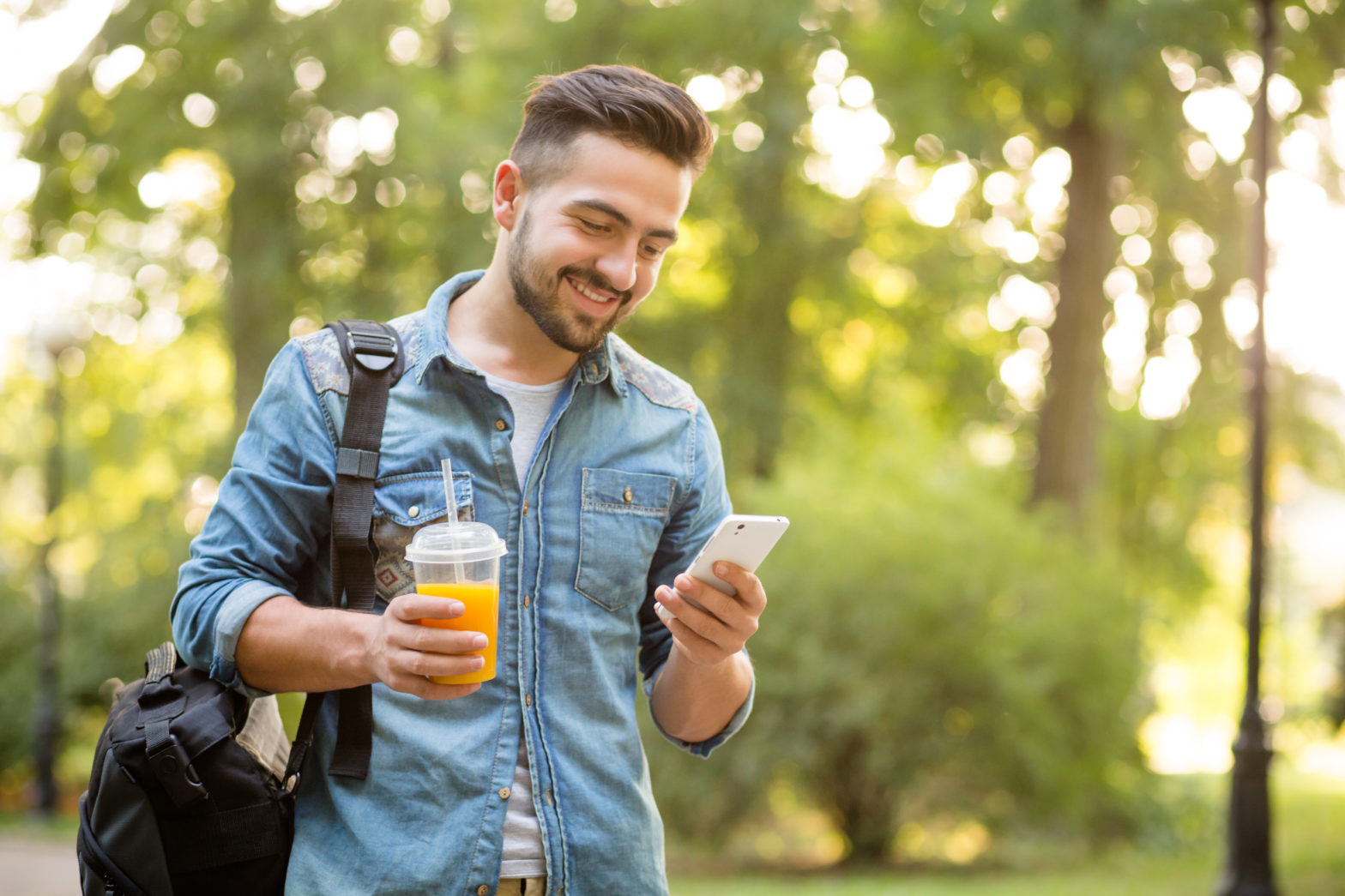 If climate change concerns you, there are now banking accounts designed to help you reach a carbon zero footprint. Aspiration offers savings and checking accounts that are built around the concepts of sustainability.
Offering features such as free ATMs, cash back, and early paydays, Aspiration isn't just good for the environment. It can be good for your wallet too.
Here's a review of Aspiration checking and savings accounts, how they stack up to the competition, and whether one is right for you.
Who are Aspiration Savings and Checking Accounts For?
Obviously, Aspiration accounts were created with eco-conscious consumers in mind, but even if climate change isn't on your radar, this company can be a good choice for your banking needs.
We think Aspiration savings and checking makes the most sense for people who are:
Concerned about the environment
Comfortable doing their banking online
Looking for low-fee accounts
If you prefer to do your banking in a branch or if you are looking for an account that comes with robust investment options, you may want to look elsewhere.
Compare Aspiration to Other Savings and Checking Accounts
Aspiration is just one of several financial companies and banks that offer online savings and checking accounts. Here's how it compares to other services.
Chime
Like Aspiration, Chime is part of the new generation of financial technology companies that offer banking products. While Aspiration is built to be eco-conscious, Chime is designed for those who may need to build credit.
Both accounts have low fees, provide access to direct deposits up to two days early, and have a large network of fee-free ATMs. While Chime's APY of 0.50% for savings is much lower than Aspiration's maximum APY of 5%, there is no need to spend anything to get the Chime rate.
Axos
Axos is a bank rather than a financial technology company so it offers more account options than Aspiration. For instance, it has business accounts, mortgages, loans, and investments.
Its essential checking account is similar to Aspiration's regular Spend & Save Account in that there are no monthly maintenance fees or overdraft fees, and it also offers early direct deposit. However, you'll need a rewards checking account to earn interest, which can be as much as 1.00%. Savings accounts at Axos earn up to 0.61%. Both are lower than the 3-5% offered by Aspiration.
Compare the Best Checking Accounts Online
Compare Aspiration to other top checking accounts and see how it stacks up.
Top Features of Aspiration Savings & Checking
Aspiration has bundled a number of perks and benefits into its savings and checking accounts. Here are some details of their top features.
"Pay what is fair" pricing
If you have a basic Aspiration account, you'll "pay what is fair" to maintain it. In other words, you choose your own monthly fee, and that amount could be zero if that's what you think is fair. If you use an extra service such as wire transfers, Aspiration promises to only charge its actual cost.
Carbon offset options
With any Aspiration account, you can choose to round up your purchase price, and the company will plant a tree every time you do so. Planting locations include areas of Africa, South America, and the U.S.
If you upgrade to an Aspiration Plus account, the company's Planet Protection feature will automatically apply a carbon offset for every gallon of gas purchased with your account's debit card. Aspiration partners with organizations such as Cool Effect and 3Degrees to apply the offsets.
Up to 10% cash back on certain purchases
Account holders can earn up to 10% cash back on purchases made with their Aspiration debit card at Conscience Coalition businesses. These include brands such as Toms, Blue Apron, and Wolven. Regular Aspiration accounts earn 3-5% cash back, depending on the brand, while Plus accounts can receive 10% cash back.
Up to 5% APY on savings
Interest rates for Aspiration savings accounts are impressive. Regular accounts can earn up to 3% APY while Plus accounts are eligible for 5% APY. The one catch is that you need to spend $1,000 a month with your checking account to qualify.
Also, only the first $10,000 in your savings account qualifies for this rate. If your balance is higher, Plus accounts will earn 0.10% while regular accounts won't accrue interest.
Purchase protection
Aspiration offers several purchase protection features when you use your debit card. It will double the manufacturer's warranty on many products, offer a refund on eligible purchases if you're dissatisfied, and provide $600 in cell phone insurance if you pay your wireless bill with your debit card. Purchase Assurance is also available on Plus accounts and that will pay for items damaged or stolen within 90 days of purchase.
Note that for cell phone insurance, you need to pay your bill with your physical debit card.
How to Get Started
Opening an Aspiration account is a fairly straightforward process although it can take several days before your account is ready for use.
Enter your email on the company's website to get started. It will then ask you to create a password, select a regular or plus account and enter your Social Security number.
At this point, you should be asked to link an existing checking or savings account to your Aspiration account. To verify your account, look for two small deposits from Aspiration.
Once the account has been verified, you'll need to make a $10 opening deposit and also provide a form of identification such as a driver's license. In some cases, Aspiration may request additional documents such as bank statements.
After these steps are completed, you should receive a physical debit card in the mail. However, you'll also get a digital card so you can begin using your account right away.
Rating the Features
While Aspiration's great features sound good on paper, how do they stack up in the real world? Here's a closer look at what you should know.
User experience
If there is one area in which Aspiration could use some work, this is it. The company offers an app to manage money, but many users report having difficulty with the interface. There also seems to be inconstancy in when deposits are processed and become available, according to customer reviews. However, Aspiration says after you've been a member for 30 days, mobile check deposits should be available in 1-2 days.
On the other hand, Aspiration will pay you up to two days early for ACH transfers made through direct deposit.
Fees and rates
Fees for Aspiration accounts are minimal. There are no overdraft fees, dormant account fees, or paid NSF fees. If an item is returned, there is a $4.50 fee.
With basic accounts, you won't have to pay any monthly maintenance fee. Plus accounts are subject to a monthly fee of $7.99 although a discount is available to those who pay their fees annually. Having a Plus account opens the door to additional benefits such as Product Assurance and reimbursement for out-of-network ATM fees.
Transparency
Aspiration maintains a thorough FAQs section that covers everything from the company's mission to how to perform various account functions. The FAQs also have a search bar to make it easy to sort through the many questions listed.
One thing that may not be obvious from Aspiration's website is that it is not a bank itself. Instead, it is a financial technology company. However, it uses several banks to hold funds and this allows customers to insure up to $2.5 million in deposits through the FDIC.
Flexibility
There's good news and there's bad news when it comes to flexibility.
Aspiration accounts can be managed online or via an app. They also accept mobile check deposits and provide a digital debit card number for online purchases. Plus, you can access your money for free at more than 55,000 ATMs nationwide.
However, you can't deposit cash, and that could be a serious inconvenience for some people.
Customer support
Aspiration offers multiple ways for customers to reach a representative should they have trouble with their accounts.
While phone support isn't offered 24 hours a day, representatives are available seven days a week. Customers can also email the support center or submit a request online. There is no chat option, however.
Online reviews of Aspiration's customer service indicate some people have had difficulty in receiving answers to their inquiries so this too may be an area ripe for improvement.
Pros and Cons of Aspiration Savings & Checking
Like all banking options, Aspiration savings and checking accounts have their pros and cons. However, the benefits seem to outweigh any potential drawbacks.
The company has made sustainability its mission and offers unique features to further that cause. Basic accounts also come with an innovative fee structure and have no required monthly cost. On the other hand, you'll need to upgrade to Aspiration Plus – and pay a fee – for some account perks and benefits.
Bottom Line
With minimal fees and innovative features, Aspiration holds its own among the best checking accounts. While it appears there may be room for improvement in some areas such as app functions, you won't find a higher APY on savings anywhere right now. For eco-conscious consumers, Aspiration offers unique financial accounts that can be good for both the environment and your wallet.