Marcus Savings Account Review 2023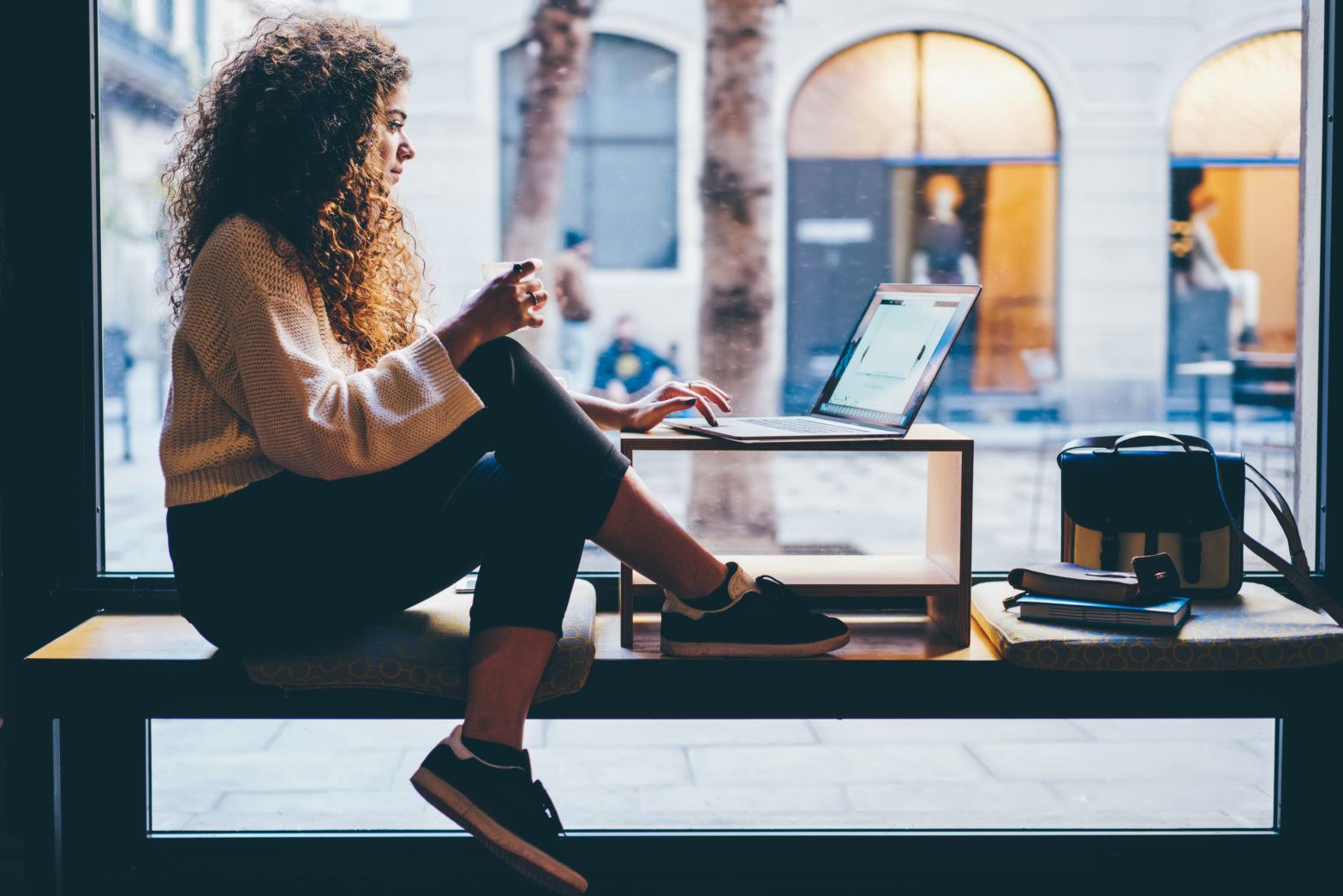 Marcus by Goldman Sachs is a brand of Goldman Sachs Bank USA, offering high-yield savings accounts as well as certificates of deposits and personal loans.
If you're ready to open an account and start saving money, learn how Marcus by Goldman Sachs compares to other online banks to help decide if it's right for you.
Marcus High-Yield Savings Account Essentials
There are some key features that set this high-yield savings account apart from savings accounts offered by other online financial banking institutions and investment banks. Here's a quick rundown of the most important things to know about the Marcus by Goldman Sachs savings option:
Earn a competitive yield on savings
No monthly maintenance fees
No minimum-deposit requirement
No minimum-balance requirement
FDIC-insured deposit coverage
Manage your account with online and mobile banking access
Which Banks Have the Best Savings Account Rates?
Rates are on the rise, and we've made finding the bank with the best savings account to meet your needs simple and fast. Check out our listing below and find your high-interest savings account.
MoneyRates Editor's Analysis: Pros & Cons
When deciding whether to open an account of any kind, savings or otherwise, it's a good idea to consider the pros and cons. The following is a breakdown of the highs and lows to note about the Marcus high-yield savings account.
Marcus High-Yield Savings Account Rates
Like other online banks, Marcus by Goldman Sachs offers savers the chance to earn an above-average rate for their money. The current APY is well beyond the national average rate which hovers around 0.07%.
This rate applies to all balances; there are no tiered rates. It's a similar rate to those offered by many competitor online banks, including Capital One 360.
When compared to credit unions and traditional brick-and-mortar banks, the high-yield savings account by Marcus easily outstrips them. Marcus also offers an edge over traditional banks, in that it offers savings accounts with no monthly fees or minimum-balance fees.
At brick-and-mortar banks, you may be more likely to pay a $5 to $10 monthly maintenance fee or be subject to minimum-balance fees and requirements. The key trade-off, of course, is that traditional banks have branches, whereas, an online bank like Marcus does not. But if you prefer digital banking to branch banking, that may not make much of a difference.
Marcus High-Yield Savings Account Monthly Fees
Marcus by Goldman Sachs takes the same approach to monthly fees as many online banks do, in that you pay no monthly maintenance fee to have a savings account. Minimizing fees is always helpful, as fees can detract from the interest you earn on your savings. That's important when you're trying to maximize the growth of your savings.
There is also no minimum-balance fee or any transaction fees to transfer money between your Marcus high-yield savings account and accounts at other banks.
There is a limit on online transfers, but it's very generous. You can transfer up to $125,000 at a time from your Marcus account to another bank without requiring special approval. If you want to transfer more than that, you'll need to call customer service first.
Other Savings Account Fees
Savings accounts are governed by federal Regulation D, which dictates how often you can withdraw from your account per month. Currently, the limit is six withdrawals monthly; anything above that would be considered an excess withdrawal.
Some banks penalize you for making excess withdrawals above the six allowed by charging an excess withdrawal fee. Marcus by Goldman Sachs doesn't do that. It does, however, reserve the right to deny transactions that would put you over the limit or close your account altogether.
Marcus also doesn't charge a wire transfer fee to send or receive money. However, you may still be subject to a fee from the bank that's sending money to you or receiving it from your Marcus account via wire transfer. Bottom line, Marcus by Goldman Sachs offers savers a generous break on fees, especially compared to traditional banks.
Additional Marcus High-Yield Savings Account Features & Benefits
The Marcus savings account doesn't come with a lot of extra bells and whistles. But there are a couple of things worth noting.
The first is being able to manage your account online and through the Marcus app. Both are free to use, and you can view your balances and schedule transfers easily.
Marcus allows you to make deposits using an electronic transfer, direct deposit, wire transfer, or mailing a check, which can take a few additional business days to process. Mobile check deposit isn't an option, however.
The other benefit of opening a savings account with Marcus is access to a U.S.-based call center seven days a week. Customer service is available by phone daily, which is convenient if you have questions or need help with your account. Help is available by calling 1-855-730-7283, Monday to Friday from 8 a.m. to 10 p.m. E.T. and Saturday to Sunday from 9 a.m. to 7 p.m. E.T.
Are There Other Ways to Save with Marcus by Goldman Sachs?
In addition to the high-yield savings account option, you can also save with Marcus using certificates of deposit. There are two CD options from which to choose:
High-yield CD accounts
No-penalty CD accounts
High-yield CD accounts
Certificates of deposit can be useful for saving for short- or long-term goals, and Marcus by Goldman Sachs offers CDs with terms ranging from six months to six years. CD rates vary by maturity. The minimum deposit required is $500, and savers earn a guaranteed rate of return. Marcus does impose a penalty if you withdraw money from a high-yield CD ahead of its maturity date.
No-penalty CDs
If you'd prefer some flexibility with saving, you could opt for a no-penalty CD instead. No-penalty CDs also have a $500 minimum deposit requirement, and you can choose from a 7-month, 11-month or 13-month term. All three offer competitive rates, with the 11-month CD yielding the highest APY.
Borrow with Marcus
In the event that you need to borrow money, Marcus also offers loans. These loan options are available:
Debt consolidation
Credit card consolidation
Home improvements
Online loans
The minimum loan amount is $3,500; the maximum is $40,000. There are no fees associated with loans from Marcus.
At this time, Marcus does not offer credit cards or checking accounts, which may be a drawback if you're hoping to do all your banking in one place. There's also no option to open a money market account, which is something you may be interested in if you want to combine high-yield savings with check-writing privileges.
How to Open a Marcus High-Yield Savings Account
Opening a high-yield savings account with Marcus is something you can do online, and it takes just a few minutes. The online account-opening process is secure and starts with creating a username and password.
From there, you give Marcus the information needed to open your account, which includes your:
Address
Phone number
Date of birth
Social security number
Employment status
If you're opening a joint account, they also need to provide their information.
The next step is verifying your identity, and after that, you enter the bank account number and routing number for the account you want to use to make your opening deposit. It's a simple enough process, with no lengthy paperwork to fill out.
Final Verdict: Should You Open a Marcus High-Yield Savings Account?
Opening a savings account with Marcus could be a good option if you want to earn a competitive rate on savings while avoiding monthly fees.
This account is similar to other online savings accounts in terms of the APY you can earn, the fee structure, and the ease of setting up your account.
The option to also save with high-yield and no-penalty CDs offers even more incentive to consider Marcus by Goldman Sachs as your online bank of choice. Not being able to open a checking account or make mobile check deposits are things to keep in mind, however, as you decide which bank is the right place to keep your money.