Coinbase Review 2023: Features, Pros & Cons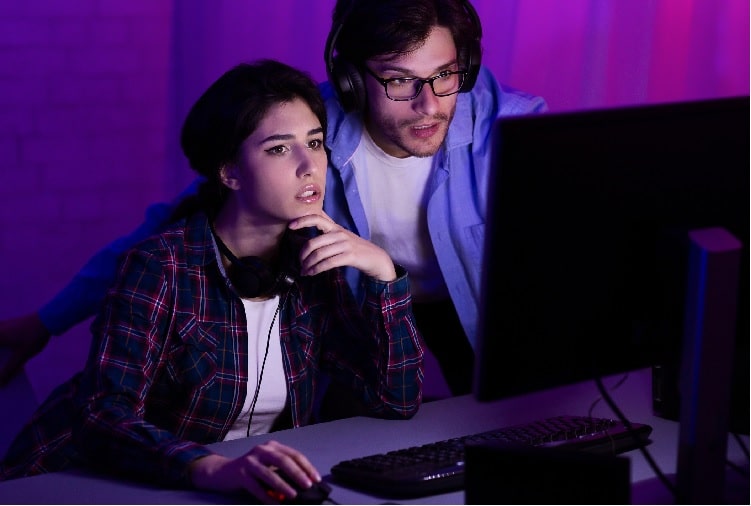 Investing money can help you build wealth and reach your financial goals. Cryptocurrency is something you might consider if you'd like to go beyond stocks or bonds in your portfolio.
Trading crypto is a little different than investing with a robo-advisor or opening a brokerage account. It can be riskier, for one thing, but it can also yield the potential for greater rewards.
According to Gemini's State of Crypto report, nearly two-thirds of Americans say they're interested in crypto investing. Coinbase is a cryptocurrency app that's making it easier to buy and sell.
If you're crypto-curious or you're ready to start investing, this Coinbase review covers the basics of how this app works.
What Is Coinbase?
Coinbase is a cryptocurrency app that allows you to start building a crypto portfolio in minutes. The company was founded in 2012 on the idea that anyone should be able to send or receive Bitcoin. It's since evolved into an app that lets more than 56 million verified users invest, spend, save, earn, and use crypto.
This is not a robo-advisor or an online brokerage. So you can't trade stocks or mutual funds here or open an individual retirement account. And it isn't a bank either, so there are no checking accounts or savings accounts. But you can buy and sell cryptocurrencies, including Bitcoin, Ethereum, and Litecoin, from your desktop or mobile device with the Coinbase app.
The app is supported in over 100 countries. And more than $335 billion in cryptocurrency volume is traded quarterly. Cash balances in Coinbase accounts are covered by up to $250,000 in FDIC insurance protection. So if you're wondering, "Is Coinbase legit?" you can rest assured that it is.
Explore your investment options and the variety of investment vehicles available, including crypto investing and REITs.
Compare Online Robo-Advisors
At MoneyRates, we make it simple to compare robo-advisors and find the best robo-advisor to meet your needs. Use our search tool to compare rates, fees, and more.
Who Is Coinbase For?
Generally speaking, the Coinbase app is designed for people who have an interest in cryptocurrency investing and want a convenient way to trade.
Some of the investors who might consider using this app include:
Beginners who are just getting started with cryptocurrency trading.
Experienced crypto traders who want an accessible mobile app with low trading fees.
Individuals who want to be able to trade, earn, and spend cryptocurrency all in one place.
Anyone who'd like to expand their cryptocurrency knowledge.
If you have no interest in crypto at all, then you might want to consider a robo-advisor or an online brokerage instead. And if you need banking products, you may want to look elsewhere. But if you're ready to add crypto to your portfolio and you want to do so through a trusted online cryptocurrency exchange, Coinbase could be a good fit.
Top Features of Coinbase
The Coinbase cryptocurrency app comes with several features that make it attractive for beginning and advanced investors alike. Here are some of the main highlights:
Ease of use. The Coinbase app is easy to use and you can create an account to start trading in minutes. You can use the app to buy and sell cryptocurrencies, track pricing and schedule automated crypto purchases according to a schedule you set.
Learn and earn. Want to get cryptocurrency for free with zero investment? Coinbase allows you to earn up to $32 worth of crypto just for learning more about them through simple online lessons.
Vault protection. Coinbase helps you keep funds secure by allowing you to store them in a vault with time-delayed withdrawals.
Digital wallet. Coinbase's wallet feature allows you to store all of your cryptocurrencies and NFTs in one place. You can also trade more than 500 cryptocurrencies and connect it to the desktop version of the app.
Coinbase Visa. Though it has yet to officially launch, Coinbase has plans to roll out a Visa debit card that would allow you to store and spend your crypto. You'll also be able to use the card to earn crypto rewards back on eligible purchases.
How Coinbase Works
The Coinbase app is designed specifically for cryptocurrency trading. When you create an account you'll be able to trade more than 50 cryptocurrencies through the app, including Bitcoin, Litecoin, and Ethereum. You'll need to add a payment method to start trading, which can be a bank account, debit card, PayPal account, or Apple Pay wallet. Once your profile is complete, you can browse cryptocurrencies to decide which ones you want to buy or sell.
On the desktop, this is simple as signing into your account, then clicking Buy/Sell on the upper right-hand side. You'd then click the Buy field to choose the crypto asset you want to purchase, enter the amount you'd like to buy and choose your payment method. All you have to do then is confirm the purchase, then click Buy to complete it.
If you're trading through the app, you'd login then select Buy and choose the asset you want to purchase. Enter the amount you want to buy, confirm the information is correct and tap Buy Now. That's all that's needed to purchase crypto with the Coinbase app.
This is all included with a basic Coinbase account. If you're looking for more features you can try Coinbase Pro instead. With Coinbase Pro, you can track the market, view open orders and trading history and take advantage of an industry-leading API.
Getting Set Up
You can create an account with Coinbase online or download the Coinbase cryptocurrency app in the Play Store or