Best Prepaid Debit Cards of September 2023
MoneyRates has partnered with CardRatings for our coverage of credit card products. MoneyRates and CardRatings may receive a commission from card issuers. Opinions, reviews, analyses & recommendations are the author's alone, and have not been reviewed, endorsed or approved by any of these entities.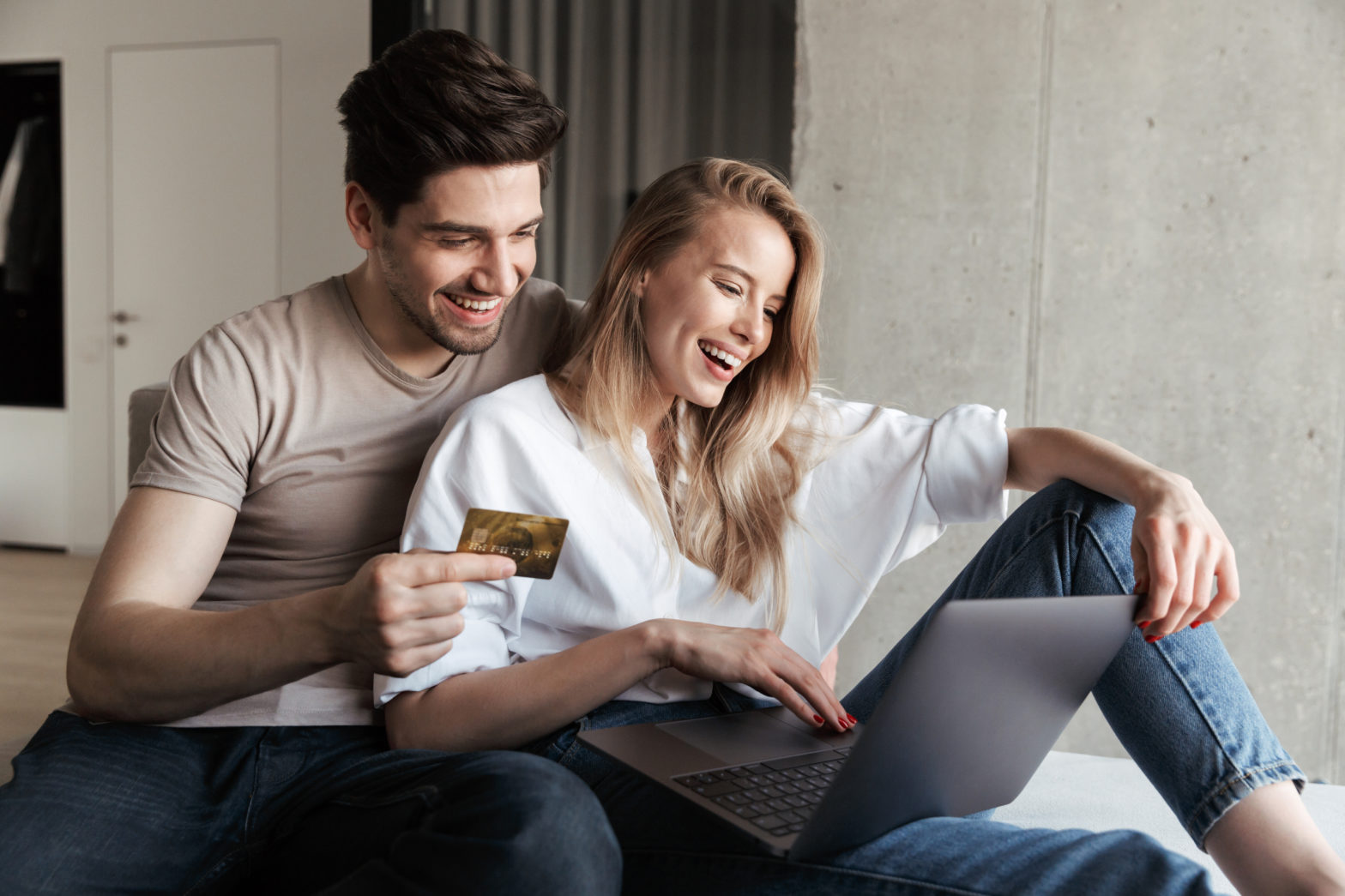 The best prepaid debit cards help you avoid getting into debt because you're never spending money you don't have. They are safer than carrying cash and have the worldwide acceptance that comes with Visa and Mastercard.
Prepaid debit cards are also a useful budgeting tool that can help you learn to allocate your money responsibly.
Best Prepaid Debit Card with Low Fees – Kroger REWARDS Prepaid Visa Card
At first blush, the Kroger REWARDS Prepaid Visa Card might seem to cater only to the niche market of Kroger shoppers. And while it's true that the benefits of the card are maximized if you are a loyal Kroger customer, it's a serviceable card for any consumer and has reasonable fees.
The reloadable prepaid debit card is issued by U.S. Bank and is available at any Kroger store. There is a $1.50 fee to purchase the card in the store, on top of whatever amount you load onto it. However, that fee is waived if you sign up for the card online.
Beyond that, there is a $4.95 monthly fee and a $2.50 fee to get cash off the card using an ATM. There is also a $3.00 fee to reload the card with cash and a 5% ($5 minimum) to reload using a check. However, it's free to reload card-to-card and free to reload using direct deposit.
Direct deposit is certainly your best choice if it is available to you. Not only is it free and convenient, but you also earn a $10 bonus when you make your first successful direct deposit. That offsets two monthly fees.
Kroger Rewards Prepaid Visa Debit Card brings with it many of the same benefits as the Kroger REWARDS World Mastercard®
Three points for every dollar spent on Kroger Family of Companies Own Brand Products
Two points for every dollar spent in the Kroger Family of Companies (excluding fuel centers)
One point for every dollar spent on all other purchases.
Points can be redeemed for free groceries at Kroger. You earn $5 in groceries for every 1,000 points you accumulate.
Pro Tip: You can request a Mastercard Debit Card instead of a Visa if you prefer.
Kroger REWARDS Prepaid Visa Card
Best Features: The fees are reasonable and many can be avoided. In addition, the Kroger REWARDS program gives you the chance to earn free groceries. The more you use your card, the more free groceries you earn.
Bonus: You earn a $10 bonus when you reload your card for the first time using direct deposit.
Rewards: The Kroger REWARDS program lets you earn points every time you use your card. The points can be redeemed for free groceries. 1000 points are worth $5 in groceries.
Three points for every dollar spent on Kroger Family of Companies Own Brand Products
Two points for every dollar spent in the Kroger Family of Companies (excluding fuel centers)
One point for every dollar spent on all other purchases.
Credit Needed: N/A
CardName
Best Feature: The CardName offers an alternative (albeit an expensive one) to traditional checking accounts.
The fees associated with this card are rather high – either pay a monthly service fee or pay per transaction – but it does provide an option for people who have struggled to manage a traditional checking account in the past as there is no opportunity for over-drafting your account. There is also an opportunity to earn some cash back via offers with specific merchants.
What is a Prepaid Debit Card?
A prepaid debit card gives you the access and convenience of a credit card but without the danger of going into debt. Rather than paying a credit card bill after you have made your purchases, you load the prepaid debit card with money beforehand and are able to spend only up to the amount loaded onto the card.
A prepaid debit card is accepted anywhere Visa or Mastercard is accepted. A prepaid debit card will usually have a Visa, Mastercard, or American Express Logo. This means you can use it for such things as paying bills online and other e-commerce transactions. You can also use it at ATM machines.
How Does a Prepaid Debit Card Work?
When you buy a prepaid debit card, it is associated with a unique account. Once you register the card, you can use it just like you would a debit card from a bank. You need to have money to use a bank debit card, and the prepaid debit card works the same way. It will only work if you have put money into your account.
Just like you would put more money in the bank if you were low on funds and needed to use your debit card, you would do the same thing for your prepaid debit card. Your new card will come with instructions on how to do so.
You will have a PIN number that goes with your prepaid debit card. When you are using the card in person, you will insert your card into a card reader machine at a cash register and follow instructions, which will include inputting your PIN number. The amount of the purchase is deducted from your balance.
A prepaid card also comes with numbers you can input for online transactions as well. You would do this just as you would with a debit card or a credit card.
How to Choose A Prepaid Debit Card
The useful nature of prepaid debit cards is pretty standard. So the factors you should keep in mind for choosing a card are fees and rewards.
Prepaid debit card fees
Most all prepaid debit cards have some type of monthly account fee. The amount of the fee can vary widely.
There can also be fees associated with purchasing the card, reloading the card, making purchases, getting funds off the card at an ATM, even fees for not using the card for an extended period or for closing your account.
Some of these fees can be avoided. For example, you can avoid the purchase fee by signing up for a prepaid debit card online and can avoid the reload fee by using direct deposit. It's important to read the fine print before making a decision.
Prepaid debit card rewards programs
Some cards, such as Kroger, offer a rewards program similar to those offered by credit cards. But most prepaid debit cards do not. Again, you'll want to read the fine print to see if the rewards are easily achievable, given your personal spending habits.
Best Practices for Using a Prepaid Debit Card
It's important to know that a prepaid debit card will not help you improve your credit rating or help you establish credit. For that, you would need a secured credit card.
However, for a young person with no credit, or someone with a poor credit history, a prepaid debit card can be an excellent tool to help you manage your money in a responsible way. Using a prepaid debit card will help you learn to allocate your funds and track your spending. It can also help you create a structured monthly budget.
To use a prepaid card effectively, and to avoid as many fees as possible, you will want to load with your regular paycheck, using direct deposit. It's simple, free and ensures you won't forget to reload your card which can lead to an embarrassing situation.
Credit Score You Need for a Prepaid Card
One of the best parts about using a prepaid debit card is that credit score is completely irrelevant. There is no baseline qualification to obtain one, as you are only able to spend the money that is loaded onto the card.
Frequently Asked Questions
My bank just raised the fee on my checking account – again. I'm now paying $20 a month. That's more than $200 a year, and I struggle to keep that much in my account to begin with, so this could wipe me out. A co-worker said he just has his paycheck deposited into a pre-paid credit card and uses that instead of a checking account. Is that a good alternative?
One thing is for sure – you should find an alternative to paying $20 a month for a checking account. Whether or not a pre-paid card is the right alternative is another matter.
Before you settle on a pre-paid card as an alternative to your current account, there are some important questions you should ask:
Am I paying for unwanted features on this checking account?
Recent data from the MoneyRates.com Checking Account Fee Survey show the average fee for checking accounts is $13.09, so $20 is about 50 percent above average. Accounts charging fees at that level usually come with special features such as relatively high interest (which does not mean much these days) or rewards. The problem is, since you say you typically carry a low balance, you probably won't reap many benefits from checking account interest or rewards – certainly not enough to justify paying $20 a month. As a first step, see if your bank has an account with fewer features but lower fees.
Are there cheaper checking accounts out there?
If your bank does not offer a cheaper account, there are banks that do provide free checking accounts. About a quarter of all checking accounts still have no monthly fee, so look for one of those. Online checking accounts are an especially good place to look for free checking.
Would the pre-paid card you are considering offer FDIC deposit insurance?
Some pre-paid cards may be set up in association with a bank so that money you put on the card is covered by deposit insurance, but don't assume this is so. Check to make sure because this is too valuable a protection to give up.
What fees are associated with this pre-paid card?
A pre-paid card may not have a monthly fee, but one of the knocks on them, in general, is that they are expensive to use, so find out what fees would be involved. These can include fees for loading and re-loading the card, transactions fees, and even non-activity fees.
5. Do you write many checks from your current checking account?
A pre-paid card may be a viable alternative to a debit card, but if you also write checks, you will need to find an alternative.
6. Do you have automatic bill pay set up from your current account?
This is another convenience checking accounts offer that you may not be able to replicate with a pre-paid card.
Rising fees have allowed pre-paid cards to gain a growing following among consumers, but with a little searching, you should be able to get the advantages of a free or reduced-fee checking account to avoid paying anything like your current $20 a month.
Methodology
In evaluating the Kroger REWARDS and Netspend Visa reloadable prepaid debit cards, the primary factor was fees. When you opt to use a prepaid debit card, the chances are you have had trouble handling money in the past, or you are just starting out and you are on a limited budget. In either case, you don't have extra cash to throw away on fees. Both cards have fees but Kroger REWARDS are significantly less.
We also took a look at the benefits. Both cards carry the global acceptance of Visa and Mastercard. But Kroger REWARDS offers a $10 bonus for using direct deposit and encourages frequent use of the card with a rewards program that pays off in free groceries. Netspend offers a unique "savings account" approach to their prepaid debit card but the interest payouts don't match up with the Kroger rewards.