Sallie Mae High Yield Savings Account Review 2023
Our articles, research studies, tools, and reviews maintain strict
editorial integrity;
however, we may be compensated when you click on or are approved for offers from our partners.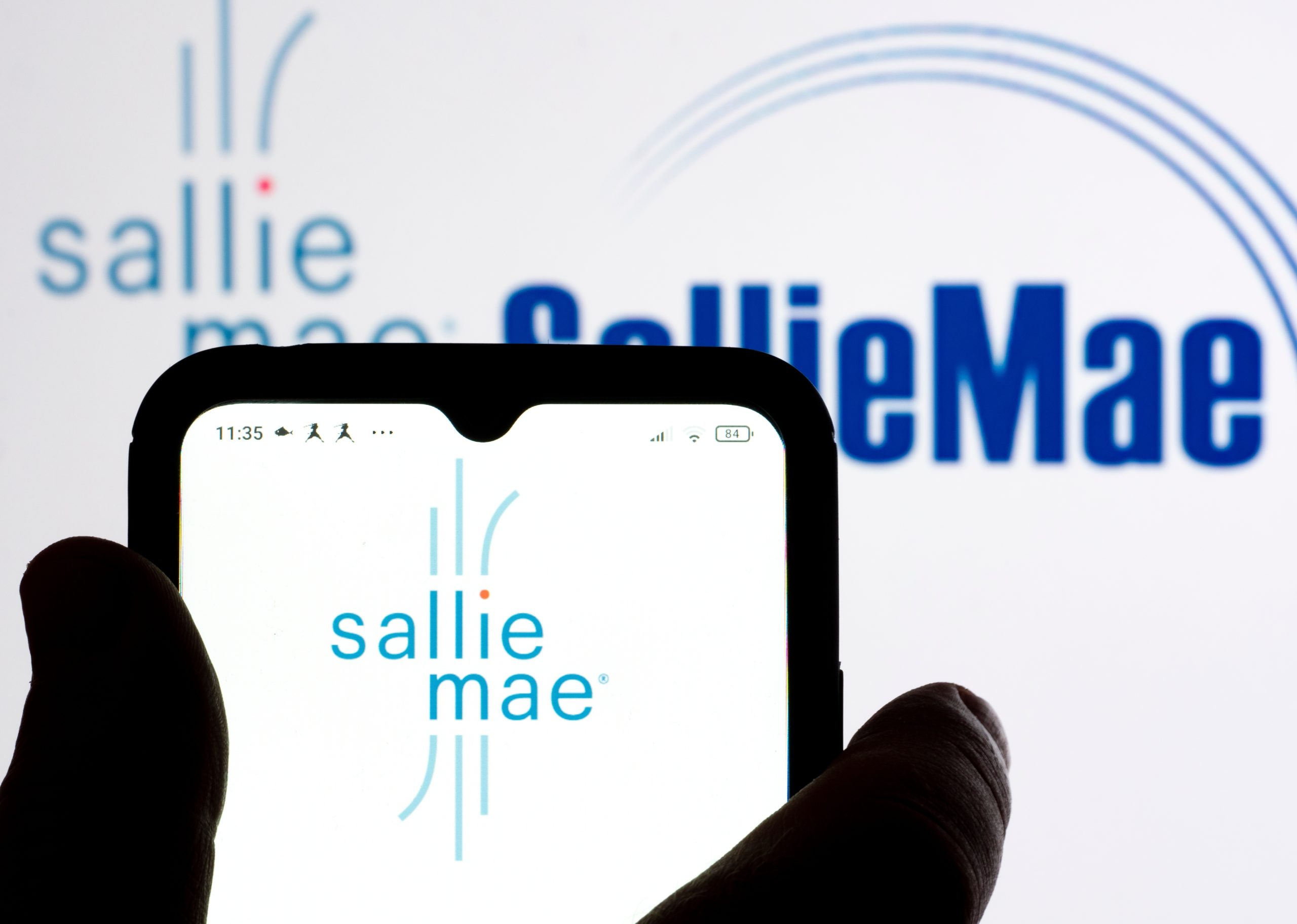 Sallie Mae is one of the most recognizable names for private student loans; but it also offers a range of banking products, including a high-yield savings account.
If you're researching the best financial institutions for savings accounts, learn what Sallie Mae Bank offers to decide if it's the right choice for you.
Sallie Mae High-Yield Savings Account Essentials
The Sallie Mae High-Yield Savings Account offers these features:
Earn a competitive APY that's 20x the national average
No minimum-balance requirement
No monthly maintenance fees
Free transfers, up to a maximum of six withdrawals per month
FDIC-insured coverage
Easy, online account management
Explore savings accounts from top banks and compare.
Sallie Mae High-Yield Savings Account Rates
With some online banks, savings account rates are tiered. Typically, that means you need to save more money to earn the highest interest rates. That may not be ideal if you're just getting started with saving.
Sallie Mae Bank offers the same annual percentage yield on all balances with its high-yield savings account. That means you can earn the same rate whether you're saving $500 or $50,000 in your account.
In terms of how the rate compares to other banks, it is 20x higher than the national average, according to the Sallie Mae website. At brick-and-mortar banks, for example, you might be earning a rate that's closer to 0.09% instead.
When putting Sallie Mae Bank side by side with other online banks, the interest rates are in line with what you'd expect. Online banks often have the advantage over other financial institutions when it comes to offering high interest rates because they tend to have lower overhead costs. This savings is passed on to customers in the form of higher rates and lower fees.
Sallie Mae High-Yield Savings Account Monthly Fees
Banking fees are always worth noting, since fees can eat into your interest earnings. With Sallie Mae's High-Yield Savings Account, there are no monthly maintenance fees to worry about.
There's also no minimum balance required to open an account or minimum-balance fee. Sallie Mae can, however, close your account if there's no new activity within a 12-month period. A simple way to avoid that is scheduling automatic transfers into savings each month from your linked checking account at another bank.
Other Savings Account Fees
While there is no monthly maintenance fee or minimum-balance fee associated with the Sallie Mae High-Yield Savings Account, there are a few other transaction fees to know. Those include:
Returned-check fee – $5
Outgoing-domestic-wire-transfer fee – $20
Expedited-delivery fee – $15
Sallie Mae doesn't allow for international outgoing wire transfers, so there's no fee for that.
In terms of transactions, you are allowed up to six eligible withdrawals from your savings account each month. Exceeding that amount can trigger an excess-withdrawal fee. The fee is $10 for each debit transaction over the allowed limit.
Sallie Mae can charge you up to seven of these fees per month. If you have more than seven excess withdrawals in a month, any additional transaction fees are carried over to the next month. Sallie Mae can close your savings account if you repeatedly make excess withdrawals.
Sallie Mae Bank High-Yield Savings Account Features & Benefits
In terms of special features or extras, this high-yield savings account keeps things simple. The most attractive features are the generous APY and the ability to manage your account online.
With online banking, you can:
Check your savings-account balance.
Deposit checks via mobile deposit.
Set up text alerts and notifications.
Online account management is easy and you can keep tabs on your savings balance and progress wherever you go, from your laptop or mobile device.
Are There Other Ways to Save with Sallie Mae Bank?
In addition to a high-yield savings account, there are a few other ways to manage your money with Sallie Mae Bank. The options include:
Certificates of deposit
Smarty Pig online piggy bank
Sallie Mae money market account
Credit cards
Student loans
There is no checking-account option, unfortunately. In terms of the savings alternatives, here's how they add up:
Certificates of deposit
Sallie Mae offers CD accounts with terms ranging from six to 60 months. The longer the CD term you choose, the higher the APY you earn. You just have to consider whether a higher rate is worth not being able to withdraw money without a penalty until the CD matures.
CD accounts require a $2,500 minimum deposit to open and a $2,500 minimum balance to maintain your account. There are no monthly fees for certificates of deposit, but there is a $5 returned-check fee. CD rates are guaranteed and you have the option of rolling your CD over into a new one automatically once it reaches maturity.
Sallie Mae Money Market
The Sallie Mae money market account offers a slightly higher APY than the high-yield savings account. There is no minimum balance and no monthly maintenance fee.
This account gives you the option of being able to write checks on your money market balance. Like the high-yield savings account, you're limited to six withdrawals per month under federal Regulation D. Otherwise, you may be subject to the $10-per-debit excess-withdrawal fee.
SmartyPig
SmartyPig is a fourth way to save with Sallie Mae. It's an FDIC-insured online piggy bank that you can use to save for short- and long-term goals.
It's free to join, save and withdraw money with SmartyPig. Savers earn a competitive APY, and you also have a chance to earn $10 for new customers you refer to SmartyPig. Terms and conditions apply.
How to Open a Sallie Mae High-Yield Savings Account
Account-opening with Sallie Mae Bank is similar to other online banks. You start by confirming your email address, then provide your personal information, including:
Your name
Social security number
Date of birth
Address
Phone number
Employment information
Income
You also need to choose a secret question and answer to verify your identity. Once you've done that, you can move on to the next step, which is linking an external account and making your initial deposit.
Remember, to open an account only requires you to enter and verify your information. There is no minimum deposit required to open a savings account; it's only for CD accounts.
If you need help at any time during or after the account-opening process, you can contact customer service. Customer service is available by phone Monday through Friday, 8 a.m. to 8 p.m. ET for CDs, money market accounts, high-yield savings accounts and SmartyPig accounts. There's also an online form you can use to request help with SmartyPig accounts.
Is a Sallie Mae Bank Savings Account Right for You?
The Sallie Mae High-Yield Savings Account may seem like an obvious choice if you have student loans, credit cards or a personal loan through the SLM Corporation. The rate you can earn on savings is comparable to what other online banks offer, and it's far beyond the typical range of what you could expect with a traditional bank.
The fact that you can also save using certificates of deposit or the Sallie Mae money market account add to the bank's appeal. A SmartyPig account could also be a good introduction to saving for kids if you're a parent.
One potential stumbling block if you're looking for an all-in-one-banking solution is the lack of a checking-account product. But if you're able to overlook that and you're comfortable having savings in one place and checking in another, then Sallie Mae Bank could be an excellent choice for growing your money.