Bank of Mingo Savings Review 2023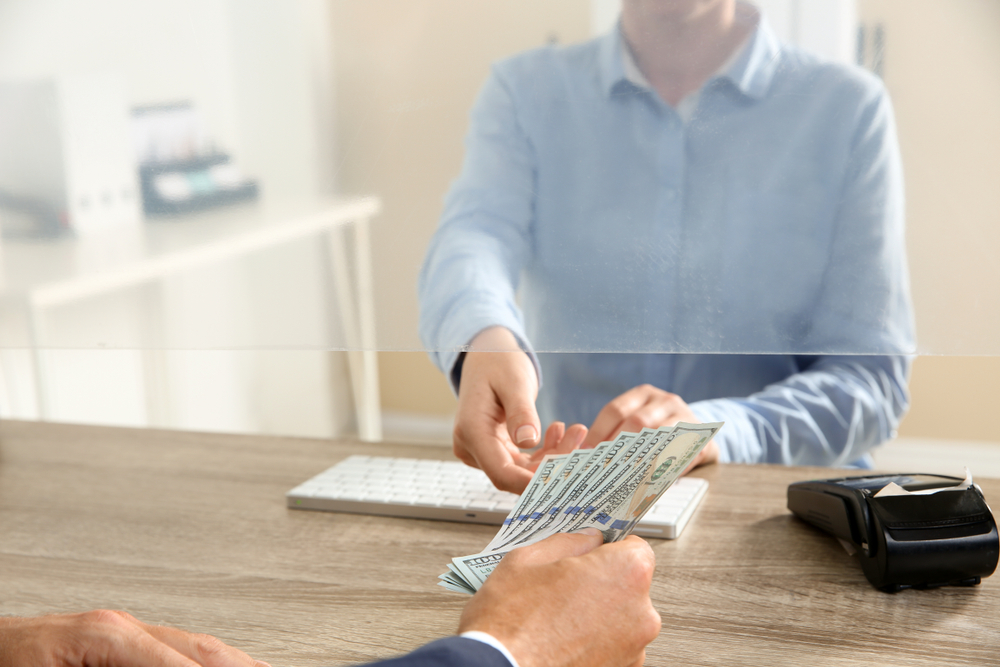 Opening a savings account at a local bank might appeal to you if you want to manage your money in person at a branch. If you live in West Virginia, the Bank of Mingo is one option.
Mingo offers passbook savings accounts and certificate of deposit (CD) accounts to help you reach your goals. Our Money Mingo savings review provides a closer look at how these options work.
Bank of Mingo At-a-Glance
Bask Bank is an online financial institution offering FDIC-insured savings and CD accounts. Here's a quick rundown of the main highlights to know.
Compare the Best Savings Accounts Online
Finding the bank with the best savings account to meet your needs is as simple as using our search tool. Try it now and find a savings account with low or no fees and high interest.
Overall Impression
Bank of Mingo is a smaller bank that serves West Virginia residents. While it offers a variety of banking products and services, the bank needs to catch up regarding transparency and how easy it is to find information about its savings accounts.
If you live in West Virginia and prefer a local banking experience, you might choose this bank. However, if you're specifically looking for the best high-yield savings accounts, you should cast the net wider.
Pros and Cons of Mingo Bank Savings
When comparing savings accounts, it's always helpful to consider the good and the bad to determine if it might be right for you. Here's a closer look at what we like about the Bank of Mingo and what leaves something to be desired.
Pros:
Mingo is a community bank that emphasizes personal relationships with customers.
Customers can manage their money online, via a mobile app, or at a branch.
In addition to savings accounts, Mingo offers CDs and IRAs to help you reach different financial goals.
Passbook savings accounts earn interest while allowing for convenient access.
Even though it's a smaller bank, deposits are FDIC-insured.
Cons:
Mingo doesn't disclose savings account rates or minimum deposit requirements online.
You'll need to visit a branch to open an account.
The bank's website and mobile app are pretty basic.
Compare to Other Savings Accounts
There are many savings accounts to choose from, and it helps to shop around to see what rates other banks offer. If you're looking for the best savings options, here are four others you might consider.
CIT Savings Connect
CIT is a division of First Citizens Bank that offers online, high-yield savings accounts. It routinely ranks as one of the best options for savers who are interested in earning higher rates with no monthly fee. You can open your account online with as little as $100; savings deposits are FDIC-insured.
You won't get an ATM card with this savings account, but you can still manage your account online or through the CIT mobile banking app. And CIT has earned an excellent reputation for delivering stellar customer service to savers.
Read our full CIT Savings Connect review.
American Express®, Member FDIC, High Yield Savings Account
In addition to credit cards, American Express also offers banking products, including a high-yield savings account. This account earns a competitive APY with no monthly fees or minimum deposit requirements. Accounts are FDIC-insured and backed by the reliability and reputation of American Express.
Since this is an online savings account, you won't get branch banking access or an ATM card. However, you have access to 24/7 customer service if you have questions or need help with your account.
Read our full American Express High Yield Savings Account review.
Bread Savings
Bread Financial offers a simplified way to save online and earn some of the highest rates available. There are no monthly fees, and you can open an account with just $100. Interest accrues and compounds daily, allowing you to grow your money faster.
In addition to savings accounts, Bread offers high-yield CD accounts, which you might prefer for long-term goals. There are no hidden fees, and you can access your money online or through the Bread app.
Read our full Bread Savings review.
Barclays Online Savings Account
Barclays makes it easy to save online with a high-yield account. There's no minimum deposit requirement to open a new savings account, and you can get started in minutes. Deposits are FDIC-insured, and you'll have mobile and online banking access.
You can also use other features, like direct deposit, to grow your savings or online transfers to and from other banks. The Barclays savings assistant helps you set savings goals and track your progress.
Read our full Barclays Online Savings Account review.
How Bank of Mingo Works
Bank of Mingo is a small community bank located in West Virginia. You can visit a branch to open a passbook savings account and make deposits. You can also manage accounts online.
Passbook savings accounts earn interest, though Mingo doesn't disclose its rates online. You'll need to call or visit a branch to learn how much interest you could earn and how much money you'll need to open an account.
In addition to passbook savings accounts, you can fund CD accounts or IRAs through the Bank of Mingo.
Who Is Bank of Mingo For?
Consider the Bank of Mingo if you live in West Virginia and have access to one of the bank's branches to open an account. Banking here could make sense if you like the idea of being able to visit a branch when you need to, and you're drawn to the personalized experienced that's often offered at smaller financial institutions.
On the other hand, you'll likely want to look elsewhere if you:
Prefer more transparency when it comes to savings account rates and fees.
Are looking for more savings options other than passbook accounts.
Want to get the highest savings account rates possible.
Don't live in West Virginia or prefer being able to open savings accounts online.
Rating the Features
Bank of Mingo is a small bank, which must be considered when evaluating its features and benefits. Here are some of the main things to know about banking here.
User Experience
The Bank of Mingo's website is fairly easy to navigate, though there is little information about the bank's products and services in general.
Though there is a fee disclosure, it hasn't been updated in some time, and rates don't seem readily available. If you need help, your only options are calling or visiting one of the bank's three branches.
Fees
There are some fees you'll pay to bank here, as well as transaction limits on things like cash withdrawals at ATMs.
Regarding how much the bank charges, the fees are similar to what you might pay at other traditional banks. Some of the most common fees include paper statements, overdrafts, and wire transfer fees.
Rates
As far as savings account rates go, you won't find them on the Bank of Mingo website. Instead, you'll need to call or visit a branch to learn how much interest you could earn.
As a general rule of thumb, brick-and-mortar banks tend to pay much less to savers than online banks. So if you're specifically looking for the best savings rates, you may want to consider a different bank.
Minimum Deposit
Likewise, the Bank of Mingo doesn't disclose minimum deposit requirements for passbook savings accounts online. Again, you'll need to call or visit a branch to find out what you'll need to open a savings account here.
Tools and Extras
Bank of Mingo has some of the usual features regarding tools, including savings calculators. However, there aren't a lot of other unique features, as the website and mobile app are basic.
Customer Support
Mingo does offer an online banking option and a mobile banking app. You can call one of the bank's three branches if you need to talk to someone. Or you can visit a branch in person.
Access
As mentioned already, this is a community bank based in West Virginia. You'll need to live near a branch to open an account here. There are ATMs, which are located at Bank of Mingo's branches.
Safety and Security
The Bank of Mingo takes security seriously like any other bank. Accounts are protected through the use of data encryption and other security measures. However, the federal government has penalized the bank in the past for failing to adhere to standards set forth in the Bank Secrecy Act, which is designed to prevent money laundering.
How to Get Started
If you'd like to open a savings or any other account here, visit a Bank of Mingo branch. Bank of Mingo requires the same things that any other bank needs to open a savings account, including:
A valid, government-issued ID
Your Social Security number and date of birth
A valid mailing address and phone
Minimum opening deposit
Unfortunately, there's no way to open an account online, which many other banks offer.
Frequently Asked Questions (FAQs)
What is the best savings account?
The best savings account is ultimately the one that has a minimum deposit requirement you're able to meet and offers the highest APY for your money. Generally speaking, online savings accounts can offer higher rates than savings accounts offered at traditional banks or credit unions.
How much money do you need to open a savings account?
The minimum deposit requirement for a savings account can vary from one bank to another. Online banks, for example, may set the minimum deposit requirement at anywhere from $0 to $100. Traditional banks typically have a minimum deposit ranging from $25 to $500, depending on the type of account you're opening.
What's better, a savings account or a CD?
Savings accounts are suitable for earning interest on money you don't necessarily plan to spend right now. A CD account could be good for money you eventually plan to spend, and you have a firm idea of when that might be. With a CD account, you must watch out for early withdrawal penalties if you remove the money before the account matures.