How Much Should I Save for College?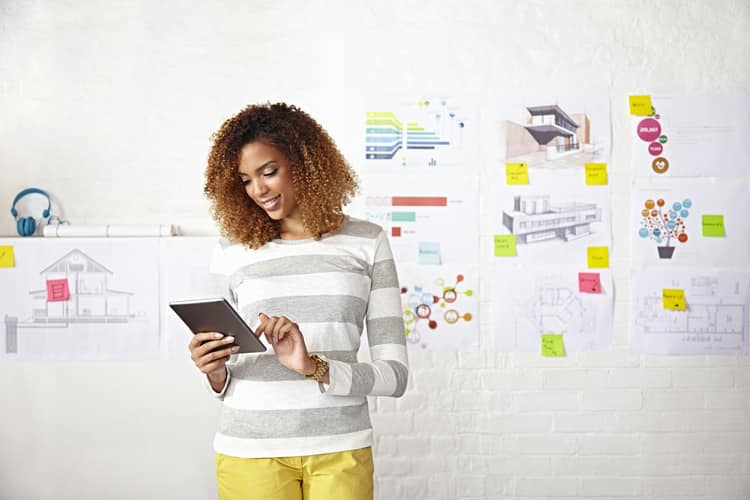 It's no secret that saving for college is a significant challenge, but part of the problem is that people often have no idea just how large the bill is. You can't hit a target if you don't know what you're aiming at, and one reason people are often financially unprepared for college is that they don't have a clear idea of the total cost of attendance.
In part, this explains the massive expansion of U.S. student loan debt, which has doubled over the past nine years and now tops $1.4 trillion. Student loans are a valid way to pay for college, but because they increase your long-term expense they should be viewed as a last resort.
Student loans are what you use when you run out of other options. This article thoroughly explores how much to save for college so you can minimize borrowing when the time comes.
How Much to Save for College
When asking "how much should I save for college," it's important to recognize that certain variables impact the ultimate answer to the question. For starters, the cost of tuition varies greatly depending on the type of program pursued: private or public school, two-year, four-year or graduate degree.
Having some idea of what kind of degree program to plan for should help you hone in on likely tuition costs, but beyond tuition there are significant additional expenses. Not all of those costs are eligible for financial aid or payment from 529 college savings plans, so identify both the amount and type of these costs and plan on how to finance them.
Which Banks Have the Best Savings Account Rates?
Finding the bank with the best savings account to meet your needs is as simple as using our search tool. Try it now and find your high-interest savings account.
Private vs. Public Tuition
Research specific tuition costs as you start to narrow down possible colleges of interest. Below are some average annual tuition figures from the College Board for different types of programs:
Public two-year colleges (in-district students): $3,440
Public four-year colleges (in-state students): $9,410
Public four-year colleges (out of state students): $23,890
Private four-year colleges: $32,410
As you ponder these annual costs, bear in mind that less than 40 percent of students who enroll in a four-year program graduate within four years. Realistically, you may want to count on five years at the above tuition rates, or more if graduate school is part of the plan.
Saving for College: Beyond Tuition
While tuition is the big-ticket item, there are other costs associated with attending college. Rather than being surprised by these costs when the time comes, be prepared for the following:
Room and Board
According to a survey by US News, average college room and board charges top $10,000 a year. As with tuition, these expenses vary greatly depending on where you go to college. If you have your eyes on a school in an expensive, urban area, expect these charges to be higher, and don't count on living off-campus to necessarily be a cheaper option.
Books and Supplies
How much could a few books and some classroom supplies cost? Many a parent has felt shock waves when finding out the answer. The College Board estimates the average annual cost for full-time students at public 4-year colleges is $1,298.
Transportation
Unless you live within walking distance of a college, there are likely to be some transportation costs involved – either getting to and from on-campus housing a few times a semester, or commuting daily. Long-distance travel can be expensive, and the cost of frequent short trips quickly adds up.
Health Care
Going to college out of state may affect your health care insurance coverage, and some colleges may require fees for making on-campus medical care available. These charges can run to several hundred dollars per year.
Activity Fees
Many colleges charge a fee for a variety of programs provided to the student body in general, such as bands, speakers, movies, etc. Expect this kind of fee to cost a few hundred per school year. That cost can escalate greatly if a student is involved in a specialized activity that requires equipment or travel.
On top of the above expenses, the reality is that young adults find a variety of other things to spend money on during their college years. If possible, it's wise to have a little reserve set by for things you couldn't anticipate.
Reducing College Costs
The various costs of college add up and often comes to a total far too big for most families to casually pay for out of routine income. The best way to save for college is to start early. Early saving is a key to shouldering the burden, but there are some things you can do to reduce that bill.
AP Courses
If your high school offers advance placement courses, this is an excellent opportunity to get a jump on earning college credits. Earned credits accepted by your student's college can shorten the time it takes to get a degree, and thus save money.
Scholarships and Grants
Scholarships are generally awarded based on academic or other special ability, while grants are awarded on the basis of financial need. According to the College Board, the average student actually pays less than half the "sticker price" of attending college, so be sure to check out the federal government's financial aid site at FAFSA.gov to see what help may be available to you. Also look for tax breaks that may apply to you.
The 2 + 2 Approach
Community colleges typically only offer two-year degrees, and they do not provide a prestigious alma mater to list on your resume. However, a popular money-saving technique is the two-plus-two approach: spend your first two years of college at a community college to save money, before transferring to a four-year school to complete your degree.
The only problem with these money-saving techniques is that you can't generally know how much help they will be until college is imminent, so early saving remains the key.
College Savings Plans
When it comes to saving for education, 529 college savings plans offer valuable tax breaks, especially if you start early. Bear in mind that not all the expenses described above can be paid for with 529 plan proceeds, nor are they eligible for scholarship and grant money. Organize your savings so you use these resources where possible, but have some additional savings on hand to cover expenses that don't qualify.
Although saving for college is a big job, it shouldn't discourage you. The sooner you recognize the challenge, the better prepared you should be to meet it.
Frequently Asked Questions
Is there any way to catch up on saving for college when your kids are teenagers if you haven't started saving yet?
When it comes to financial matters, trying to play catch-up can be dangerous if it means taking investment risks. With college for your kids roughly two and four years away, you shouldn't put their college money into anything more aggressive than some intermediate-to-long-term CDs. Current CD rates won't add much to the college fund, but at least they won't lose you any of your hard-earned savings.
Here are some things that might help make college more affordable:
Consider state colleges. In-state tuition for state colleges is generally considerably cheaper than tuition at private colleges.
If possible, have your kids live at home during college. This will save you significantly on room and board charges.
Estimate how much money you'll need and how much time you have, and create a savings budget. You may not earn enough to save all that you'll need in the time remaining, but at least you'll know what the target is.
Look into financial aid. Visit www.fafsa.ed.gov to find out about federal financial aid. Also, check with the guidance office of your kids' high school and the admissions offices of the colleges you have in mind for information on other types of financial aid. Naturally, go for grants and scholarships first, and loans second, to minimize the amount of debt burden your kids build up while in college.
Consider having them take a year or two off to work before college. It will give you more time to save, and allow them to pitch in as well.