The Best Savings Accounts in Indiana 2023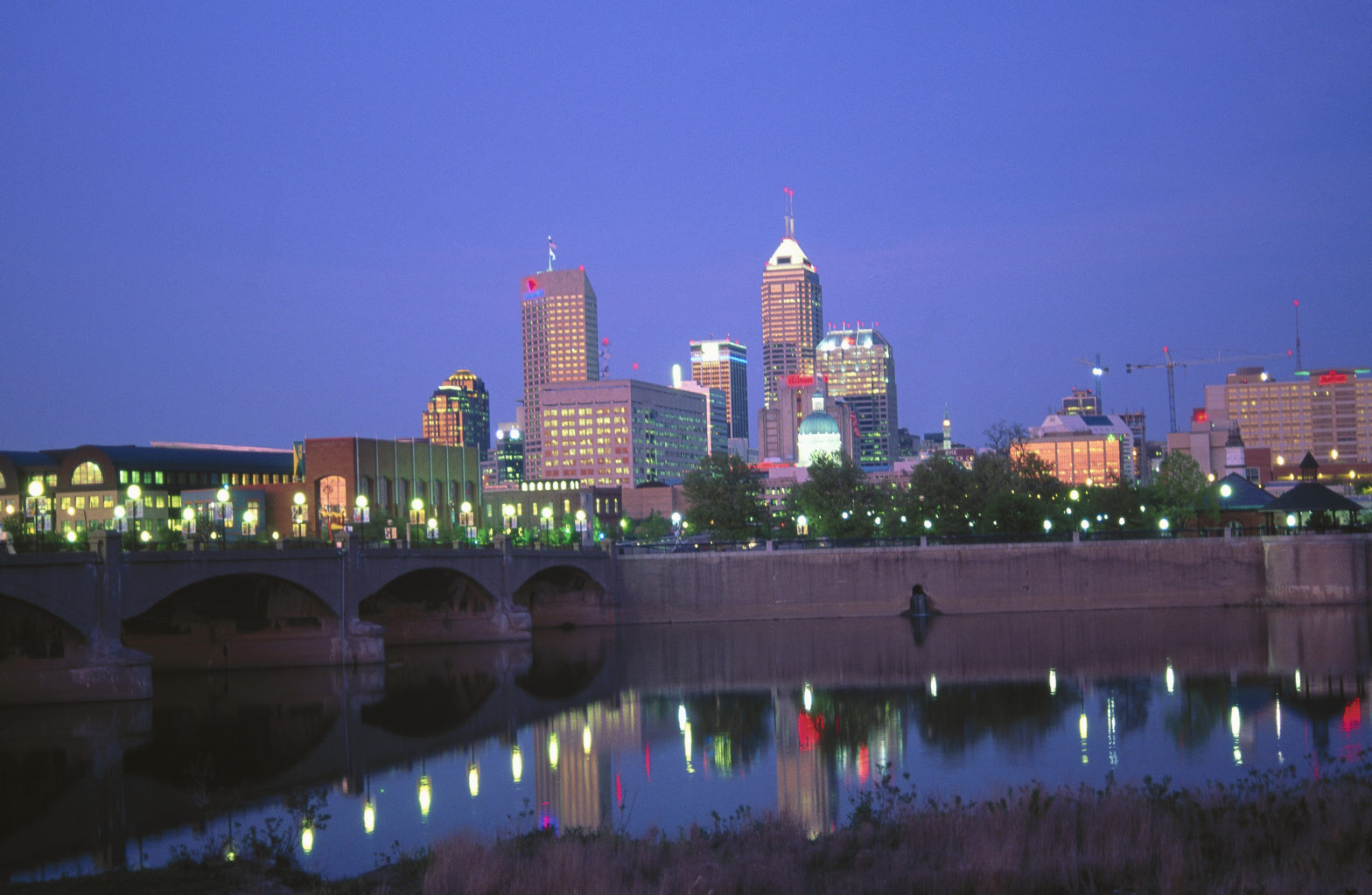 There are currently 96 banks headquartered in Indiana, and that doesn't include credit unions or the online banking institutions that call the Hoosier State home.
According to the American Bankers Association, those institutions serve over 6.5 million customers by holding over $180 billion in deposits. Those customers can turn to at least 1,830 branches and offices to serve their financial needs, as well as tens of thousands of ATMs. Many of those options available at banks, credit unions, and online banks in Indiana include high-interest or high-yield savings accounts.
The Best Savings Accounts in Indiana
Quontic Bank
CIT Bank
Bread™ Savings
Elements Financial
FORUM Credit Union
Find Banks With the Best Savings Account Rates Fast
Explore savings accounts at online and traditional banks and find the best rate and terms for you. Compare rates, fees, and ATM access at some of the top banks below.
Online Savings Accounts at Indiana Banks
While traditional banks are great for some people who need face-to-face contact, more folks are looking for the automated, digital banking experience that online banks offer. If you're looking for a bank you can take with you wherever you go, you can find some of the best savings accounts in Indiana at these online financial institutions.
Quontic Bank
Locations: Indianapolis, Indiana; Florida, New York, and online
With a location in Indianapolis and many opportunities for online banking, Quontic Bank offers high-yield interest savings accounts that are credited on a monthly basis (with interest compounded daily), a small opening balance of $100, and no monthly fees. Users can opt for up to six withdrawals per statement cycle. The robust online and mobile banking systems make transfers and other transactions seamless, even to external banks. The bank is insured by the FDIC.
Pros
No monthly maintenance fee
Member of one of the largest surcharge-free ATM networks
Convenient, easy-to-use mobile banking app
Cons
No branches, so there is no in-person banking available
Other banking services are limited
Read the MoneyRates Quontic Bank review.
CIT Bank
Location: Online
As a division of First Citizens Bank, CIT Bank offers numerous services online, including a high-interest savings account. The Savings Builder account requires a deposit of at least $100 per month or a $25,000 minimum daily balance in order to earn the promised interest.
As a tiered interest account, those with $25,000 or more in the account will earn the highest interest, while those with less will earn a smaller amount. Either way, it's compounded daily. The website is robust, as is the mobile app. There are no fees. This online bank is insured by the FDIC.
Pros
You can earn the top rate with a $100 opening deposit and a $200 deposit every month
Robust online and app banking
Other banking products, including CDs, are available
Cons
No ATM access to deposit cash into your account
No in-person banking
Read the MoneyRates CIT Bank review.
Bread Savings™
Location: Online
Formerly known as Comenity Direct, Bread Financial offers checking and savings options, as well as CDs. The high-yield savings account, known as Bread Savings, needs only $100 to open and has a maximum of $1 million per account and a total of $10 million per customer.
Interest is compounded daily and credited monthly. There are very few fees, and those that do exist are for the more unusual transactions, such as $25 for an outgoing wire transfer or $5 for a paper statement. Your money is protected by the FDIC.
Pros
Interest compounded daily
No monthly maintenance fees on accounts
Cons
Debit cards not offered
Deposits only made through the mobile app or bank transfer
Read the MoneyRates Bread™ Review
A Look at Local Indiana Banks & Credit Unions
Do you prefer a traditional bank, where you have a wide range of products to choose from? Or do you prefer a credit union, with its hometown, and community feel? Here are some of the best brick-and-mortar savings account options in Indiana.
Elements Financial
Location: Indianapolis; online
With five locations in Indianapolis and a broad network of surcharge-free ATMs, Elements Financial has a strong community presence in Indiana. The bank offers four savings account options, including one for children and two that offer high interest rates. The Member Savings requires no fees, offers interest on accounts holding $50,000 or more, and requires only $5 to open and $100 to earn interest.
The Helium Savings requires a balance of $2,500 to get the highest rate of interest but requires only one cent to earn. Both accounts have no fees and allow unlimited transactions each month. This credit union is insured by the NCUA.
FORUM Credit Union
Locations: 13 locations in or around Indianapolis
FORUM Credit Union is dedicated to Indianapolis and the surrounding area, but you can take your money nationwide with access to over 5,000 ATMs.
A robust mobile app and online presence make it easy to keep track of savings. In addition to the Basic Savings account that begins paying dividends at $100 and requires no monthly fees, there are other options, such as the CommonCents account that is tied to a checking account; automatic transfers mean you earn interest and bonuses on your money.
There are even prized-based accounts that offer a potential prize for holding a certain minimum balance, holiday savings, and savings challenges, all of which offer interest, dividends, bonuses, or cash prizes. Your money is insured by NCUA.
How We Picked: Methodology
We found the best savings accounts in Indiana by analyzing data from online banks and local, regional, and national banks with a presence in Alabama. We looked at the most recent interest rates and APYs offered from over 25 savings accounts at Indiana banks and credit unions, along with account requirements, fees, ATM availability, customer satisfaction, and availability of online and in-app banking.
the top savings accounts in Indiana reflect market conditions and bank offers at the time of our analysis. Banks change the APYs and terms of savings accounts on a daily basis, so you should check back here often and directly with the banks offering savings accounts for the most up-to-date account information.
How to Choose a Savings Account in Indiana
When choosing a savings account in Indiana, there are a few key points to look for — these are the top ones to consider.
Interest Rate
Of course, a healthy interest rate is going to get your attention, but keep in mind the potential fine print. Some banks offer an eye-popping interest rate, only to find out that it's only good on the first $5,000 or so in the account. After that point, the interest rate drops to something more pedestrian.
Some banks might go the opposite way and use a tiered system of interest, where you can get that high rate only if you deposit a high amount, such as $25,000 or more. Look at your financial goals to determine which interest rate option is right for you.
Fees
There are many banks that will waive monthly maintenance fees if you keep a certain balance in the account. Sometimes, that's as little as $100. Some will waive fees if you opt for regular direct deposit into the account, and many others will waive all fees altogether.
Keep in mind that ATM fees might add up if you use ATMs that aren't branded or in that bank's network – look at the ATM options before signing up.
Opening Deposit
The opening deposit is often a rather low amount, such as $100. The trick to getting the higher interest, however, often lies in the minimum daily balance, which is almost always more than the initial opening deposit.
Some banks provide a grace period for the first statement; after that, the balance should be at the minimum to earn interest, such as $1,000 or more. That opening deposit gets you started and allows time to set up direct deposit or other transfers to meet the minimum.
Access
A general rule of thumb for savings accounts is a limit of six transactions per month; anything more than that and the account might convert to checking. You should also consider ATM access. Is the bank or credit union part of a larger network that allows free access to ATMs across the nation? If not, look for a bank that will reimburse you for ATM fees up to a certain amount each month.
Where Can You Open a Savings Account in Indiana?
Choosing a savings account in Indiana means going to one of three places: a traditional bank, a credit union, or an online bank. Which one is best for you? Let's take a look.
Banks
Traditional banks often have numerous branches, their own branded ATM machines (or are part of a larger network), and numerous financial products to choose from.
Some larger banks are a "one-stop shop" with everything from savings accounts to mortgages to personal loans and investment accounts. Others are smaller but still have a robust community presence. There is less flexibility on financial issues with larger banks, such as negotiating an interest rate, but there is almost always a significant online or mobile presence. They are insured by the FDIC.
Credit Unions
Though credit unions function much as banks do, they tend to have more of a community presence, with a smaller footprint of ATMs.
The decision-makers at credit unions can often provide some flexibility in their financial offerings; however, there are usually not as many options as you might find with a bank. Customer service is often great, and the interest rates might be higher. However, you might not have as much access to your money as you would with a traditional bank. They are insured by the NCUA.
Online Banks
Some online banks stand alone, but many are an offshoot of the traditional banking system. Online banks might focus strongly on a few products, such as savings accounts and loans, or might have a wide variety of options for your financial future.
There is usually little to no flexibility in the financial options, and you might never speak to a person — it can all be handled through the online site or mobile app. ATM use is often free. If the bank is part of an established traditional bank, you can expect that it will have FDIC insurance; however, check to be certain before depositing your money.
Indiana Savings Accounts vs. CDs
There are numerous investment vehicles you can choose for your money. One that you will likely stumble upon quite often is a certificate of deposit. This account can allow you to earn a good deal of interest, often at a higher rate than what you get with a savings account; however, there is a catch: When you put your money into a CD, you agree to let the bank hold it for a set period of time, such as 18 months. The table following breaks it all down.
Accessing Your Cash
If you think you might need to withdraw your money anytime soon, go with the savings account. The certificate of deposit only makes sense if you are going to leave your money in long enough to get the maximum interest.
Compare Interest Rates
This can be a bit tricky in today's economy. Often, CDs offer rates that are higher than what you might get with a savings account. You lock in that higher rate when you agree to leave your money there for a set period of time.
If interest rates go up, you are locked into that lower rate. To hedge their bets, many people will create a "CD ladder" where they put money into a variety of CDs, such as 15 months, 18 months, and 24 months, so that not all their money is tied up at a lower rate for long.
Fees vs. Penalties
At first blush, a certificate of deposit might seem like a better choice because there are no fees; however, if you do choose to pull the money out early, the penalty you pay might negate all of your interest and then some. It is possible to find savings accounts that charge no fees or those that charge fees you can easily waive, such as by requesting eStatements.
Frequently Asked Questions (FAQs)
Is a money market account a good option?
These accounts function much like savings accounts do, though you have more features that make it feel like a checking account. Debit cards and checks allow you to spend money in other places, while a savings account might require you to go to an ATM to retrieve your cash.
How can I find out if a bank is insured by the FDIC or NCUA?
Always look for this information on the website, but to be absolutely certain of a bank or credit union's status, visit the FDIC BankFind or the Credit Union Locator.
How much interest can I earn from a high-yield savings account?
In most cases, "high yield" refers to an amount of daily compounded interest that is 20 to 25 times over the national average. Keep in mind that high-yield accounts often allow for that high rate of interest on only a certain amount of money in an account, not all of it. Look at your financial institution's website to learn more.