Unlock Financial Success: The Benefits of a Business Checking Account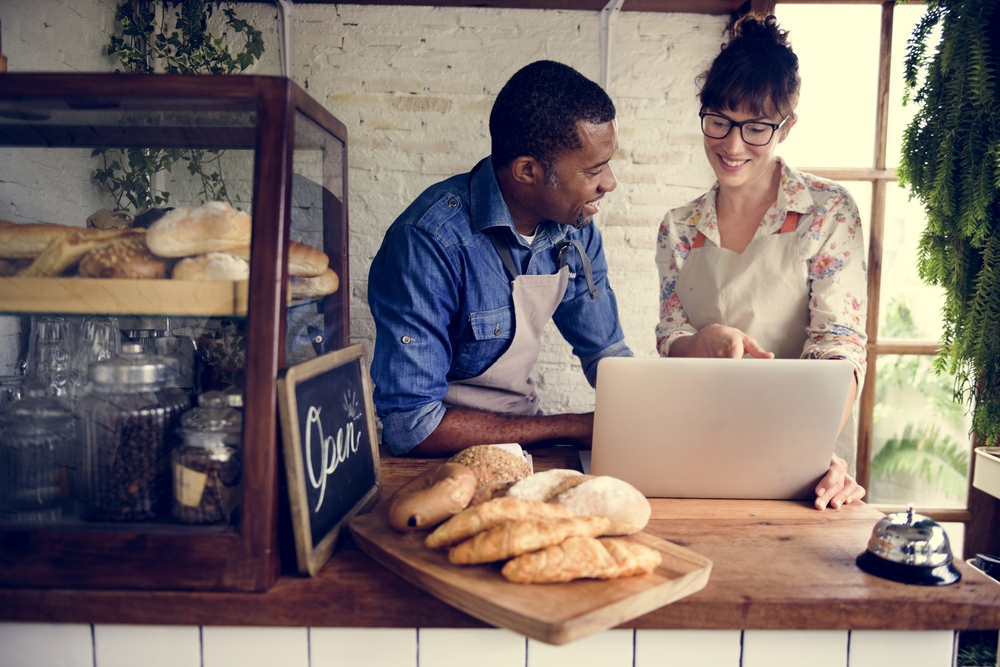 If you own a business, work in the gig economy, or are a sole proprietor, chances are you already have a business checking account. If not, here's why you might consider opening one.
Business checking accounts have sophisticated tools and solutions specifically designed to help you streamline essential business functions, such as expense tracking, invoicing, integration with tax preparation software, lines of credit, and e-commerce payment capabilities. Most also offer standard checking account features such as debit and credit cards, interest earned on deposits, and easy access to cash through ATM networks. They also simplify payments to employees and vendors.
Let's look at key features of business checking accounts, when they work best, and other important features.
What's the Difference?
At first blush, a business checking account may seem similar to a standard consumer checking account. There are some key differences, though. Here are five ways business checking accounts differ from regular checking accounts.
Separation
A business checking account makes separating business income from personal income easy. You can better gauge your profits and losses when income isn't blended.
Transaction Limits
Business accounts may have limitations on free transactions, but those limits typically start at 100 or 150 transactions.
Lines of Credit
Business checking account holders may receive offers from their financial institutions for lines of credit that can be invaluable for your business's cash flow.
Increased Service Fees
Many financial institutions impose monthly service fees on business accounts, though these fees usually can be waived through a combination of factors, such as direct deposits or minimum monthly balances.
Advanced Payment Methods
With particular business checking accounts, you may be able to receive credit card and other types of payments.
Some banks may also offer a cash bonus to open a business account, though initial deposit requirements could be quite high to receive the bonus.
Similarities between the two types of accounts include the use of checks and debit cards and the ability to conduct ACH and wire transfers.
Compare the Best Checking Accounts Online
Use our comprehensive list to find checking accounts and compare rates, fees, accessibility, customer service, and more. Find the best checking account for your needs.
Who Is a Business Checking Account For?
Consider opening a business checking account if you earn money outside of a regular job.
Business accounts can benefit independent gig workers, freelancers, and sole proprietors. They are equally important to small business owners. For the former, a business checking account can help you streamline business operations and track critical financial metrics. A business checking account may be required if your business is operated as a separate legal entity.
Why Does Someone Need a Business Checking Account?
Here are some ways a business checking account can help simplify and streamline your business operations.
Improved Financial Accounting
When all your business or gig income moves through a business checking account, it helps paint a clear picture of your gross revenue and outgoing expenses.
Growth
Tracking your income and expenses can help you better understand where to focus on cost-saving measures. Additionally, most financial institutions offer credit cards and lines of credit with their business checking accounts, which can be a vital source of liquidity when it comes time to expand your operations.
Personal Protection
Keeping your business income separate from your personal income can provide an important layer of legal and liability protection if you ever default on debt or find yourself in court facing legal action from creditors.
Reporting Business Taxes
A business checking account can significantly simplify things at tax time. All business income, expenses, and deductions can be compiled into a report that will make it easy for your account to track and use for filing purposes.
Perhaps the main benefit of having a business checking account is that it can help prevent you from blending personal income with business income. This separation is essential on multiple levels: taxation, growth, legal liability, and more.
How to Decide Which One Is Right for You
Business account features and benefits vary by financial institution. Considering these five factors before opening a business checking account can help you find the best account to meet your needs.
Fees
Banks typically charge monthly maintenance fees on checking and savings accounts, but you typically can waive these fees through qualified direct deposits and other factors. Also, look hard at overdraft and transaction fees when applicable.
Minimum Deposit Requirements
You may need to come up with a certain minimum deposit to open a business checking account and maintain a certain minimum daily balance. With many financial institutions, however, these limits are as low as $100.
Access
Some financial institutions are online-only banks, while countless others are brick-and-mortar institutions. Your need to access cash will determine and guide your best options. That said, most banks and credit unions have robust mobile apps that provide instant access to your business checking account.
Transaction Volume and Limits
Some banks may impose fees after you exceed a certain number of transactions or deposits. If you have a high volume of monthly transactions, ensure you know what you might have to pay in potential fees for exceeding transaction limits.
Perks
Banks or credit unions may offer certain benefits with your business checking account, such as a business credit card, line of credit, cash back, or ability to receive credit card payments.
You might only require some of these features, and some may appeal more to your business needs than others. Choose an account that has the right mix.
Learn More About Business Checking Accounts
Here's a handful of select financial institutions that offer business checking accounts:
BlueVine
BlueVine is a good fit for established businesses. It offers exceptionally high limits on its lines of credit for qualified business owners, its business checking account has no monthly fees, and you'll get a debit card that can access more than 3,700 ATMs with no charges.
M&T Bank
Headquartered in Buffalo, M&T Bank's simple business checking account comes with a $10 monthly maintenance fee, though you can waive it in several ways. You won't incur any usage charges for your first 100 monthly transactions or $5,000 in deposits, and there are no minimum balance requirements, either.
Grasshopper
Grasshopper's business checking services can be ideal for many small business owners. Grasshopper offers no monthly maintenance fees, a $100 minimum deposit for digital accounts, and a robust mobile app for easy account management. You won't get any paper checks with a Grasshopper business checking account, but you do get unlimited ACH and wire transfers.
Regions LifeGreen
A few key terms for business checking accounts from Regions Lifegreen include $5,000 in deposits without fees, a minimum balance of $100, 150 free monthly transactions, and options to waive a $12 monthly fee. Regions also has branches throughout the Midwest, South, and in Texas.
Found
Backed by Piedmont Bank of Peachtree Corners, Ga., Found offers business checking services only to freelancers and sole proprietors, making it perfect for rideshare and food delivery drivers. Found's online tools can help you organize your expenses. All you have to do is snap a photo of your receipts to upload them. There are no transaction limits, fees, or minimum deposit/balance requirements.
How to Use a Business Checking Account
You'll want to use your business checking account for all day-to-day business transactions, such as payments for rideshare or food delivery services or point-of-purchase sales. You'll also want to use the account for all business-related expenses, whether for service on your vehicle, purchasing office supplies, or making payments to vendors. Doing so allows you to easily compile reports and view business spending and revenue statistics, putting all your eligible business deductions in one place.
You could lower your tax bill with your tax preparer since it will be easier for your accountant to denote your deductions and expenses on your Form 1040. You also can ensure you don't overlook or miss any allowable expenses paid during the tax year – easy to forget when you are in the middle of a hectic business day. Moving all your business operations through a dedicated business checking account is the best way to ensure you get all your deductions, which could reduce your total tax liability.
Comparing Business & Personal Checking Accounts
As noted, you can perform many of the same functions with standard and business checking accounts. Here are some key ways your use of a business checking account will differ from your personal checking account.
As a business owner or gig worker, you'll use your business checking account differently depending on your needs and the nature of your work.
What Do You Need to Open an Account?
The requirements for opening a business checking account are usually similar to what's required to open any other type of account at a financial institution, with a few differences. Here are six things you might need to open a business checking account:
Government-issued identification (or EIN number for LLCs, corporations, and partnerships)
Social Security number
Articles of incorporation or organization
Business documentation filed with your secretary of state's office
Partnership agreement if there are multiple owners
Any certifications for DBAs if the business operates under a different name than your legal name
Documentation requirements will likely vary by financial institution.
Are Business Checking Accounts Safe?
The Federal Deposit Insurance Corporation provides up to $250,000 of deposit insurance if an FDIC-insured financial institution fails. You don't need to do anything to get this insurance — it's automatic when you open an account at an FDIC-insured bank or credit union.
Checking and savings accounts, money market accounts, and certificates of deposit are fully insured. However, investment products such as brokerage accounts, mutual funds, life insurance policies, stocks, and bonds are not.
Closing Thoughts
Having a business checking account isn't a requirement for gig workers; however, it's a must-have financial tool to help you stay on top of tax planning and revenue. Business checking accounts are required for businesses that operate as separate legal entities from the business owner or as DBAs.
Speak with several financial institutions before opening a business checking account — you may find that they offer different benefits and services that more closely align with your business needs.