How Immigrants Can Open A Bank Account Without A Social Security Card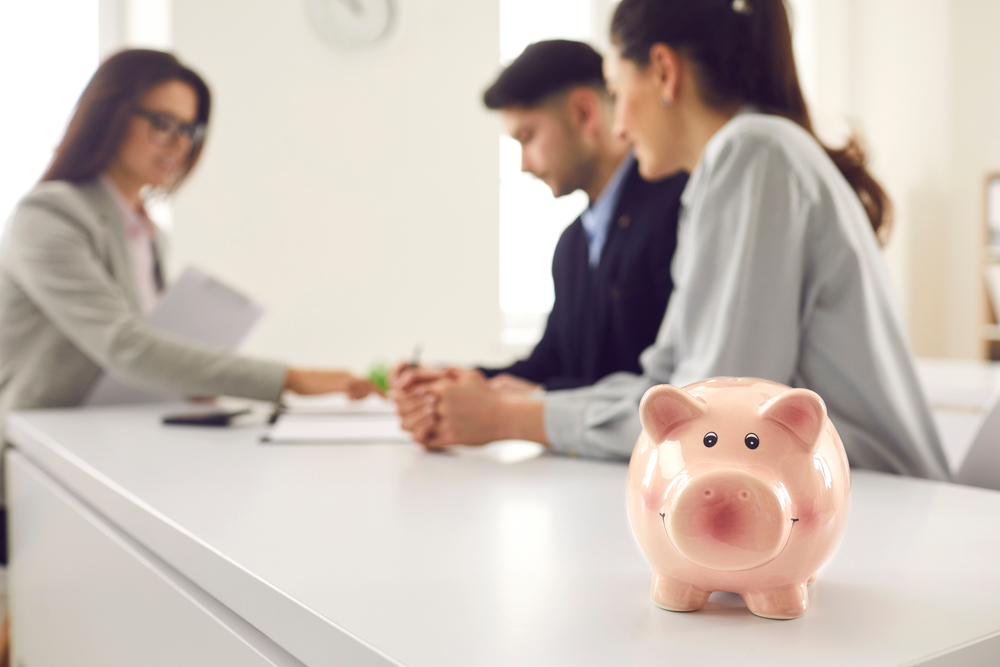 There are several reasons why you might need or want to have a bank account in your name in the U.S. as an undocumented immigrant. Fortunately, undocumented immigrants can set up bank accounts, even if they don't have a social security number.
This guide explains some of the most important things to know about how immigrants can open a bank account without a social security card.
What Do Immigrants Need to Open a Bank Account?
There are certain things you usually need to have to open savings accounts or checking accounts in the U.S. There's a legal reason behind it; the U.S. Patriot Act requires banks to verify the information of people they offer bank accounts to in an effort to curb criminal activity.
Generally, to open a bank account, banks and credit unions need to be able to verify your name, date of birth, and address. Banks may also ask for some government-issued identification number such as a social security number or individual taxpayer identification number ITIN as part of the account-opening process.
For example, when you visit a branch or go online to open an account, you may be asked to provide one or more of the following to verify your identity
An up-to-date passport
Government-issued ID from your home country
Birth certificate
Alien identification card
Consular ID
Foreign driver's license
Recent utility bill, tax return, or another bill showing your name and current address
A copy of your lease or rental agreement showing your name and current address
Someone who's a U.S. resident might offer their state-issued driver's license and social security number to verify their identity when opening a bank account. If you're entering the U.S. to work and you have a legal visa, you can apply for a social security number through the Social Security Administration.
Immigrants living in the U.S. without documentation, on the other hand, can't apply for social security numbers. But that doesn't mean there are no options for how immigrants can open a bank account without a social security card.
Which Banks Have the Best Checking Accounts?
Finding the bank with the best checking account to meet your needs is as simple as using our search tool. Compare checking accounts and find one with low or no fees.
How to Open a Bank Account With an ITIN Instead of a Social Security Number
An individual taxpayer identification number, also referred to as a taxpayer identification number (ITIN), is a tax processing number used by the Internal Revenue Service. An ITIN is a nine-digit number that can be issued to people who are working and living in the U.S. but aren't eligible to apply for a social security number.
This number is used by the IRS to track income and taxes owed by undocumented immigrants. Having an ITIN does not mean that:
You're authorized to work in the U.S.
You're eligible for Social Security benefits
You qualify for the Earned Income Tax credit
But it can help you get set up with checking accounts or savings accounts. If you want to open a bank account with an ITIN, the first step is applying for your taxpayer ID.
You can do that by filling out Form W-7, Application for IRS Individual Taxpayer Identification Number. On this form, you need to include:
Your residency status
Name
Mailing address
Foreign address
Date, country, and city of birth
Gender
Countries in which you have citizenship
Foreign tax ID number
Government-issued ID number such as a passport or driver's license
Name of the college you're attending or your employer, if applicable
From there, you sign and date the form and submit it to the IRS, along with proof of identity. The kinds of documentation you can use as proof of identity include:
Current passport
National ID card from your home country
U.S. driver's license
Civil birth certificate
Foreign military ID card
U.S. military ID card
Foreign voter registration card
Any documents you submit need to have your name and photo included, as well as something that verifies your foreign status. The same goes if you're applying for an ITIN on behalf of one of your dependents. You can also use medical and school records from your home country to verify a dependent's identity.
Once you have everything together, you can mail in your Form W-7, along with copies of your supporting documents to the IRS. Here's the address to which you can mail your paperwork:
Internal Revenue Service
Austin Service Center
ITIN Operation
P.O. Box 149342
Austin, TX 78714-9342
Or you can drop them off at an IRS acceptance agent office near you. If you're filing a tax return in the U.S. for the first time, you can also include the ITIN paperwork with your return when you file.
Other Bank Account Requirements for Immigrants
Aside from opening a bank account with an ITIN, banks and credit unions may have other requirements you need to meet.
For example, you might have to meet a minimum deposit requirement. This can vary based on the bank, so you may want to do some bank shopping.
At online banks, for example, you might be able to open checking accounts or savings accounts with just $1. At a traditional bank, like Bank of America, the minimum deposit might be $100 or more.
Depending on the bank, there might be a few ways to make your minimum deposit to open your account. Your options could include:
Funding your account with a personal check
Getting a certified or cashier's check from your current bank
Scheduling a bank-to-bank transfer
Depositing cash
It's important to keep minimum-deposit requirements and minimum balance requirements in mind for checking accounts and savings accounts. Some banks may charge you a monthly service fee unless you keep a certain amount of money in your account. Others might pay you a lower interest rate in your savings account when you maintain a lower balance versus a higher balance.
Online banks can offer a better combination of minimal fees and higher interest rates compared to traditional banks and credit unions. But you might find it easier to visit a branch if you need to open an account with an ITIN.
Benefits of Opening a Bank Account for Undocumented Immigrants
There are several reasons why you might want to have one or more bank accounts when living and working in the U.S. as an undocumented immigrant.
1. Fees
Having a checking account that allows you to write checks or make purchases with a debit card can make shopping or paying bills easier.
You don't have to pay the stiff fees that check-cashing services can charge or worry about keeping track of large amounts of cash. Debit cards are handy for spending or withdrawing cash at the ATM. That's helpful if you don't have credit cards in your name. You can pay your bills online directly from your checking account or write paper checks to cover expenses.
2. Safety
Banks can be a safe place to keep your money. If your bank is FDIC-insured, the money in your checking account or savings account is protected in case something happens to the bank. You also get certain protections against fraud in case someone hacks into your account or uses your debit card to make unauthorized purchases. You wouldn't get that same type of protection if you're keeping your cash at home.
3. Interest
A savings account can help you grow your money. When you deposit money into a savings account the bank can pay you interest. You're essentially making money on your money, which is good if you have a financial goal you're working toward.
4. Establishing credit
Finally, establishing checking and savings accounts in your name can be a stepping stone for building credit. More banks and financial institutions are allowing undocumented immigrants to apply for credit cards and loans. Having some banking history under your belt can give credit card companies and lenders some reassurance that you're responsible when it comes to using credit.
How Can Immigrants Compare Bank Account Options?
Now that you know how to open a bank account without a social security card, you can take the next step. If you're ready to open a bank account, take time to do your research first. Specifically, when comparing banks and credit unions, consider:
Whether they allow undocumented immigrants to open a bank account with an ITIN
What types of documentation or proof of ID you'll need to open your account
The types of accounts you can open (i.e. checking, savings, money market, CDs, loans, etc.)
The interest rate you can earn on savings and whether rates are tiered
Minimum-deposit requirements and minimum balance requirements, if any
Fees associated with checking or savings accounts
Branch-banking access and ATM locations
Mobile and online banking access and features
If you're looking mainly at traditional banks, don't count out what online banks have to offer. You might find that an online bank is more convenient for managing your money, or that it offers a better interest rate on savings.
Once your bank accounts are open, use them wisely. Use banking alerts to keep track of transactions and to let you know if your balance is getting low so you can avoid overdraft fees. Decide whether you want to opt-in to overdraft protection and consider setting up automatic transfers from checking to savings so you can watch your money grow.