Dental Financing: Compare Your Dental Financing Options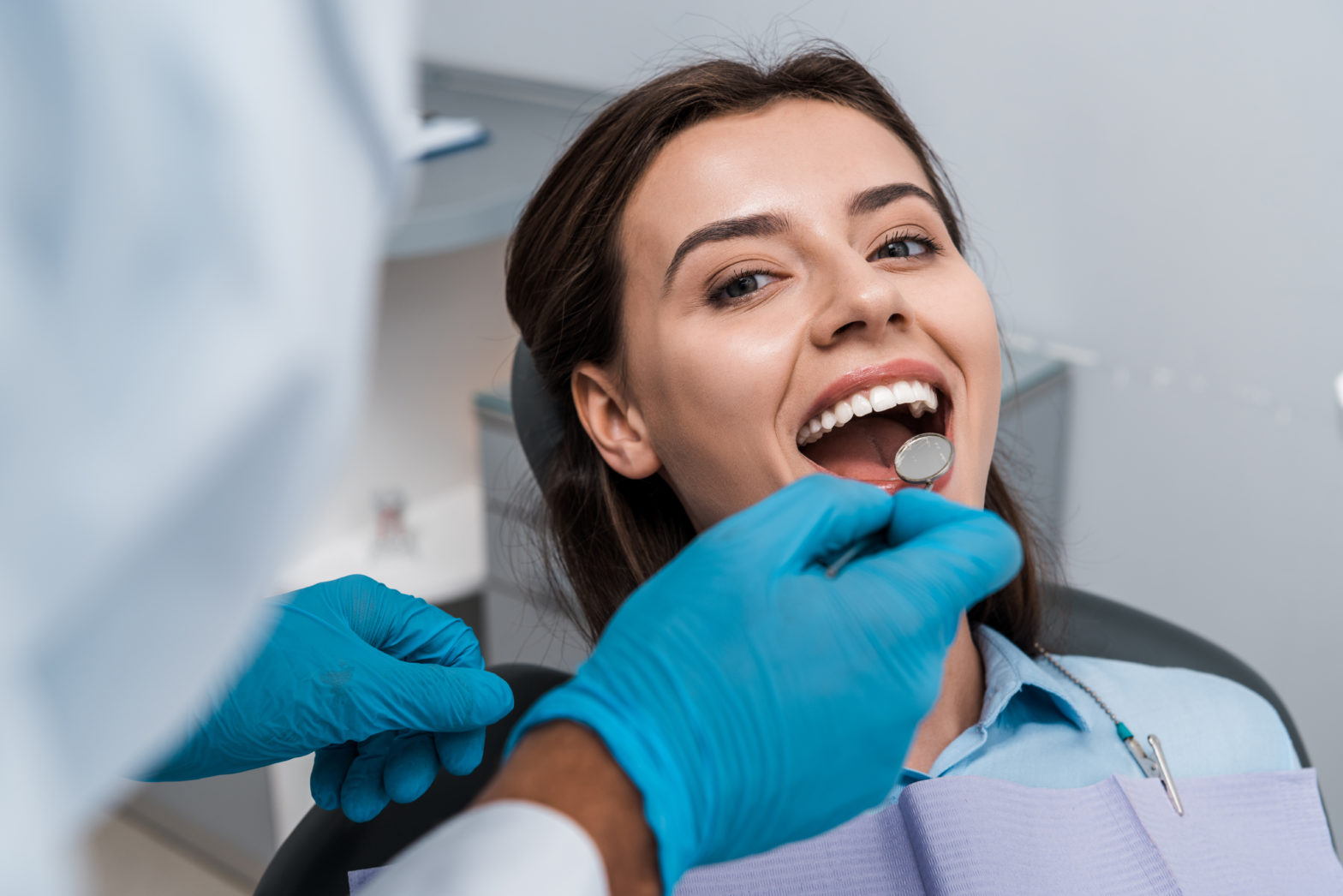 There are several reasons to look into dental loans before you need one:
One-third of Americans have no dental insurance coverage
Insurers often limit payouts, depending on the dental procedure
Dental emergencies are painful – you won't want to wait for financing
It makes sense to see what financing options are best for you now, before you need a dental loan. And perhaps to prequalify or apply when you aren't rushed or in pain.
See personal loan interest rates
What Are Average Costs for Dental Work?
Dental products and services in the United States can get pricey. The list below from Care Credit shows ranges for typical dental procedures in the U.S.:
| | |
| --- | --- |
| Teeth-Cleaning | $70 – $200 |
| Fluoride Treatment | $20 – $50 |
| Tooth-Filling | $50 – $450 |
| Tooth Crown | $500 – $3,000 |
| Dental Implants (Each) | $1,000 – $3,000 |
| Tooth-Bonding (Each) | $100 – $1,000 |
| Veneers | $500 – $1,300 |
| Professional Whitening | $300 – $1,000 |
| Full-Mouth Reconstruction | $15,000 – $80,000 |
| Braces (Metal) | $1,000 – $3,000 |
| Braces (Invisalign) | $3,000 – $8,000 |
If you need dental work and lack the cash to pay for it, a dental loan might be the answer.
Find the Best Personal Loan Rates
Finding the best personal loan to meet your needs is as simple as using our search tool. Compare personal loan rates and find the best loans being offered today.
How Do Dental Loans Work?
There are two types of dental loans:
Traditional, unsecured personal loans which you can use for any legal purpose
Unsecured loans tied specifically to a dental procedure
Common characteristics of personal loans include:
No security or collateral"Unsecured" loans don't require you to pledge an asset for the lender to repossess if you fail to repay as agreed. This makes them riskier to lenders than secured loans like auto financing or mortgages. Your credit history is very important to personal loan providers because your promise to repay is the only security they have.
Fixed interest ratesThis makes budgeting easier because your monthly payments don't change
Predetermined termsYou know when your loan will be repaid. If you plan to prepay the loan, make sure your agreement allows it without penalty.
Lower interest ratesPersonal loan interest rates tend to run significantly lower than those of comparable credit cards.
Co-signers and co-borrowers are possibleYou may be able to have a co-borrower or co-signer. That can get you better interest rates if your income or credit rating is less than robust.
If you have other financing needs in addition to dental work, consider covering them all with a single personal loan. You might, for instance, be able to consolidate expensive credit card debt in addition to financing your dental procedure.
You'll want to get loan approval before undergoing your dental procedure to make sure everything goes smoothly.
How to Shop for a Dental Loan
Personal loan providers tend to operate in niches. Some like large loan amounts, long loan terms and borrowers with prime credit. Others prefer shorter terms and smaller loans to applicants with bad credit. Other providers like to offer something in between.
Your first task, then, is to understand what sort of borrower you are. You may need to check your credit report and score before you ask for quotes.
You'll also want an estimate from your dentist so you know how much to borrow.
Next, obtain a few personal loan quotes from the lenders that specialize in borrowers like you. You can do this by going to the "Best Personal Loans" page and inputting the following:
Loan purpose
Loan amount
State
Credit rating
Click "Update" and you'll get a list of lenders and loans to meet your needs. You'll see estimated interest rates in different ranges for various terms. Look for the most competitive offers and click to contact the lenders for loan prequalification and custom quotes.
How credit bureaus treat loan inquiries
It's important when shopping for a personal loan to understand how credit bureaus treat inquiries from lenders.
When you shop for a mortgage, credit bureaus combine all of the credit inquiries from mortgage lenders into one, minimizing the damage to your credit score. Automotive financing inquiries get the same treatment.
However, inquiries from personal loan suppliers don't get combined.
Every "hard" inquiry (a credit report authorized by you) creates a separate inquiry on your credit report and strips about five points from your FICO scores. Don't let every lender you contact for a rate quote do a hard pull or your score could drop significantly.
How to Apply for a Dental Loan
Once you have prequalified with your lender, you'll apply (usually by phone or online) and authorize a "hard" credit pull.
Your prequalification normally expires within a specified period of time, so stay on top of your application and supply everything the underwriters ask you to present. You'll likely have two-to-four weeks to get everything in and upgrade your prequalification to a loan approval.
Have this information and documentation ready when you apply:
Contact information (phone number and email address)
Social security number when you authorize a credit pull
Employment and monthly income
Education – degrees earned and graduation year
Assets including savings, retirement accounts, checking accounts and home equity
You e-sign the document online and agree to the loan's terms and conditions. When you e-sign, you are certifying that the information submitted on the application is correct. E-signing authorizes the lender to verify your income, assets, and credit information.
When you prequalify for financing, the lender should let you know what documents it needs. These can include W-2 forms, pay stubs, tax returns, bank statements and retirement account statements. You should be able to prove in writing anything you claim on a loan application.
Personal Loan Approval
Most lenders only conduct a "soft" inquiry of your credit score when you prequalify for financing. But once you apply for loan approval, you'll have to authorize a "hard" inquiry. Each hard inquiry can drop your credit score by about five points, so you only want to okay this when you are serious and ready to go.
The lender may have questions about your credit report. You can make the process smoother by checking your own credit before applying. This gives you a chance to correct errors and explain blemishes ahead of time.
When you apply for your loan, the lender should contact you (usually by email) with a list of needed documentation to finalize your approval.
You can scan, copy, or take a picture of documents and attach them to an email or text. You'll get a final approval and the loan agreement. E-signing your loan agreement commits you to repaying the loan, so make sure that the terms match your expectations.
How Long Does it Take to Get Your Money?
Once you sign your loan agreement, the lender can transfer the proceeds into your checking account.
Depending on the lender, this may happen in hours or days – up to a week. You'll start repaying your loan within 30 days of funding. If you're set up for automatic payments (recommended), payment will be deducted from your designated account every month.
Alternatives to Personal Loans for Dental Procedures
Personal loans are not the only way to pay for dental care. There are a few other loans and payment plans which might work as well or better for you:
In-house financing
Many dental offices offer some form of financing. One common type of medical loan allows you to have your procedure immediately and pay the dental office over time.
If you pay off your loan within the time allotted by your loan agreement, you pay zero interest. However, if you fail to pay off the entire loan balance in the allotted time, you pay "deferred" interest. And that means a high interest rate could apply retroactively to the entire balance (not just the remaining balance).
Credit cards
Credit cards can be the fastest and most convenient way to finance dental healthcare. However, they can be expensive.
If you need emergency care, putting it on a credit card allows you to get your work done fast and avoid prolonged pain. But you might want to pay off the credit card with a personal loan when you have time to apply for one.
Overdrafts
For smaller amounts, an overdraft with your bank might be all you need.
Dental credit cards
These are similar to the in-house loans offered by dental offices. With credit cards, you may have more flexibility and be able to repay and reuse the card as needed.
Check terms carefully, especially in "captive" situations at a dental office.
Home-equity financing
While taking a second mortgage for dental care is probably not cost-effective (unless the loan amount is quite large), tapping an existing home equity line of credit (HELOC) can be very cheap.
The most important tip for getting a dental loan is to avoid the high pressure situation when you can't pay cash. When you shop for financing in advance, you know what your options are and are less captive to the potentially expensive plans offered in-house.
Some of the alternatives can be risky if you don't understand the terms or clear the balances fast enough. According to The Californian, "advocates say the terms of medical credit cards are too complicated for most people to understand. They are particularly confusing in high-pressure situations, like the moments of excruciating pain leading up to important dental procedures."