Interest-Free Personal Loans? How Personal Loan Apps Work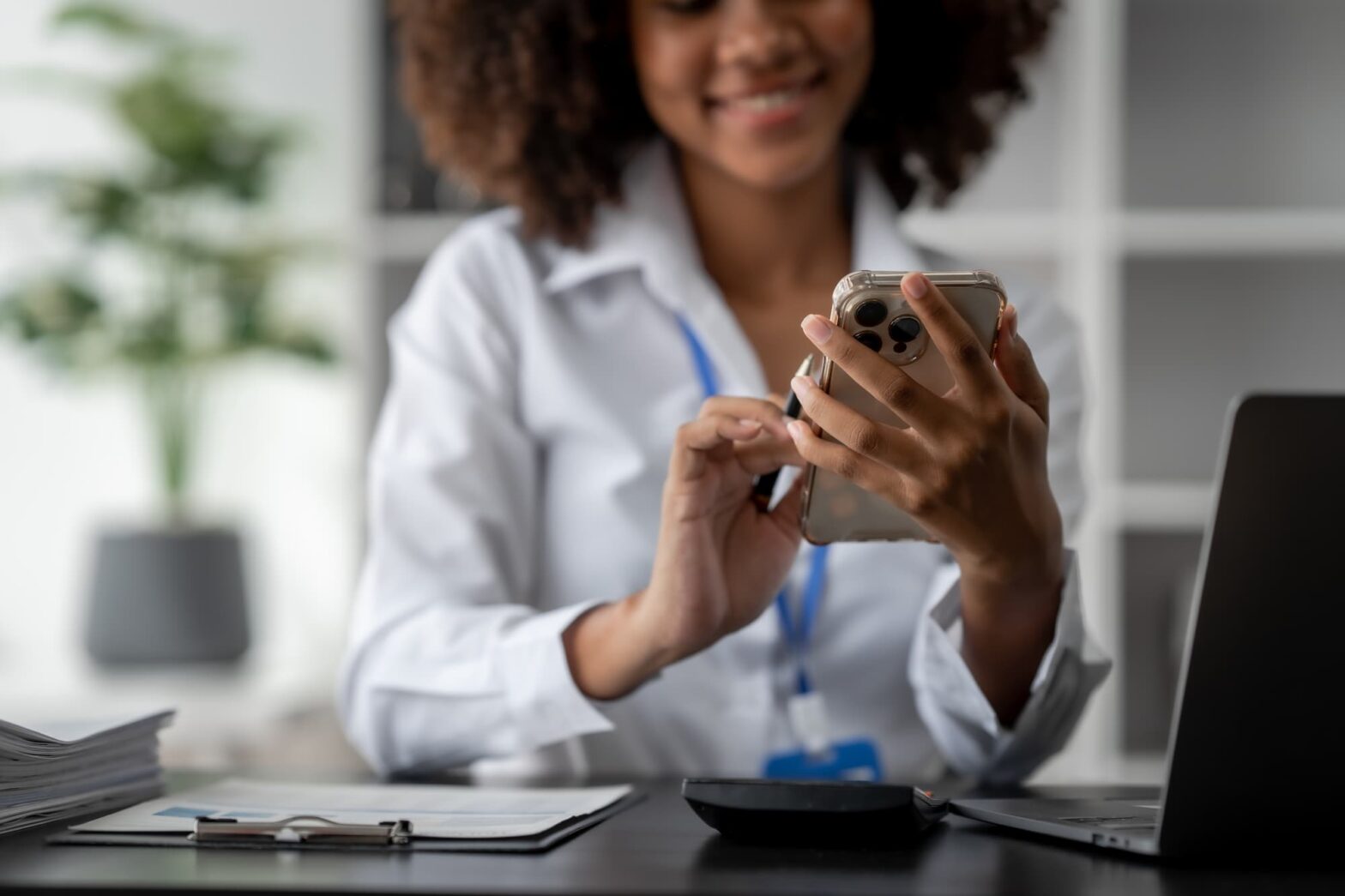 You know the old saying: If something sounds too good to be true, it probably is.
And if you think that you can get a true personal loan with no interest, you'll be disappointed.
However, apps like Dave do offer interest-free personal loans in a limited way. And that limited application may be all that you need.
Here's how these apps work – and what they can (and can't) do for you.
What Is Dave?
Dave is an app that allows you to borrow up to $100 interest-free to prevent overdrafts on your checking account.
While Dave won't charge you interest, you do pay a $1 monthly membership fee. You can get Dave regardless of your credit score. One advantage Dave offers is that people with poor credit don't pay any more for the service than those with good credit.
When you see that you're about be overdrawn on your checking account, you request an advance using the app. It takes about three days to get the money, however, so you'll want to pay attention to your checking account balance. If you need your cash faster, you pay an extra $4.99 and the funds transfer in about 8 hours.
Dave includes budgeting help and alerts when you spend more than usual to help you monitor your account and request advances in time to avoid overdrafts.
When your next paycheck hits your bank account (you must have direct deposit to use Dave), Dave gets its money back. You can borrow from Dave as often as you'd like, as long as your last payment has cleared and you are not overdrawn by more than $100.
Which Lenders Have the Best Personal Loan Rates?
Finding the lender with the best personal loan to meet your needs is as simple as using our search tool. Compare personal loans and find the best rates being offered today.
What Dave Can Do for You
Dave offers interest-free personal loans to help you avoid the expensive options usually unavailable to people with poor or limited credit.
It costs about $35 in fees to your own bank when you overdraw your checking account. And if you bounce a check, the recipient can also charge you a fee (often another $30). Paying $1 a month to avoid these large charges (and the embarrassment of bounced checks) is an easy decision for most people. Dave claims that it saves its member about $500 a year in bank fees.
Then, there are check-advance or payroll-advance lenders. Their interest rates run into three figures and they are infamous for trapping people in big debt after borrowing small amounts. A service like Dave can help you avoid these last-resort sources of money.
What Dave Doesn't Do
Dave offers very short-term loans to consumers with checking accounts and direct deposit. You can't borrow larger sums or for longer periods like you can with traditional personal-loan products.
If you need to come up with money for your rent, to pay off high-interest credit cards, or to cover a family emergency, a personal loan is probably a better choice.
The chart below shows payments for a one-year personal loan at different interest rates and loan amounts. This is a better long-term solution when you need more money or a more extended repayment.
Payment by Loan Amount and Interest Rate
Other Apps Like Dave
Dave is great for minimizing the fees you pay to banks or for cash advances, but it's not the only solution. There are other apps that allow you to take payroll advances in larger amounts. Their fee structures and other benefits might be a good fit for your needs. Here's a quick rundown:
EarnIn
Earnin offers a few advantages over Dave. You can borrow more, up to $100 per day and $500 per pay period, as long as you've worked enough hours to cover the advance.
There are no required fees, just voluntary tips. But it won't work for everyone – you must have regular work hours and be willing to upload your time sheets (hourly employees) or turn on the app's location service (salaried employees).
Even
Even offers a few advantages over its competitors. You can advance more money – up to half of what you've earned. And you can pick up interest-free cash the same day at any WalMart, or just have the money deposited into your account.
But there are downsides – membership costs $8 per month and only employees of companies in Even's network can use the app.
Brigit
Brigit solves what might be a major disadvantage of Dave for some users – the need to monitor accounts and request funds before being overdrawn, and needing to anticipate the need for cash by three days.
The app can automatically advance funds when your bank balance approaches zero. Brigit can advance up to $250 and extend your repayment date if you need to. However, it costs $9.99 a month.
Branch
Branch is what you'd get if Slack and Dave had a baby. You can chat with coworkers, track your earnings and switch shifts. Branch advances you up to $150 a day or $500 per pay period from hours you've already worked.
Three-day deposits are free and same-day advances cost $3.99. However, your employer must be part of the Branch network, or you'll have to sign up and be wait-listed until it joins.
MoneyLion
MoneyLion is an actual bank. It charges no fees or interest for advances, and you can get up to $250 per pay period.
Advances are instant. But your advance is limited to 10% of your direct deposit per pay period.
The free membership includes a free checking account, cashback rewards and free credit monitoring. For $29 a month, you also get access to credit-builder loans and weekly credit score updates.
The Benefits of Dave and Other Apps – Reduce Bank Fees
These financial apps can take a huge bite out of the bank fees you pay and can smooth out your cash flow if you operate on thin margins. They can keep you out of the cycle of poverty that occurs when fees keep you from affording your bills – forcing you to pay more fees…
Having predictable fees protects you from what many find the most aggravating thing about banks – the surprise fees and charges that seem to come out of the blue, usually when they do the most damage.
How Personal Loans Can Work with Apps for Larger Financial Needs
Financial apps work for very specific and short-term problems. But they won't help you with more expensive issues or long-term solutions. And they don't help you build credit. For bigger cash amounts, personal loans can work with checking account apps to help you achieve more financial stability and provide a bigger safety net.
Personal loans are longer term solutions. Here are their characteristics:
Your promise to repay is the lender's security. It can't repossess any assets if you fail to pay as agreed.
Interest rates are usually fixed, which makes budgeting easier.
You can finance $1,000 to $100,000, depending on your needs and financial profile.
Loan terms range between one and ten years.
Personal loans do have interest charges. Rates range between 6% and 36% for mainstream lenders.
Personal loans can help you build or rebuild a credit score.
Interest rates typically run about 7% lower than those of comparable credit cards.
There can be setup fees for personal loans.
To see what kind of personal loans are available to you, compare offers from several lenders. You'll need to provide an estimated credit score and income information.