9 Ways to Repair & Rebuild Credit After A Mistake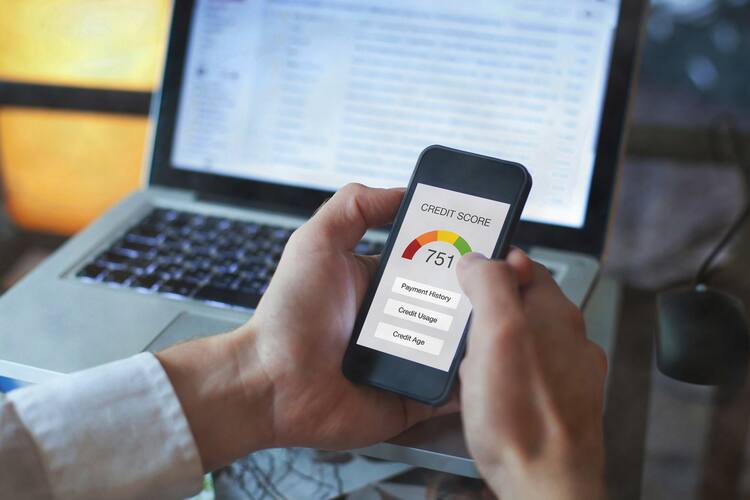 Life happens. Some financial setbacks and missed payments made your credit score take a nose-dive. How do you fix your credit once it's been damaged?
Credit repair is serious business, and not a quick fix. The best way to rebuild credit is to work toward the responsible financial habits that will not only boost your credit score but will also make your finances more manageable in the future. In the meantime, there are some key moves you can make — and mistakes to avoid — in order to ease your path toward improved credit.
Here are nine steps toward credit repair:
1. Face the Problem: Check Your Credit Report
It's not enough to know your credit score; you need to know the ugly details behind that score. This means looking at your credit report to see what problems have been reported.
Knowing what's on your credit report will give you an opportunity to check for errors, and help you prioritize how to address your outstanding problems.
By federal law, you are entitled to a free copy of your credit report once a year from each of the three major credit reporting agencies (Experian, TransUnion and Equifax), and checking your own credit does not affect your credit score.
Easily Compare Personal Loan Rates
Finding the the best personal loan rates is as simple as using our search tool. Compare personal loans and find the best rates being offered today.
2. Beware of Credit Repair Services
Radio, television and the internet are full of ads for credit-repair services promising to make your credit problems go away. It's not that easy. Be very wary of for-profit-credit-repair services. These ultimately just add to your expenses and, in the case of debt management services, may cause you to lose control of when and whether payments are actually reaching your creditors.
If you need outside help, you might benefit by contacting the National Foundation for Credit Counseling to see what not-for-profit-debt-counseling services are available in your area.
3. Don't Panic by Dumping Credit Cards
People sometimes respond to credit problems by swearing off debt. That reaction is understandable, but don't be in too much of a hurry to close your credit accounts.
The percentage of available credit in use affects your credit score. If you start closing credit accounts, this percentage may increase and hurt your credit score. The average age of credit accounts is also a factor in credit scores, so closing older accounts may be particularly harmful.
4. Prioritize Your Debts
Lay out all your outstanding debts, including whom you owe, when payments were due, and what the interest rate is. Now you can start prioritizing where your money should go first.
The more overdue a payment is, the worse it looks on your credit report. So catching up on the most delinquent payments should be your first priority. Also, to the extent possible, pay down higher-interest accounts first and, if possible, shift balances to lower-interest accounts — but do so without opening any new accounts.
5. Communicate with Creditors
If there are payment schedules you simply can't make, negotiate with your creditors for a more workable payment schedule. This is not easy, but it is preferable to simply missing payments and having the problem get worse.
If creditors see that you are willing to make a good-faith effort toward paying off your debt eventually, they may be willing to work with you. However, your goal should not be to get them to write off a portion of your debt, because this can cause more lasting damage to your credit report.
7. Continue to Use Credit Within Your Budget
Yes, using credit got you into this mess, so it may be hard to see how it could be part of the solution. However, since payment history is part of your credit score, if you respond to credit problems by ceasing to use credit altogether, all that will remain on your credit report is the negative history that got you into trouble.
Make a budget that allows you to use a credit card judiciously while paying off any new charges in full (and reducing any existing balances) every month. This will help you establish a more positive payment history without adding to your long-term debt burden.
8. Avoid Applying for New Credit
Zero-percent-balance-transfer offers may seem like an appealing way to reduce your credit expense, but be advised that new credit applications can hurt your credit score, as can lowering the average age of your credit accounts.
9. Request a Higher Credit Limit if You Have a Credit Card with a Good History
If you have any credit card accounts where you have a solid payment history, try requesting a higher credit limit. The idea here isn't to run up more debt, but adding to your credit limit can reduce your ratio of debt utilization without the damaging impact of opening a new credit account.
Despite what some advertisements may imply, there is no magic formula for rebuilding your credit score quickly. This is a marathon, not a sprint, so it may take a long time to reach your destination. However, if you take the right steps and avoid further mistakes, it shouldn't take too long before you can start to see progress in your credit score. That progress should encourage the positive habits that will eventually fully repair your credit.