Borrow Without The Bank – Loans You Can Get Without A Bank Account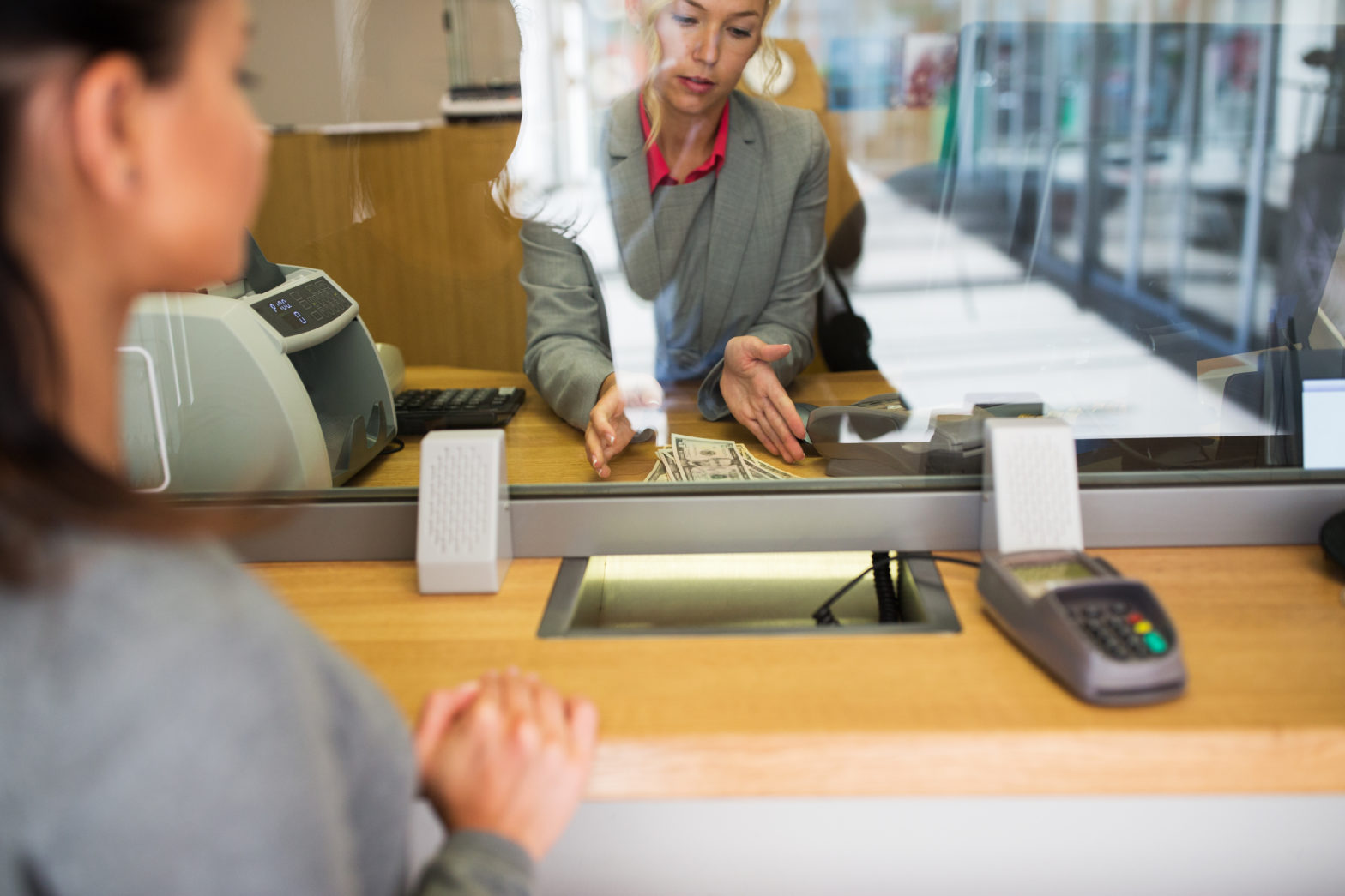 When you want to borrow money, an obvious source to consider is a bank. Banks are well funded and in the business of lending dollars to qualified applicants. But that begs the question: Can you get a loan without a bank account?
You Don't Need a Bank Account to Get a Loan
You can borrow without a bank account, but it is easier to get a personal loan when you have a bank account, because that's usually where the lenders deposit the loan proceeds. And it can be easier to get a bank loan when you already have an account there. As always, it pays to do your research and shop for loans from a variety of lenders, including banks.
When you apply for a loan, the lender will review your credit history, credit score, income, and other factors. It wants to determine your creditworthiness – the risk of you not paying back your debt.
It can help your cause to have an account with a bank, especially a checking account. That's because the lender is eager to know how much cash you have and how you manage your finances. Having an established account with a bank demonstrates that you're financially responsible. So, depending on the type of loan and the lender, the lender may require you to provide bank statements when you apply for financing.
Having a bank account tells the lender that it will likely be easy to deposit the loan funds somewhere. And also collect repayments from you – many give a discount to borrowers who sign up for automatic payments from a checking account. Note that many lenders use the Automated Clearing House (ACH), which disburses loan funds from one bank account to another.
Which Lenders Have the Best Personal Loan Rates?
Finding the lender with the best personal loan to meet your needs is as simple as using our search tool. Compare personal loans and find the best rates being offered today.
What Are Your Loan Options Without a Bank Account?
If you don't have a bank account, it doesn't necessarily mean you'll get turned down for a loan. But it may be tougher to get approved for an unsecured personal loan – one that doesn't require you to put up any physical collateral like your home.
With most of these loans, lenders prefer (and may even require) that you have a checking account with a bank.
If you can't find a lender to borrow from without a bank account, you still have options. For example, you can pursue a payday, auto title, pawn shop, prepaid debit card, or bitcoin loan. Often, these are short-term loans you need to repay within a year.
By contrast, a regular personal loan can be paid back over several years. These kinds of loans can be costly due to high APRs and expensive fees. They may require putting up some form of collateral. And it's hard to know which lender to trust, as there are many disreputable short-term lenders in business.
Loans to Avoid
If you search online for loans without bank accounts, you'll see a slew of ads for expensive and dangerous financing. Some programs pose as personal loans with no credit check or personal loans with no bank account. But in reality, they're bad products that can trap you into a spiral of increasing debt with little escape. Here are the bad apples.
Payday Loans
According to the Consumer Financial Protection Bureau, a payday loan is commonly a short-term, high-cost loan, generally for $500 or less, that is usually due on your next payday. These are also called cash advance loans. Most of these require a bank account because you have to write them a check. For instance, to borrow $200, you might write them a check for $230 that they can cash in two weeks. Typically, borrowers roll these loans over four to nine times, adding the fee every time.
After five rollovers, then it would cost $150 to borrow $200. The annual percentage rate for a $200 loan with $30 in fees for a 14 day period is just under 400%.
Auto Title Loans
Own a car? You can put its title up as collateral and get an auto title loan usually worth between 25% and 50% of its value. You still get to drive your car as a borrower. But if you fail to repay your debt, the lender can claim your vehicle. In fact, the lenders often install a device that disables your car if you miss a payment. You could be on your way to pick up your child from school or leave your office and your car suddenly won't start.
Auto title loans are expensive. The typical auto title loan term is 30 days and the rate is 25%. You borrow $500, you have to pay back $625 in 30 days. But what happens in many borrowers roll over this loan repeatedly, racking up new charges every time. If you roll over a $500 auto title loan 4 times, you'd need $1,526 to pay it back. The fees would be more than twice the loan amount. There have been many instances of borrowers losing their cars when they only borrowed a few hundred dollars.
Pawn Shop Loans
As the name suggests, pawn shops typically offer these kinds of loans. The collateral required to borrow money is typically gold, precious jewelry, pricey electronics, or other valuables, which the pawn shop holds onto. The store will lend you a percentage of that item's value — often 25% to 60% — and require you to repay in cash to retrieve your valuable.
APRs on pawn shop loans can vary, but it's usually less costly than an auto title or payday loan.
Prepaid Debit Card Loans
As the name implies, with this loan you don't get the funds sent to a bank account. Instead, they're loaded onto a prepaid VISA or MasterCard debit card that has your name on it. You can use this card anywhere a debit card is accepted.
Many of the lenders offering this option for receiving funds are payday lenders. So avoid loans with very short terms (under a year) and high fees and interest rates. (Most mainstream lenders top out at about 36% for the riskiest borrowers).
Bitcoin Loans
Here's a novel option: Get a Bitcoin loan, which requires owning and accepting cryptocurrency. With this choice, you typically get the funds from investors instead of a traditional lender.
Bit Bitcoin is a risky and unstable currency with ever-changing values. It's possible you may pay back much more in crypto than you borrowed due to value fluctuations. Plus, this market remains largely unregulated; it's possible to fall victim to scam artists if you're not careful.
Credit Cards
You don't need a bank account to get a credit card. Some issuers don't require a bank account, and credit cards offer a lot more flexibility than bank loans if you need cash or to pay for something on the fly. But how do you pay the credit card bill without a bank account?
Some banks that issuer cards allow you to make cash payments at their branches, but that means making sure you get there on time every time with cash. And others like Capital One allow payments from 7-11 stores and other money centers.
Why Not Just Get a Bank Account?
Yes, you have loan options when you lack a bank account. But these options are limited and may be costlier overall than getting a personal loan that requires having a bank account.
So why not just make the latter happen? If you're concerned that you can't meet the requirements to open and keep a bank account, there are alternatives.
For example, several online banks offer entry-level and mobile bank accounts. These accounts don't charge fees for overdrafts, monthly maintenance, minimum balance, or foreign transactions. Plus, you'll usually get an ATM card linked with fee-free ATM networks and free paper checks. They may permit mobile deposits of checks (using your smartphone and an app) and grant access to earned wages ahead of your paycheck.
Best of all, these banks don't require proof of credit or previous banking history to be eligible. And many don't use ChexSystems. Faulty (and and accurate) bounced check data on ChexSystems has caused many applicants for bank accounts to be denied this basic and necessary service.
Open up one of these free accounts and you'll be in a better position to apply for a conventional personal loan — one that will likely come with a lower APR and less costly fees and can be paid back more comfortably over several years.