What Is A Payday Loan and How Does It Work?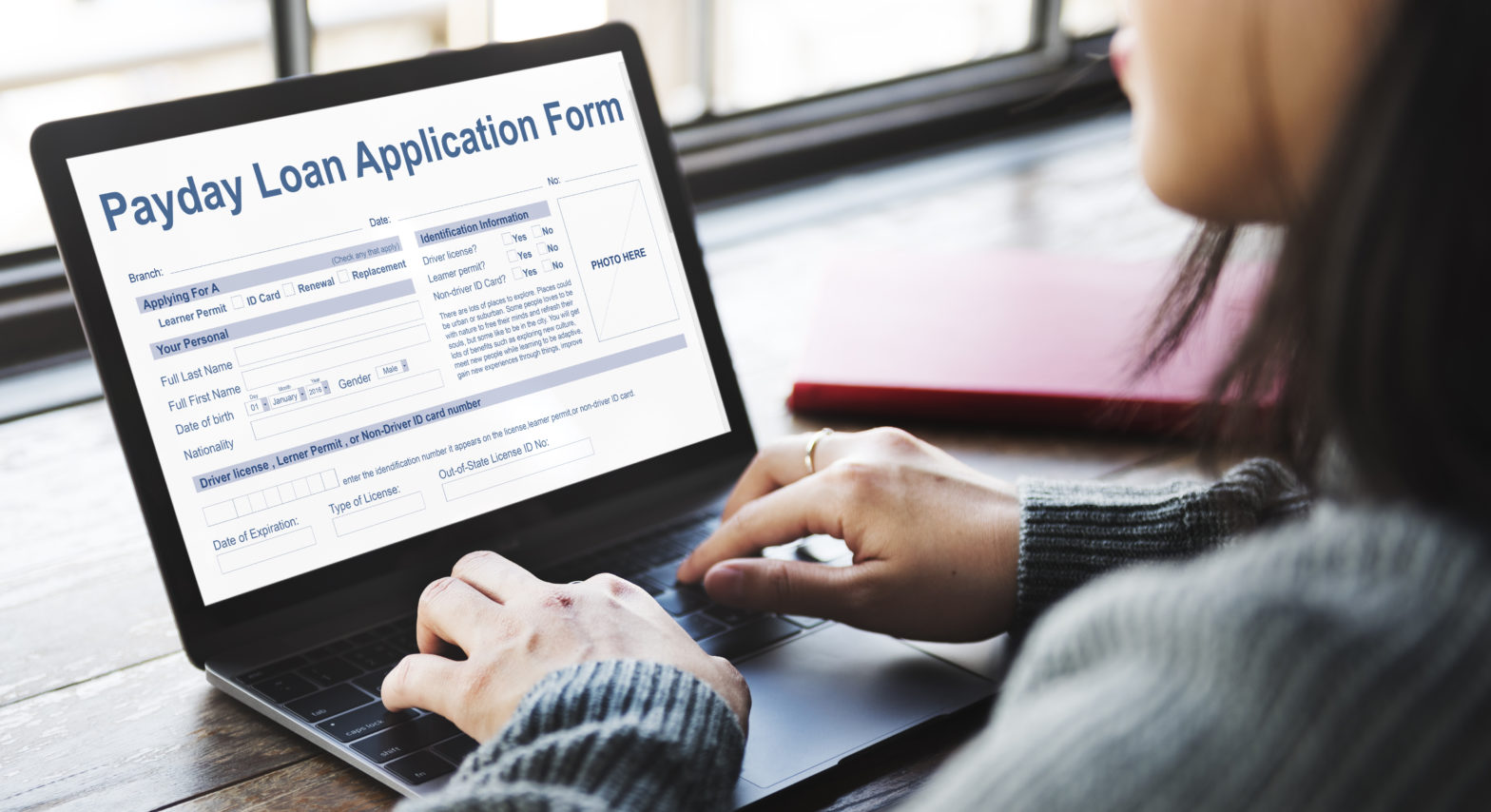 What is a payday loan and how does it work?
Payday loans are very short-term loans designed to provide fast cash for emergency needs.
Payday loans might get you out of a jam and save you money. But payday loans can also be an expensive trap.
In this article, you'll learn how payday loans work, how to find the best payday loans, and how to get a payday loan if you've decided you need one.
You'll also find advice on avoiding payday loan traps and, more importantly, discover alternatives to payday loans.
See today's personal loan interest rates
What Are Payday Loans?
Payday loans are smaller loans (generally $100 – $1,000) with very short terms.
They are called "payday loans" because you normally repay them on your next payday – usually within two to four weeks. Here are a few other characteristics of payday loans:
Payday loans are unsecured because the lender cannot take your car or other asset for non-payment.
Lenders don't verify that you can afford the loan, only that you have a job and a bank account.
Payday lenders deliver your money very quickly – normally the same day you apply.
These characteristics make payday loans workable in some situations but dangerous in others.
Which Lenders Have the Best Personal Loan Rates?
Finding the lender with the best personal loan to meet your needs is as simple as using our search tool. Compare personal loans and find the best rates being offered today.
When Are Payday Loans Good?
Payday loans cannot really be called "good" because they are very expensive. However, they can be appropriate in very limited circumstances.
Consider a payday loan if both of these statements are true:
You have a financial emergency that will cost you a lot more than the payday loan charges if you can't pay it. An example might be if your car was towed and impounded. The daily impound fees plus costs to get to work are likely more expensive than payday loan charges. Similarly, a payday loan fee might be less than a bounced check charge.
You have complete certainty that you'll be able to afford to repay the loan when it comes due. If you can cut back on other things and cover the loan when you get paid, you minimize the damage of a payday loan.
However, the payday loan should not be your first line of defense against financial mishaps. Establishing a small emergency fund (the typical payday loan is $350 – $500) could head off the need for a payday loan.
When Are Payday Loans Bad?
Payday loans are bad if you can't afford them. And they are bad if used for non-emergency items like holiday shopping or frivolous things like weekend trips.
Payday loans are last-resort financing that should only be taken if you have no other choice and if not taking one would be even more damaging to your finances.
Why are payday loans so bad?
The reason is because the vast majority of people who take them cannot afford to repay them on time.
When that happens, the lender then rolls the loan over to a new loan with a new two-week term. In fact, the Consumer Financial Protection Bureau estimates that 40% of payday-loan borrowers renew their loans ten times.
See what happens to a loan balance when the borrower renews a $300 payday loan five times with fees at $15 per $100 borrowed. After the fourth rollover, the balance doubles – and that takes just eight weeks.
How Do Payday Loans Work?
Here's the process you go through to apply for a payday loan. It involves several steps:
Compare payday loan interest rates and choose the loan with the lowest cost.
Apply for a payday loan online or in person at a storefront location.
Write a check or authorize a withdrawal from your checking account within two to four weeks (by your next payday)
Receive the proceeds of your loan in cash or by check, electronic deposit into your account, or loaded on a prepaid debit card.
The check you write includes the loan balance plus your fees. If you can't cover this check, you may incur NSF (bounced check) charges from your bank in addition.
How Much Can I Borrow with a Payday Loan?
Payday lenders generally lend without caring if you can afford the loan, so don't expect them to limit your borrowing based on your income or other factors.
However, most states do regulate payday lenders and place limits on the loan amounts, number of payday loans you can have and other terms.
Nevada, for example, limits the loan to no more than 25% of your gross (before tax) monthly income. But that means your loan could take the majority of your next paycheck if you borrow the maximum.
The table below shows the maximum payday loan by state, provided by the National Conference of State Legislatures (NCSL).
What Is the Average Interest Rate on a Payday Loan?
Payday loan fees and interest for two weeks can seem deceptively low, and that's why lenders prefer to express the terms in dollars and hide the annual percentage rate (APR).
One lender, Check 'n Go, even says on its site that, "it's easy to see how expressing some fees in terms of an APR can be alarming. But when expressed as a dollar amount borrowed over two weeks' time, a one-time payday loan fee may not look so scary."
That evasive advertising preferred by payday lenders is why the government requires them to disclose the annual percentage rate, or APR. The average interest rate for a payday loan depends a great deal on the state in which you live. States regulate and limit what you can be charged, and these limits vary wildly.
Here are the average payday loan interest rates by state, courtesy of the Center for Responsible Lending. States labeled "N/A" don't allow payday loans or have strict usury laws that make payday lending unprofitable.
| State | Avg Payday Loan Rate | Maximum Loan Amount |
| --- | --- | --- |
| Alabama | 456% | $500 |
| Alaska | 435% | $500 |
| Arizona | N/A | N/A |
| Arkansas | N/A | N/A |
| California | 460% | $300 |
| Colorado | 214% | $500 |
| Connecticut | N/A | N/A |
| Delaware | 521% | $1,000 |
| D.C. | N/A | N/A |
| Florida | 304% | $500 |
| Georgia | N/A | N/A |
| Hawaii | 460% | $600 |
| Idaho | 652% | $1,000 |
| Illinois | 404% | $1,000 |
| Indiana | 382% | $550 |
| Iowa | 337% | $500 |
| Kansas | 391% | $500 |
| Kentucky | 460% | $500 |
| Louisiana | 391% | $350 |
| Maine | 217% | No maximum |
| Maryland | N/A | N/A |
| Massachusetts | N/A | N/A |
| Michigan | 369% | $600 |
| Minnesota | 200% | $350 |
| Mississippi | 521% | $500 |
| Missouri | 443% | $500 |
| Montana | N/A | $300 |
| Nebraska | 460% | $500 |
| Nevada | 652% | 25% of monthly gross income |
| New Hampshire | N/A | N/A |
| New Jersey | N/A | N/A |
| New Mexico | N/A | N/A |
| New York | N/A | N/A |
| North Carolina | N/A | N/A |
| North Dakota | 487% | $500 |
| Ohio | 677% | $1,000 |
| Oklahoma | 395% | $500 |
| Oregon | 154% | $50,000 |
| Pennsylvania | N/A | N/A |
| Rhode Island | 261% | $500 |
| South Carolina | 391% | $550 |
| South Dakota | N/A | $500 |
| Tennessee | 460% | $500 |
| Texas | 662% | No maximum |
| Utah | 658% | No maximum |
| Vermont | N/A | N/A |
| Virginia | 601% | $500 |
| Washington | 391% | $700 |
| West Virginia | N/A | N/A |
| Wisconsin | 574% | No maximum |
| Wyoming | 261% | No maximum |
How Can I Find the Best Payday Loan?
You can get a payday loan online or at a local storefront location. To find the cheapest payday loan, do your research online. It's easier to shop and compare online than by going door to door or calling around.
By law, payday lenders must disclose their terms and APR. If a lender does not disclose these things, do not borrow there and do not give them any personal information.
Still, it can be hard to find APR information on a lender's website even though payday lenders have to put it on their website in order to comply with federal lending laws. It may be in tiny print or buried on a page that you have to work hard to find.
Use a search engine
The easiest way to find lenders in your state and get the APRs and other terms is to use a search engine. For instance, Google "payday loan (your state) APR" and select "verbatim" in the search tool. It will bring up the pages showing the APR for payday lenders in your state. Compare the disclosed rate for several lenders and contact the one with the lowest cost.
Keep in mind, however, that the best payday loan is likely not to be a payday loan at all. The last section explains alternatives to payday loans that don't necessarily require good credit.
What Do I Need to Get a Payday Loan?
Payday loan requirements are usually pretty minimal:
You must be of legal age to borrow (usually that's 18 years old).
You need a fixed address, proof of identification, a checking account, and a steady source of income like a job or pension, disability or social security.
What is needed for a payday loan if you're unemployed?
Proof that you receive unemployment benefits or other regular sources of income.
When you complete your application, you'll authorize the lender to verify your information and possibly check your credit. You may have to provide a copy of your bank statement and a pay stub from your employer.
Some payday lenders impose a few other conditions:
They might not loan to you if you are currently filing a bankruptcy.
Their policy may prohibit loans to servicemembers because military personnel have special protection from certain payday lending practices.
They may require you to give them a phone number at which you can be reached.
What Consumer Protections Apply to Payday Loans?
The most important thing to understand about payday loans is that, even though you might write the lender a check, you cannot be prosecuted under check fraud statutes if you cannot repay your loan. Some lenders may threaten to have you arrested, but they can't really do that.
The federal Military Lending Act (MLA) caps payday loan rates to servicemembers at 36 percent and imposes other limitations on what lenders can charge for payday loans. That is why many payday lenders exclude military borrowers.
Most payday loans are regulated at the state level. You can find the rights that apply to you on your state's financial regulator's web pages.
Better Alternatives to Payday Loans
The best source of short-term financing is probably not a payday loan.
Even the worst credit card has a lower interest rate than a payday loan. And personal loan rates (even for people with blemished credit) max out at about 36%.
Be aware that ads for "personal loans with no credit check" or "personal loans for bad credit" are likely to be payday loans under another name.
States like Arizona that have outlawed payday loans may still have predatory products out there. In Arizona, "flex loans" skirt payday lending prohibitions. But they have the same sky-high rates and deceptive advertising and are to be avoided.
Any loan you take must by law have an APR disclosure. If the APR for unsecured financing is over 36%, the loan may be predatory.
Can't qualify for a traditional personal loan or credit card?
Consider asking your employer for a paycheck advance. If available, it's likely to be cheap or free.
WalMart, for example, uses an app called "Even" to give employees early access to earnings and avoid payday loans. Competing apps like Moneylion are popping up all over that. They function like online banks and offer advances against earnings – for free or at very low cost.
Many people who choose payday loans do it because they are under pressure and don't understand that they have alternatives. The time to explore those other options is now – before you need money in a hurry.