REIT DiversyFund Review 2023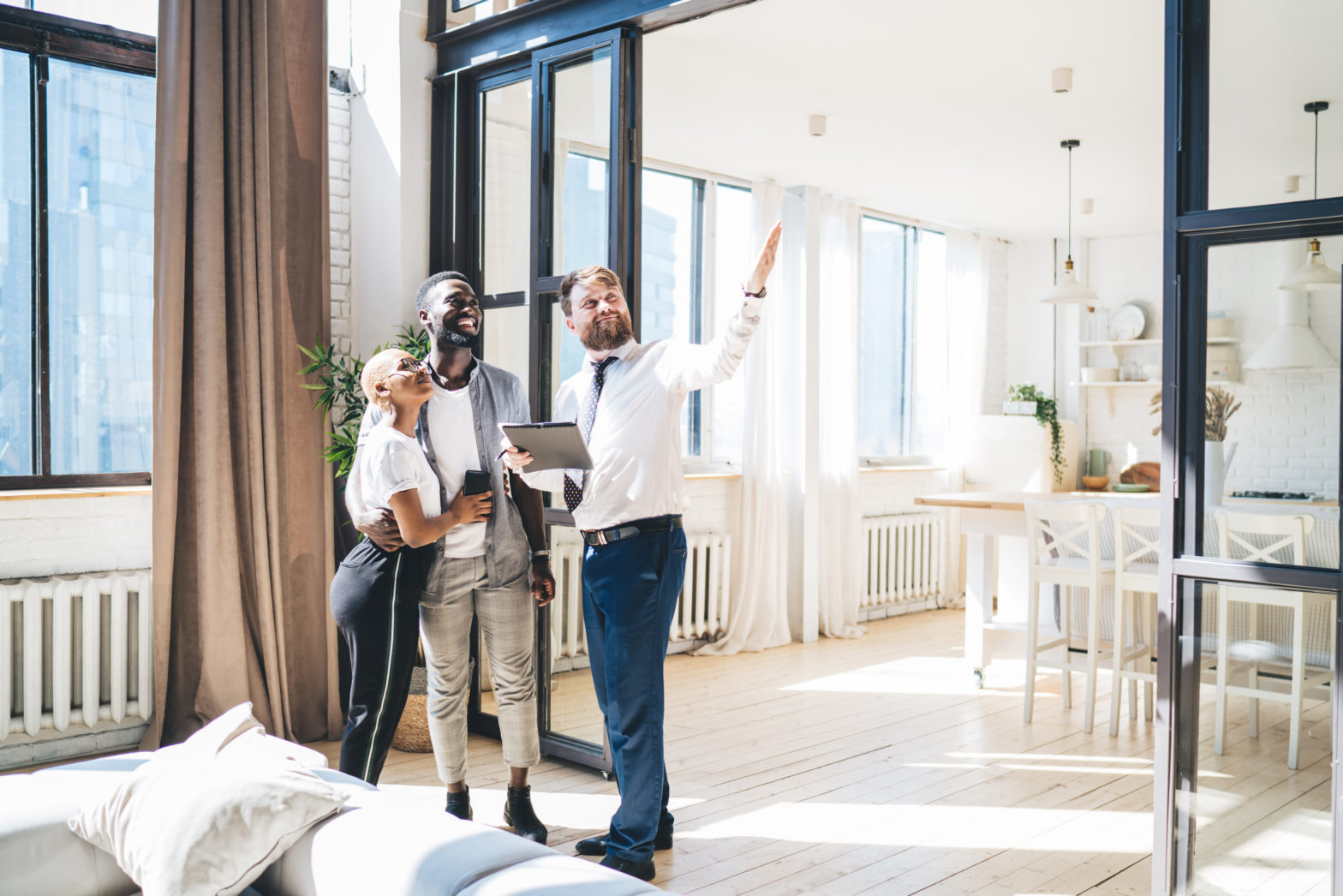 Investing in real estate is one solid way to diversify a portfolio beyond traditional stocks and bonds. If you've spent any time reading Reddit real estate investing threads or researching real estate investing anywhere else, you may have heard of DiversyFund.
DiversyFund is an online real estate investment platform that specializes in making multi-family properties available to investors. DiversyFund Growth is a real estate investment trust (REIT) open to all U.S. residents, including both accredited and nonaccredited investors.
If you're interested in real estate investing, DiversyFund offers a relatively low barrier to entry without having to own property directly. You're probably wondering if REITs are a legitimate way to invest and if DiversyFund is a safe place for your investment. MoneyRate's DiversyFund review offers a closer look at how this investment platform works.
DiversyFund may be right for:
Investors who are curious about adding real estate to their portfolios.
Fans of real estate investing Reddit threads who want to learn more about owning property.
Individuals who want to invest in real estate without direct ownership.
People who have at least $500 to make an investment.
Investors who are specifically interested in owning multi-family property investments.
Find the Best REIT
The best REITs make it possible to invest in real estate without being a millionaire. Shop and compare REITs to find the lowest fees and opening balances.
Types of Accounts DiversyFund Offers
When investing with an online brokerage or robo-advisor, you may have several different account types to choose from. For example, you may be able to open an individual or joint taxable brokerage account, a traditional IRA or Roth IRA, or a 529 college savings account.
DiversyFund is a little different, since this platform is focused exclusively on real estate investments. When you open an account with DiversyFund, you're investing in a REIT. If you're not familiar with how REITs work, they're essentially a type of investment that owns real estate. When you invest in a REIT, you can reap the benefits of both capital appreciation of the underlying assets as well as dividend income.
As a DiversyFund investor, you can open:
Individual accounts.
Joint accounts.
Trust accounts.
Entity accounts.
Regardless of the account type you choose, you must be at least 18 years old and a U.S. citizen, permanent resident or Visa holder. The minimum investment is $500.
The good news is, you don't need to be an accredited investor to open a DiversyFund account. An accredited investor is someone who meets specific SEC guidelines regarding annual income and/or net worth. Some online investment platforms that offer crowdfunded real estate or REITs require accredited investor status but DiversyFund removes that hurdle.
DiversyFund Review: Key REIT Advantages
When choosing a real estate crowdfunding platform or REIT, it helps to know what sets it apart from the rest. Here are some of the key benefits associated with a DiversyFund REIT account:
Low barrier to entry, with a $500 minimum investment.
Open to both accredited and nonaccredited investors.
No platform fees, as expenses are already factored into real estate deals offered through the site.
DiversyFund vets investments for quality before making them available to investors.
Invest in million-dollar deals without having to own or manage property directly.
Potential for above-average investment returns.
All of those benefits could make the DiversyFund REIT an attractive investment if you want a straightforward, simple way to own real estate.
On the other hand, there are a few shortcomings to keep in mind. For one thing, DiversyFund offers just a single investment and that's the Growth REIT. While this REIT includes multiple property holdings, you aren't able to pick and choose which ones you want to own.
Something else to keep in mind is the holding period. Real estate investments, in general, are typically illiquid and the DiversyFund REIT is no different. The holding period for this type of investment is usually five to seven years, so if you're looking to turn a quick profit, you'll need to look elsewhere.
DiversyFund aims to deliver above-average returns to investors, but unlike other REITs, this one doesn't pay out dividends. Instead, cash flow is reinvested into fund assets. And in terms of geography, the fund's holdings are limited to properties in just a handful of states.
How DiversyFund REIT Works
When you invest with DiversyFund you're investing in a real estate investment trust, which you'll learn more about in this DiversyFund review. DiversfyFund handles the heavy lifting, including choosing properties for the REIT and managing them. As an investor, you simply have to decide how much you want to invest into the fund. Once a property in the fund is sold, the profits are distributed to investors. In that sense, it's a truly passive investment.
Fund Management
As the fund manager, DiversyFund charges no broker fee and no annual management. That's different from other real estate crowdfunding platforms that may charge anywhere from 1% to 3% in management fees and another 5% to 10% in broker fees. DiversyFund does charge developer fees but these are charged at the project level so there's no out-of-pocket cost to you.
Cash out or Reinvest
You can invest with as little as $500 or choose to invest more in the DiversyFund Growth REIT if you have money to spare. As mentioned, the typical holding period is around five years so once you reach that point, you can either cash out of your investment or reinvest your money into another DiversyFund offering. Any dividends you receive from the REIT are taxed as dividend income while any profits you receive at the end of the investment term are taxed as capital gains.
What to Look for When Shopping for a REIT Account
If you're interested in taking advantage of the benefits real estate investing can offer, there are numerous platforms that offer crowdfunded investments online.
Some, like DiversyFund, offer REITs, while others may offer real estate mutual funds or crowdfunded real estate. For that reason, it's important to understand what you're investing in and what the risk versus reward potential is like.
As you consider this DiversyFund review and compare online real estate investment options, here are some of the most important things to keep in mind:
Cost: Real estate investment platforms can charge annual management fees, broker fees, or underlying fees associated with the properties in which you're invested. Understanding which fees you'll pay and what they add up to can help you evaluate whether a particular real estate investment is worth it, based on the returns you may be able to earn.

Minimum investment: While DiversyFund is open to investors who have $500 to get started, other real estate investment platforms may require a higher minimum. For instance, you may need $1,000, $5,000, or even $10,000 to invest, which could put some platforms out of reach if you're a newer investor.

Investment selection: With DiversyFund, you have a single REIT option to invest in. But other real estate crowdfunding platforms may feature more variety. Comparing investment selection can help you find the platform that offers the best options for meeting your goals.

Accreditation requirements: If you're not an accredited investor, it's important to know whether a platform will allow you to open an account. Some real estate crowdfunding platforms cater exclusively to accredited investors, which is usually due to the type of investments they offer.

Investment holding period: Real estate is more of a long game when investing so it's helpful to know what kind of holding period you can expect when searching for online property investments. Five years is a common holding period, though some property investments may have shorter or longer timelines.

Customer service and support: In the event that you need help with your investment account, it's good to know what kind of customer support you can expect. Specifically, look at what options a real estate investment platform offers investors for connecting with customer service and when those options are available.

Online and mobile access: When making real estate investments online, it's crucial to be able to manage those investments from anywhere. You'll want to take into account a platform's online and mobile app, in terms of features and usability.
Real estate crowdfunding is a relatively new space so take time to consider a platform's reputation and ratings as well. DiversyFund reviews like this one can help you get a feel for how a platform rates in the eyes of investors.
DiversyFund Growth REIT Review Bottom Line
DiversyFund offers a lower barrier to entry compared to many of its real estate investment platform counterparts. Being able to invest in a REIT with just $500 and as a nonaccredited investor is a plus, as some crowdfunding platforms can impose stricter requirements for getting started.
Overall, DiversyFund is worth a look if you're ready to start investing in real estate and you want a hassle-free way to do it. Just keep in mind that this is more of a long-term investment compared to day trading stocks or investing in exchange-traded funds.
How to Take the Next Steps
If you'd like to invest with DiversyFund, you can open an account online. First, you'll need to tell DiversyFund a little about your investment goals, then provide some key personal information, including:
Name
Social security number
Address
You'll also need to share account information for the online brokerage account or bank account you plan to use to make your initial investment. Generally, it's pretty easy to get started investing with DiversyFund.
Remember that DiversyFund isn't your only option for real estate investing. Before you commit to opening an account, take time to consider this DiversyFund review along with other options for investing in real estate online. Doing a little research beforehand can help you decide what's best when it comes to how to invest money.