Webull Investing App Review 2023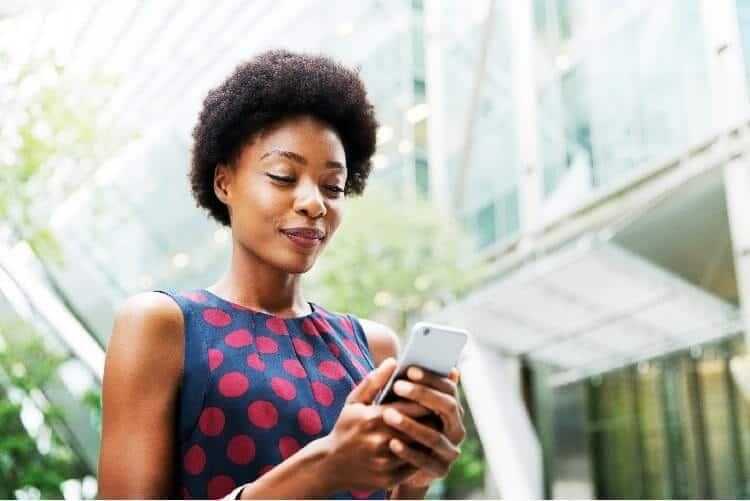 Robo-advisor apps and online investment platforms make building a portfolio easier and more convenient. And they're helping to meet the growing demand for accessible investing tools.
During the global pandemic, for instance, the number of new investors opening non-retirement accounts to trade surged by 38% according to a FINRA study. Many of these new investors included adults under age 45 who were seeking tech-based solutions for building a portfolio.
Webull is one such platform. Webull offers online stock trading with $0 commission fees. You can also invest in exchange-traded funds (ETFs), options, and other securities here.
This investing app could appeal to beginning investors and experienced traders alike. If you're looking for the best place to invest your money, this Webull review offers an inside look at how it works.
What Is Webull?
Webull is an investing app and online trading platform. It's not a robo-advisor per se, as trading activity is self-directed rather than determined by an algorithm.
With Webull, you can open individual investment accounts or Individual Retirement Accounts (IRAs) to trade securities. You can invest in stocks, ETFs, options, and cryptocurrency through the platform.
So is Webull legit? In short, yes. Webull Financial LLC is registered with and regulated by the Securities and Exchange Commission (SEC) and the Financial Industry Regulatory Authority (FINRA). It's also an SIPC member, which offers protection for brokerage accounts that's comparable to the way FDIC insurance works for bank accounts.
Compare Online Brokers and Robo-Advisors
The best brokers and robo-advisors make it possible to invest in various financial products, including mutual funds, stocks, and bonds. Shop and compare online brokerages to find the lowest fees and opening balances.
Who Is Webull For?
Webull is designed for investors who prefer to be hands-on when making trades and shaping their portfolios.
You don't need to be an advanced investor to use Webull, though experienced investors may appreciate the range of research and analysis tools the platform offers. In a nutshell, Webull is good for:
Active traders.
Investors who are interested in trading stocks, options, ETFs and cryptocurrency.
Retirement savers who want to invest in an IRA.
Investors who want to take advantage of pre-market or after-hours trading.
Traders who want access to a mobile and desktop investment platform.
If you're interested in robo-advisor services or managed portfolio options, Webull may not be the best fit.
Top Features of Webull
There are plenty of investing apps to choose from and you might be wondering what makes Webull different or special. Here are some of the key features Webull offers:
$0 commissions and no minimum deposits.
Invest through a taxable brokerage account or an IRA.
Portfolio diversification with investment options that include stocks, ETFs, options, and cryptocurrency.
Extended hours trading, including pre-market and after-hours trading.
In-depth analysis tools, including advanced charts and technical indicators.
Intuitive mobile app experience and a customizable desktop trading platform.
Webull also offers margin trading for investors who are interested in using leverage to expand their portfolios. It's one of a handful of investing apps that offers access to IPOs and as of April 2021, you can now trade Dogecoin through the platform.
In terms of what Webull doesn't support, you can't trade any of the following at this time:
Over-the-counter (OTC) stocks.
Warrants.
Futures.
Forex.
Whether that's a pro or con depends on your overall investing strategy.
How Webull Works
Webull works much the same way as other investing apps.
First, decide which type of account to open (i.e. individual investing account or IRA).
Next, open your Webull account online or through the Webull app.
Fund your account with an initial deposit.
Begin making trades.
That's really all there is to using the app. Again, you can buy or sell stocks, options, ETFs, and cryptocurrency through Webull. You can do this through the mobile app, online or via a customizable desktop application.
Webull offers self-directed trading. That means it's up to you to decide what to buy or sell and when to execute trades.
You can trade during regular market hours or you can take advantage of extended hours trading. Webull investors can trade after-hours from 4:00 pm to 8:00 pm ET or premarket from 4:00 am to 9:30 am ET. This is a benefit you don't always get with other investment apps.
Getting Set Up
If you want to open an account with Webull, you can do so online or through the mobile app. You'll need to download the Webull app if you haven't already in order to sign up from your mobile device.
The account opening process isn't complicated. You just need to choose which type of account you want to open and provide Webull with your personal information.
Account options include:
Cash investment accounts.
Margin investment accounts.
Traditional IRAs.
Roth IRAs.
Rollover IRAs.
Note that if you want to open an IRA, you'll first need to open an individual investment account. You can have more than one account with Webull but they each have to be different account types (i.e. cash and margin or cash and IRA).
Most accounts are verified and approved instantly. From there, you can make a deposit to start trading. You don't need to be an accredited investor to trade with Webull but you do need to be at least 18 and have a Social Security number. You'll also need to have U.S. citizenship, permanent residency status, or a valid visa and a legal residential address in the U.S.
Rating the Features
When comparing robo-advisor or investing app options it's important to look at exactly what you're getting and what you'll pay for it. For the next part of this Webull review, we'll look at what you can expect from the app's various features.
User Experience
Rating: 4 stars
Overall, Webull offers a positive user experience both online and in the mobile app. The website is straightforward, with simple navigation. If you can't find something there is a Help section you can visit where you can search for terms or questions.
If you want to use the Webull desktop to trade, you'll have to download it first. You might want to use this feature if you want to be able to customize your trading experience.
For example, you can pick and choose which technical indicators you want to use to track the performance of a particular stock. You can also set up watchlists, place orders and set up alerts through the desktop.
This feature is free to use, just like the mobile app or the website. You're not required to use it but it's there if you want to dig deeper into portfolio analysis.
Goal Setting
Rating: 3.5 stars
With robo-advisor platforms, you might be encouraged to set specific financial goals. For example, your goals might include saving for retirement, saving for college or growing your net worth to a certain level.
Since Webull is an investing app, there isn't as much emphasis on setting and tracking goals. You can, however, view your portfolio's performance at a glance to see how well your trades are paying off.
Services
Rating: 4 stars
The main service Webull provides is active trading. Since this is a self-directed platform, you don't get things like automatic tax loss harvesting or rebalancing the way you might with some robo-advisors.
That's not a bad thing, however, if you prefer to take a direct role in guiding your portfolio. And while Webull doesn't provide investment advice, you can stay connected with customer support 24/7.
If you have questions or trouble making a trade, for instance, you can reach out to Webull for help. That in itself is a major plus, as some investing apps only offer limited support during set hours.
Safety and Security
Rating: 4 stars
As mentioned, Webull is registered with the SEC and FINRA. So if you're wondering whether Webull is legit and safe to use, it is. And your brokerage account is also SIPC-protected up to $500,000, including up to $250,000 for cash. This protection kicks in should the unlikely happen and Webull fails.
Your data is encrypted to keep it secure and Webull allows you to create a unique password for logging in. You can also set up security questions for an added layer of protection.
Education
Rating: 3.5
Webull does not provide much in the way of investor education, as far as things like blog posts, articles, webinars, or videos go. This platform is designed for people who are ready to jump into the market and have some basic investing knowledge.
You do get the benefit of analysis and research tools through the Webull app, online, and the desktop platform. This includes charting tools and technical indicators as well as real-time tickers that you can use to analyze market trends and movements.
Commission and Fees
Since this is a brokerage and not a robo-advisor Webull doesn't charge an annual advisory fee. Trades are also commission-free, though SEC and FINRA transaction fees may apply.
If you're trading on margin, annual margin interest rates apply. Webull's fee schedule reflects the commission-free model more investment apps are adopting. In terms of other fees you might pay, they include:
Wire transfer deposit fee: $8
Wire transfer withdrawal fee: $25
International wire transfer deposit fee: $12.50
International wire transfer withdrawal fee: $45
A simple work-around for avoiding wire transfer fees is to choose ACH transfer for deposits and withdrawals. Those transactions are fee-free.
Pros and Cons
Webull isn't the only investment app to choose from and you might be wondering if it's worth your time. To recap this Webull review, here are some of the key advantages and disadvantages to know.
Pros
Open an account online or through the Webull app in minutes.
No commission fees to trade and no minimum balance requirements.
Create a diversified portfolio using stocks, ETFs, options, and cryptocurrency.
Invest with a taxable brokerage account or build wealth for retirement in an IRA.
Trade with cash or on margin at competitive margin rates.
Get access to innovative research and analysis tools online, through the mobile app or the Webull customizable desktop trading platform.
Cons
Webull doesn't offer forex or futures trading.
While some online trading platforms support fractional share investing, Webull does not.
Newer investors might find the desktop trading platform a little overwhelming to use.
Very little educational support for investors.
Bottom Line
Webull could be attractive to active traders who want an easy-to-use mobile app and a desktop investing option. You won't find a lot in the way of educational tools here, which could be off-putting for absolute beginner investors. But overall, Webull could work well for people who want to invest in stocks, crypto, or options online.