The Best Savings Accounts in Alaska for 2023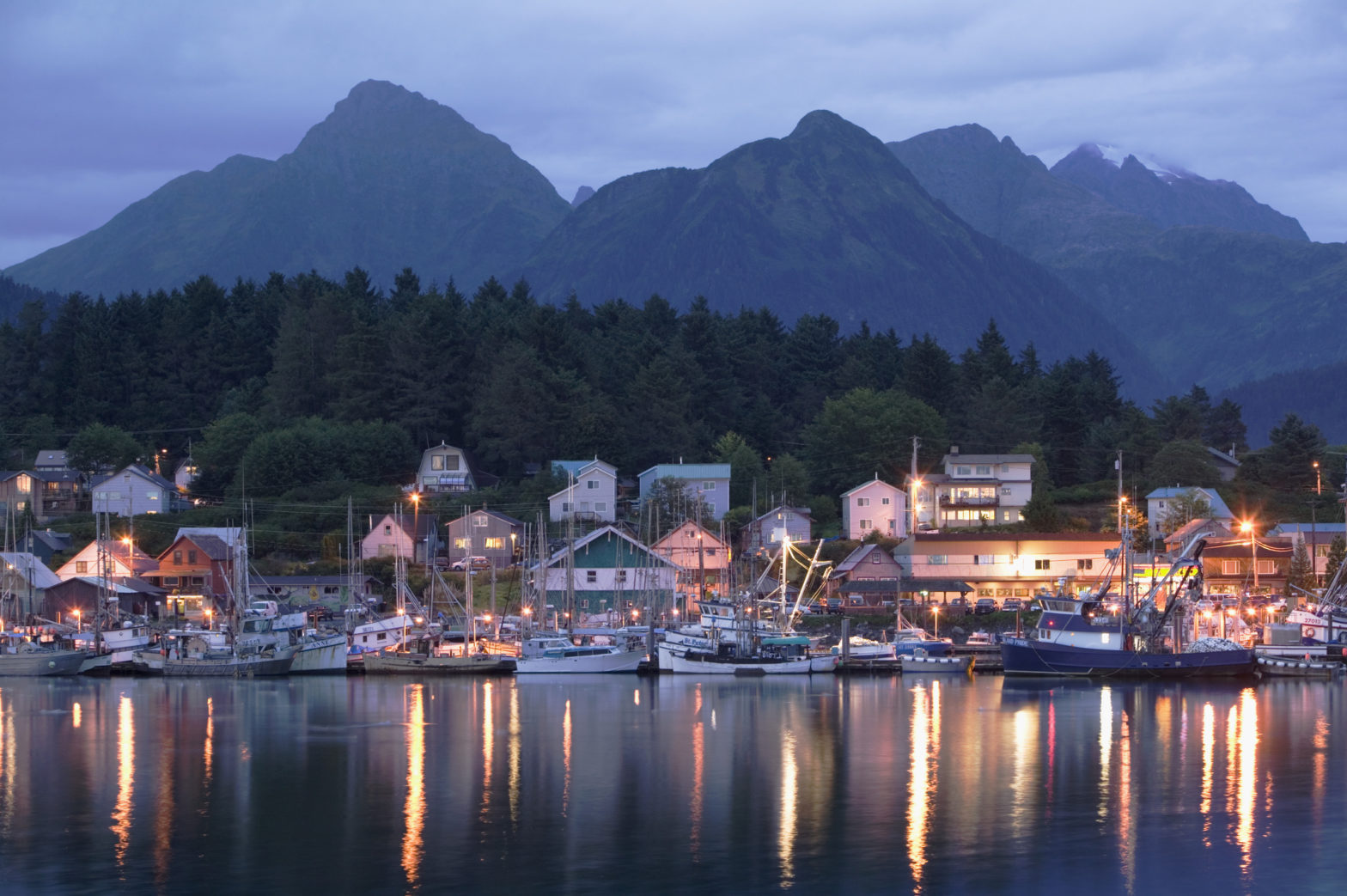 The right savings account can help you set aside money for a big financial goal — or even just a rainy day — while earning a bit of interest on your savings as well. And thanks to online banks and the rise in popularity of high-yield savings accounts, there are more options today than ever.
Alaska residents have plenty of options when it comes to choosing a great savings account. We've rounded up some of the top savings accounts in Alaska based on their interest rates, features, and more.
The Best Alaska Savings Accounts
CIT Bank
Bread Savings
Synchrony Bank
Marcus by Goldman Sachs
Barclays
MAC Federal Credit Union
Credit Union 1
Online Savings Accounts Available in Alaska
If you're searching for the best savings account in Alaska, you've got plenty of options. There are many online banks that offer high-yield savings accounts with competitive interest rates and plenty of noteworthy features. Below we've rounded up five of our favorites.
CIT Bank
CIT Bank offers its Savings Connect savings account with one of the highest annual percentage yields (APY) on the market at much higher than the national average. You'll need at least $100 to open the account, but then you won't have to worry about account opening or maintenance fees.
Learn more by reading our CIT Bank Review
Bread Savings
Bread Savings — formerly Comenity Direct — offers an impressive interest rate on its high-yield savings account. Bread requires a $100 minimum opening deposit to start an account. But once it's open, you won't pay any monthly maintenance fees. And while Bread doesn't offer a savings account, you can deposit money into your savings account using the mobile check deposit.
Bread Savings Pros & Cons
Learn more by reading our Bread Savings Review
Synchrony Bank
Synchrony Bank offers a high-yield savings account rate that's many times the national average. There's no minimum deposit required to open the account, nor are there any minimum balance or monthly fee requirements. Your savings account comes with an ATM card, meaning you can access your money easily. And Synchrony will even refund you up to $5 per month for ATM fees.
Synchrony Savings Pros & Cons
Learn more by reading our Synchrony Bank Review
Marcus by Goldman Sachs
Marcus by Goldman Sachs is one of the most popular online savings accounts, and it's easy to see why. You can earn an interest rate on your savings that's several times higher than the national average. There's no minimum deposit to open the account, and you don't have to worry about monthly fees. Marcus also offers same-day transfers to an external account, meaning you can access your money quickly.
Marcus by Goldman Sachs Savings Pros & Cons
Learn more by reading our Marcus by Goldman Sachs Savings Review
Barclays
Barclays offers a high-yield savings account that makes it easy to earn interest on your money. The interest rate is several times higher than the national average. There's no minimum opening deposit required, nor are there monthly maintenance fees on your account. Barclays also offers other financial tools, including a savings assistant to help you reach your financial goals.
Barclays Savings Pros & Cons
Learn more by reading our Barclays Savings Review
A Look at Local Alaska Banks
Online banks are a great option thanks to their high-interest rates and digital tools. However, they may not be right for customers who prefer banks with physical branches and a more personal touch. Learn more about local Alaska banks with great savings account options below.
MAC Federal Credit Union
MAC Federal Credit Union, headquartered in Fairbanks, is the 6th largest Alaska credit union. Anyone in the Fairbanks, Denali, and Matanuska-Susitna areas can become a member. You'll only need a deposit of $25 to open a savings account, and while the rate isn't as high as many online banks, it's certainly higher than the average traditional bank's savings interest rate.
MAC Federal Credit Union Pros & Cons
Credit Union 1
Credit Union 1 is the second-largest credit union in Alaska, with its headquarters in Anchorage. This credit union has inclusive membership — anyone who lives or works in Alaska can join. Savings accounts have above-average interest rates, and you can open an account with as little as $5. As long as you maintain a balance of at least $10, you'll earn dividends on your account. Dividends are based on your account balance, meaning the more you have in savings, the higher the rate you'll earn.
Credit Union 1 Pros & Cons
How We Picked: Methodology
MoneyRates applied a methodology when choosing the best Alaska savings accounts. Our top picks were selected based on an analysis of savings accounts offered by some of the top banks by deposit market share in Alaska with a physical presence in major cities. We compared them with online banks available to Alaska residents to give consumers an informed choice on what type of bank works best for their needs.
For both online and brick-and-mortar banks, we focused on savings accounts with low and no monthly maintenance fees, easy requirements to waive these fees, availability of ATM networks and online banking access, how many free withdrawals are allowed per month, minimum balances to open accounts, and other features important to banking consumers.
How to Choose a Savings Account in Alaska
There are plenty of great options for savings accounts in Alaska, and the best account for you depends on the features you need. Below are a few things to consider when you're shopping for a savings account.
Interest rate
The interest rate is one of the most important factors to consider when shopping for a savings account. The average rate at the beginning of 2023 was around .30%. While some of the larger banks in the U.S. are at or below this rate for savings accounts, online banks often have interest rates that are much higher. There are several reasons for this, with a major one being that because they don't have the expense of maintaining brick-and-mortar locations, they can offer higher interest rates to their deposit customers.
However, if accessibility and having local branches are important to you, then you can find interest rates at local banks that are still above the national average while also having access to other features that matter to you, such as a good banking app.
Fees
Most savings accounts won't require a monthly fee to keep your account open, though some may charge a fee if you don't maintain a certain balance. Because it's so easy to find accounts that don't charge these monthly fees, think carefully about signing up with a bank that does.
Opening deposit
Some savings accounts require a minimum opening deposit to start an account, while others don't. For those that do, $100 is usually the required amount.
A minimum deposit isn't necessarily a bad thing if you were planning to deposit at least that much anyway. But if you have only a small amount to transfer to savings, then you may want to opt for an account with no minimum deposit (or at least a very low one),
Other accounts available
Traditional banks and credit unions usually have a full suite of financial products, from checking and savings accounts to credit cards to mortgages. On the other hand, many online banks only offer savings accounts. Consider what other accounts you might want in a bank and whether you want all of your accounts in one place or are willing to have accounts at multiple financial institutions.
Access
Consider what type of access you want for your savings account. Online banks have the benefit of high-quality apps and online tools, and some even allow same-day transfers from your savings accounts to external accounts. On the other hand, local banks and credit unions have the benefit of in-person service at physical branches. You'll have to decide for yourself which you're most comfortable with.
Where Can You Open a Savings Account in Alaska
When it comes to opening a savings account in Alaska, there are generally three options: banks, credit unions, and online banks.
Banks
Traditional banks are for-profit companies that can operate either nationally, regionally, or locally. Banks tend to have the widest variety of services, as well as local branches. However, they often offer the lowest rates on savings accounts, as well as higher loan rates and fees.
Online banks
Online banks are a newer addition to the banking world but have become increasingly popular. Online banks are for-profit companies, but instead of having physical locations, they operate only online. Because they have lower overhead expenses, online banks are often able to offer the best rates on savings accounts, loans, and more.
Credit unions
A credit union is a non-profit organization that's owned by its members. Because credit unions aren't trying to make a profit in the same way that banks are, they can often offer more attractive savings rates, loan rates, and fees. Many credit unions only serve customers within a certain geographic region and usually have physical branches.
Alaska Savings Accounts vs. Money Market Accounts
Savings accounts and money market accounts are two banking products that can help consumers earn interest on their savings. The two are very similar but with a few key differences.
As far as similarities, both savings accounts and money market accounts are FDIC-insured, meaning there's no risk to putting your money in them. Both have variable interest rates that can change based on the current market rates.
There are some functional differences between savings accounts and money market accounts. Savings accounts generally don't come with a debit card or ATM access. You can access your money by visiting a local branch or transferring it to a different account.
Money market accounts make it easier to access your money. You'll often get a debit card and check-writing privileges with your account. And while you can't use it as freely as a savings account, your money may be more accessible.
Traditionally, money market accounts offered higher interest rates than savings accounts. However, with the rise in online banks, it's now easier to find high-yield savings accounts with rates that are higher than or comparable to money market accounts.
Savings Account vs. Money Market Account
How Interest on Savings Accounts Is Earned in Alaska
When you open a savings account in Alaska at a financial institution such as a physical bank, online bank, or credit union, your savings account will earn interest.
Interest on an Alaskan savings account is compounded either daily, monthly, or quarterly, based on the amount in your savings account.
Most savings accounts pay compound interest.
Compound interest is accrued based on the money that you deposit in addition to the amount you make in interest. When you earn interest on an account that compounds interest, you are earning interest not only on your principal amount but you're earning interest on your interest as well.
Financial institutions provide interest on savings accounts to incentivize customers to save their money with that bank.
How Much Money Can You Earn in Interest?
Knowing exactly how much more your savings account is earning can give you a deeper understanding of your overall financial state. 
Here's how to calculate your compound interest manually. 
A = P (1+r/n)nt
The values are:
A: Future value of account
P: Principal amount in the account
r: The rate of interest in decimal form

n: number of times interest is applied per time period

t:

number of time periods elapsed
A compound interest calculator is an easy way to see how much money you can earn in interest based on your savings account balance. 
How Much Tax Do You Pay in Alaska for Interest You Earn?
Because interest earned on a savings account is considered income, your tax documents will reflect this.
Annually, you receive a 1099-INT form from the IRS that reflects all non-wage related income, including interest accrued on a savings account.
Alaska does not have an individual state income tax. Because Alaska does not have a state income tax, Alaskans are only responsible for paying federal income tax on the interest they earn on their savings account in Alaska.
The lack of income tax in Alaska can allow residents with high-yield savings accounts to accumulate non-wage income without paying state income tax on their savings account interest earnings.
Frequently Asked Questions (FAQs)
Which bank has the best savings account in Alaska?
There's not necessarily one bank that has the best savings account in Alaska. Instead, it's important to shop around and find the best that best meets your needs.
How can I choose the best savings account in Alaska?
When you're looking for a savings account in Alaska, be sure to consider factors like interest rates, accessibility, monthly fees, minimum deposits, and more. Don't forget to look at online banks, especially considering that they may be easier to access depending on where you live.
How much do I need to deposit into a savings account in Alaska?
Many banks and credit unions allow you to open a savings account with no minimum opening deposit, but some may require as much as $100 to start your account.